Cheesy Bacon Jalapeño Hushpuppies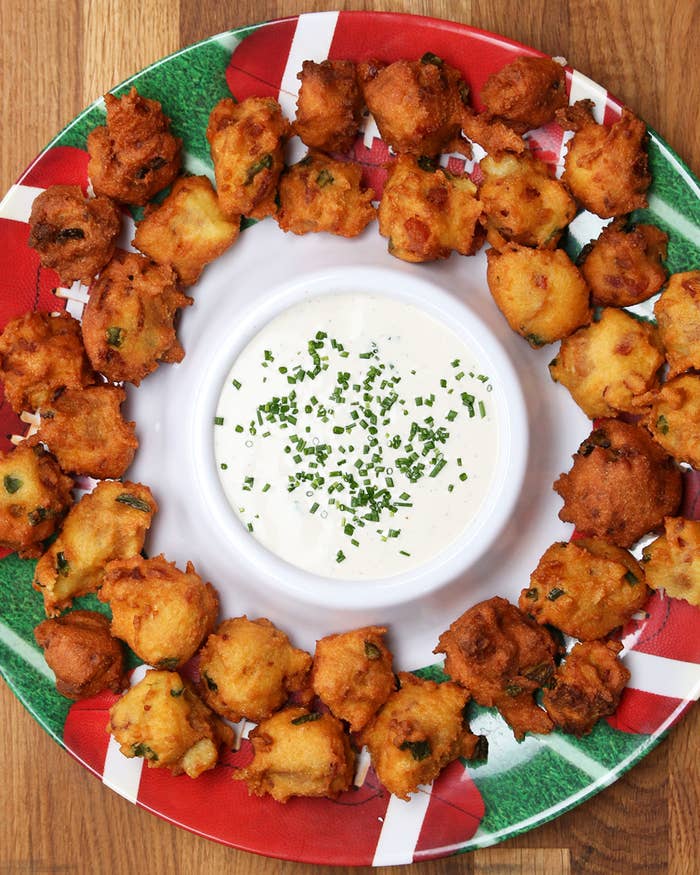 INGREDIENTS
Makes 20-30
5-8 Farm Rich Mozzarella Sticks
2 cups cornmeal
1 tablespoon all-purpose flour
1/2 teaspoon baking soda
1 teaspoon baking powder
1 teaspoon salt
1 large egg, lightly beaten
1¼ cup buttermilk
1 medium fresh jalapeño, finely chopped
4 pieces crisp bacon, chopped
Vegetable oil for frying
PREPARATION
1. Heat oil in a skillet to 320°F/160°C.

2. Cut Farm Rich Mozzarella Sticks into small pieces (about ¼ inch). Set aside while preparing cornbread batter.

3. Combine cornmeal, flour, baking soda, baking powder and salt in a bowl. Add buttermilk, egg, bacon, and chopped jalapeno, and stir until mixed well.

4. Coat mozzarella pieces in batter (using 2 spoons if necessary) then carefully place into oil.

5. Cook until golden brown (about 3-4 minutes). Drain on paper towels.

6. Keep in warm (250°F/120°C) oven while frying the remaining hushpuppies.

7. Enjoy!