If you've been getting bored of your skincare routine or simply haven't been seeing the results you've hoped for, it may be time to mix things up. Enter: Facetheory's Regenacalm Serum S1 Pro.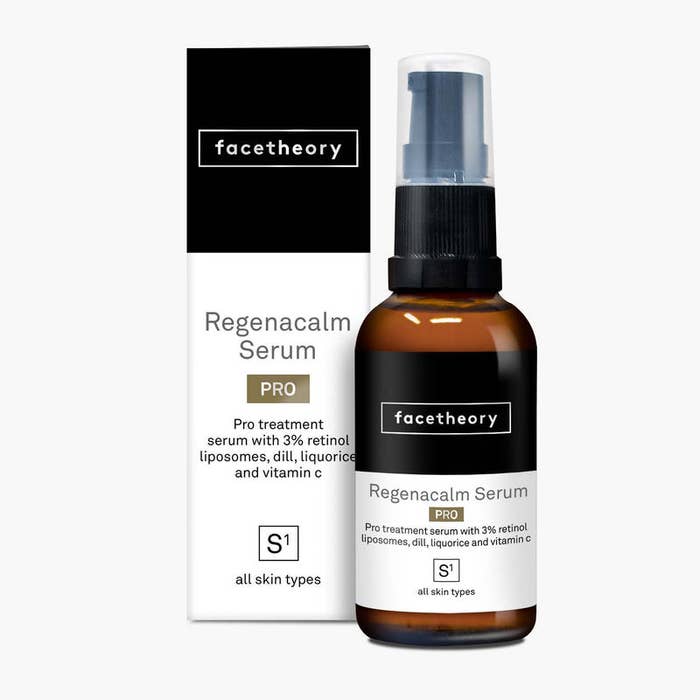 Before getting into the nitty-gritty details of why this serum is so fabulous, it's *most* important to let you know that you can enjoy 15% off when you enter our exclusive code BUZZFEED15 at checkout. You're welcome.
Anyway, back to the magic that is Regenacalm Serum S1 Pro. It was designed to help target fine lines, wrinkles, blemishes, acne scars, and hyperpigmentation — AKA it'll leave your skin looking better than ever.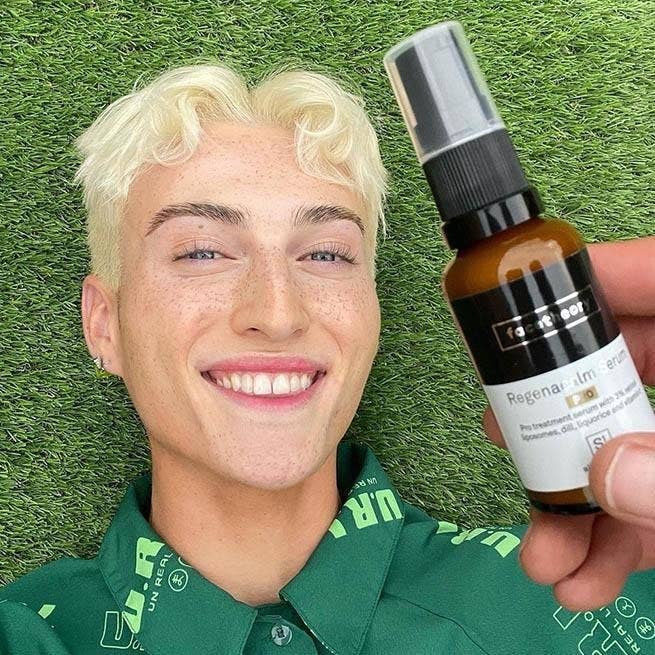 It's also extremely easy to use, so don't fret if you're new to the serum game. All you'll have to do is apply a few drops to your skin after showering or washing your face, target the areas where you have blemishes, fine lines, dark spots, etc, and let the serum do its job.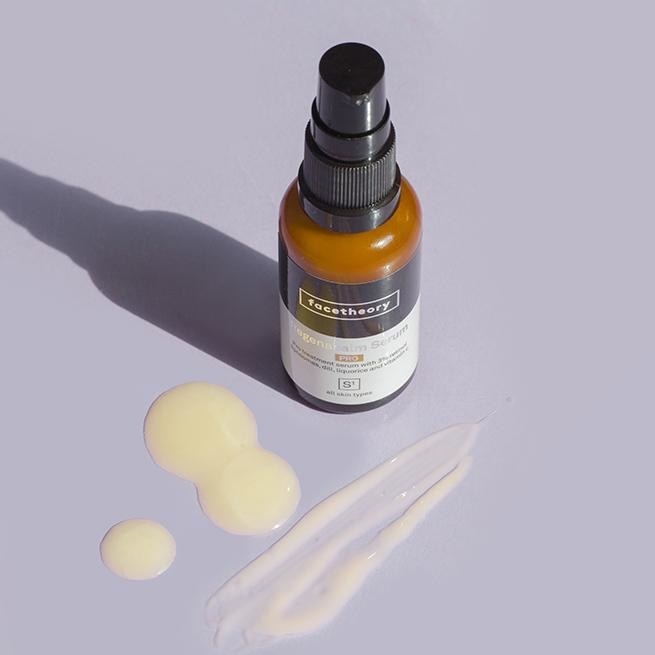 Need some more convincing? Just take a read through some of these praise-filled reviews!
"I absolutely love this serum. It's a total staple in my nighttime routine. It glides on and absorbs beautifully, leaving my skin feeling hydrated and ready for the next product in my routine. Unlike other retinol products I've tried, which can irritate my skin, this serum is really gentle. Since I started using it I've noticed a visible improvement in the texture and overall appearance of my skin." —Helen Slater

"I've been using this product for a few months and I really like it. I have somewhat sensitive skin and didn't experience any problems with this retinol, I use it every other night. My skin is quite stable, does not break out that often, and it's smooth, which, I believe, is a result of using this retinol along with a few other products. I'm also very happy with the ingredients of the product." —Tatjana

"I've only been using this product for a couple of weeks, but I've noticed a difference in the lines on my forehead. They appear to be smoother than before and I think my skin looks a bit brighter too!" —Anonymous

Enter the code BUZZFEED15 and you can buy Facetheory's Regenacalm Serum S1 Pro for $25.50 (originally $29.99) — and while you're at it, here are some more Facetheory products to help you upgrade your beauty routine.
Please note: The discount code will only work on the Regenacalm Serum S1 Pro.

Ultraglide Silicone-Free Face Primer P1 that'll help minimize your pores and protect your skin from water-loss. You can wear it on its own to reduce shine, but also count on it to keep your makeup perfectly in place all day.
Clarifying Cleanser C2 complete with glycolic acid, salicylic acid, and lactic acid to exfoliate your skin while diving deep into your pores to leave your face feeling extra clean. Added bonus? It features a refreshing mandarin scent.
And Ocuwake Eye Cream EYE1, a collagen-boosting cream you can count on to brighten your under-eye circles, help banish your shadows for good, and firm and smooth your skin. What more could anyone wish for?