As someone who loves all things beauty, I'm a sucker for any sort of hair, skincare, or makeup hack that will make my life easier. So you could imagine my excitement when I came across this Reddit thread where u/Tough-Ad9249 asked, "How do you keep your hair silky and soft? Do you have any go-to products or techniques?" The thread had a lot of great hair tips that I combined with some tips from past BuzzFeed posts.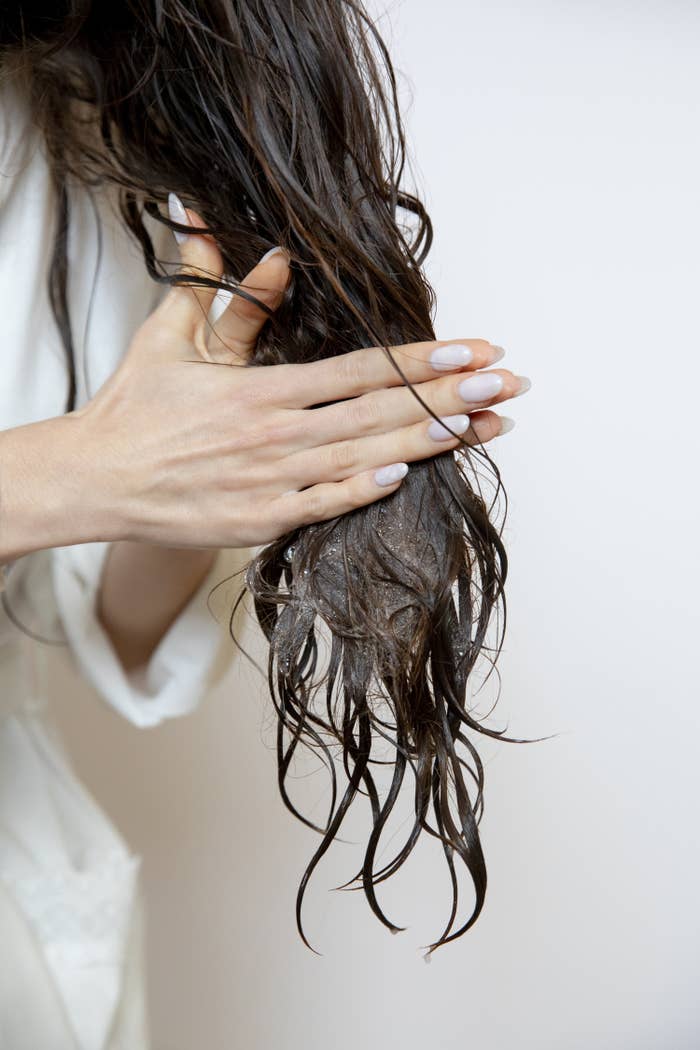 Read on for some helpful tips and tricks to achieve soft, smooth hair.
1.
"Braid your hair at night in a few braids to avoid extreme tangling."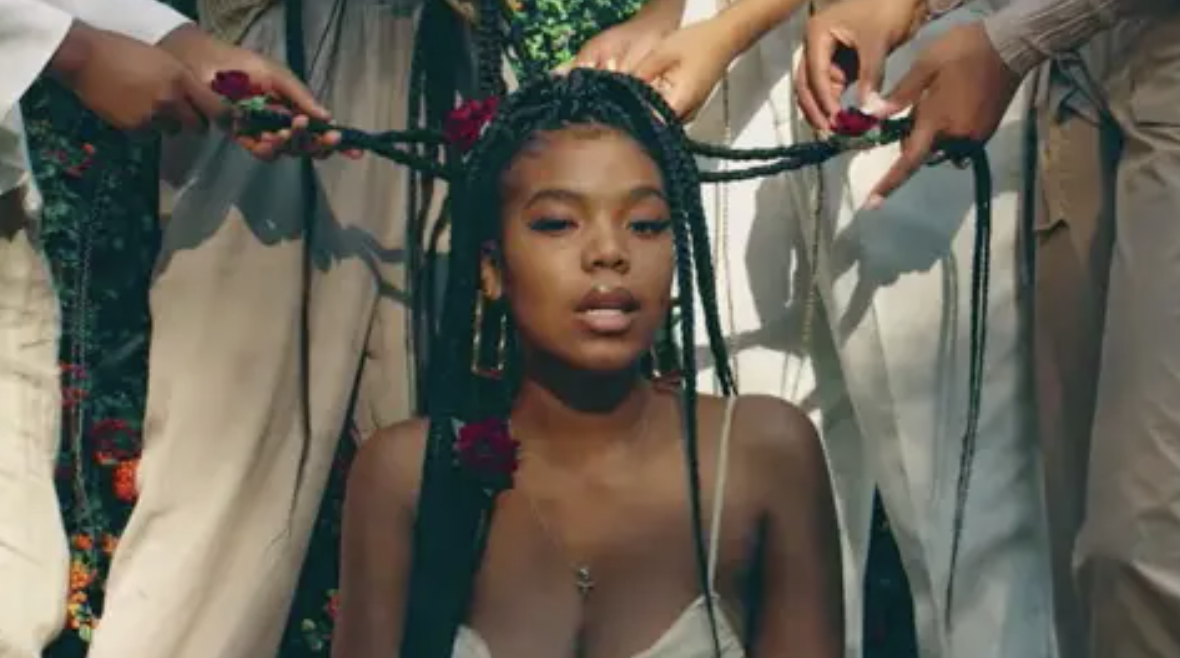 2.
"Use a filter on your shower head that removes hard water, chlorine, and other chemicals and minerals. I also use a clarifying shampoo to remove buildup."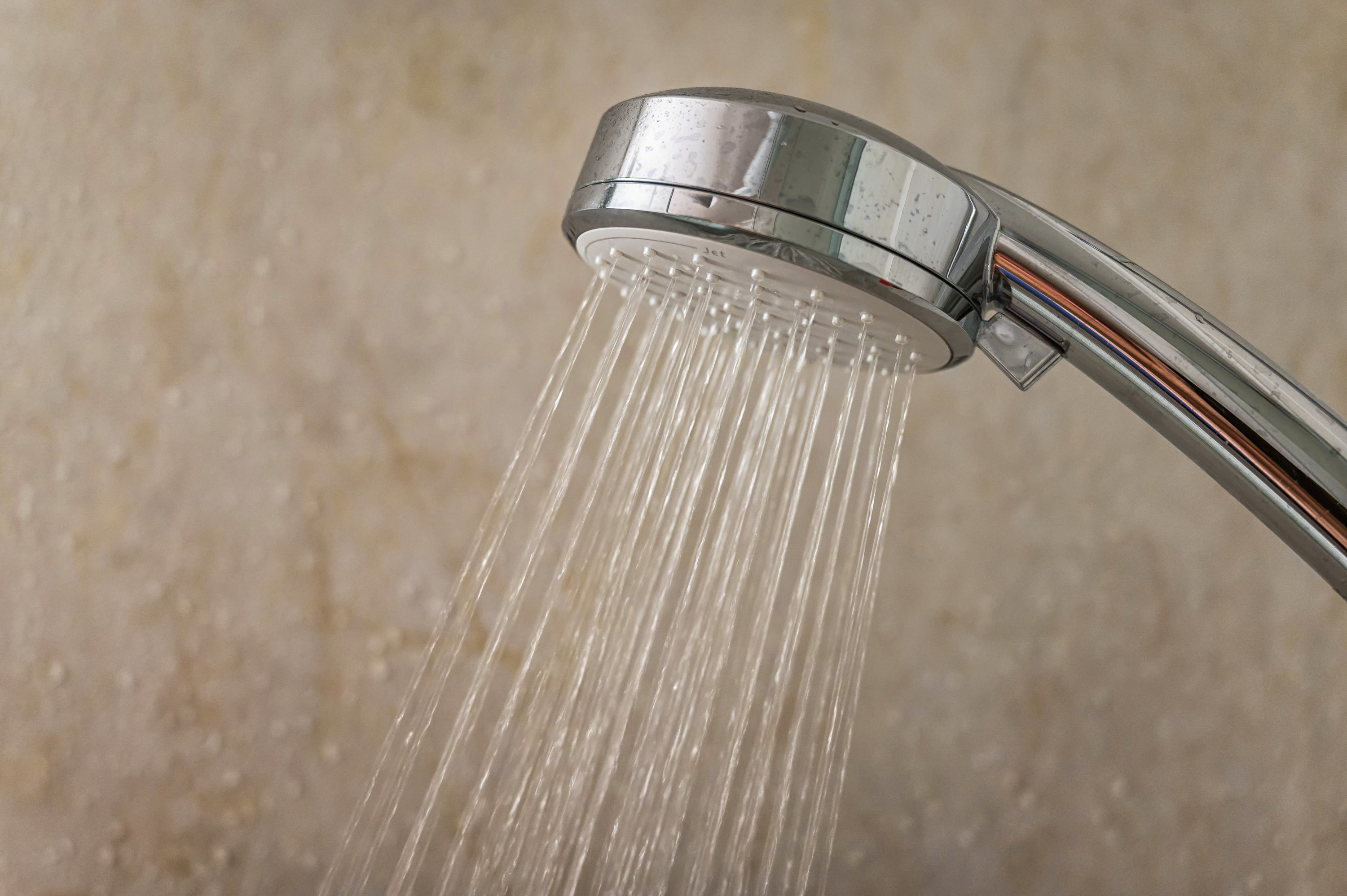 4.
"I keep my hair in a bun or braided when I sleep, in cold weather, or while exercising to avoid breakage."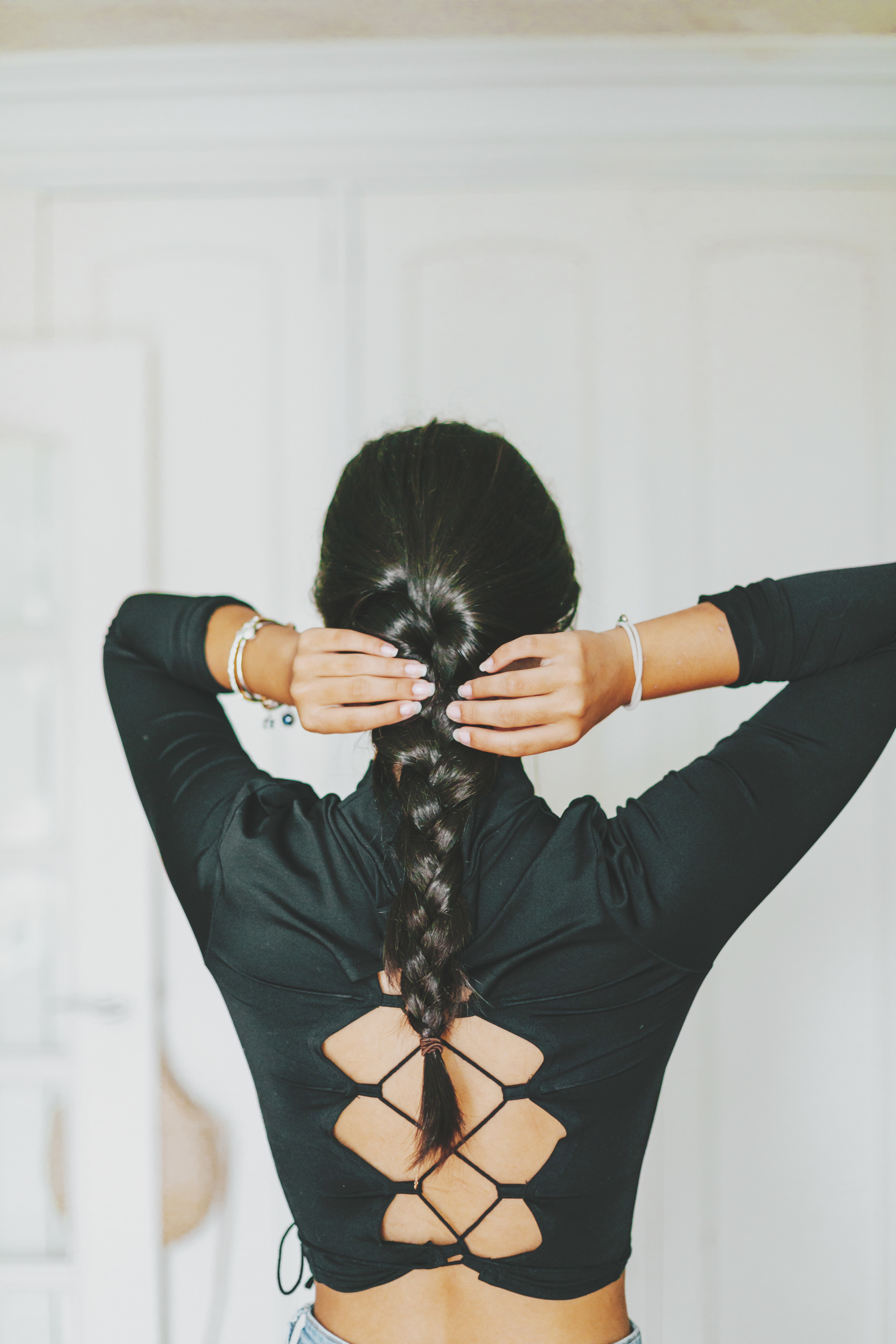 5.
"Avoid silicones in your hair products. It's in everything from shampoo and conditioner to styling products. Detoxing from them takes a bit and my hair definitely didn't look its best in the process."
6.
"For chemically treated hair, my favorite conditioner is the Moroccanoil Restorative Hair Mask. I use it instead of a normal conditioner. It leaves my hair feeling soft and hydrated, and it smells amazing."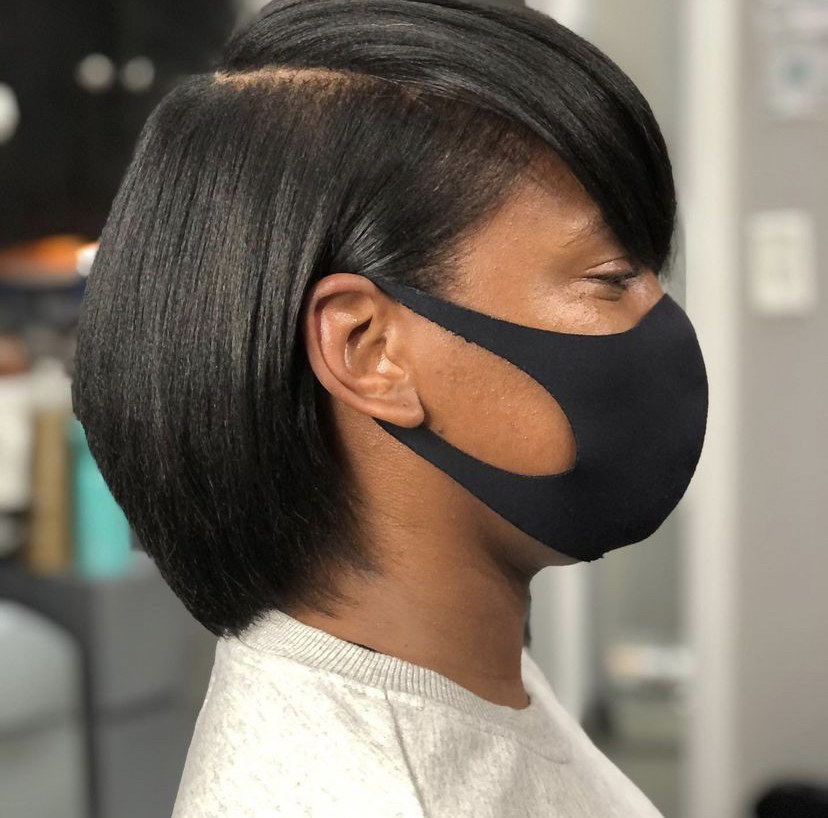 7.
"Finish hair washing with a final rinse with 1/2 to 1 cup of white vinegar in a pitcher of water."
8.
"Protect your hair when sleeping by using silk or satin pillowcase, a bonnet, putting it up in a loose bun, or braiding it."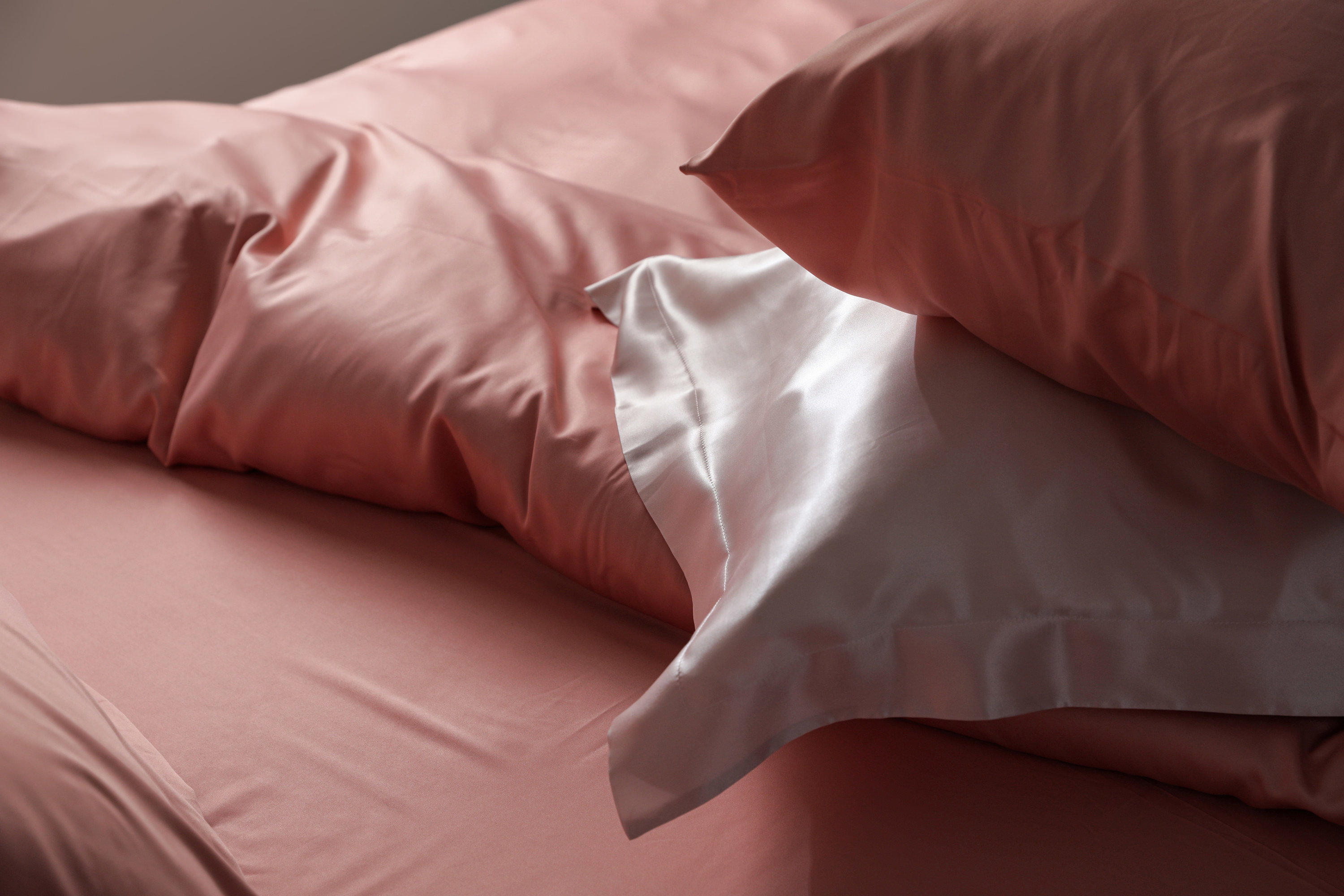 9.
"You don't have to avoid heat styling techniques completely but ALWAYS use a heat protectant when you use heat on your hair."
10.
"No tight ponytail holders. I use clips, bun pins, or satin scrunchies only. I also use Olaplex shampoo and conditioner, Verb ghost oil, and Bumble and Bumble heat shield."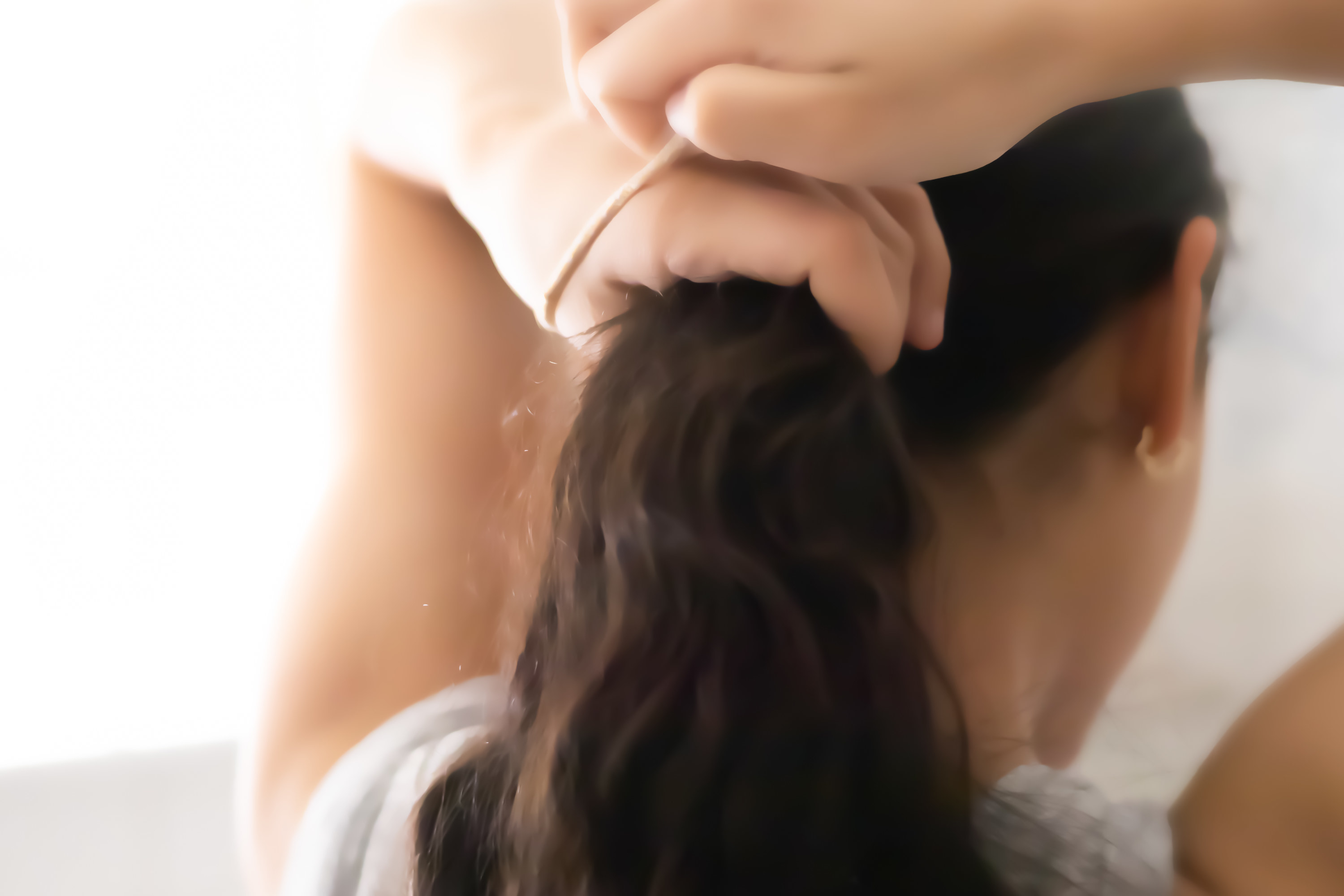 11.
"Washing your hair as little as possible is so good! After a while, your hair and scalp get used to it and your hair takes longer to become greasy."
12.
"Reverse-washing will change your life."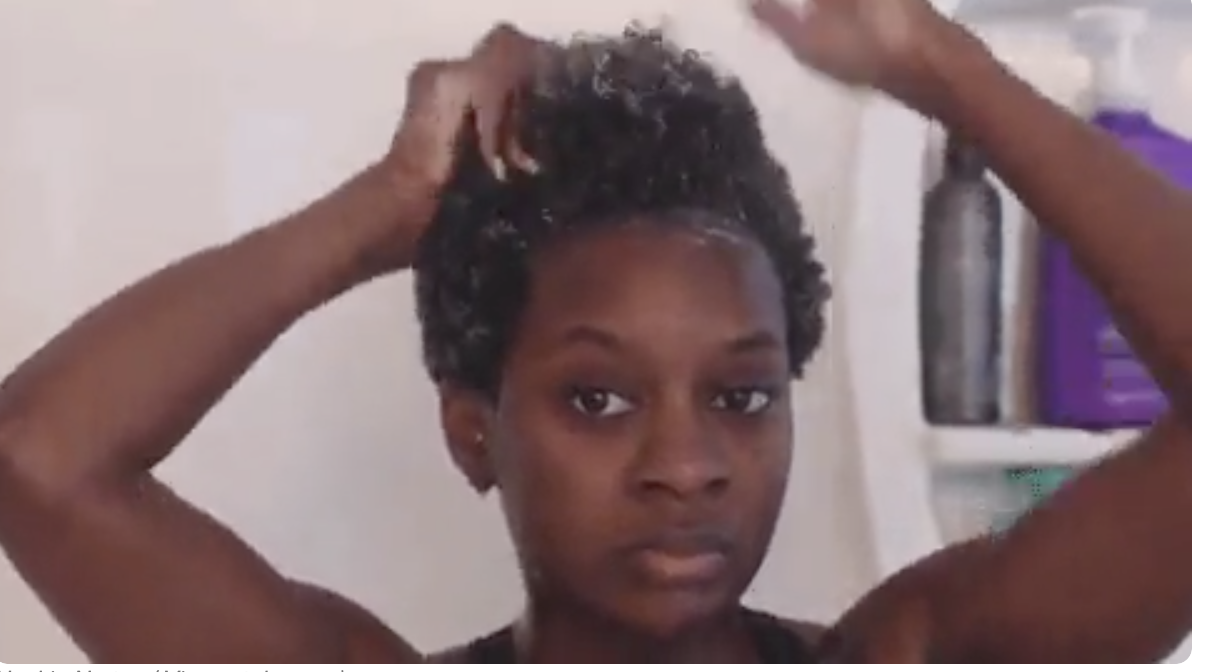 13.
"Use a good shampoo and conditioner. I swear by Aveda Nutriplenish. I also let my hair dry naturally about halfway before I blow dry. If I don't have anywhere to be, I let it air dry all the way. Try not to brush sopping wet hair unless you have curly hair, then comb it with a wide tooth comb with conditioner in it while still in the shower. I also use a leave-in conditioner when I brush my hair because it helps reduce breakage."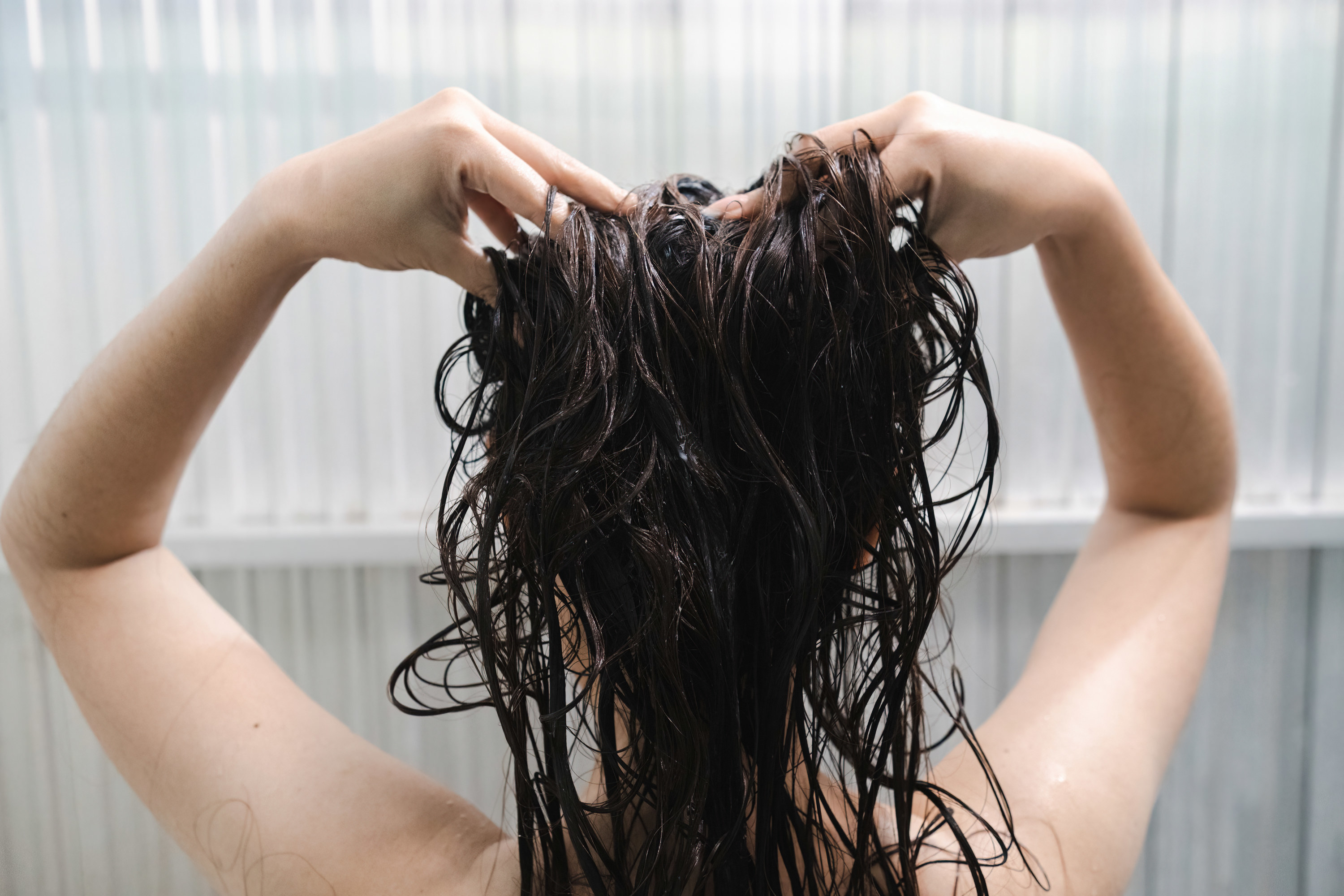 14.
"I use a clarifying shampoo and a keratin-infused conditioner. I don't blow dry it, I let it air dry, and I pick it with a wide-tooth comb until it's fully dry and then brush it starting at the ends and working my way up. I get a Malibu treatment and a trim-up about once a year."
15.
"A very simple but often overlooked thing is getting regular trims to remove split ends."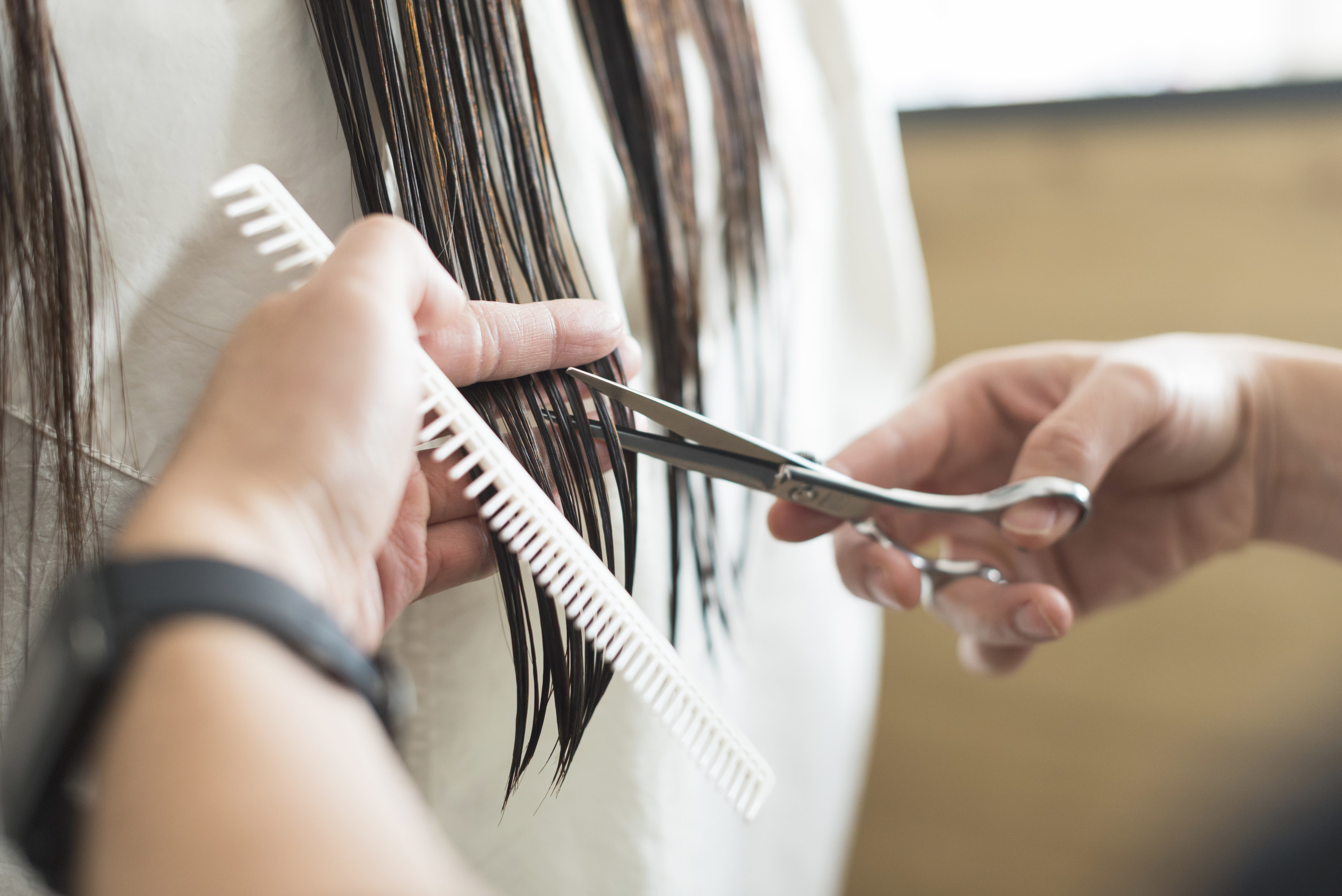 17.
"Properly detangling your hair will help prevent breakage."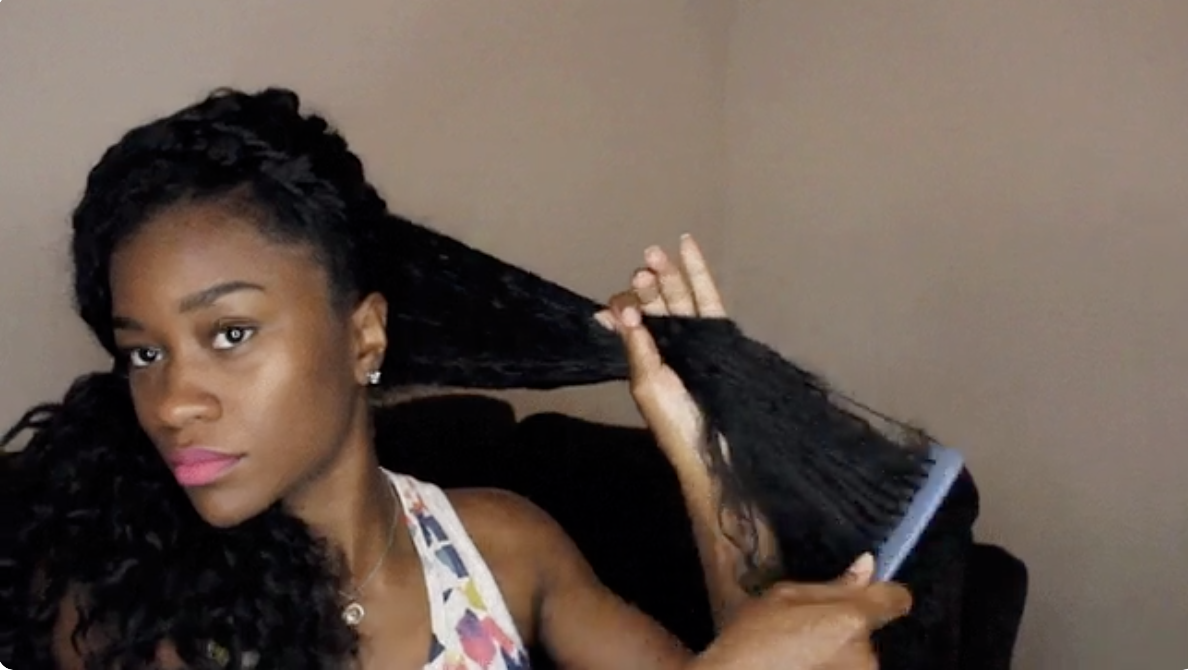 18.
"I put conditioner in the palm of my hand and add four to five drops of castor oil to it. My hair feels beautiful! I also do castor oil deep conditioning and leave it on my hair and scalp for a few hours or overnight."
19.
"Swap out your regular shampoo for a moisturizing one."
20.
"If you're applying a hair mask, cover it with a shower cap to retain even more moisture."
—Elle Westby, stylist and co-founder of Gem House.

21.
"Use a microfiber towel — or even an old cotton T-shirt — on wet hair to help reduce frizz and increase shine."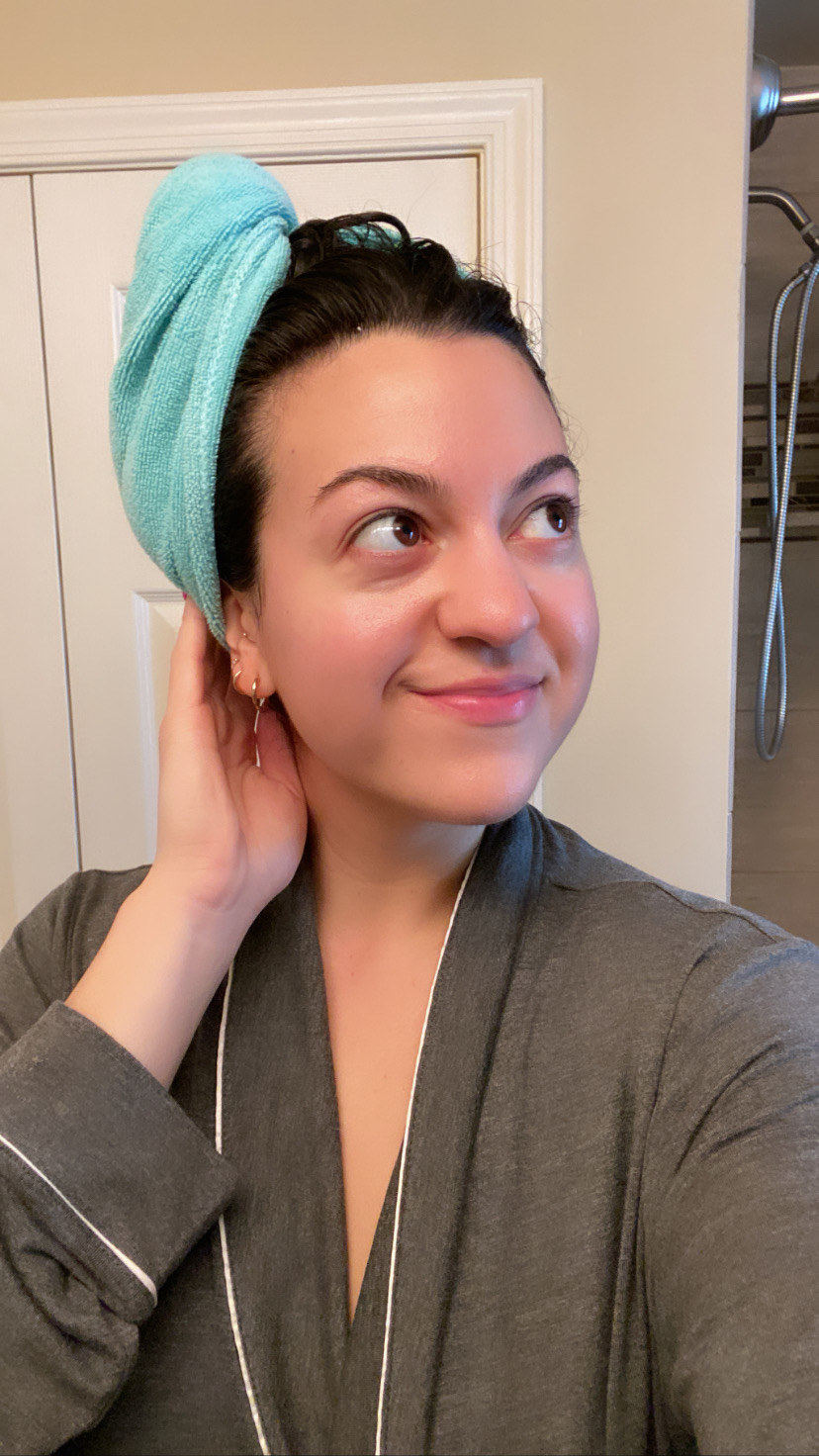 22.
"Twisting your hair will help to minimize breakage."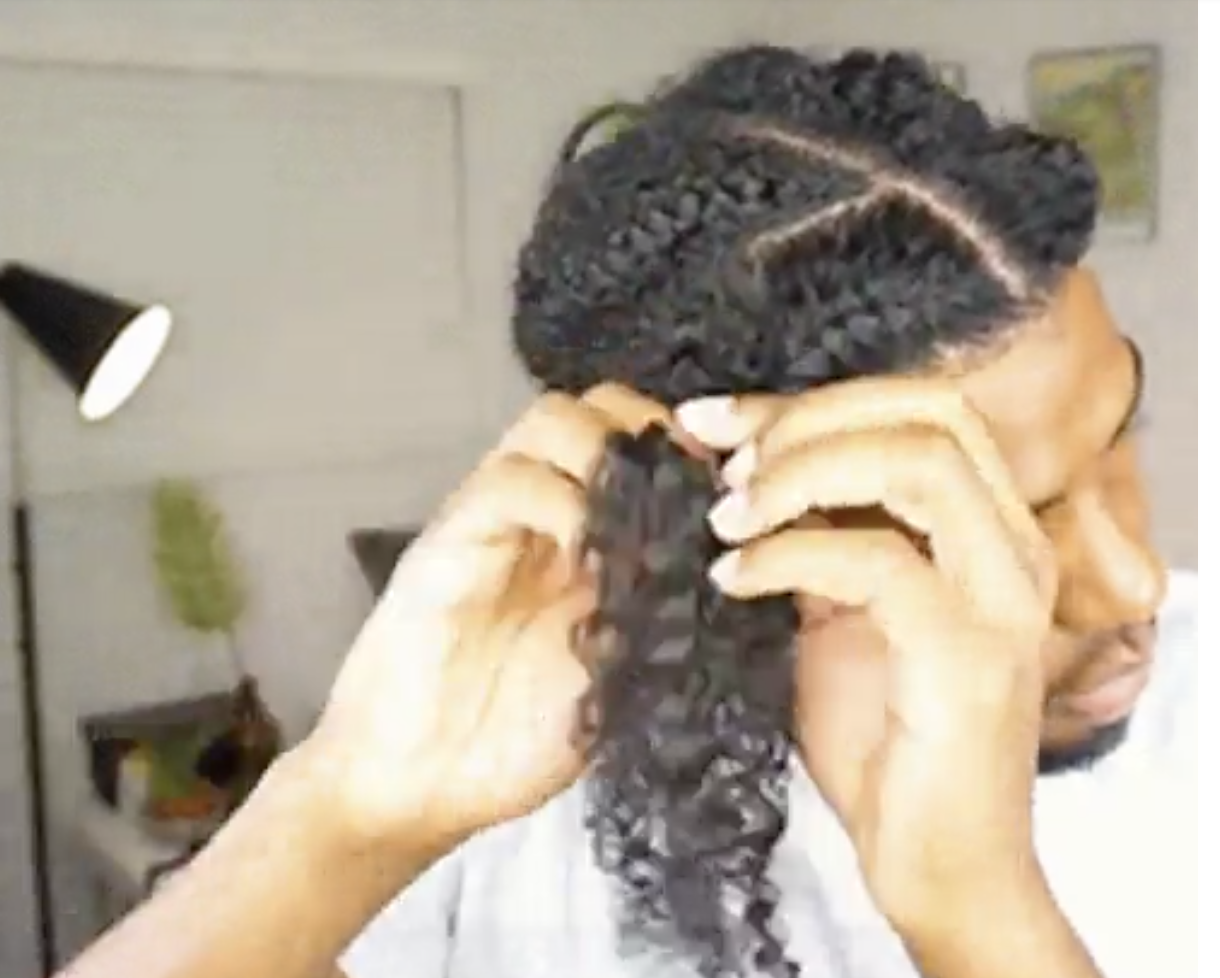 Do you have any hair tips you could add to this list? Share them with me in the comments below!