Don't Worry Darling officially hit theaters over the weekend, capping off what felt like the most dramatic press cycle ever.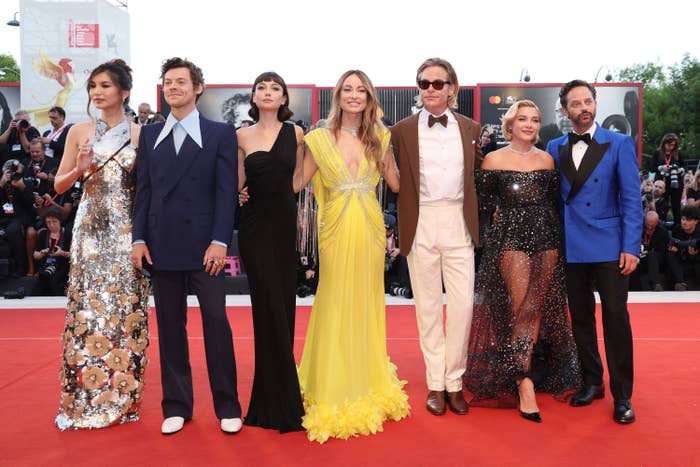 But all that drama aside, the film — directed by Olivia Wilde and starring Florence Pugh, Harry Styles, Chris Pine, and Gemma Chan — is set in the 1950s. And everything from the vintage costumes to the mid-century modern architecture backdrop looks incredible.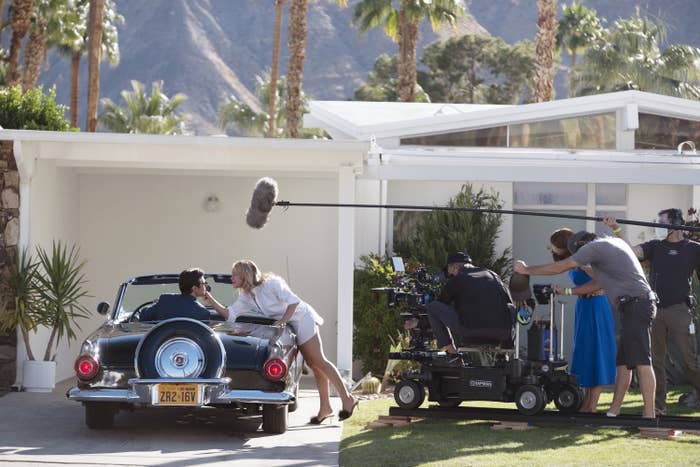 To better highlight all of that, I gathered some fascinating behind-the-scenes costume, makeup, and set design facts — from the intentionality behind Alice's color palettes and dress silhouettes, to the pre-film significance of Frank's house, to where the movie was almost shot.
1.
The bright colors and patterned costumes were intentionally used to help tell the film's story — or in some cases, even distract from the story.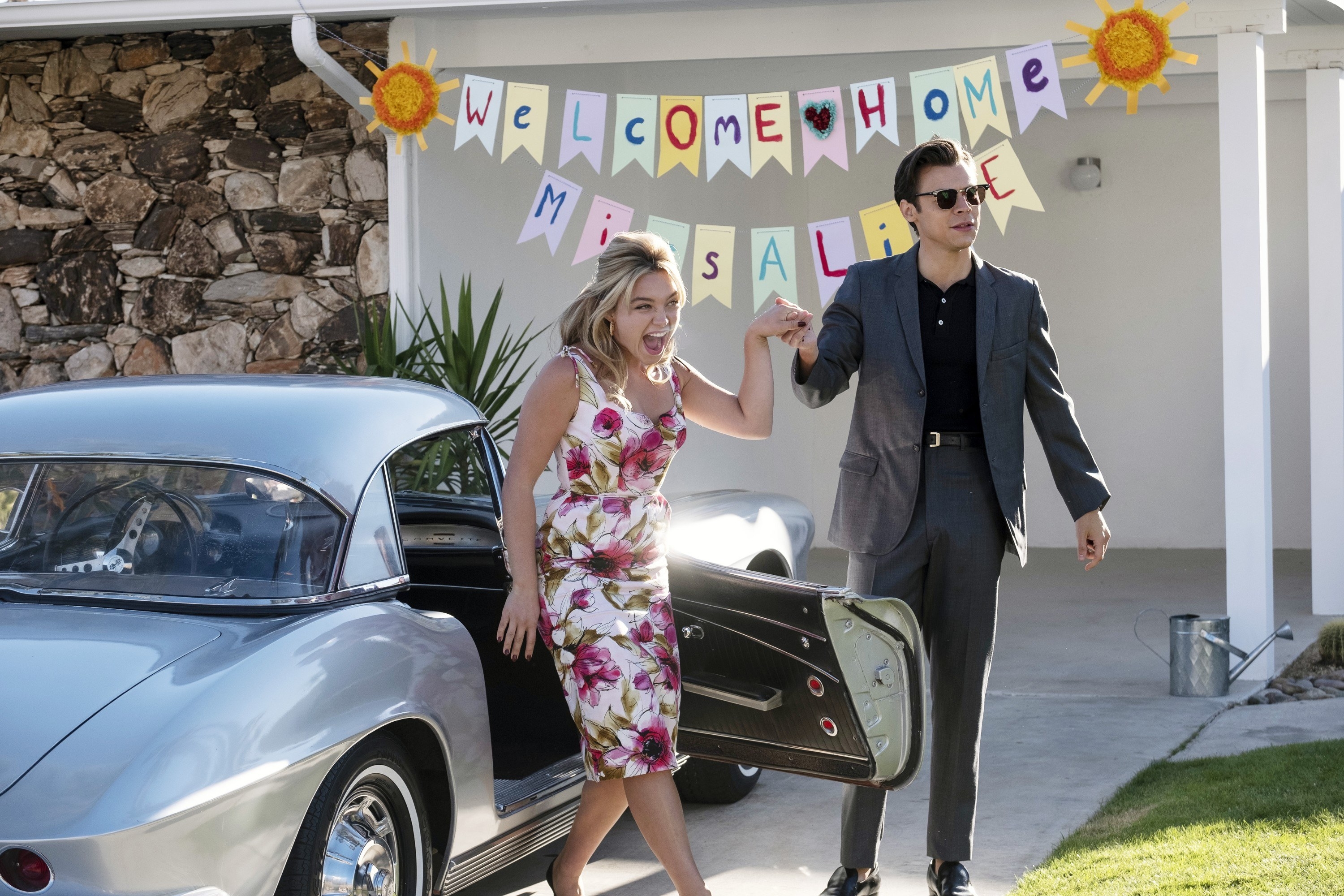 To tell the story of Alice (Florence Pugh), Arianne used multiple color palettes. "At first, I worked in a primary palette that was very bright and exciting. It was very reflective of Victory [Project — the utopian desert community the couples live in] and that Palm Springs world that you think of when you see Victory," she explained.
2.
Sourcing the perfect apron for Alice turned out to be one of the most high-pressure tasks.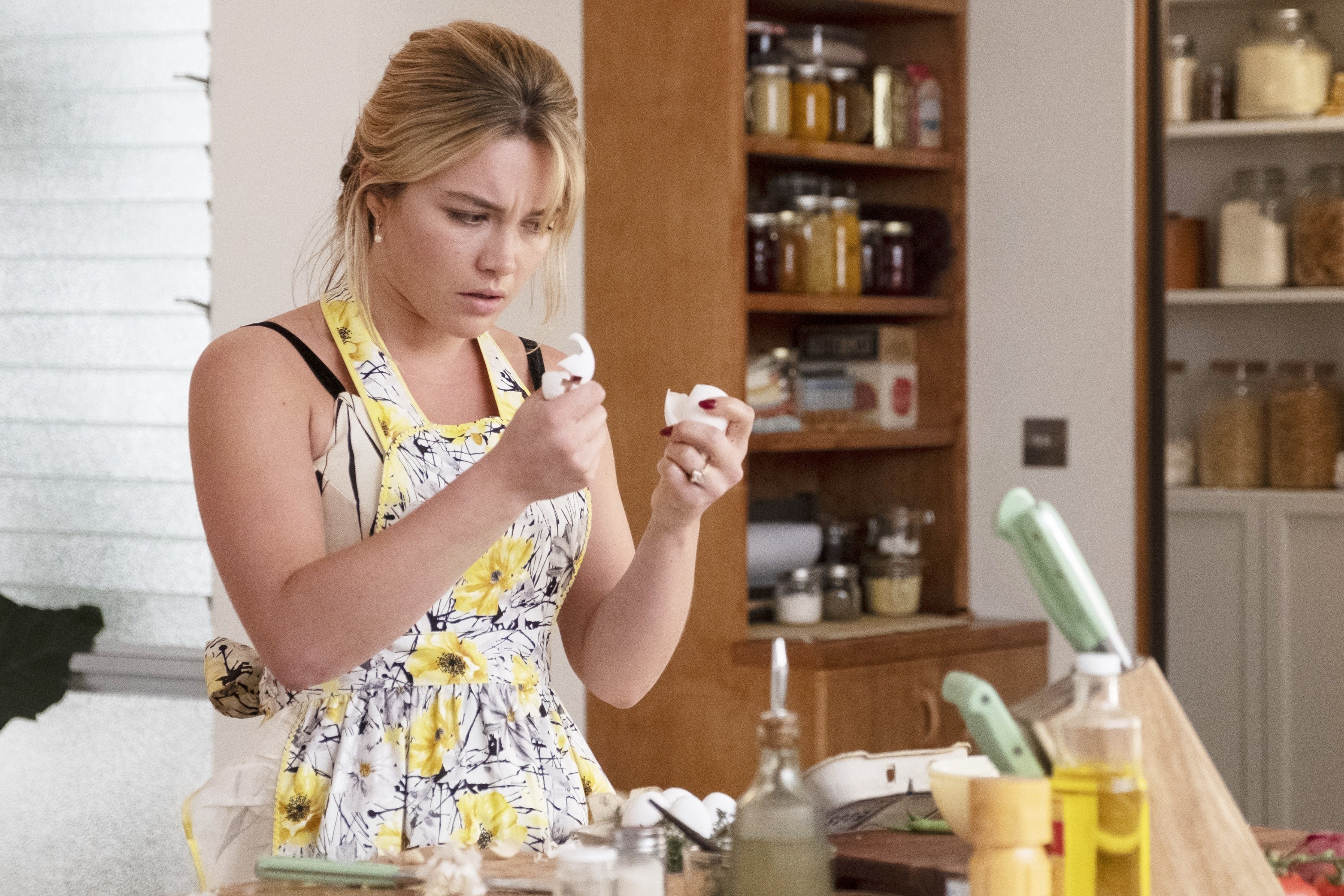 3.
Alice was outfitted in sheath-style dresses for a specific reason.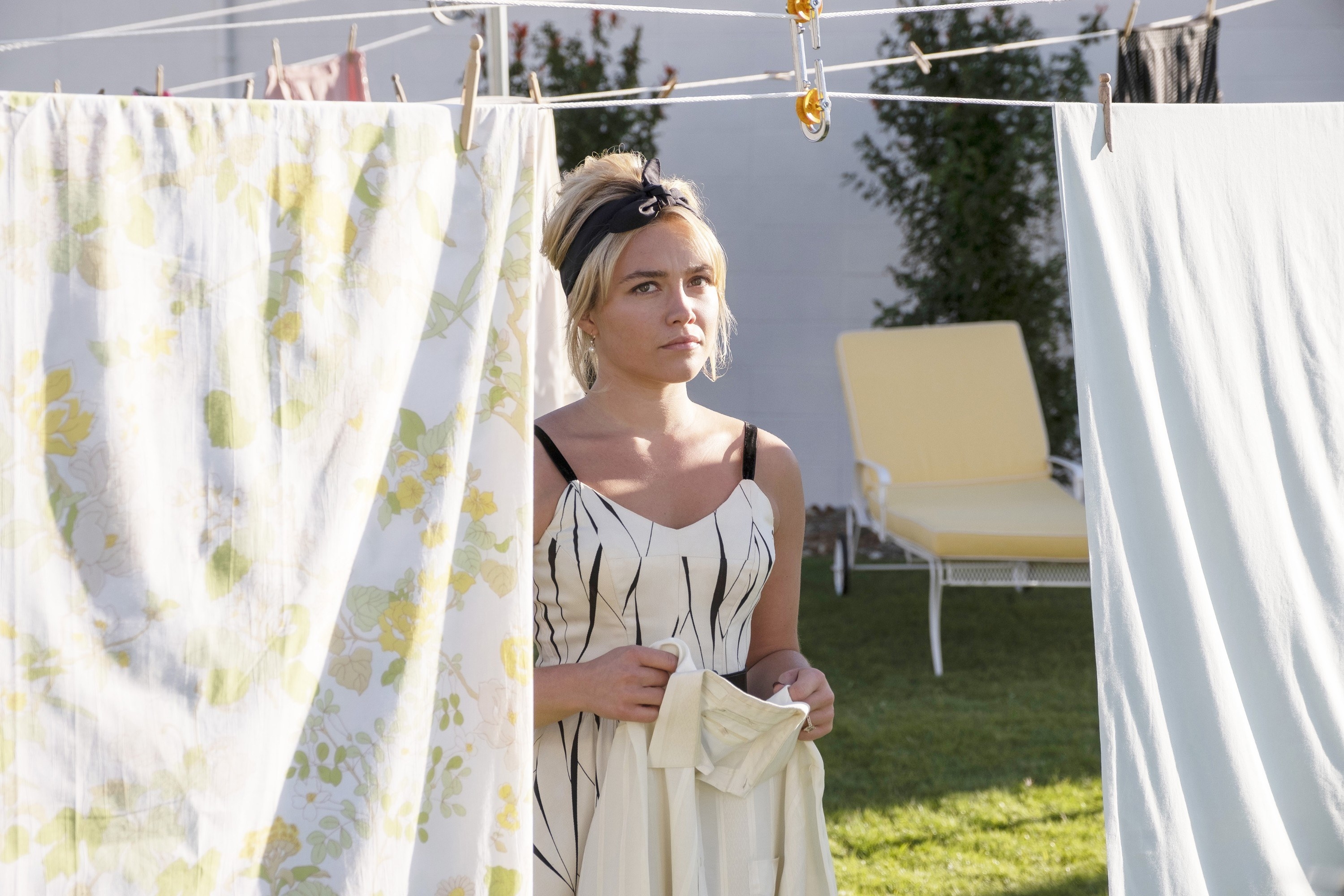 4.
Alice's makeup looks evolve throughout the film, and in some cases, small details — like her lipstick shade — are yet another way to intentionally contrast her from the other female characters.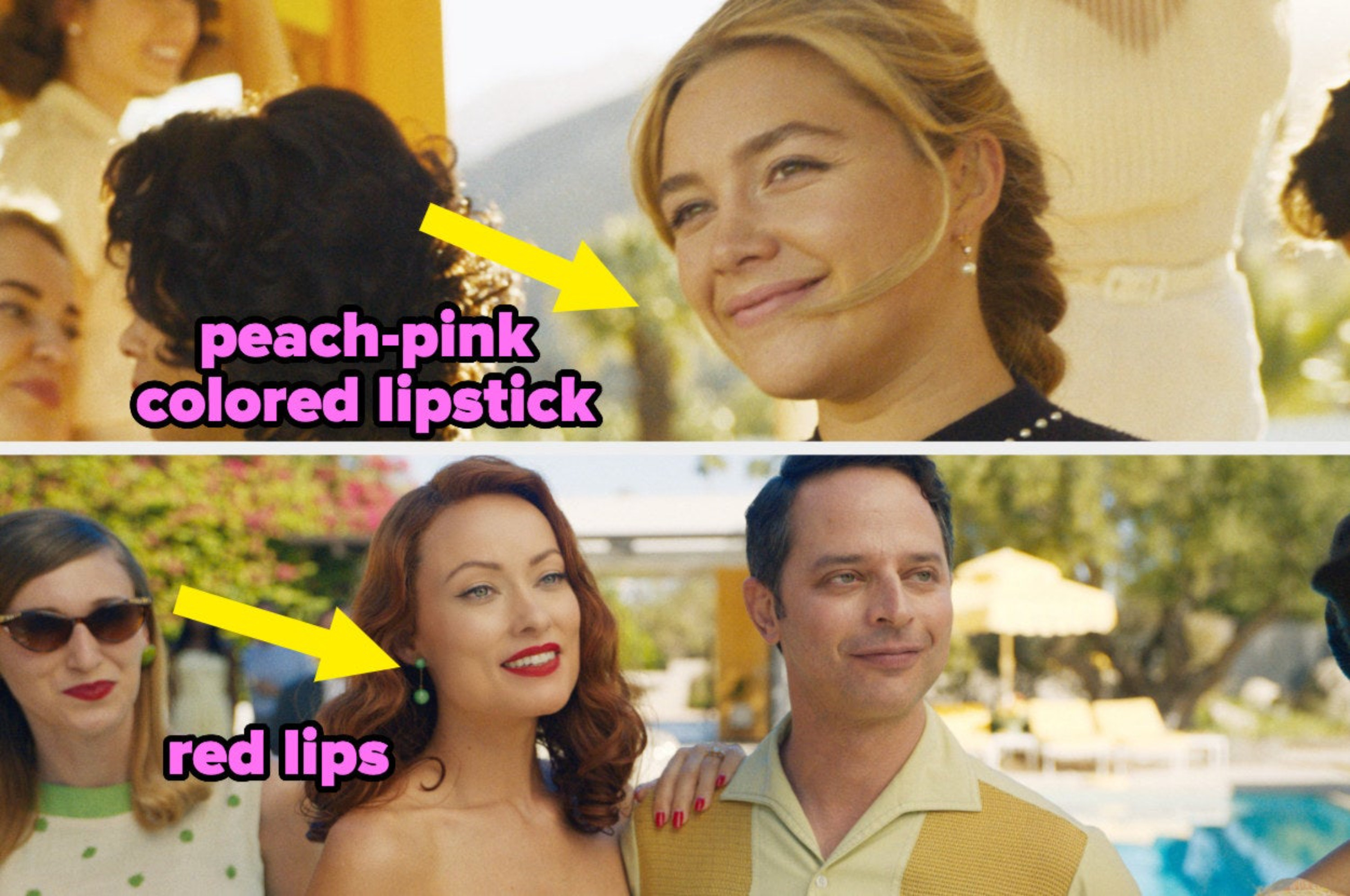 "She starts out with pinks, peach, and shimmery white and black liner — and slowly starts to unravel into a no-makeup look with muted and natural tones of browns and beige," Heba continued in the Variety interview.

5.
Alice's glow was achieved via key products such as de-puffing eye patches, light-coverage foundation, and vitamin C serum — the latter two coming in extra handy against the sun-soaked desert backdrop of Palm Springs.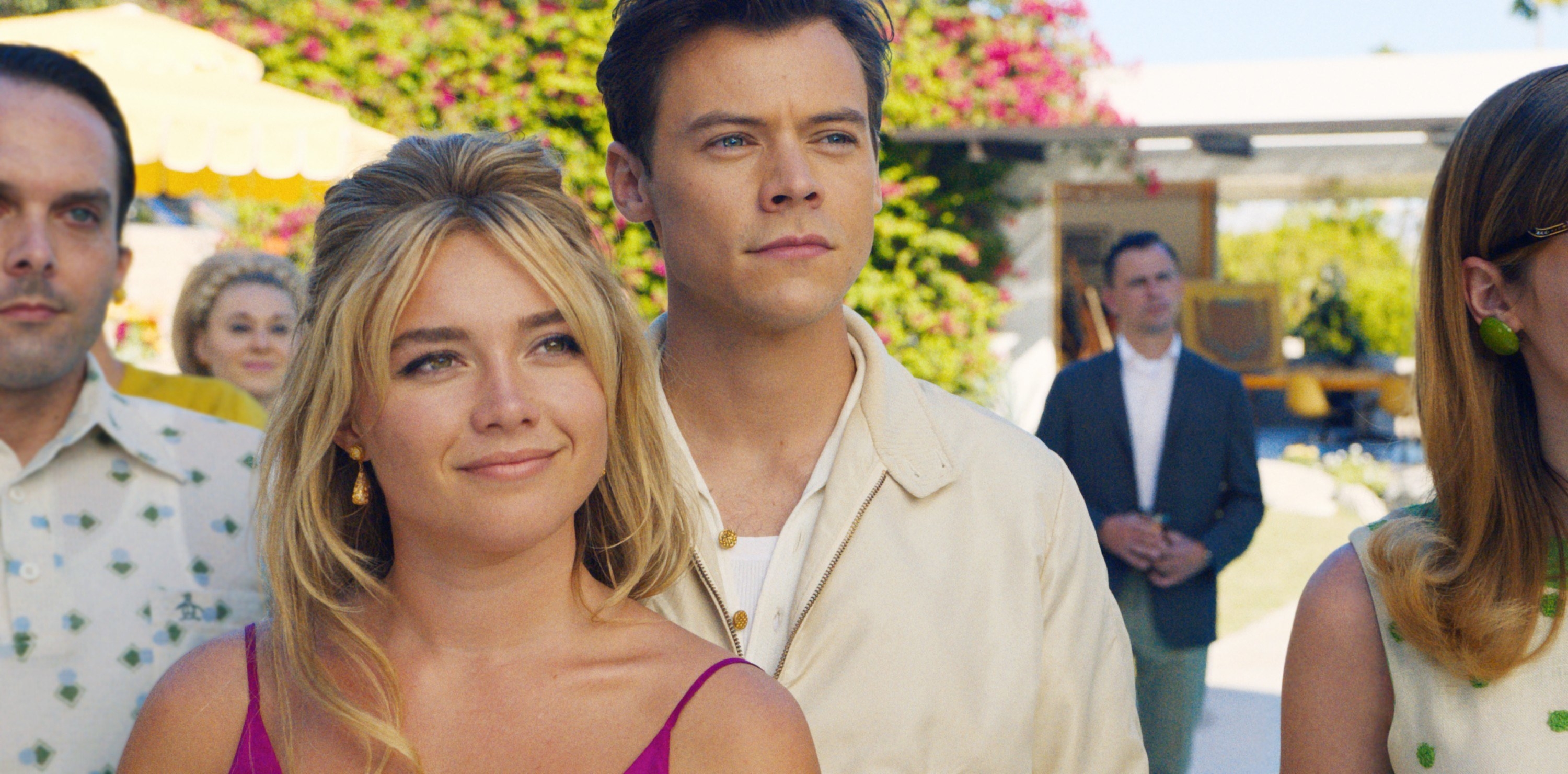 A few drops of a hydrating serum were mixed in with Giorgio Armani Luminous Glow foundation for a natural glow. Tower 28 cream blush was added to Pugh's cheeks for a warm coral and peachy look.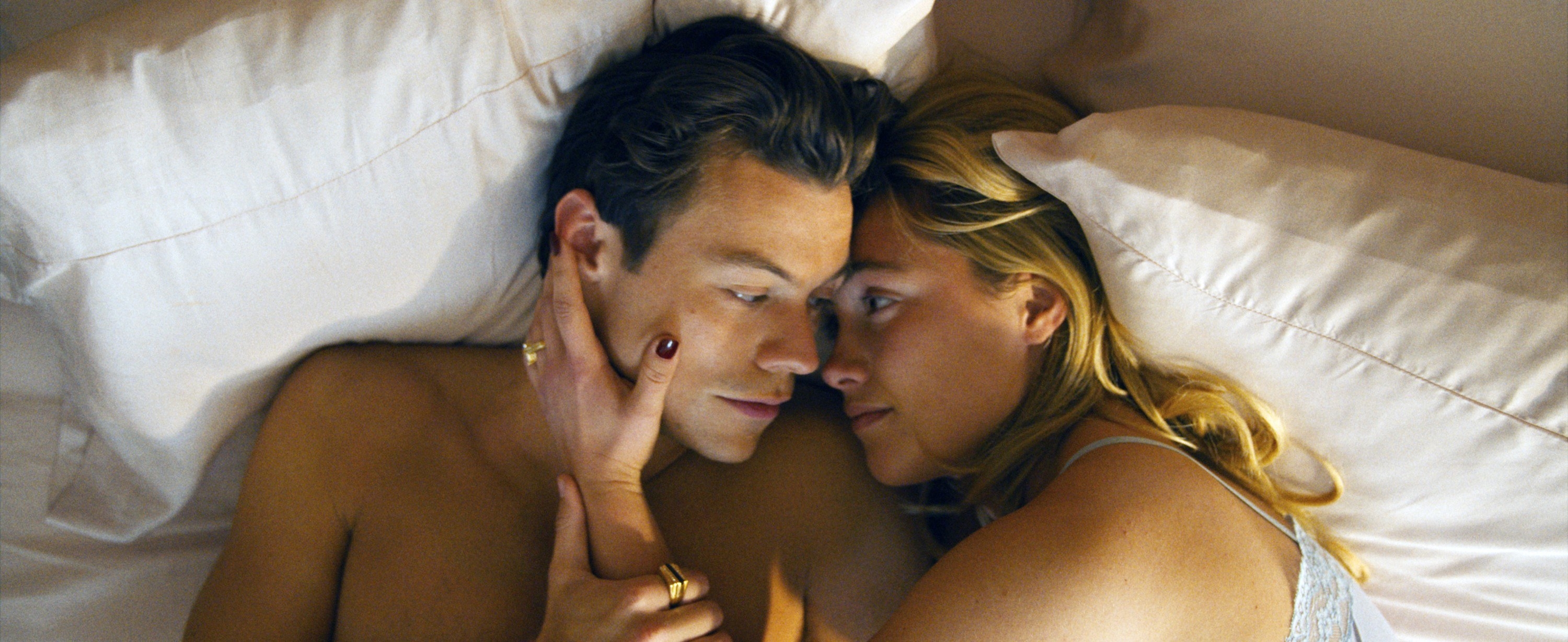 6.
Olivia specifically wanted the female characters in the film to look free and full of life, and the backdrop to look equally dazzling.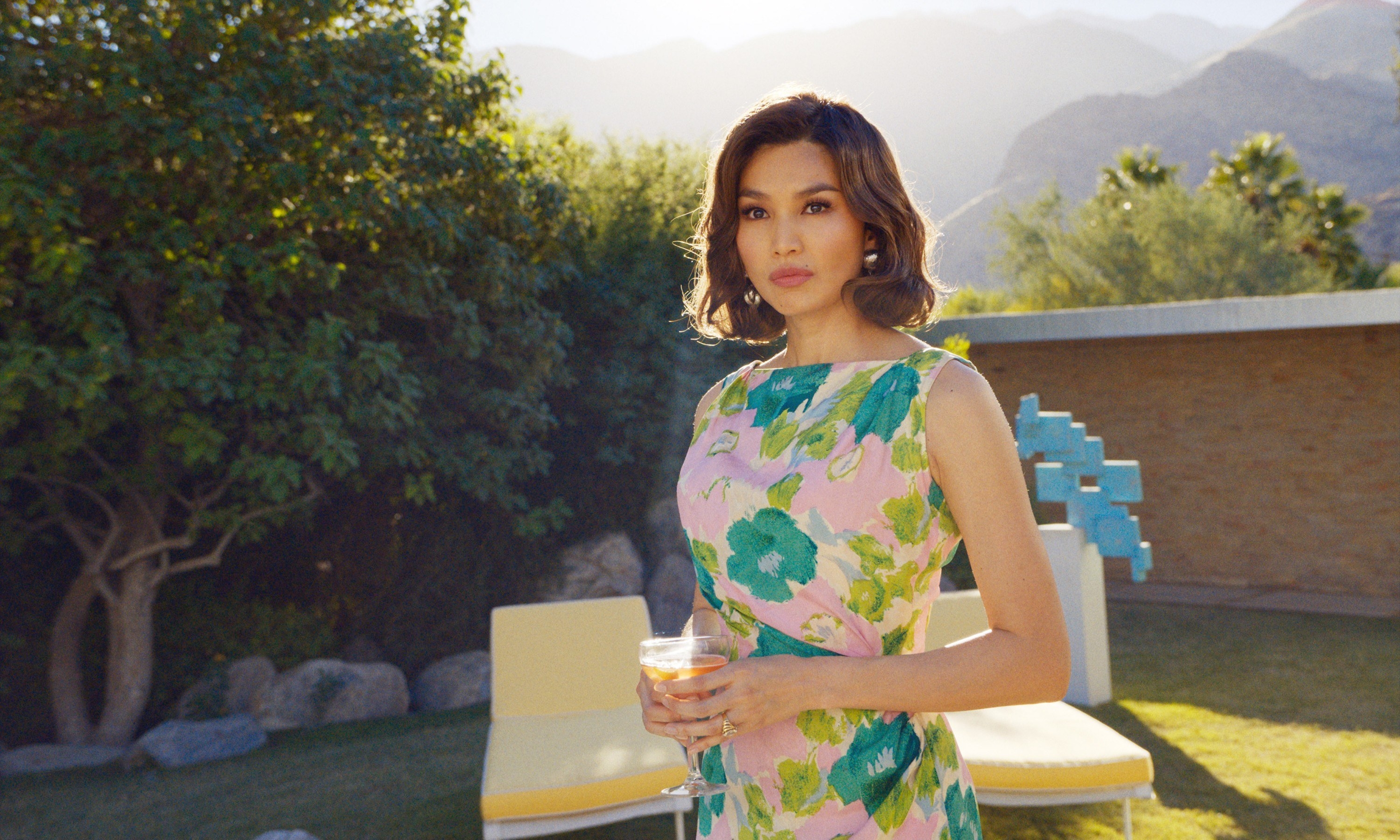 "All the glamorous and sexy parts of the '50s and '60s without all the rigid, overly structured unflattering sides. She wanted the women to have a fun and a freedom to them and always look fabulous," Jaime continued in the Vogue interview.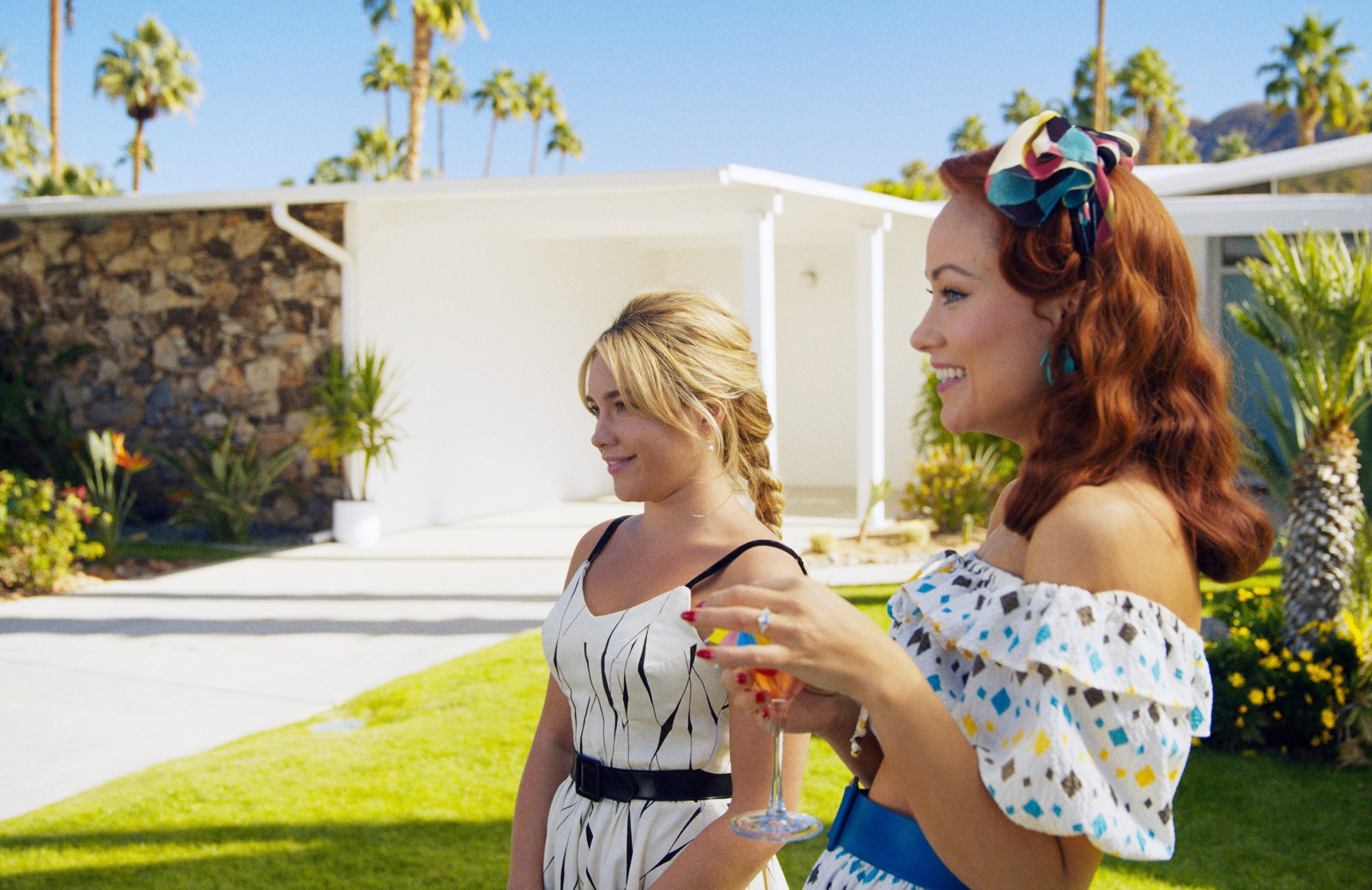 7.
Jack is described as a "charming and likable" character and that helped drive the color and style of his wardrobe throughout the film.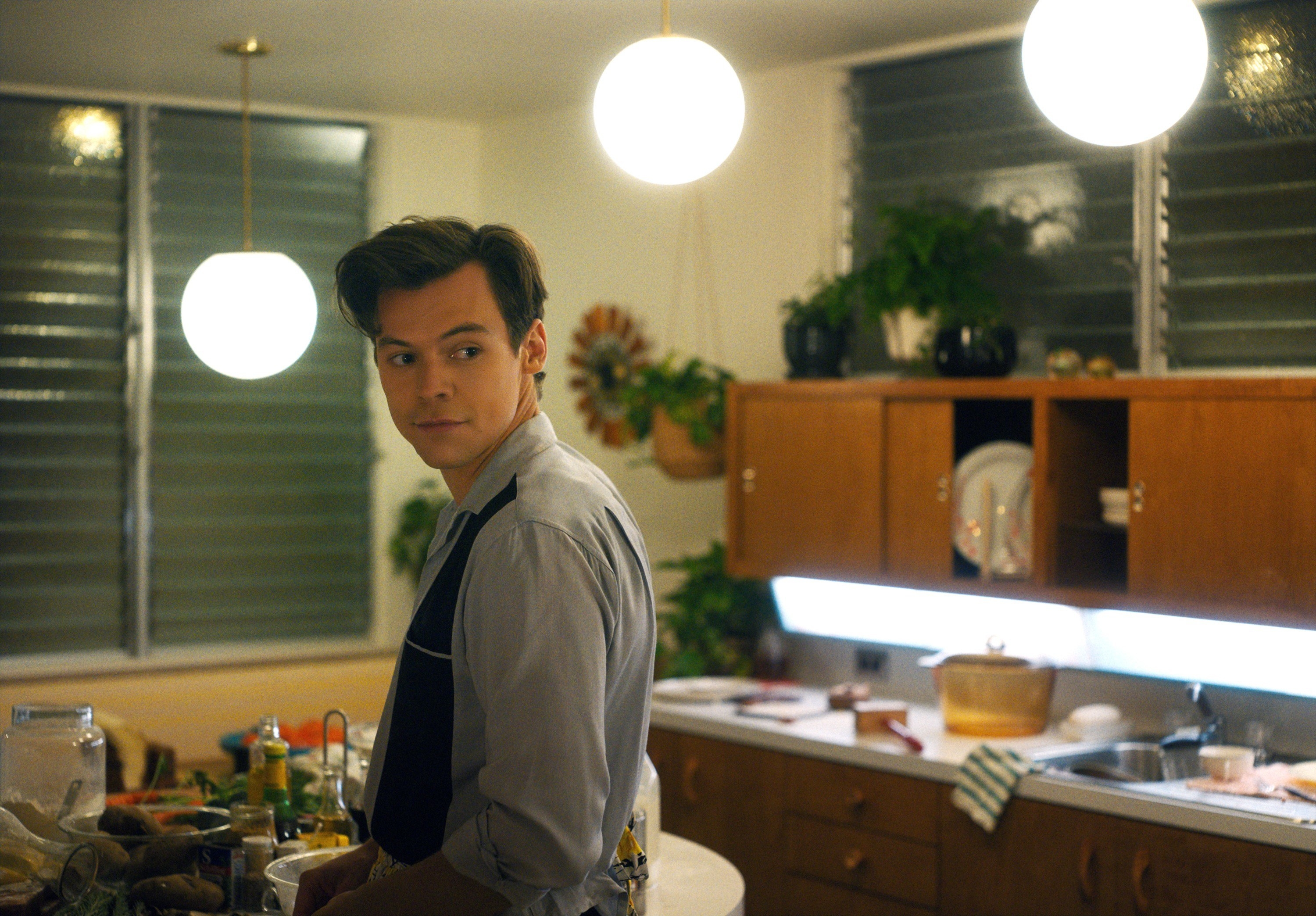 8.
Arianne used the Victory party scene as an opportunity to show another side of the characters' personalities through their formal wear.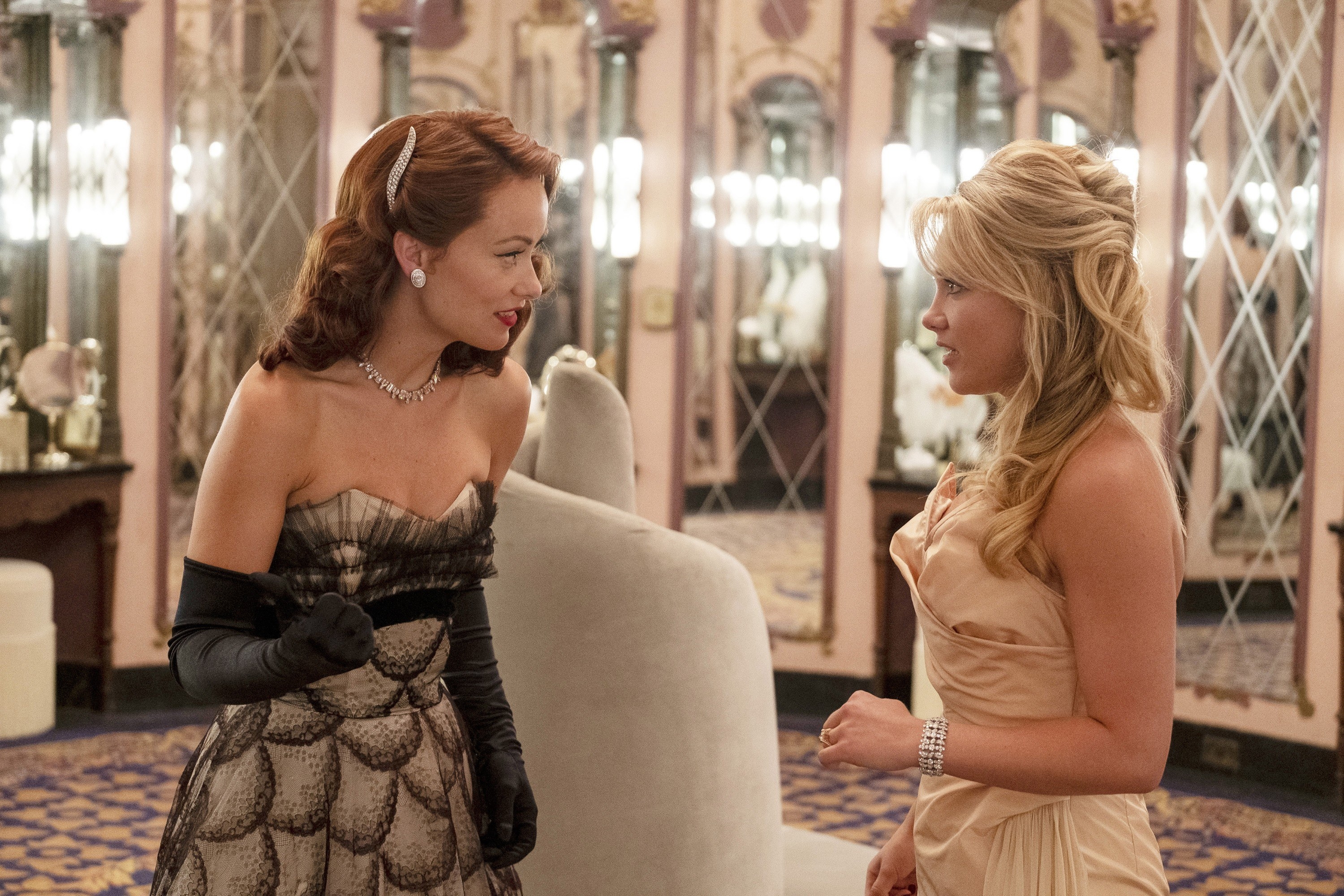 9.
The film was originally going to be filmed in New Zealand for cost reasons.
"I think if I made a sequel about the matriarchy, New Zealand would be a reasonable place to go because it's a place where you go to be humbled by nature," she continued.
"That's the opposite of what the character Frank [played by Chris Pine] wants. He wants people to feel that nature is humbled in their presence; that man has molded nature to his will," she said.

10.
Despite New Zealand being a more cost-efficient location, Olivia insisted on filming in Palm Springs.
11.
A lot of thought went into figuring out where Frank (Chris Pine) should live. They settled on a 1940s architectural ode to modernism known as the Kaufmann desert house.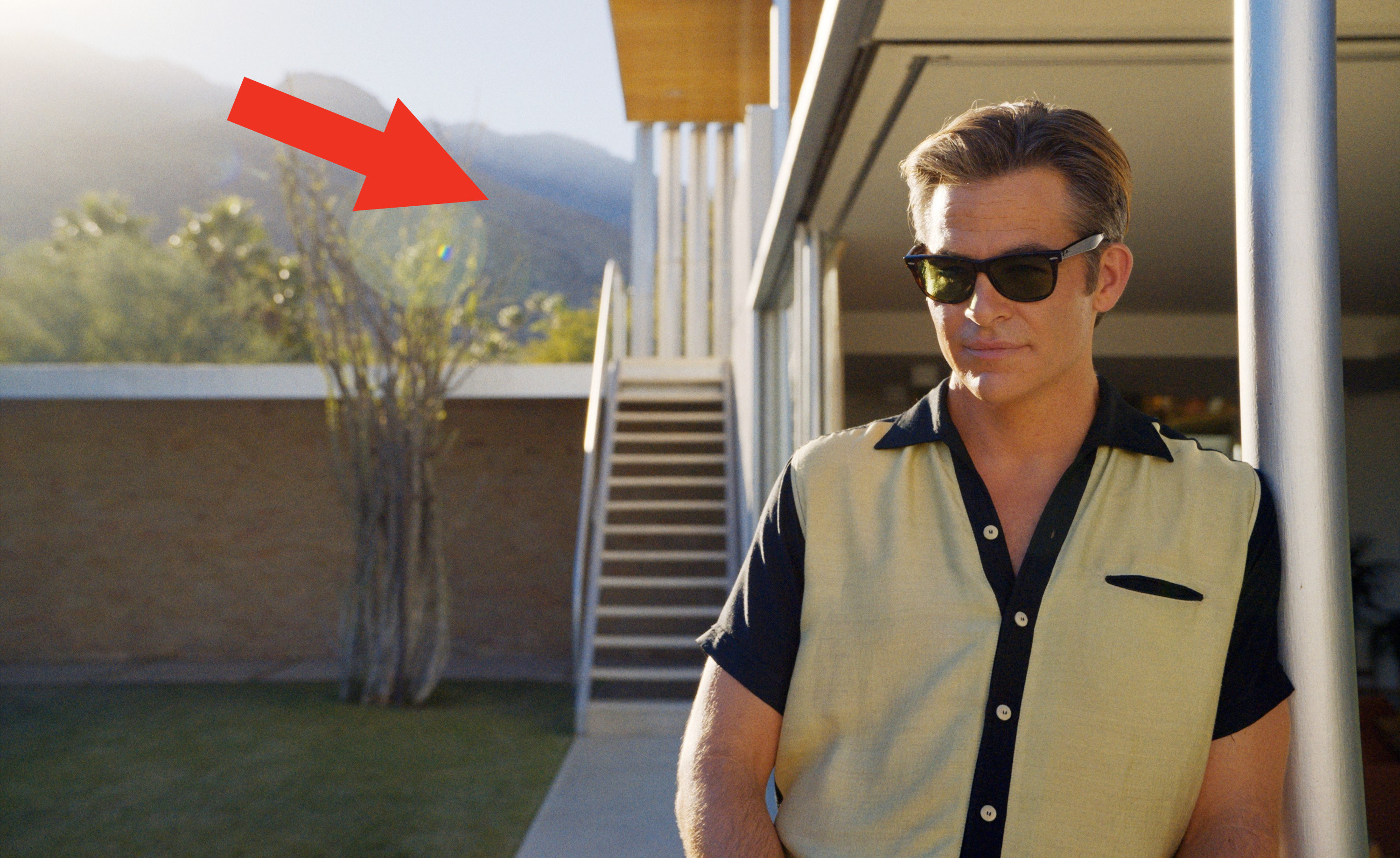 12.
In fact, a photograph that hung in Frank's home in the movie served as inspiration for Olivia when she was first developing the film — and the photograph contained the very house they would eventually shoot in.
13.
The movie was filmed at several Palm Springs landmarks.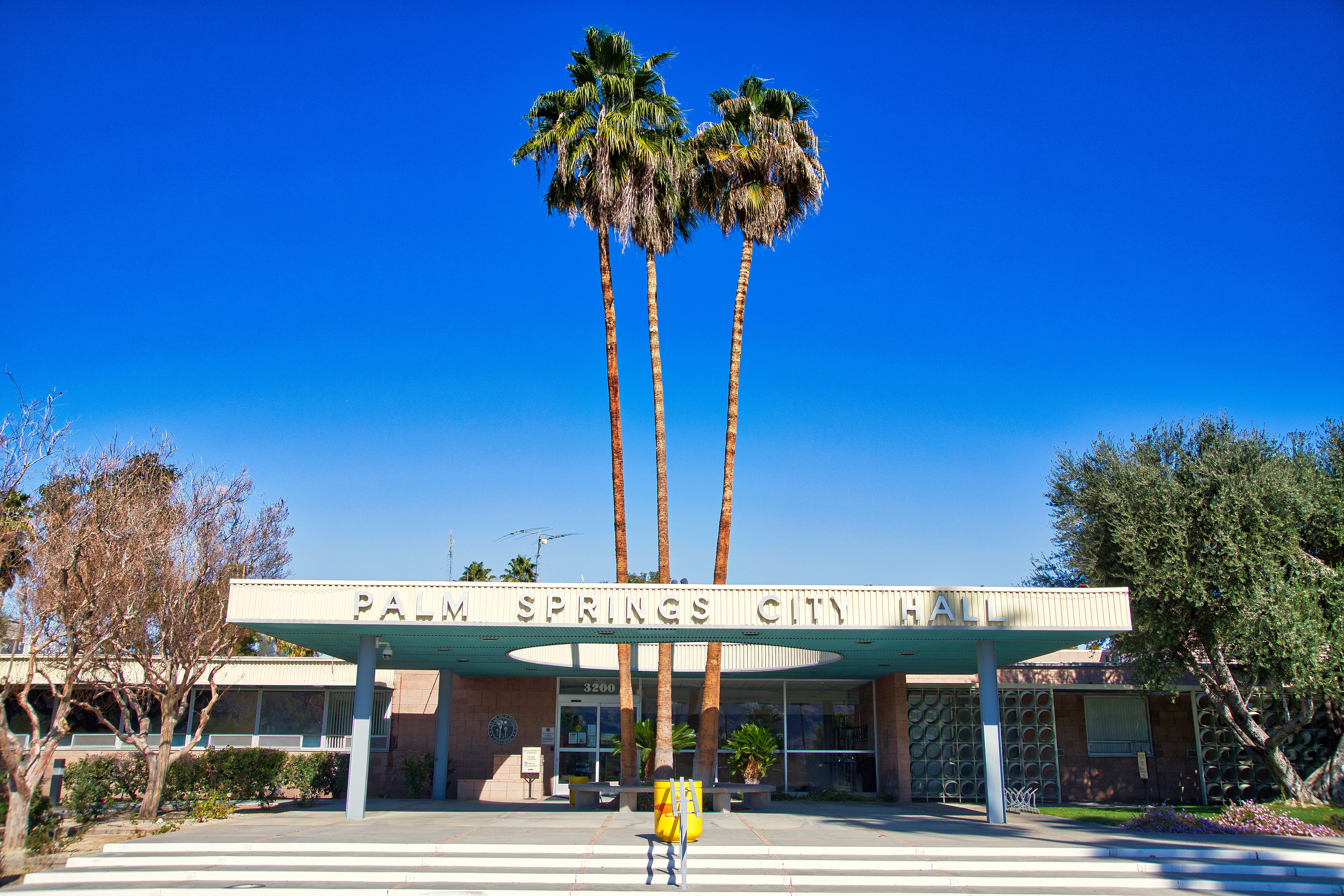 City hall was built in the 1950s and the visitors center was originally a gas station built in 1965. It was eventually taken over by the Palm Springs Bureau of Tourism in the 1990s, according to Condé Nast Traveler.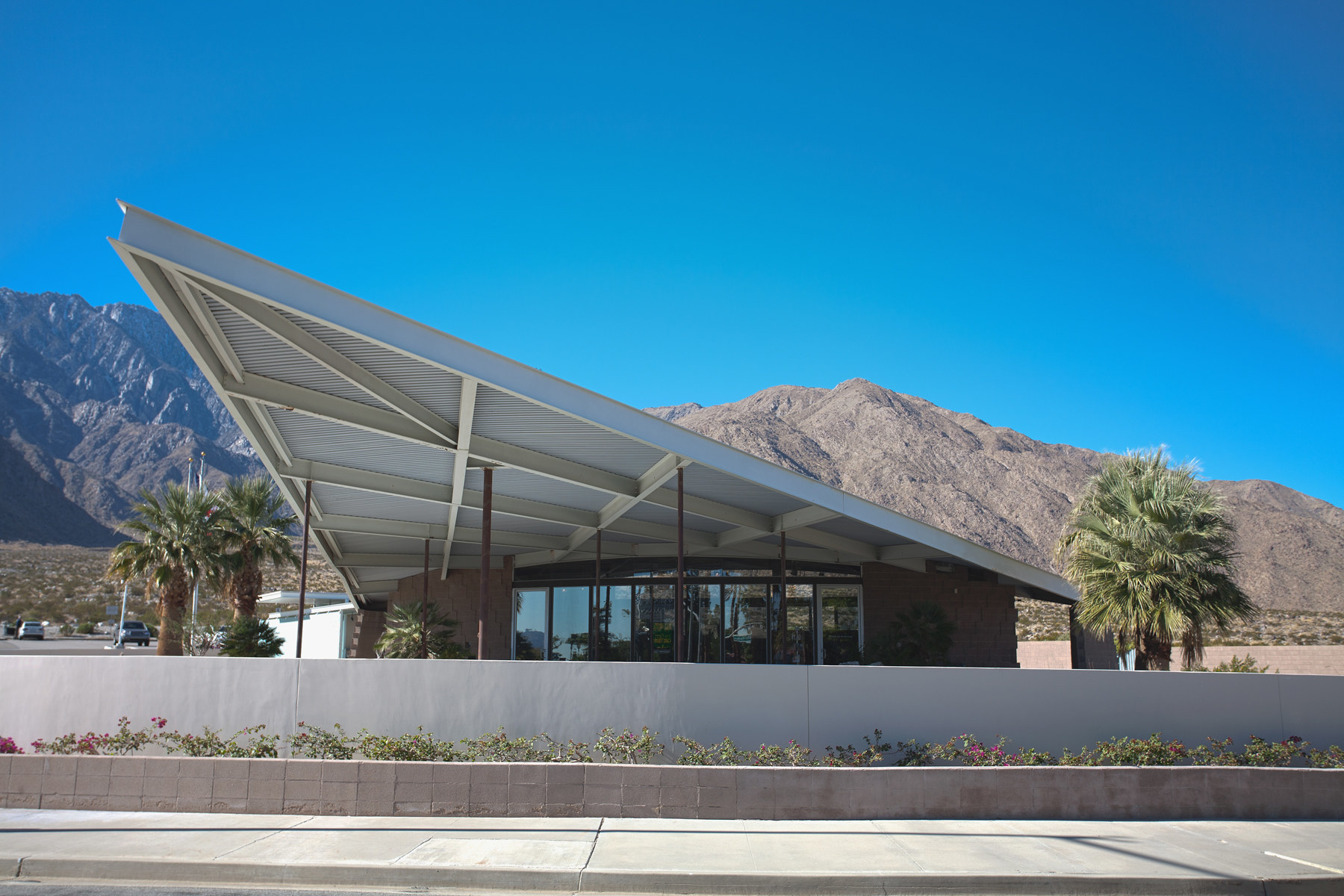 What did you think of Don't Worry Darling? Let me know in the comments!