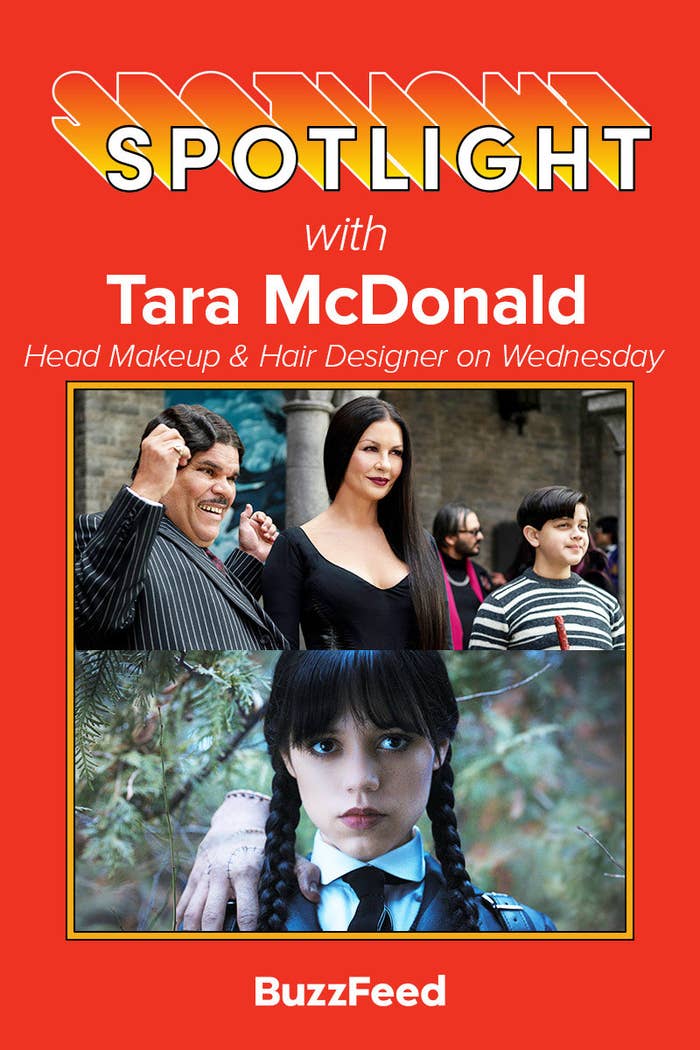 The Tim Burton–produced Netflix series Wednesday has everyone talking — including myself. Once it dropped on Netflix, I immediately binged it and loved every second of it.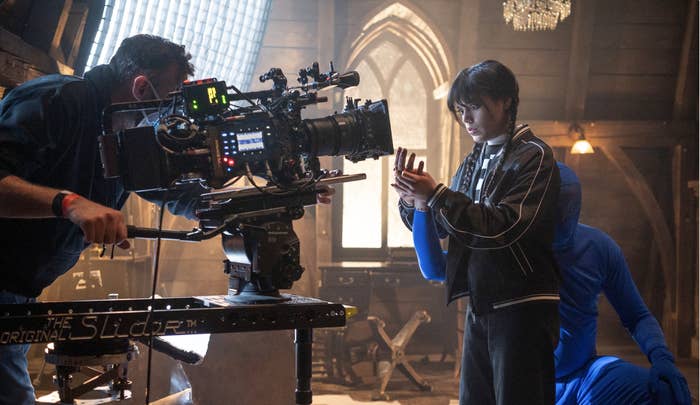 While there have been various renditions of the Addams family — both in shows and movies — throughout the years, this current series introduced the famous characters to a new, younger generation.
If you watched the show, I'm sure you noticed that Wednesday — and the rest of the Addams family characters — have an updated, modern look, thanks to Wednesday's head makeup and hair designer, Tara McDonald. Everything from Morticia's signature red lip being swapped for a berry lip color to Wednesday's "goth glam" look was created by Tara and her team.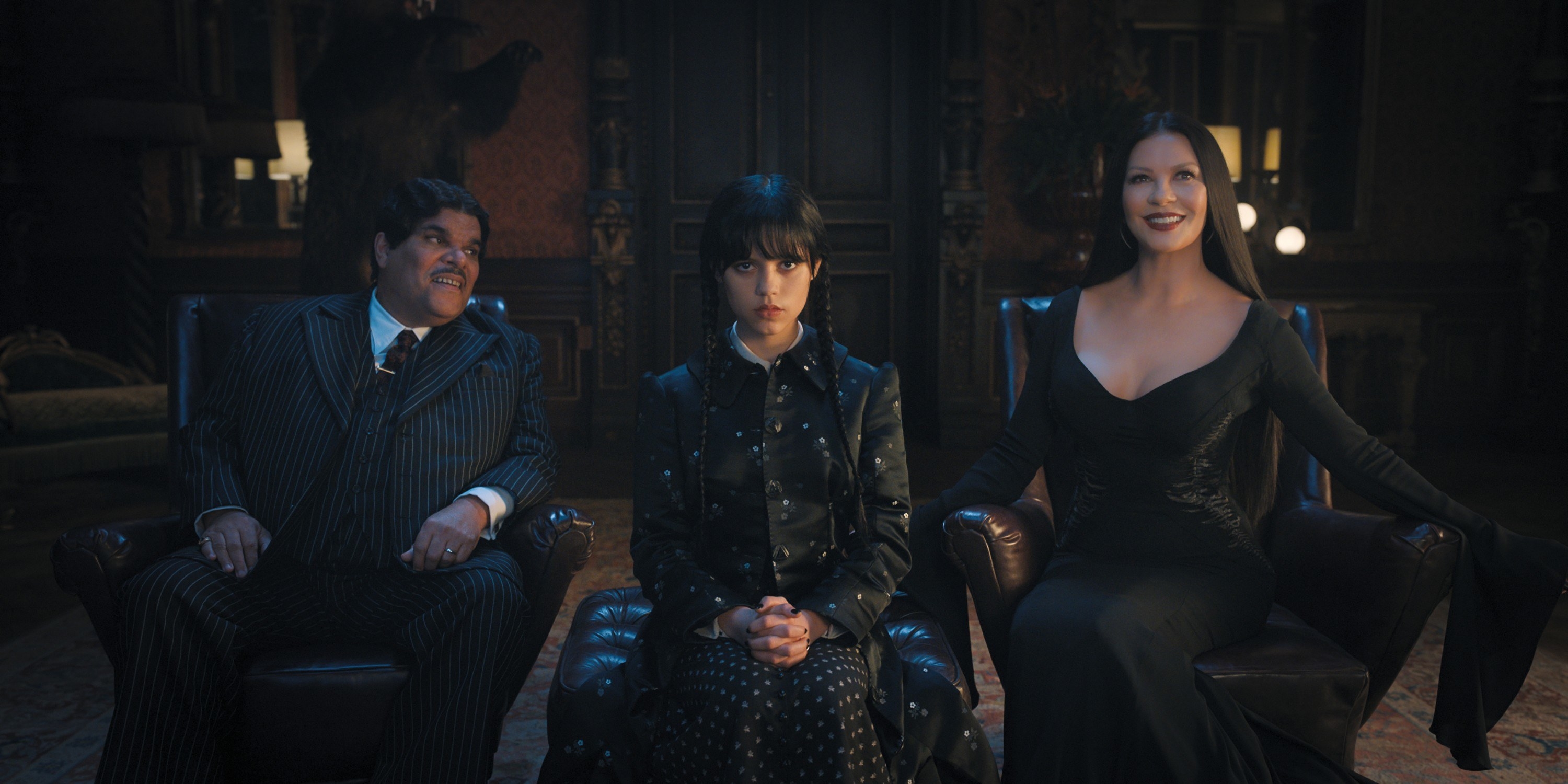 We spoke to Tara about all things Wednesday and behind-the-scenes beauty — including which actor took the longest in the makeup trailer to get into character, how she made Wednesday and Morticia's skin look washed out, and more.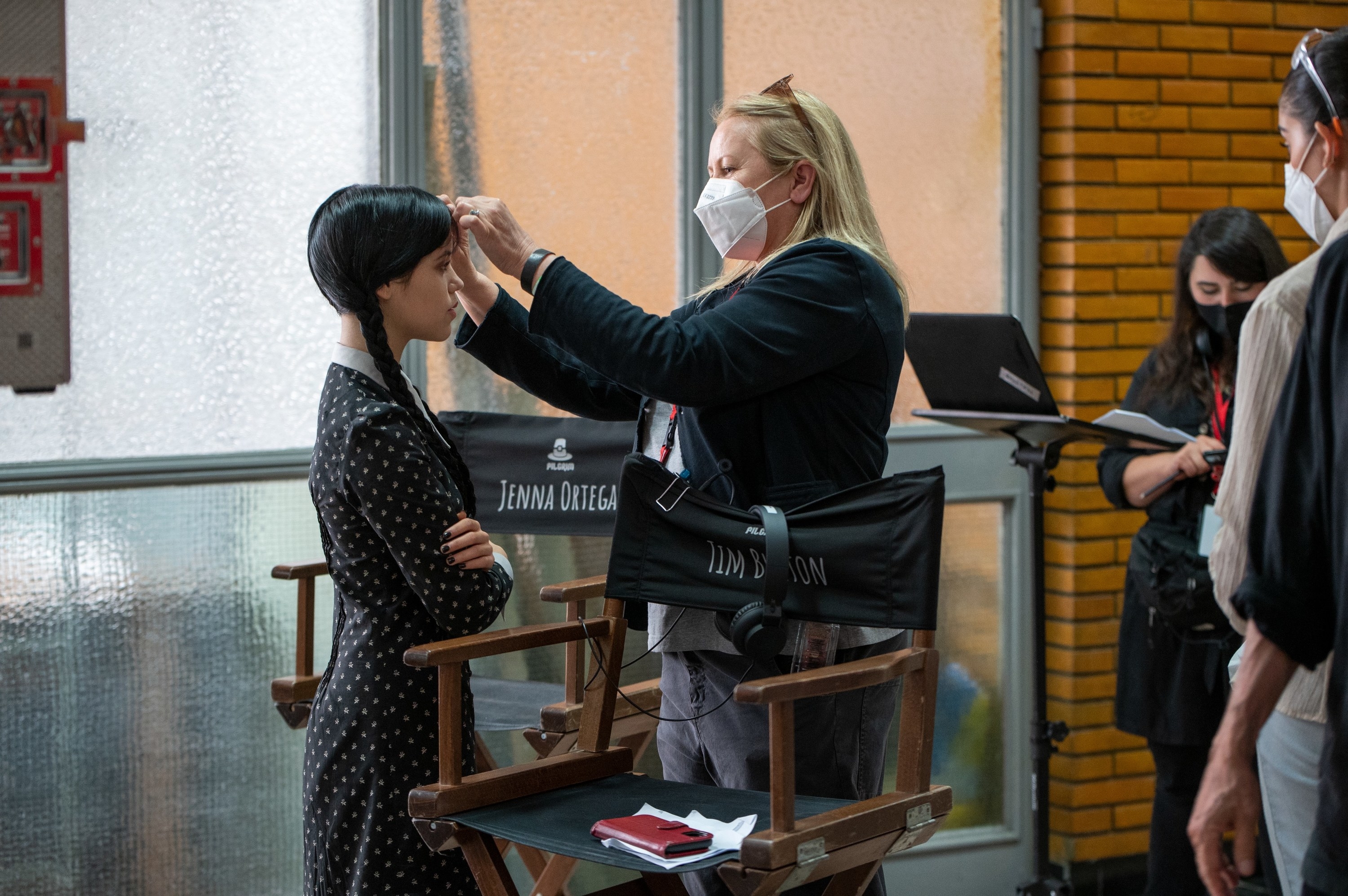 1.
It was important for Tara and her team to give Wednesday a fresh and modern look, especially when introducing her to a younger audience.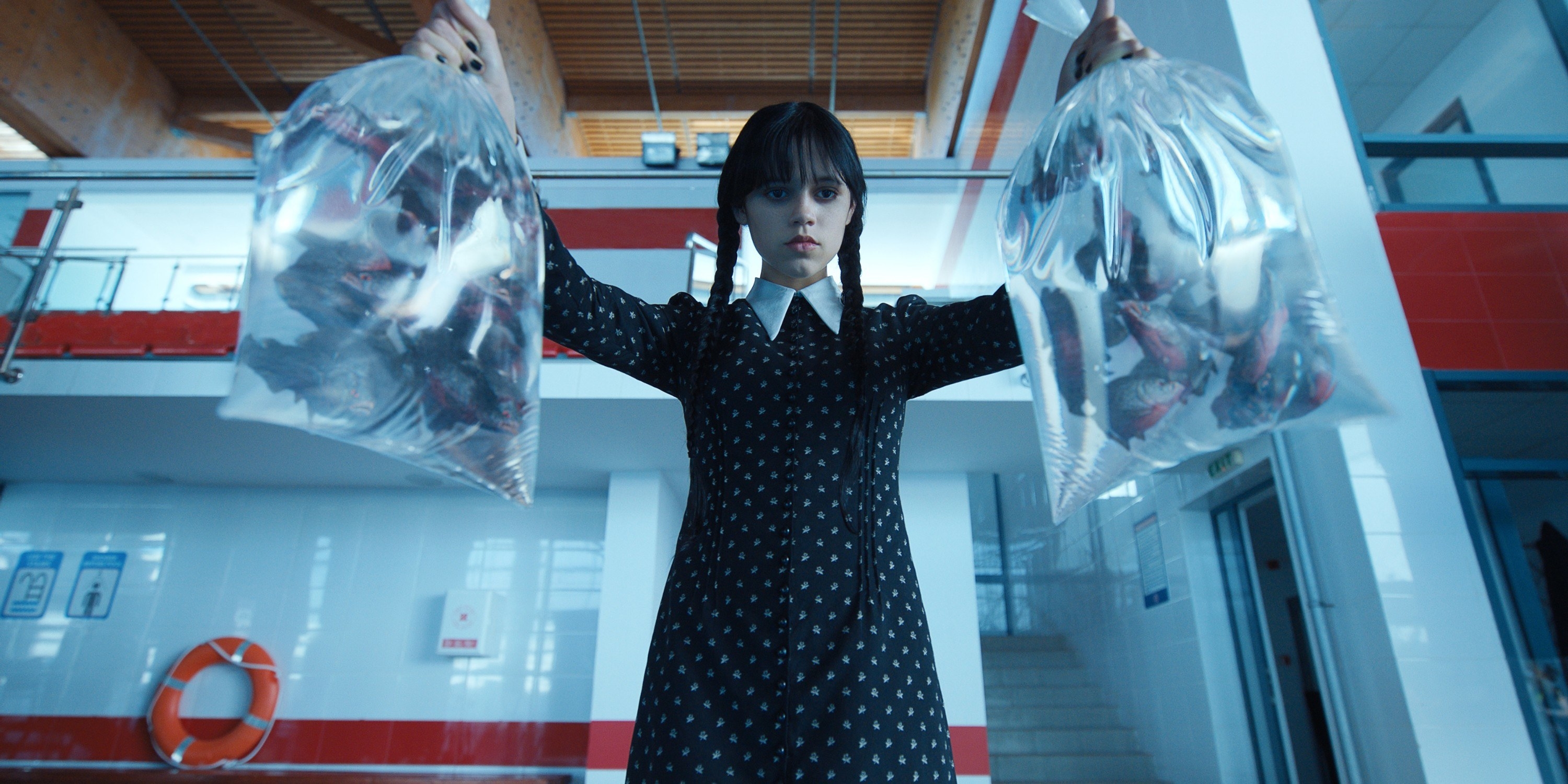 "So I wanted to keep with the original Wednesday, of course, but also update her look. So the director [Tim Burton] was quite keen for her to not be so typical goth — to make her a little more accessible, and a bit more fashion-forward. And so I started with the idea of her wearing not too much makeup," Tara added.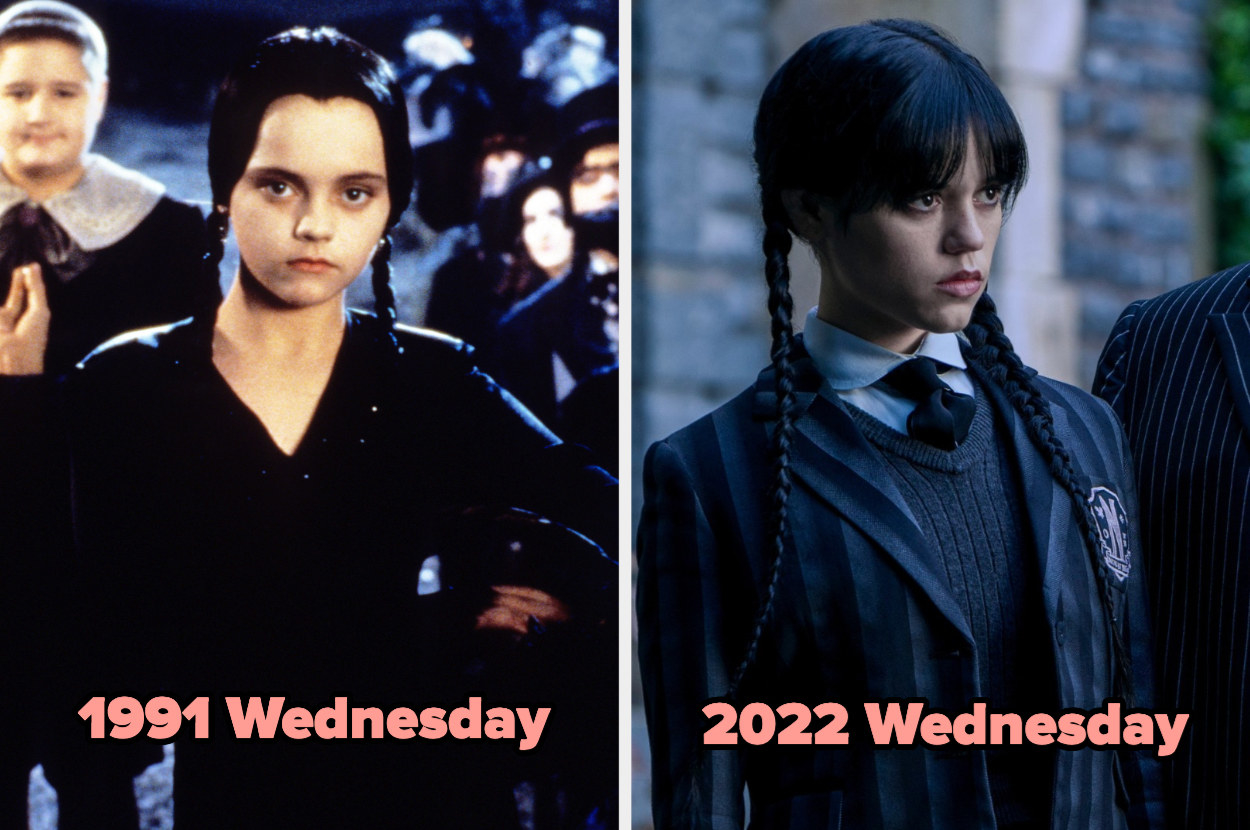 2.
To create a natural-looking berry lip on Wednesday, Tara and her team tested 10–15 different colors until they found their favorite.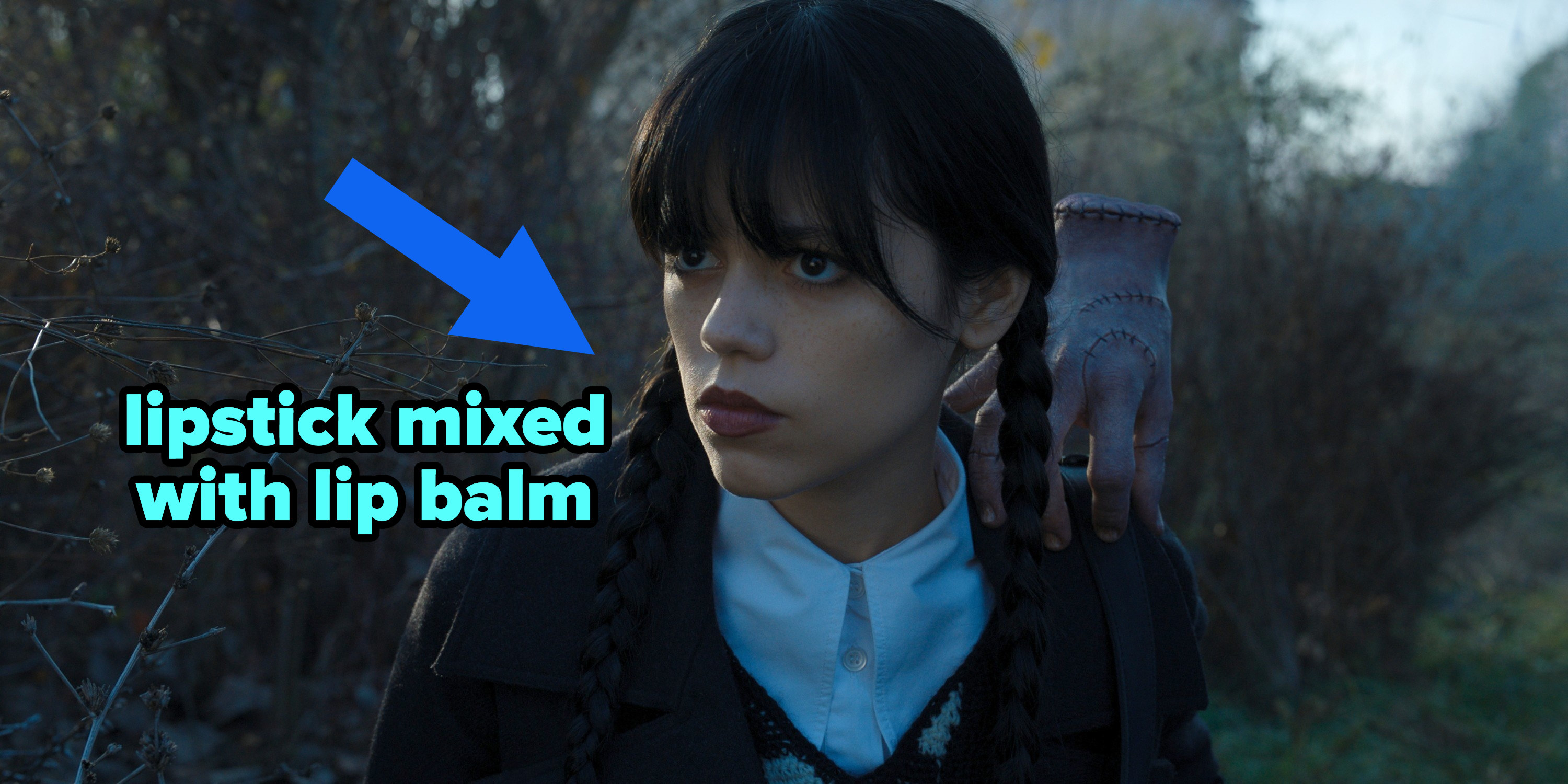 "So I wanted to get that kind of fresh, soft goth look. After a lot of time playing around with a lot of colors — almost a week — I think we were trying 10 to 15 different colors on her. We finally settled on MAC's Nightmoth Lip Pencil," Tara said.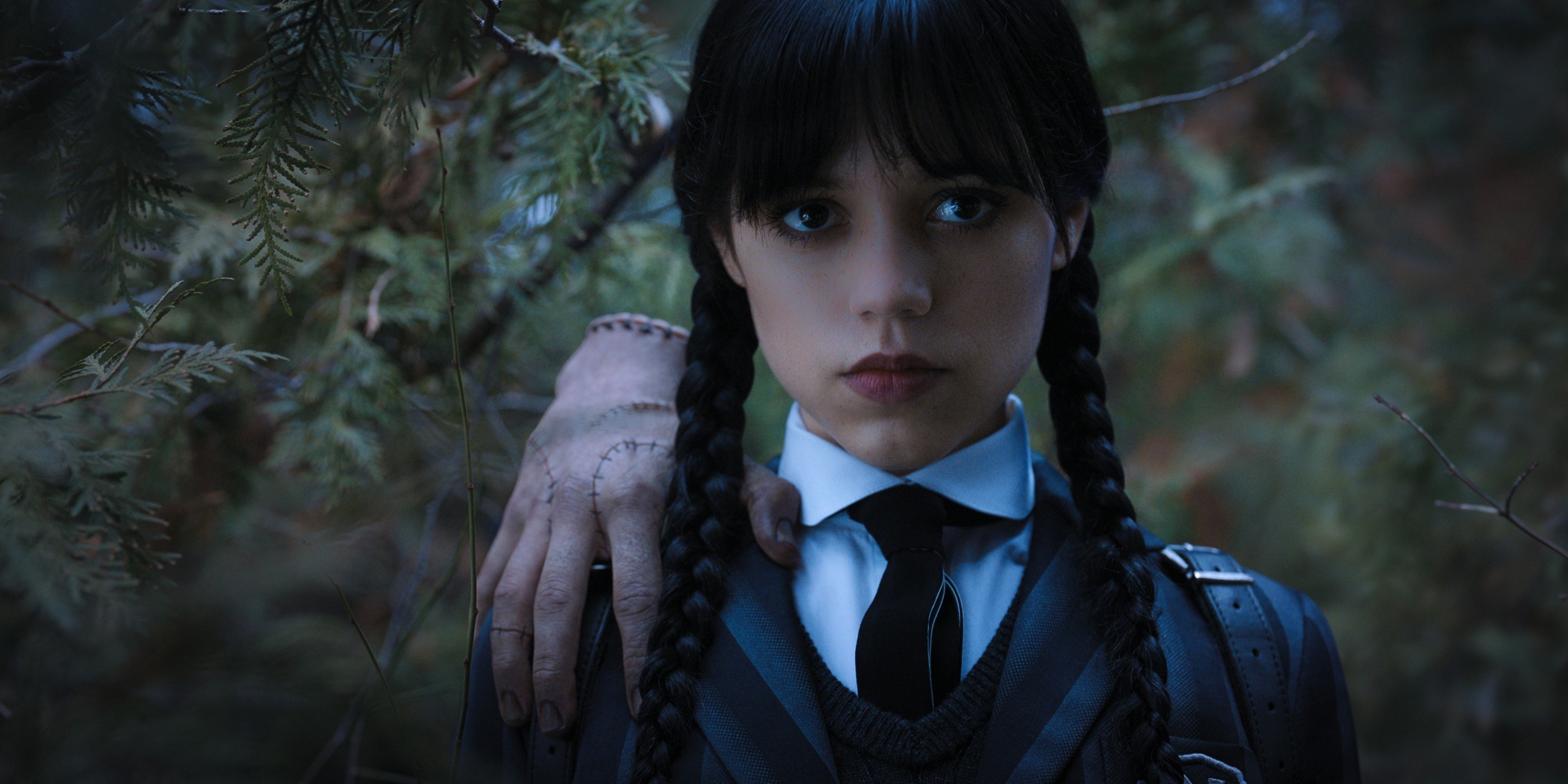 3.
A combination of two different foundations a few shades lighter than Jenna Ortega's skin tone were used to make her skin look washed out.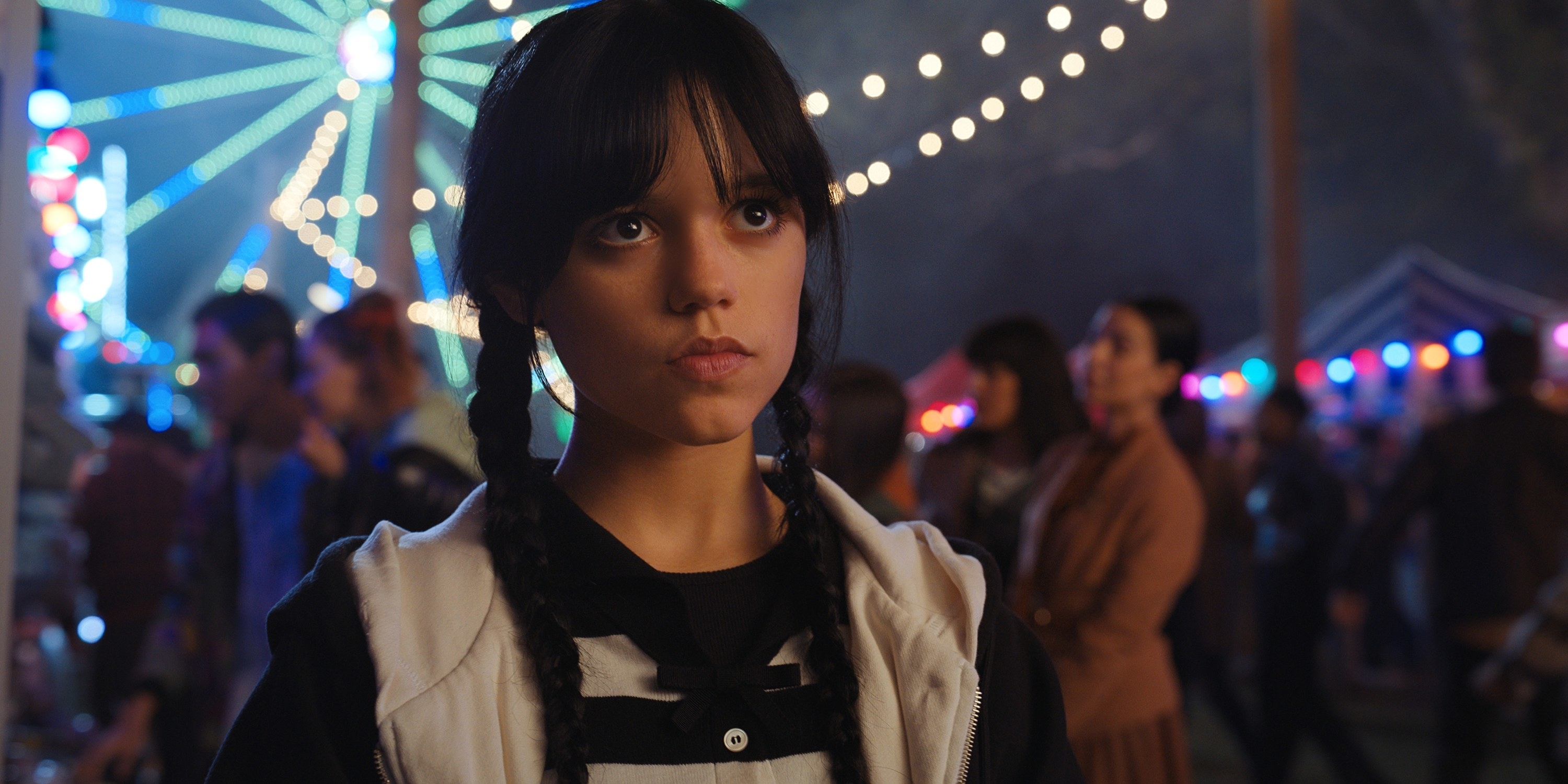 "We just went one or two shades lighter [with the foundation]. We didn't want to put thick white goth makeup on her. We also used a little bit of Armani foundation sometimes. It was very, very light coverage. I wanted her own skin color to come through and it was more about the lips and the eyes that we really focused on," Tara said.
4.
To give Wednesday's face a sharp, sculpted look, only specific areas of her face were contoured.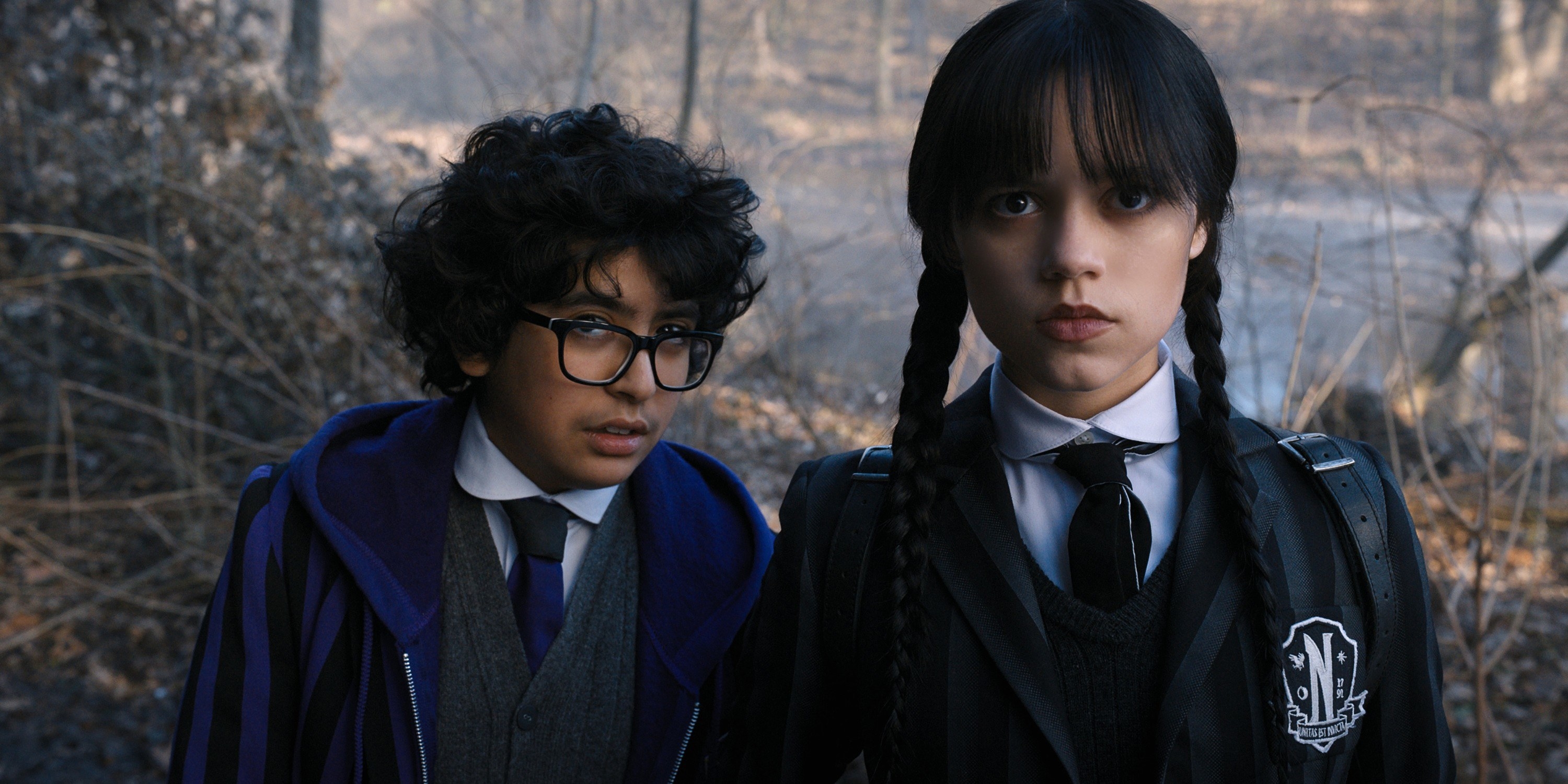 5.
Tara purposely didn't conceal any under-eye darkness Jenna naturally had.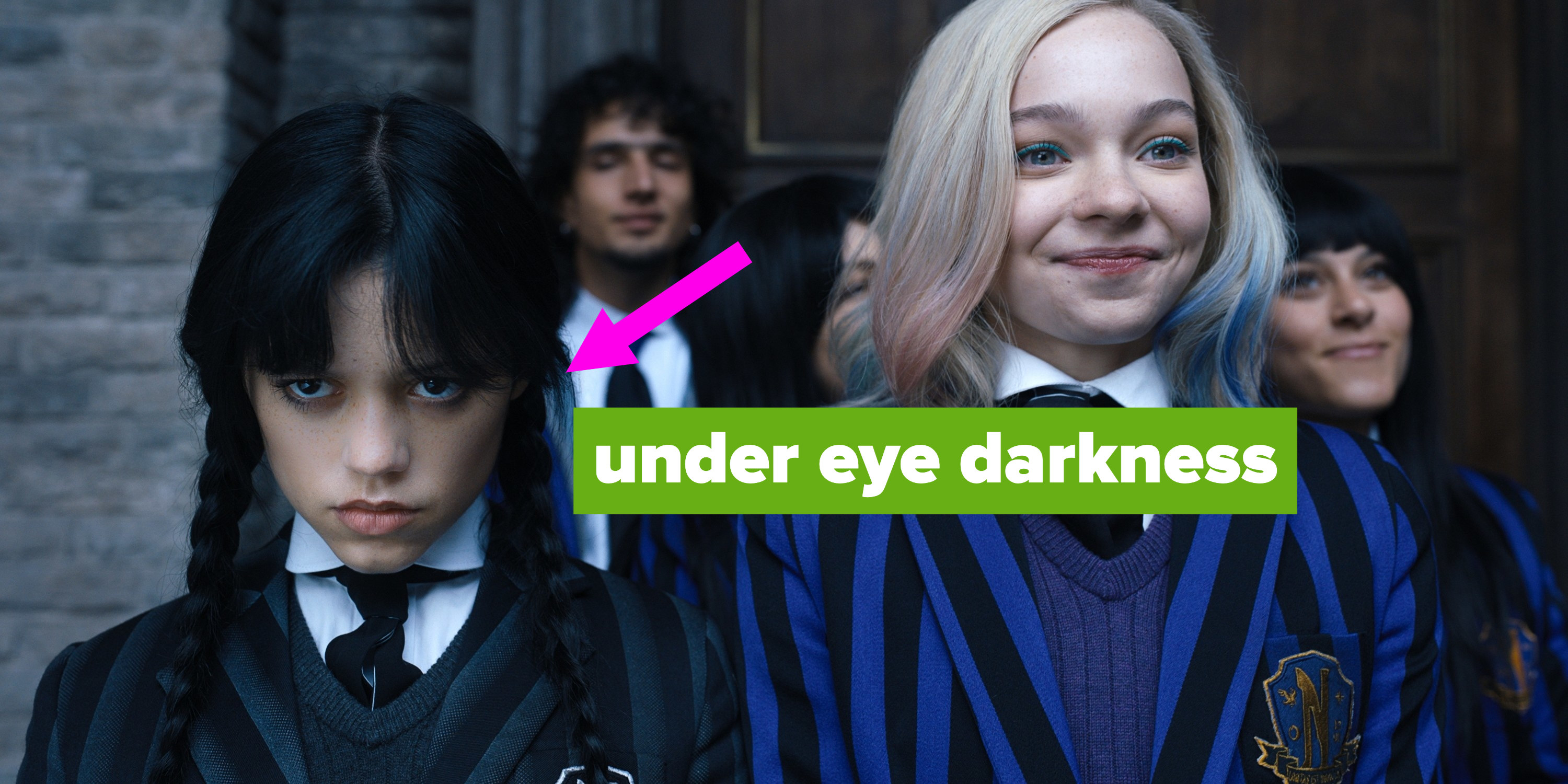 6.
A lot of purple and maroon colors were used on Morticia's eyes to give her a "glossy goth" look.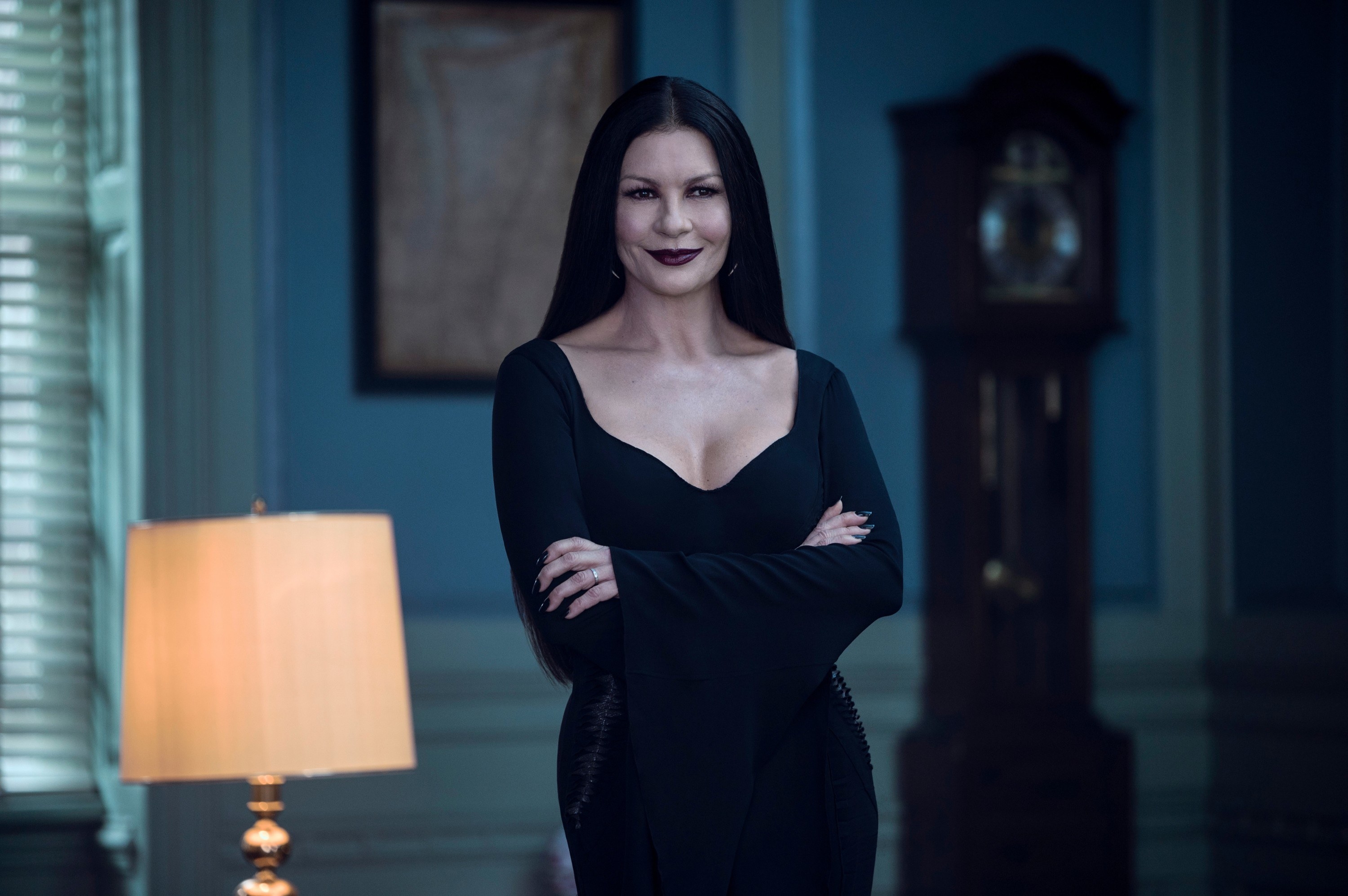 7.
For this series, Tara and her team swapped Morticia's usual red lip color for a more plum shade.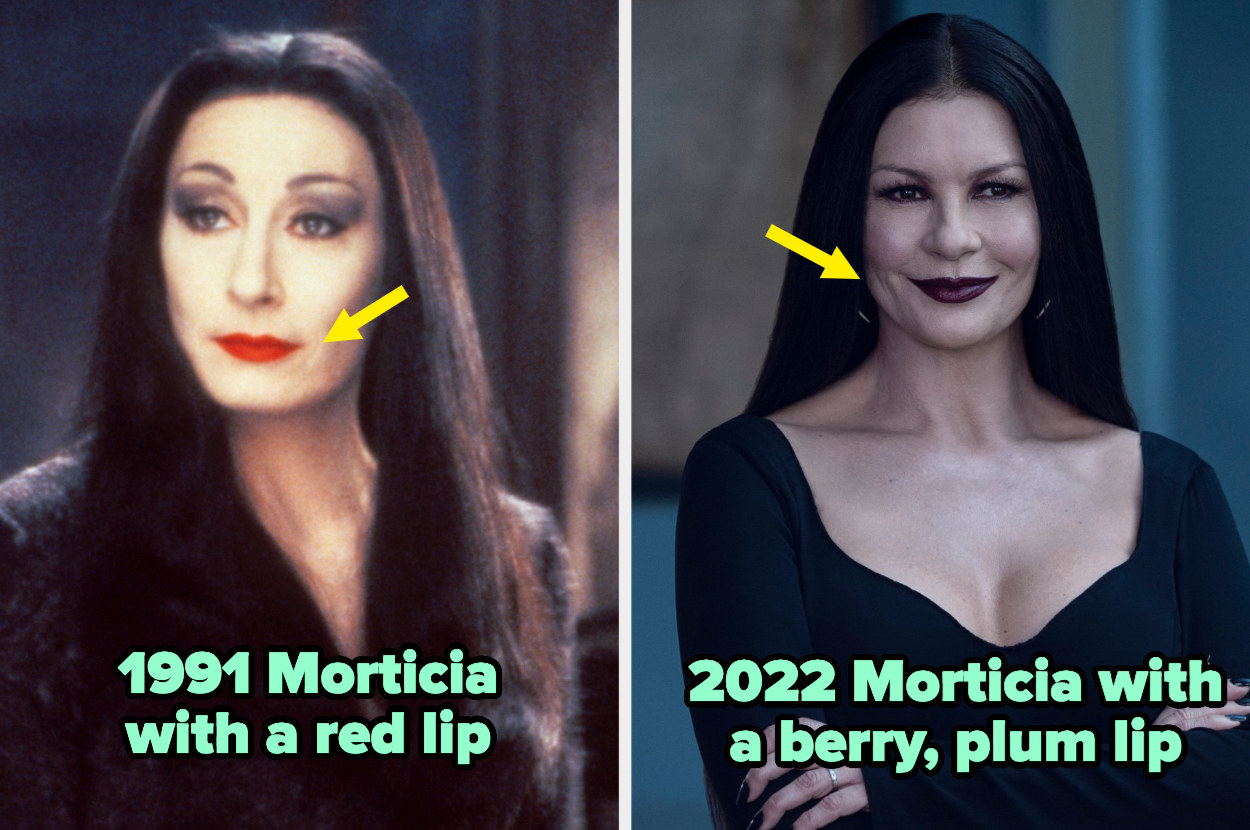 8.
Transforming Catherine Zeta-Jones into Morticia took Tara and her team the longest out of all the characters.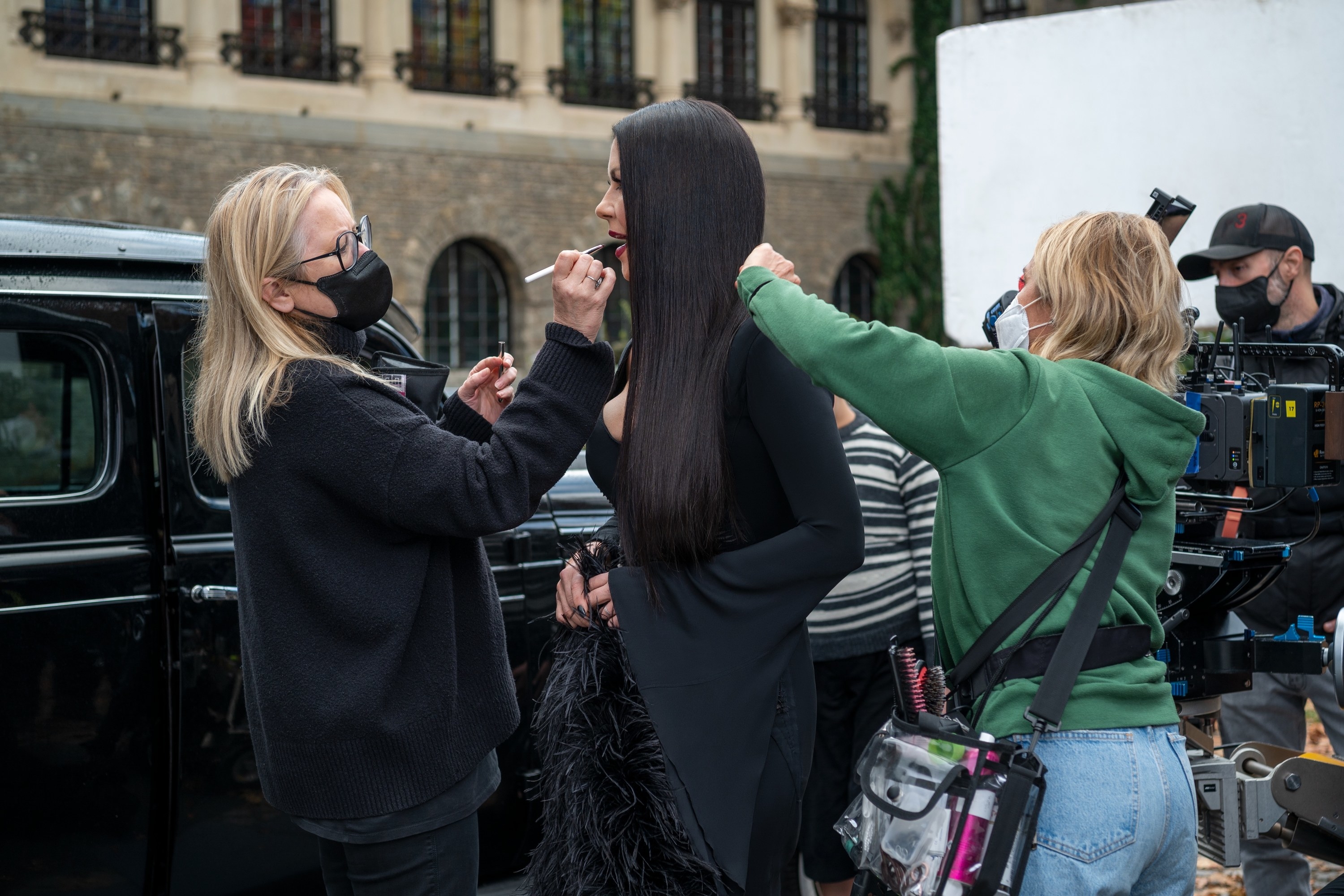 9.
Catherine used some of her own hair extensions to achieve Morticia's signature long black hair.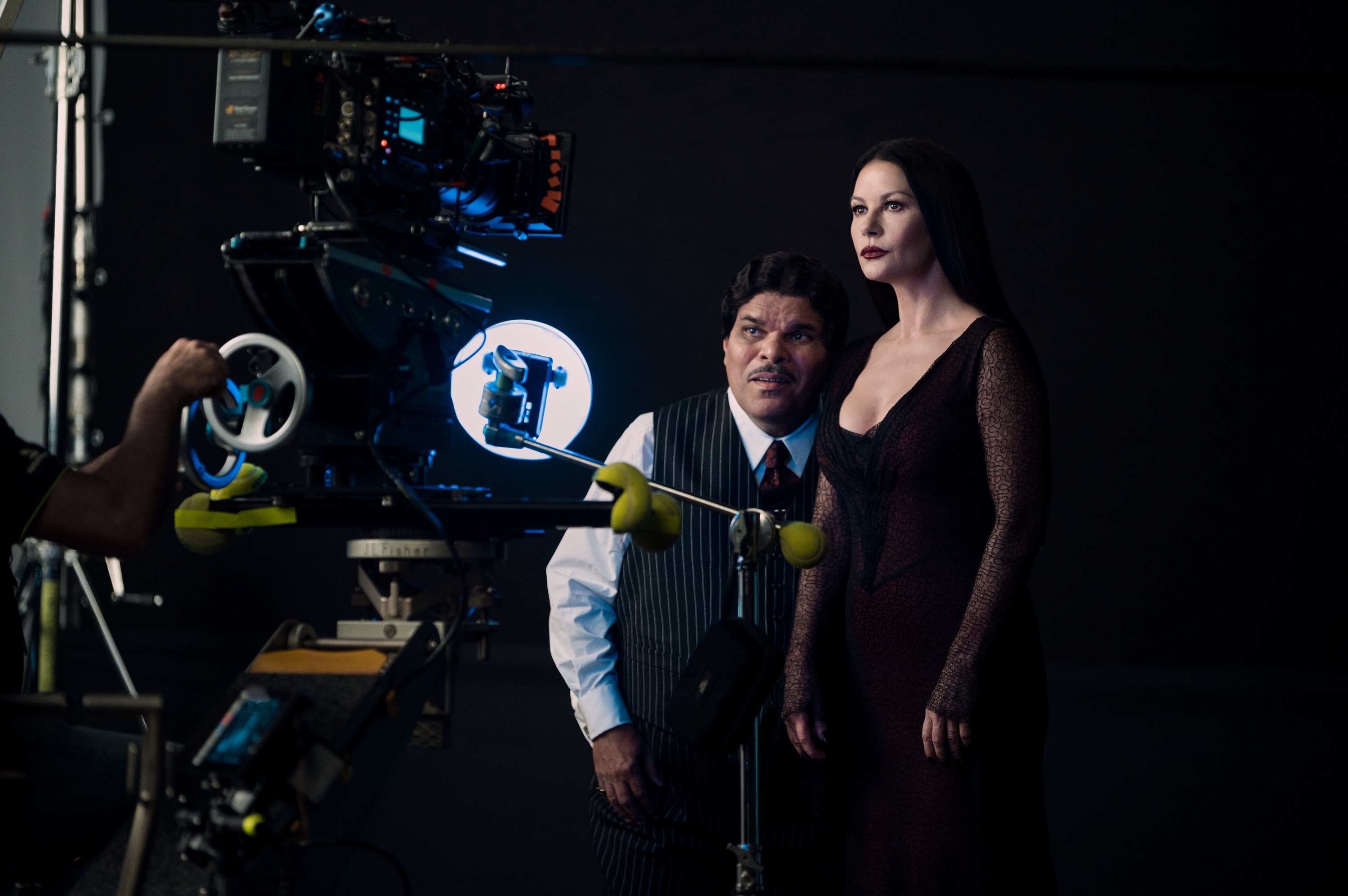 "We worked together to create this [modern] Morticia. So Catherine would come in and it was two of us — me and another woman, Margo [Stefan, the show's hair stylist] — and we would start the process with the hair. That would take easily another hour. So I would say Catherine was in the chair most mornings for about two and a half hours."
10.
For the blood rain shower scene in Episode 4, several backup wigs were used for some of the characters, since the blood easily stained.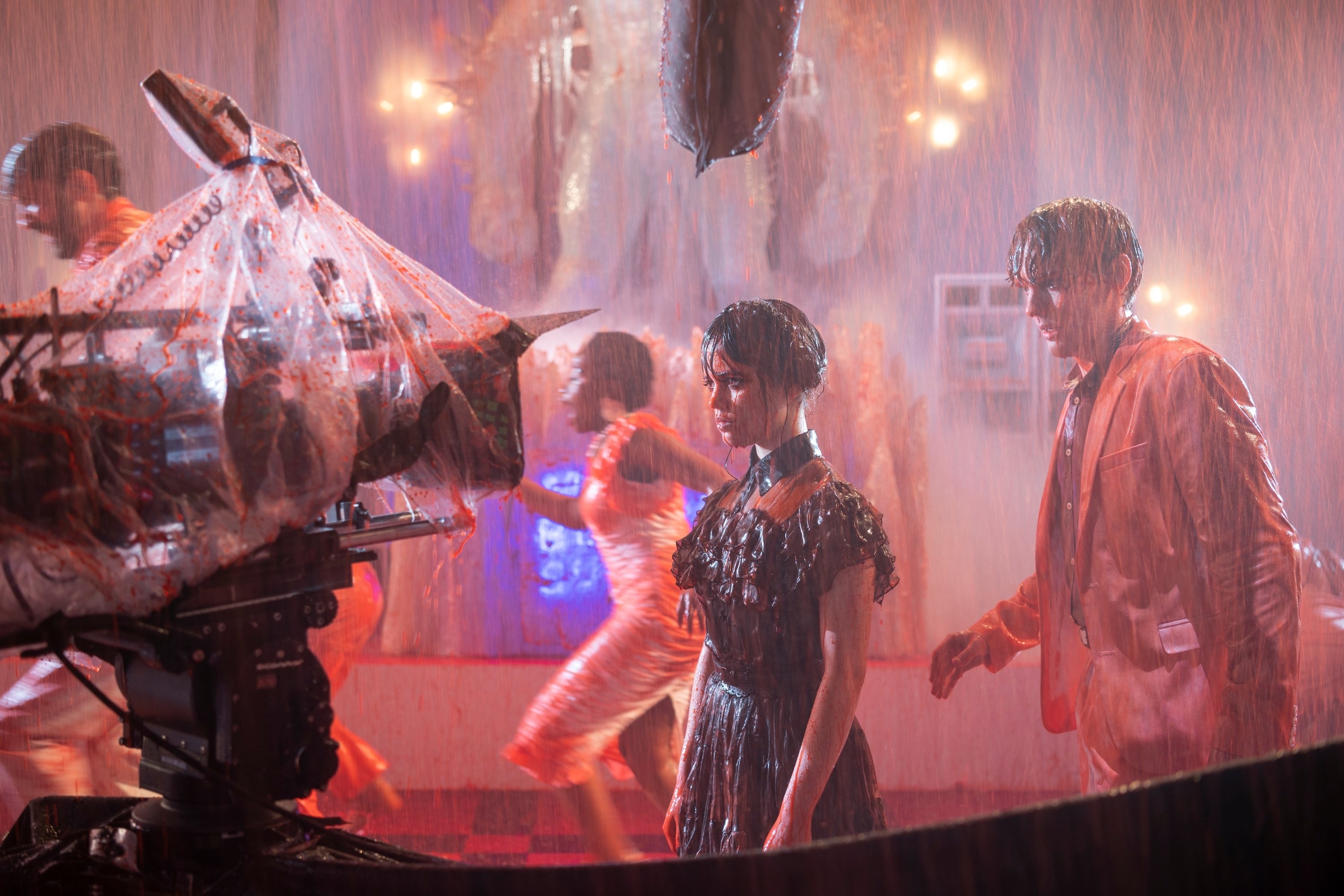 "But of course, we didn't do one take — we did a lot of takes. And so we had backup wigs for Enid and the pink wig — we had three or four different backup wigs for [Larisa] Weems. So we used various duplicates, which were just synthetic platinum blonde wigs, so if it got the blood on them, that was okay because we'd rake it off and then put another one on," Tara said.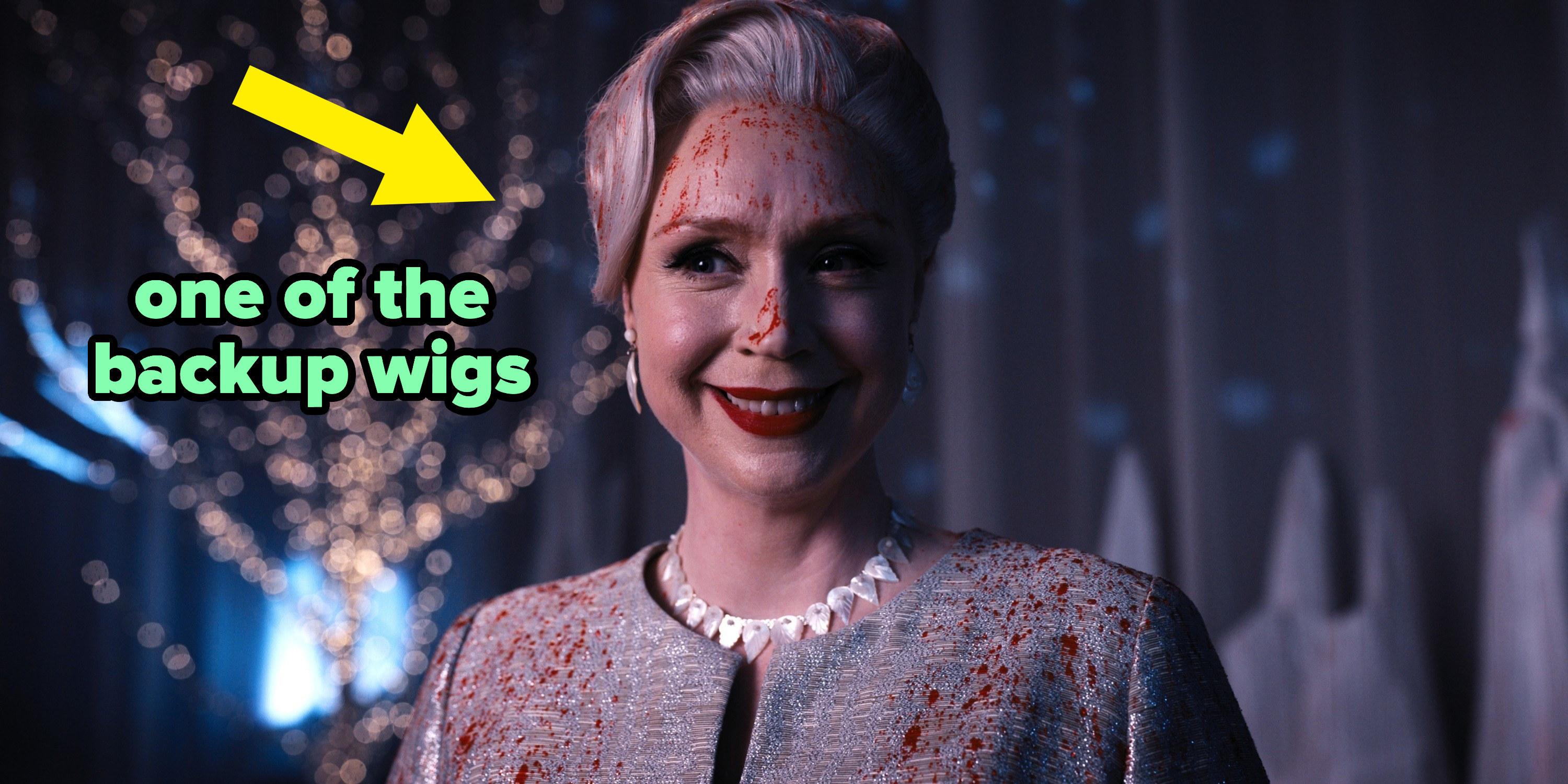 Did you watch Wednesday yet? If so, tell me your thoughts on it in the comments below!