The highly anticipated Marilyn Monroe biopic Blonde is now officially on Netflix. Whether you've seen the movie or just its trailer, there's no denying that the resemblance between the Hollywood legend and actress Ana de Armas — who plays her in the film — is striking.
The film's hair department head Jaime Leigh McIntosh and makeup department head Tina Roesler Kerwin are the ones responsible for transforming Ana into Marilyn. Everything from perfecting the signature blonde wigs to re-creating Marilyn's brows and red pout on Ana was done by this talented duo.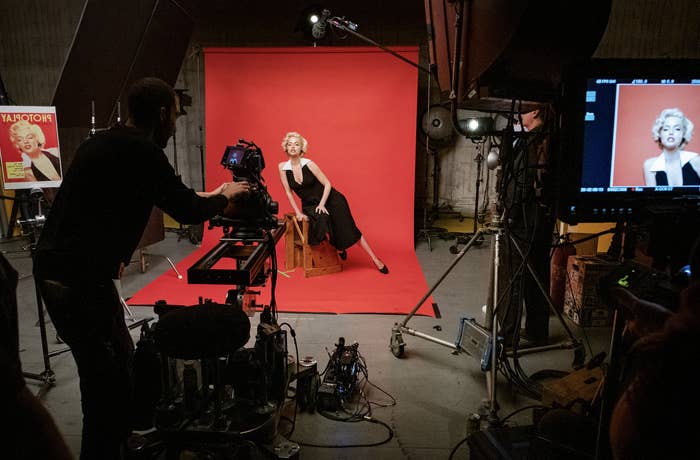 We spoke to Jaime Leigh and Tina about all things Blonde and behind-the-scenes beauty — including how they hid Ana's dark hair under the wigs without using bald caps, what specific foundation was used on set, the challenges they faced, and more.
1.
Both Jaime Leigh and Tina used a variety of Marilyn Monroe references to really study her hair and makeup once they were signed on to work on the film.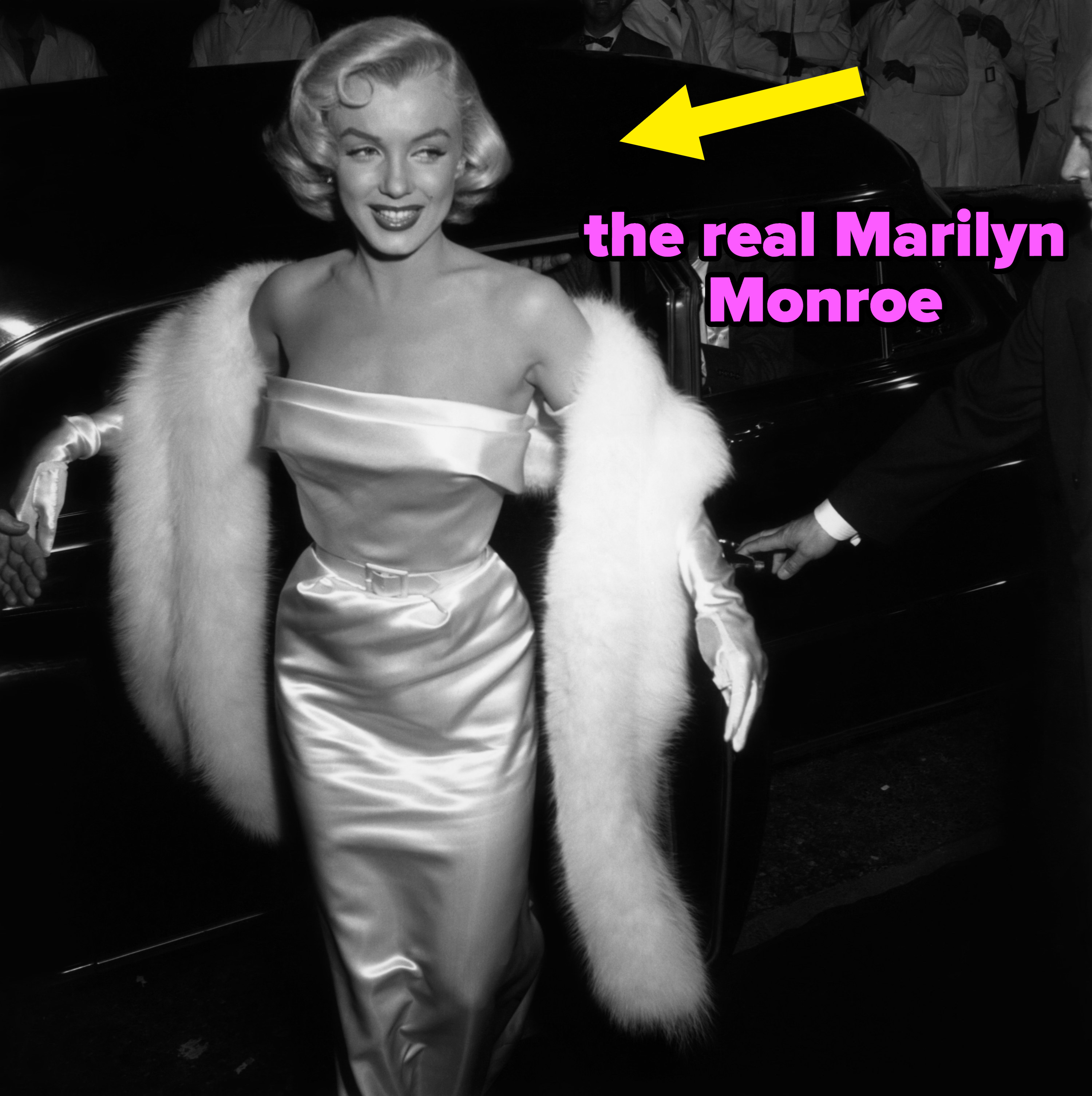 2.
Ana's skin is more on the sensitive side, so Tina had to test out every product before creating a skin prep regimen for her — and both the application and removal processes were time-consuming.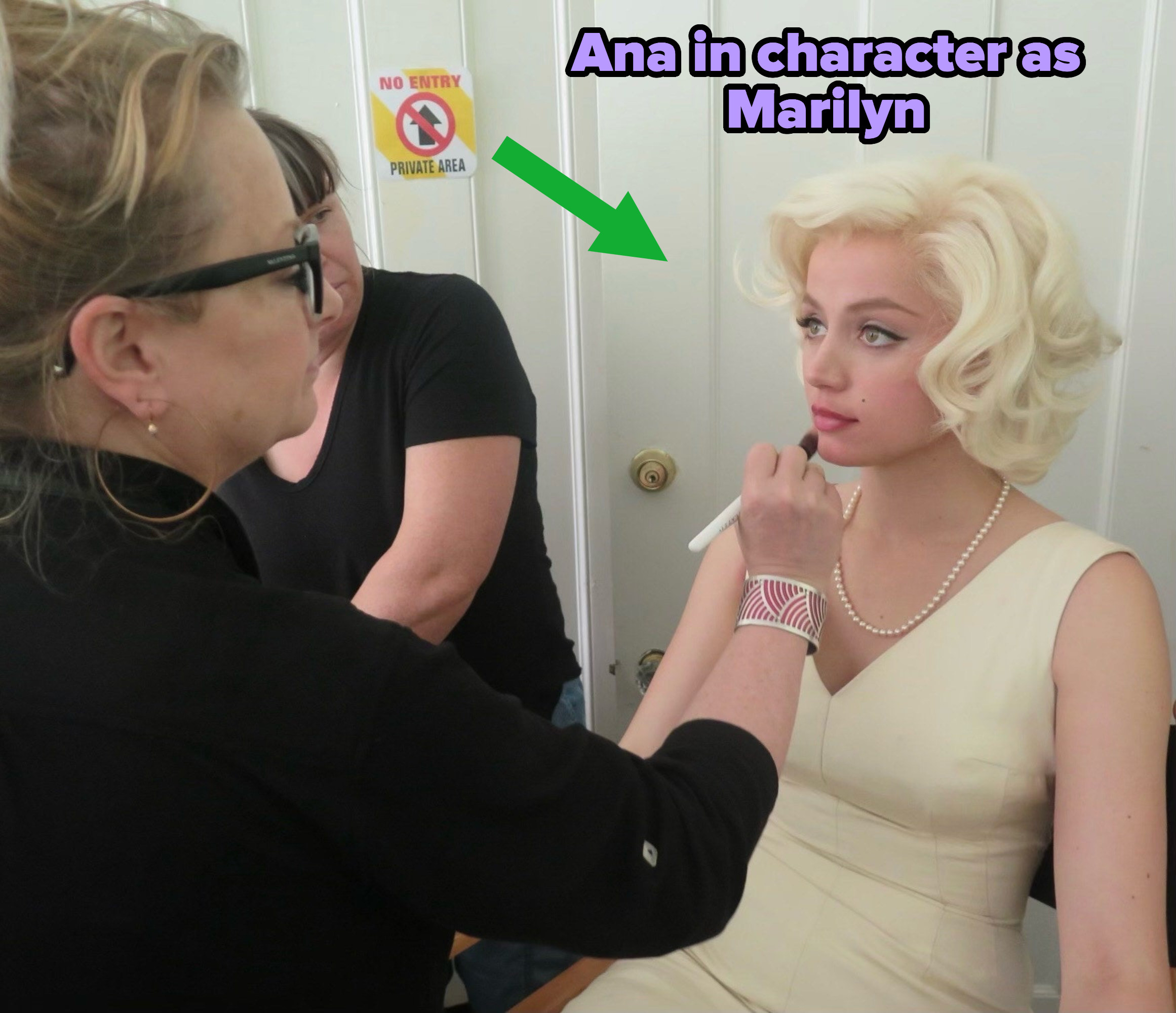 Tina went on to explain: "At the end of the [filming] day, it was another 30- or 40-minute process just to undo and get all this stuff off her face and out of her hair." Tina emphasized that it had to be done extremely carefully — and with specifically selected products — so that it wouldn't irritate Ana's skin and cause a problem for the next day.
3.
To avoid using a bald cap, Tina and Jaime Leigh used a combination of a wig cap and prosthetics on Ana so it would be more comfortable while filming all day.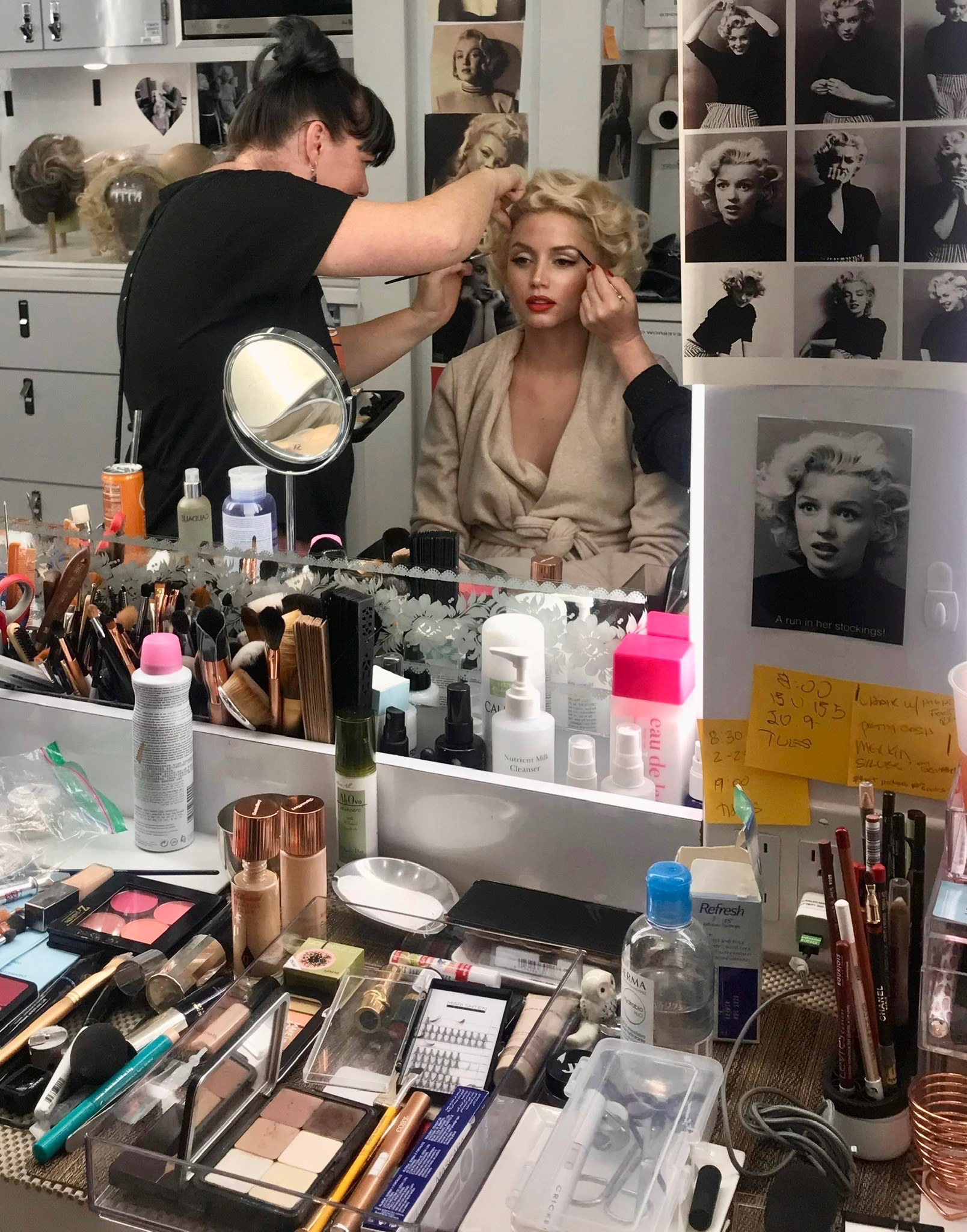 "Jaime Leigh would prep her hair by pulling it back and putting on a wig cap and do her process. Then I would put on these prosthetic pieces that would basically create a bald cap," Tina said.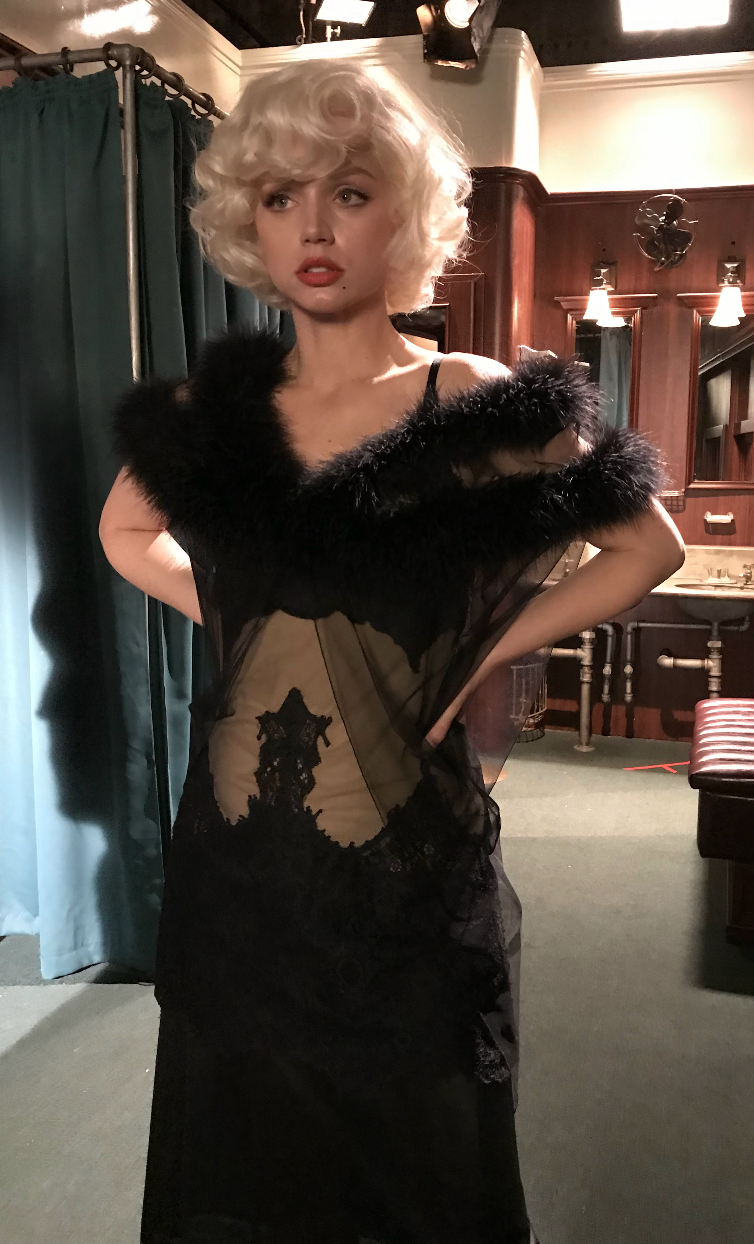 "It would basically create a three-quarters bald cap. It's more comfortable because it's more breathable. But it's also more durable because we will be changing the wigs multiple times on some days," Tina explained.
"It's silicone so it's closer to actual skin. The feel, texture, and look of it are a little bit more translucent compared to what a normal bald cap is made out of," Jaime Leigh added.

4.
Jaime Leigh had to hand paint some of Ana's brown hair in case any of it stuck out of the handmade cap she and Tina created.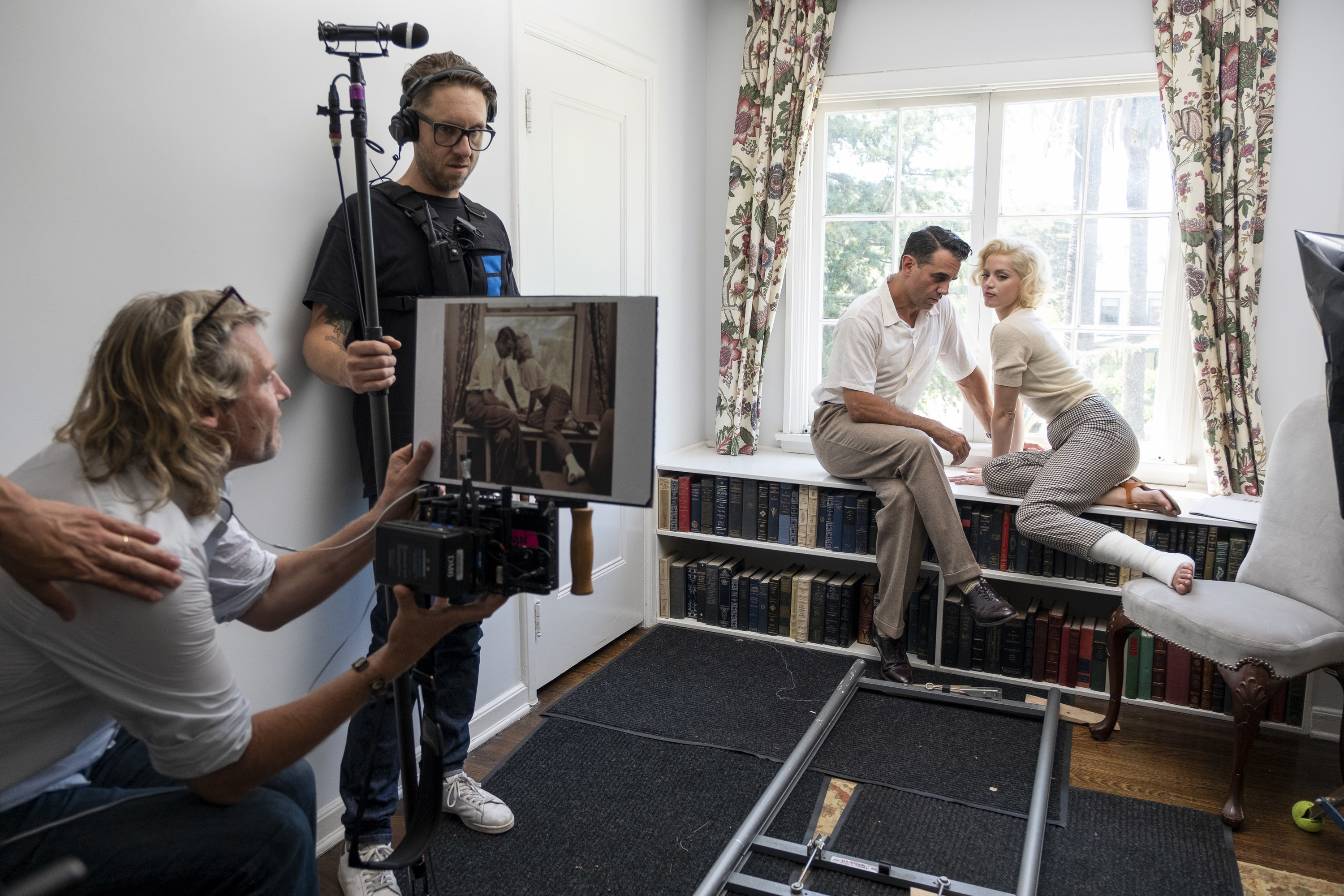 5.
It took a full 2 to 2.5 hours in the hair and makeup chair to transform Ana into Marilyn.
6.
Tina used specific makeup techniques on Ana's lips and lashes to make her look more like Marilyn.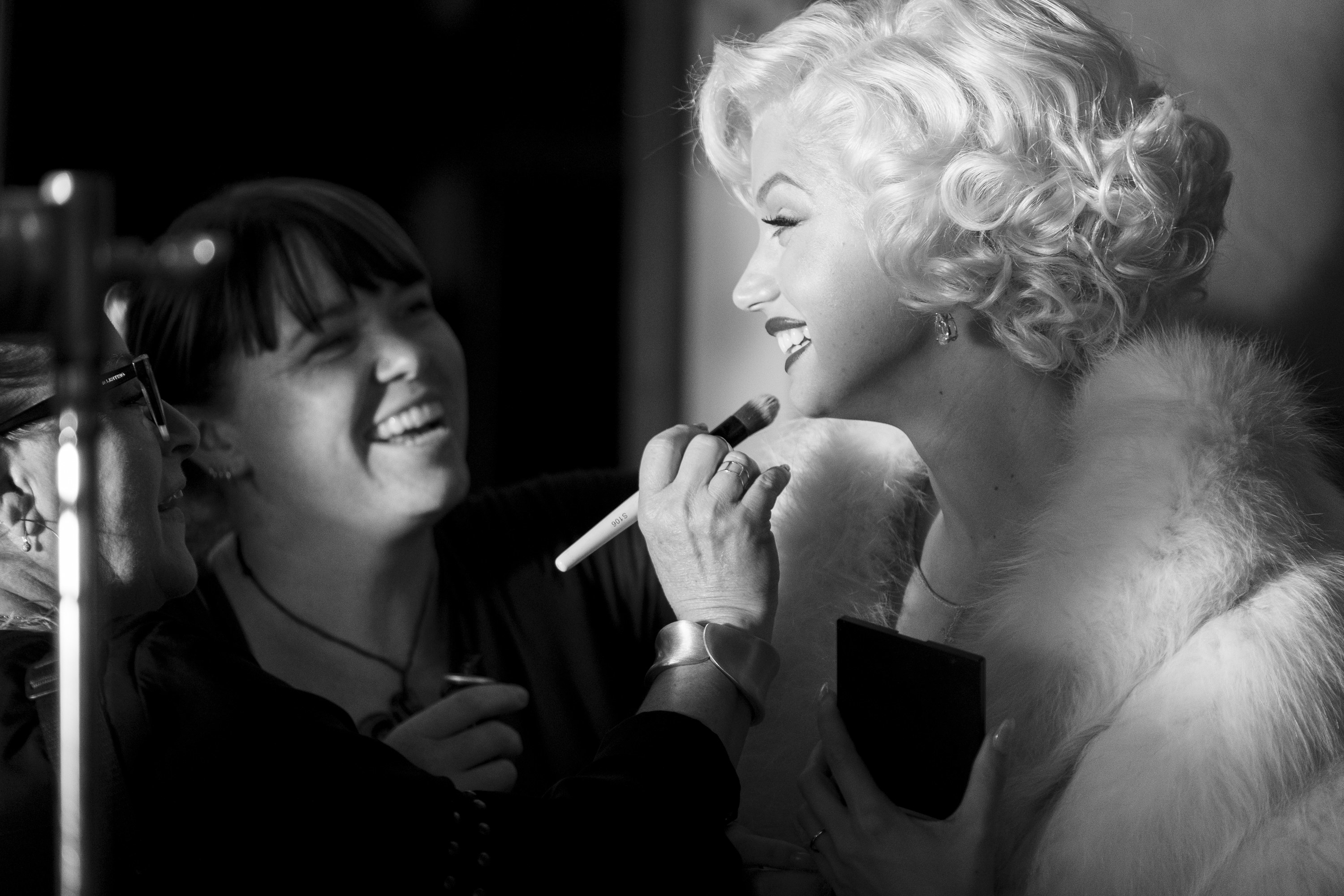 "And the lashes — there were enough lashes on Ana's eyes to sort of weigh them in a certain way that created the illusion of the more 'sleepy eye' that Marilyn had," Tina said.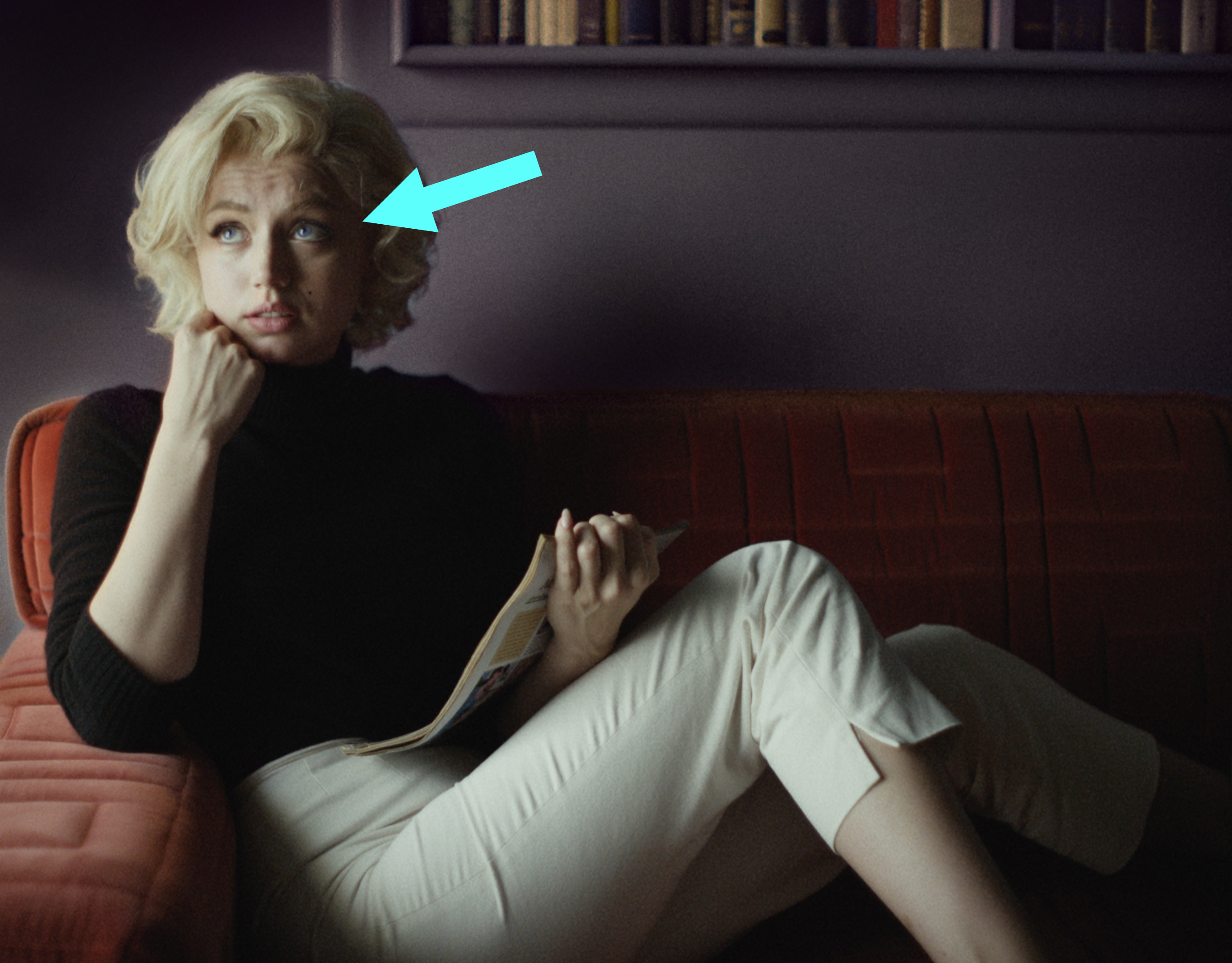 7.
Minimizing Ana's natural brows to look more like Marilyn's was a challenge.
8.
A specific foundation was used to mimic a beauty technique Marilyn used to reflect light off her face.
"Marilyn Monroe is known for having put Vaseline on her face — and that gave her sort of this reflective quality. That's not something I would do on Ana every day, but this [foundation] was the perfect amount of reflective quality for that. It just bounced back light so nicely."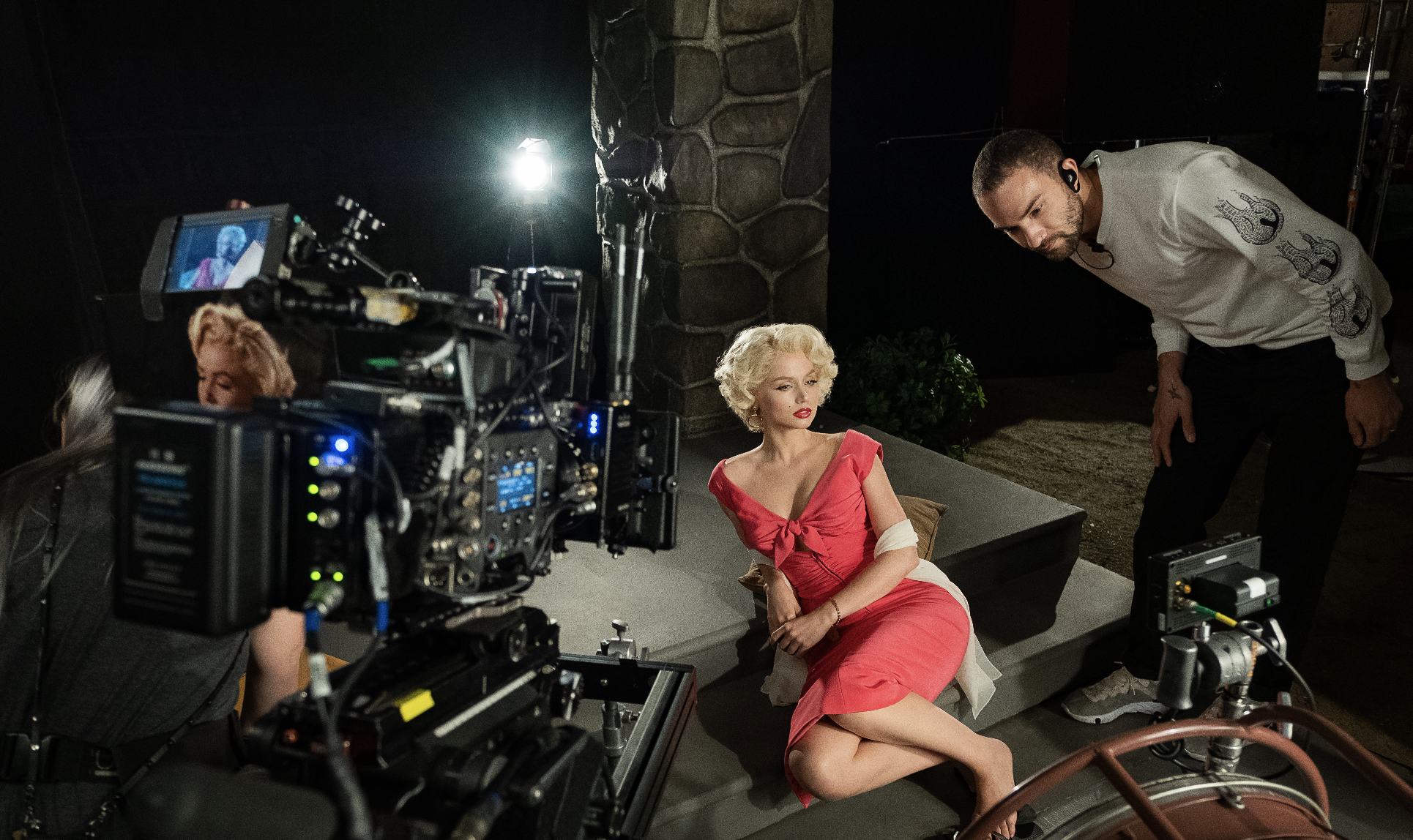 9.
Ana wore five wigs throughout the film — and it was a very involved process to make some of them.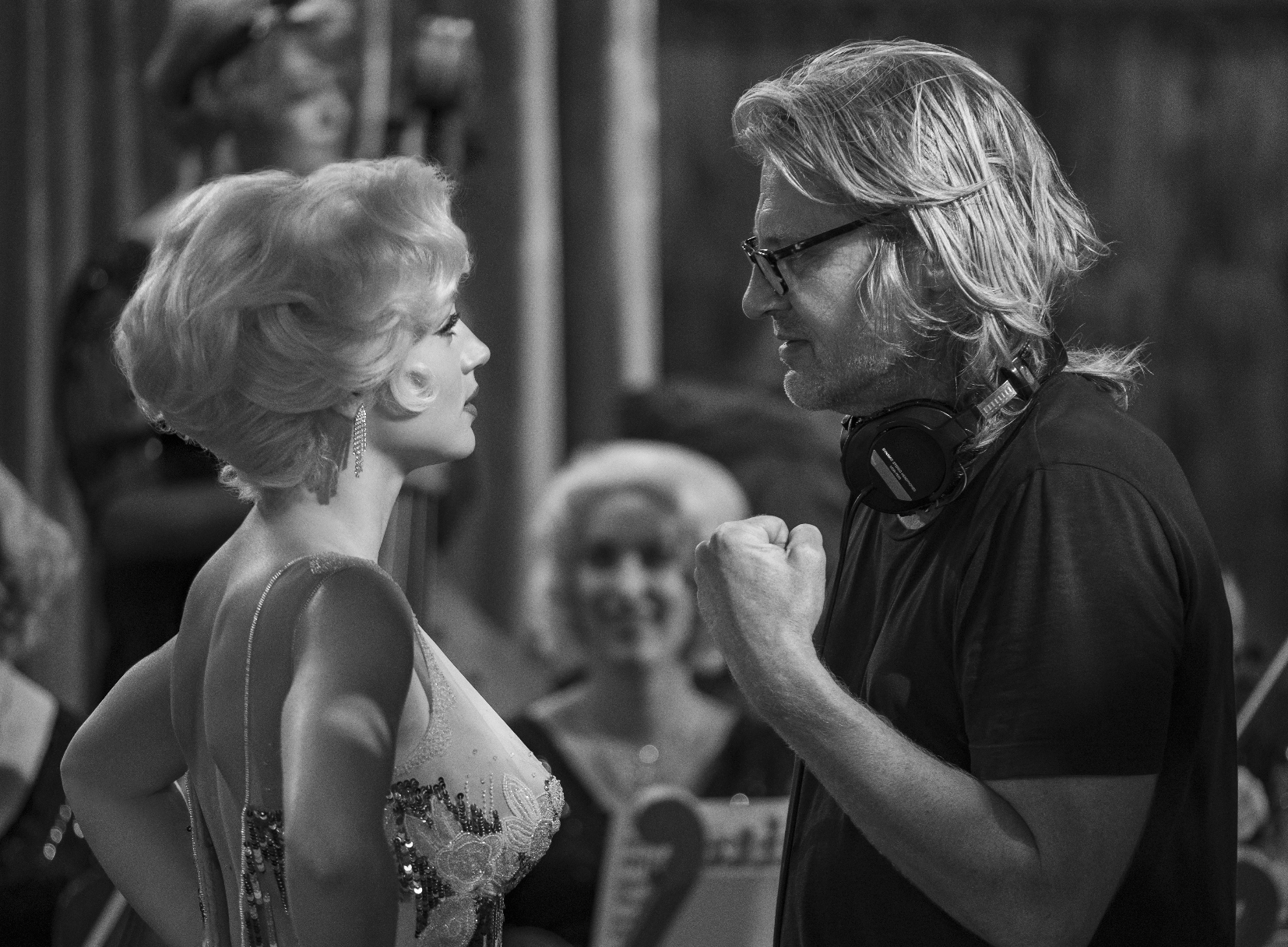 10.
Every detail about Marilyn's hair — from her hairline to the baby hairs around her face — was included in the wigs.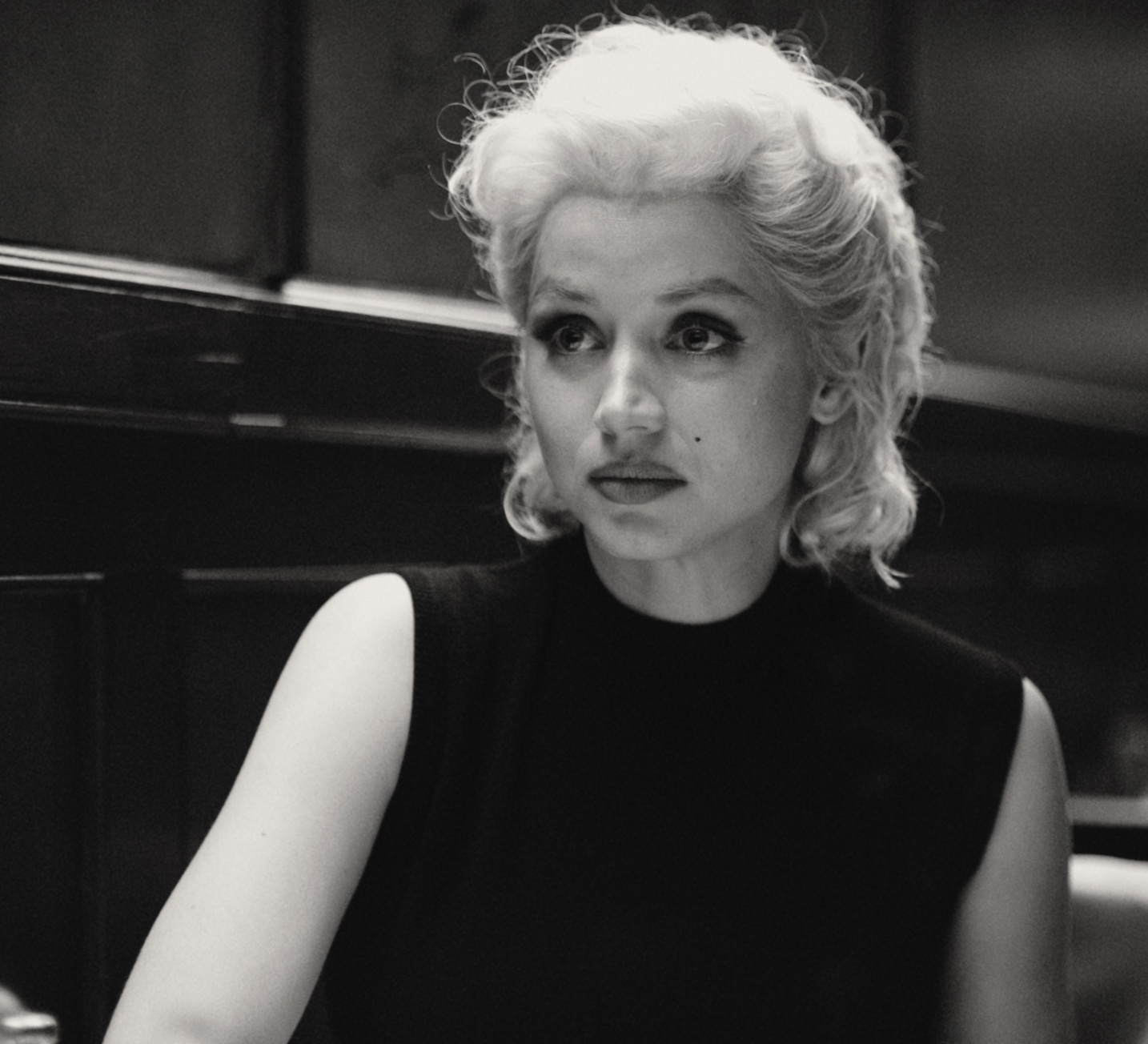 11.
Marilyn had a lot of hair, but since it wasn't very long, the wigs made for Ana were lightweight.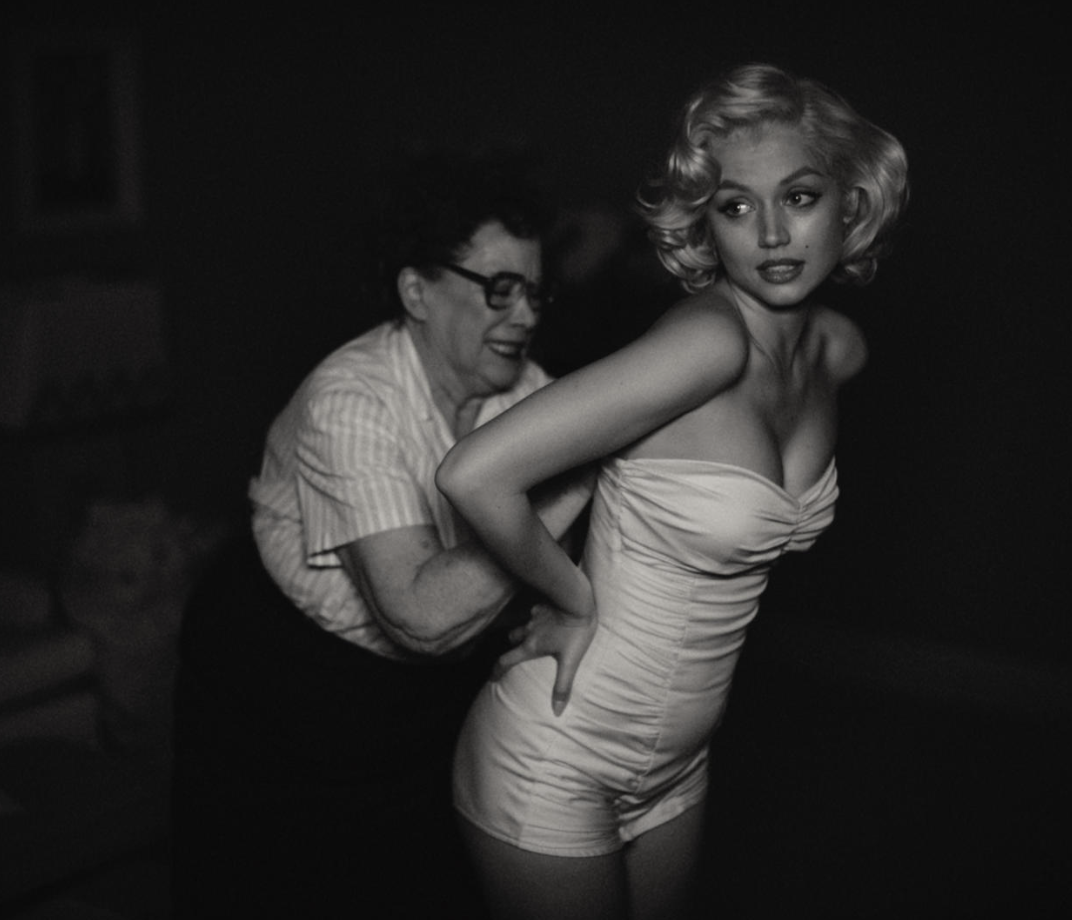 12.
Jaime Leigh used specific products on the wigs to give them movement and shine.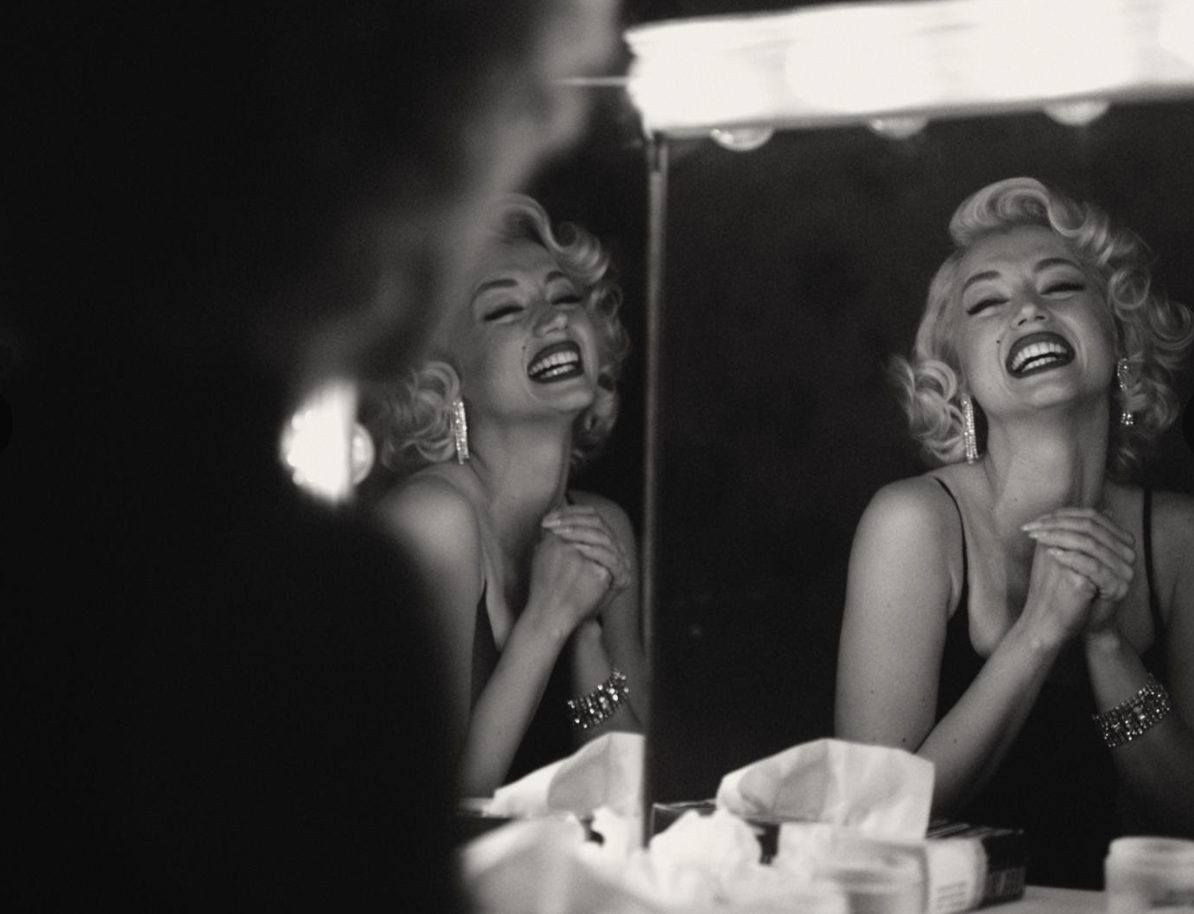 "I want [the wigs] to be able to move, see movement, and be touchable. I don't want to use too much product in it. I'm a big fan of TRES TWO Extra Hold hairspray and René Furterer Shine Mist for added glossiness," Jaime Leigh said.
"You don't get the natural oils from the scalp, so they can get a little dull sometimes, so just a really light shine mist can kind of bring it back to life."

What are your thoughts on Blonde? Share them with me in the comments below!