As most of you know, Season 2 of Bridgerton premiered last month. If you're a fan, you're already aware that it's full of steamy love scenes, quirky characters, and plenty of juicy scandals. And one of the very best parts of the show, in my opinion, is the stunning time period makeup and hair looks.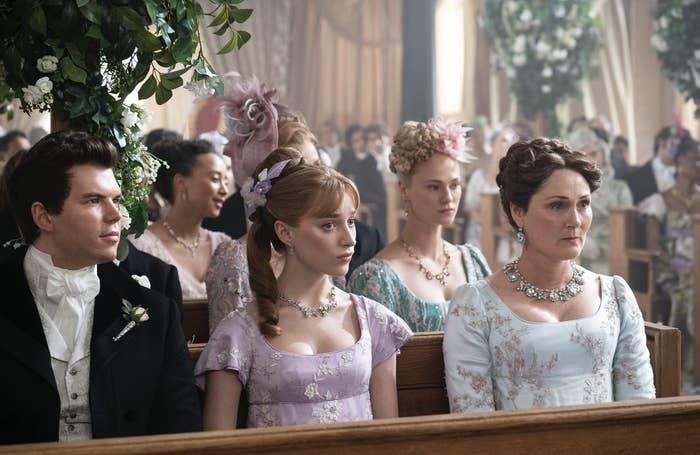 Erika Ökvist is the hair and makeup designer for Season 2 of Bridgerton. Everything from Queen Charlotte's elaborate wigs to Penelope Featherington's pouty lip to Kate Sharma's bronzed lids are all thanks to Erika and her talented team.
We spoke to Erika about all things Bridgerton and behind-the-scenes beauty — including how she preps each actor's skin before makeup application, her favorite looks so far, how long it takes for the show's wigs to be made (hint: it takes way longer than you'd expect), and more.
1.
Erika wanted all of the show's makeup looks to enhance each actor's natural beauty.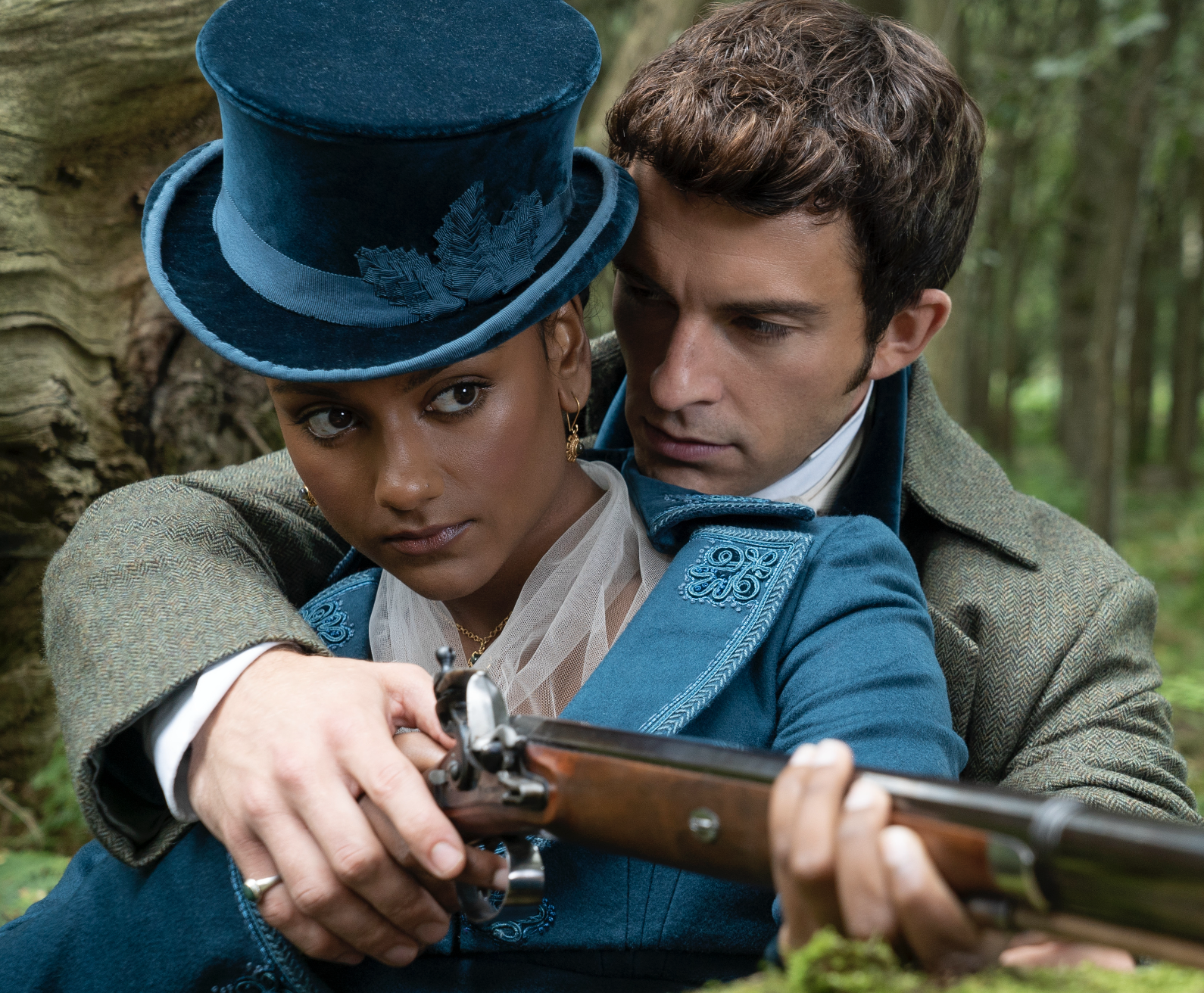 2.
The wedding scene in Season 2 created a few specific makeup challenges for Erika and her team.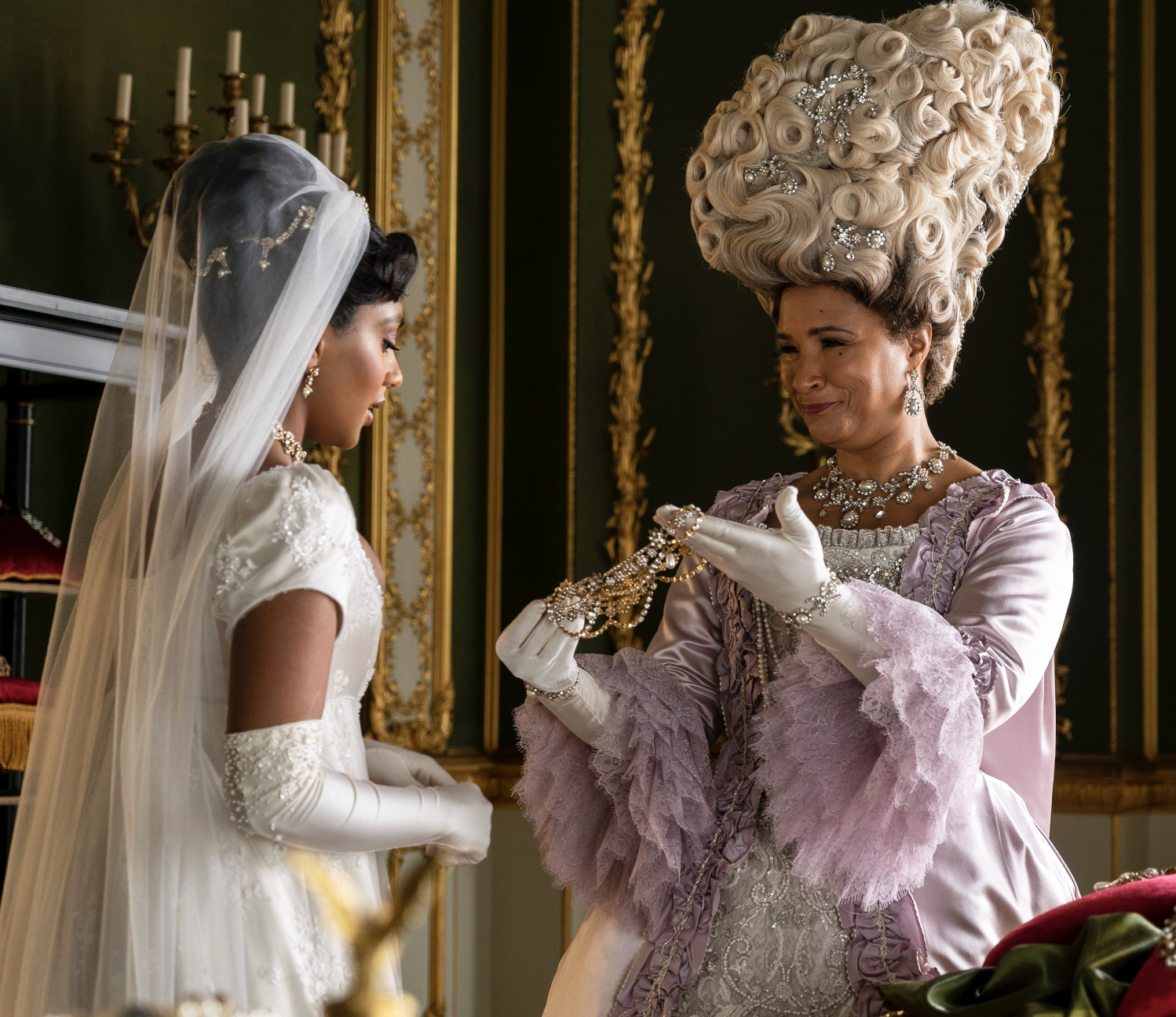 "Because of that, everybody's makeup looked washed out, so we had to then go in and layer on more of the makeup. That's why it's so great to apply light layers and go with pigments and color schemes that you know you can take away or add on — because the camera needs to see it and it needs to read the same," Erika said.
3.
Creating the makeup looks in Season 2 was a very collaborative process.
4.
Both the characters' costumes and personalities influenced the makeup looks as well.
5.
Erika's makeup application techniques varied depending on the actors' skin type.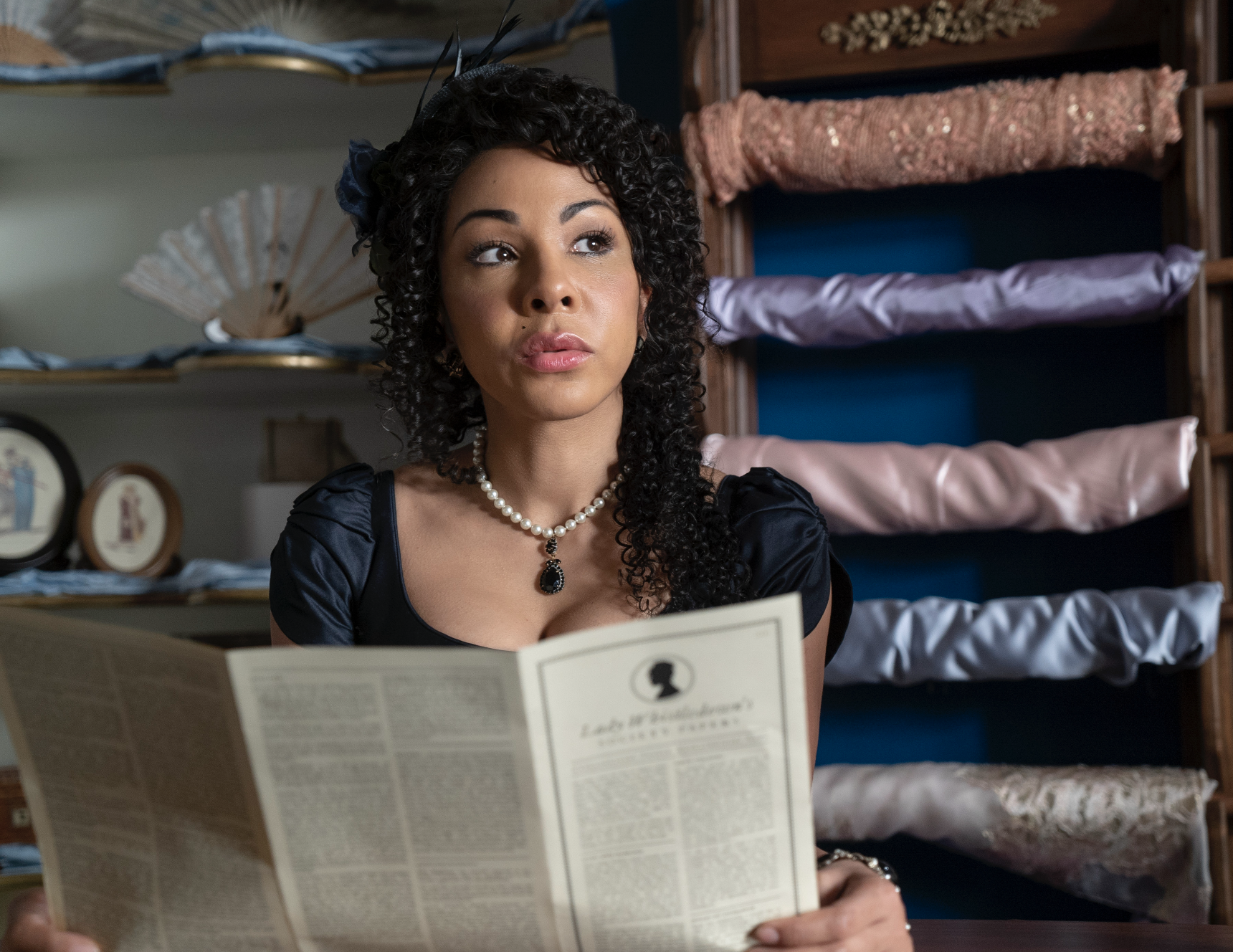 6.
Erika tried her best not to put too much pressure on herself to compete with the makeup looks in Season 1.
7.
Of all of the looks created for Season 2, Erika's absolute favorite was the Queen's heart-shaped wig.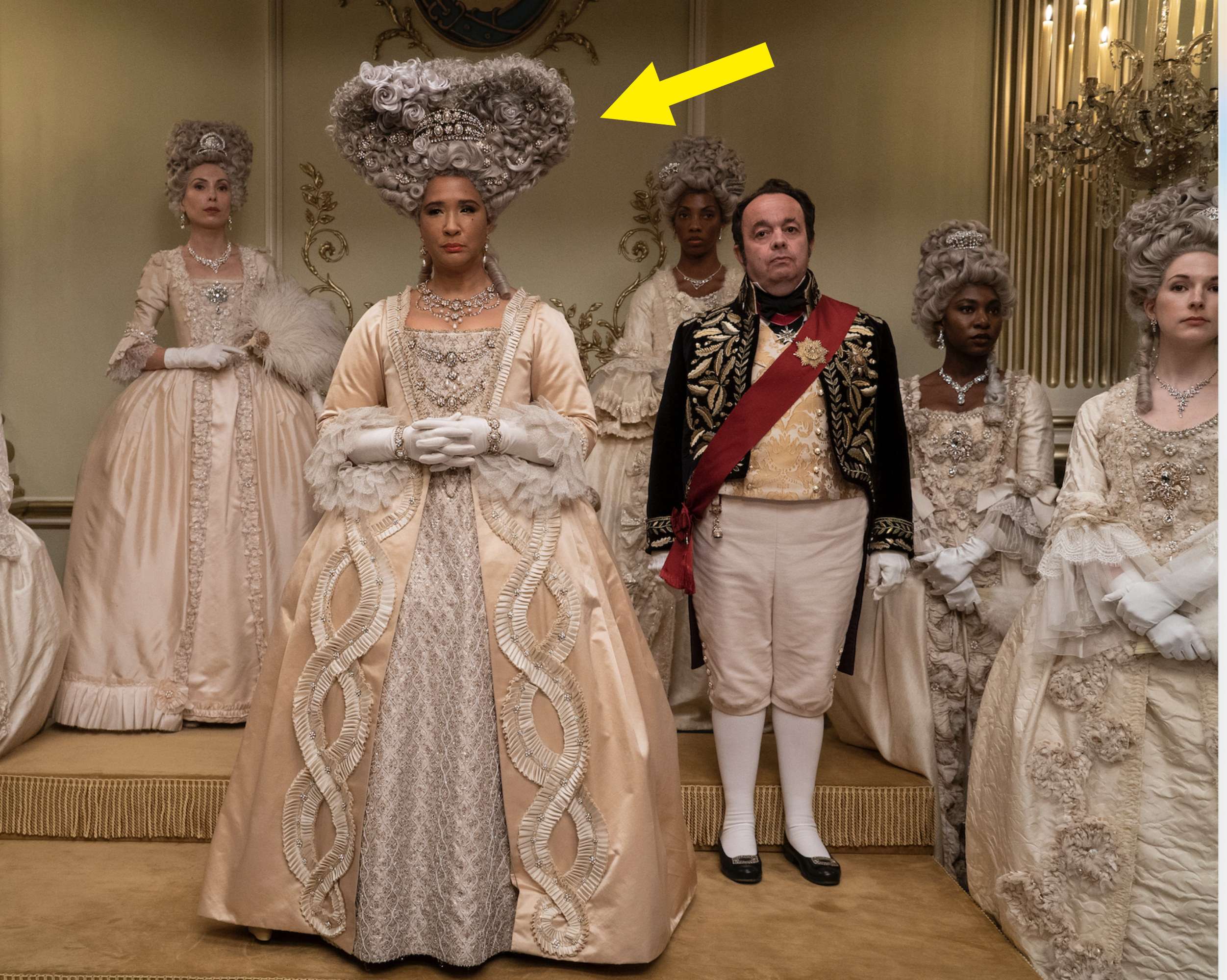 8.
Anytime Erika saw a final beauty look on camera, she was quick to critique her work.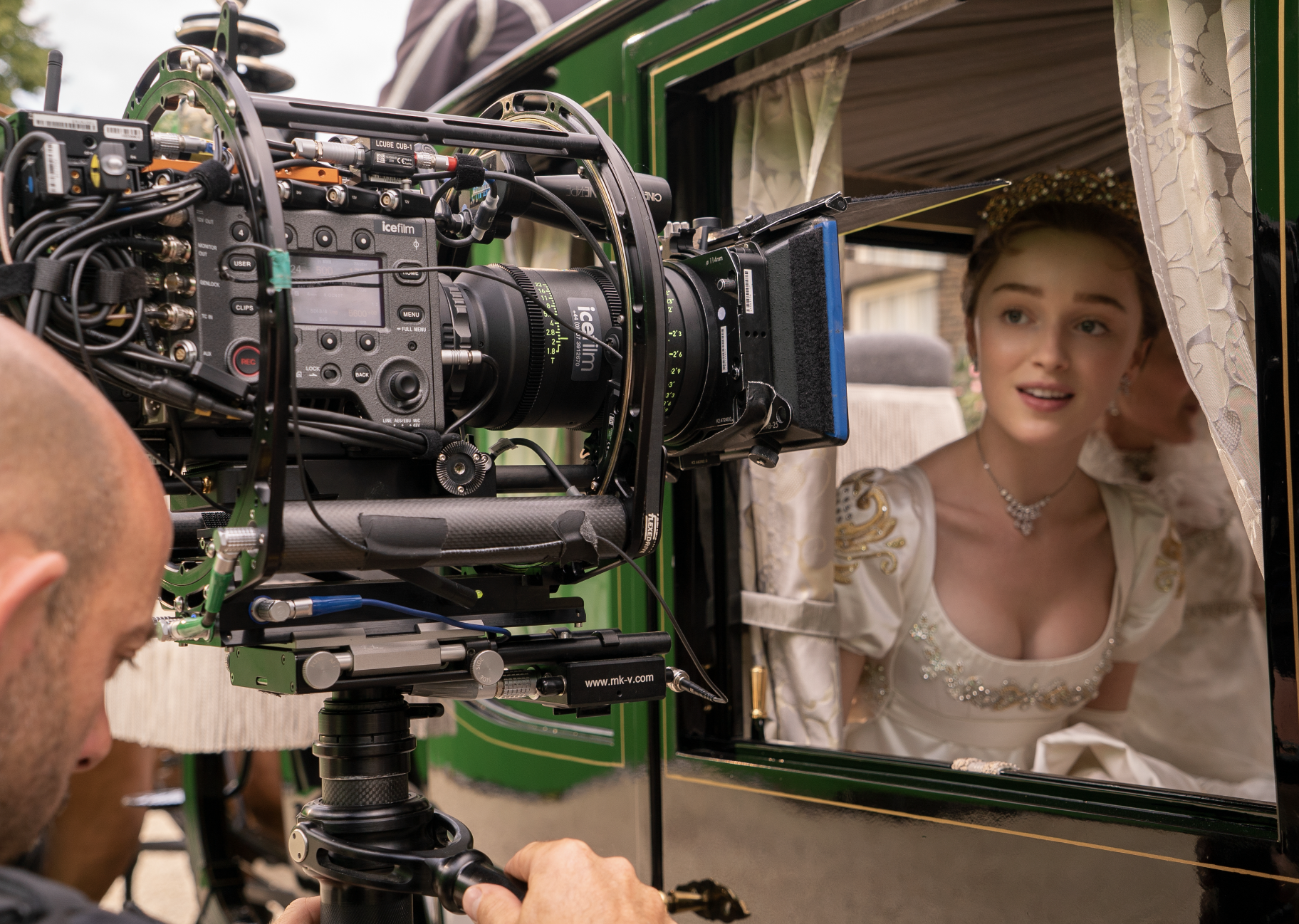 9.
While filming, Erika always gave the actors a facial massage to get rid of any puffiness and to sculpt the face.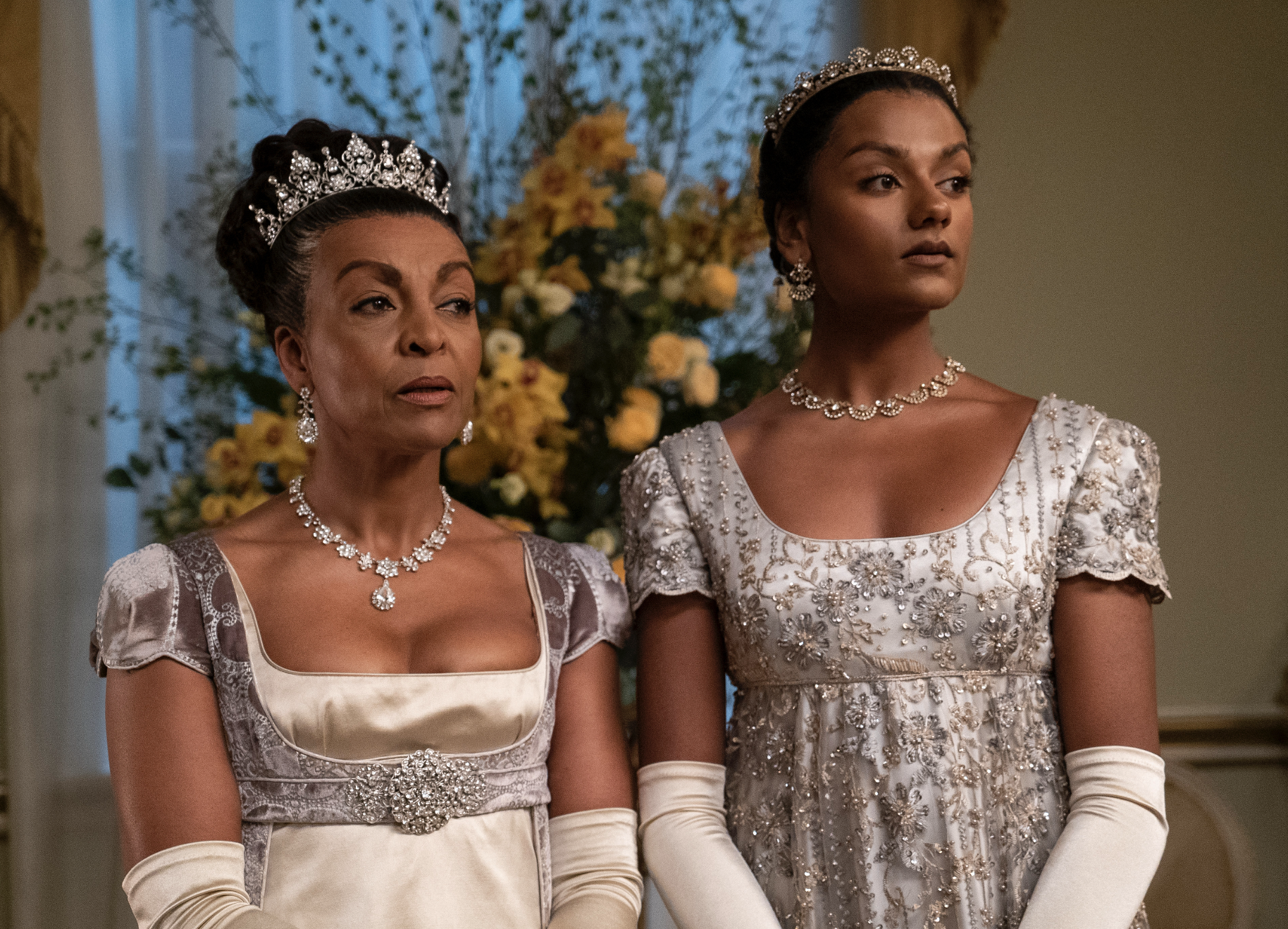 10.
The key to all the flawless skin seen in Bridgerton is sheet masks, SPF, and a specific Pat McGrath makeup primer.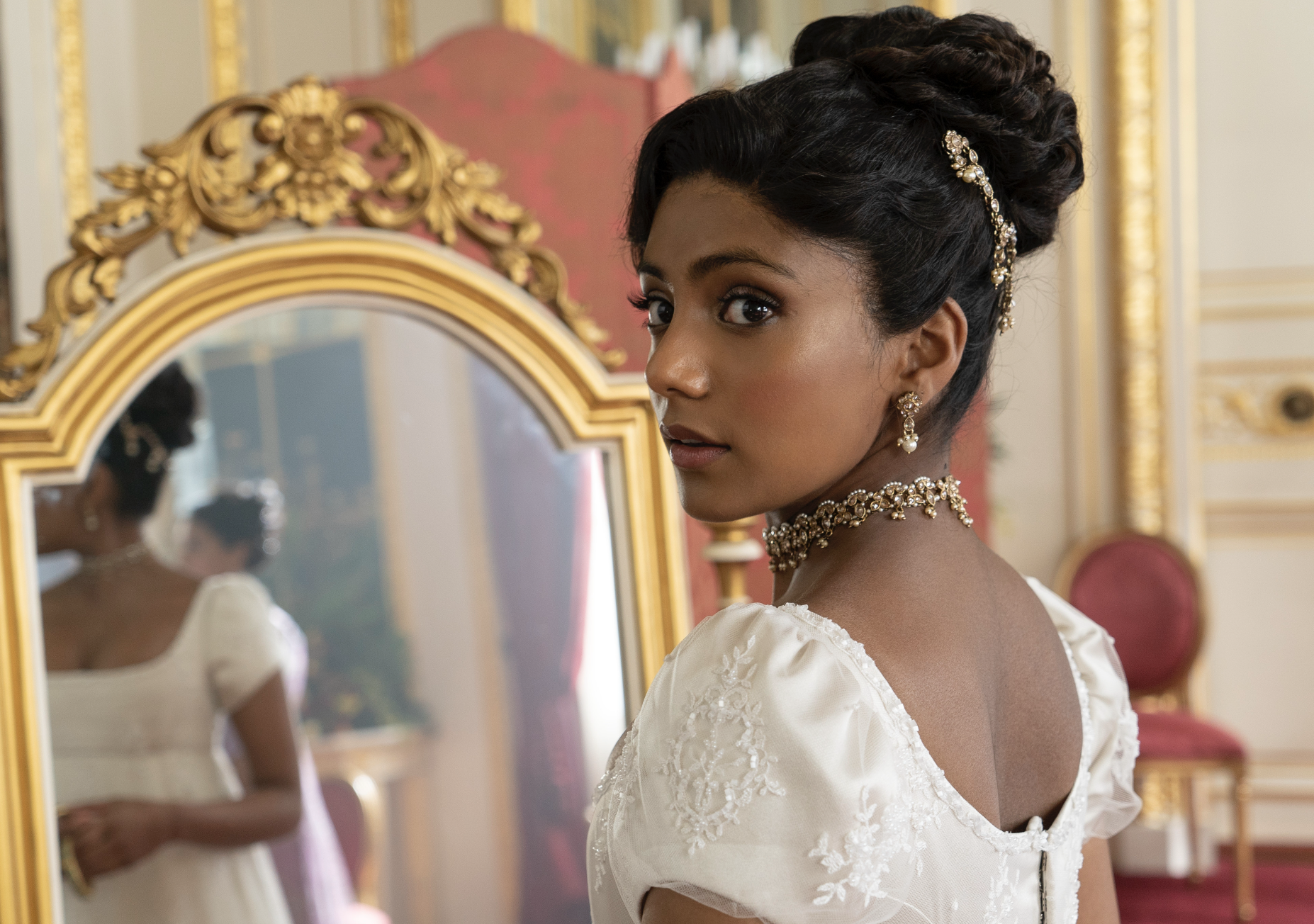 "It just holds on to all the moisture that we spent all that time trying to give to the face. It also helps the SPF not to evaporate and it holds on to the makeup — so even if we apply something very, very sheer, it keeps it in place," Erika said.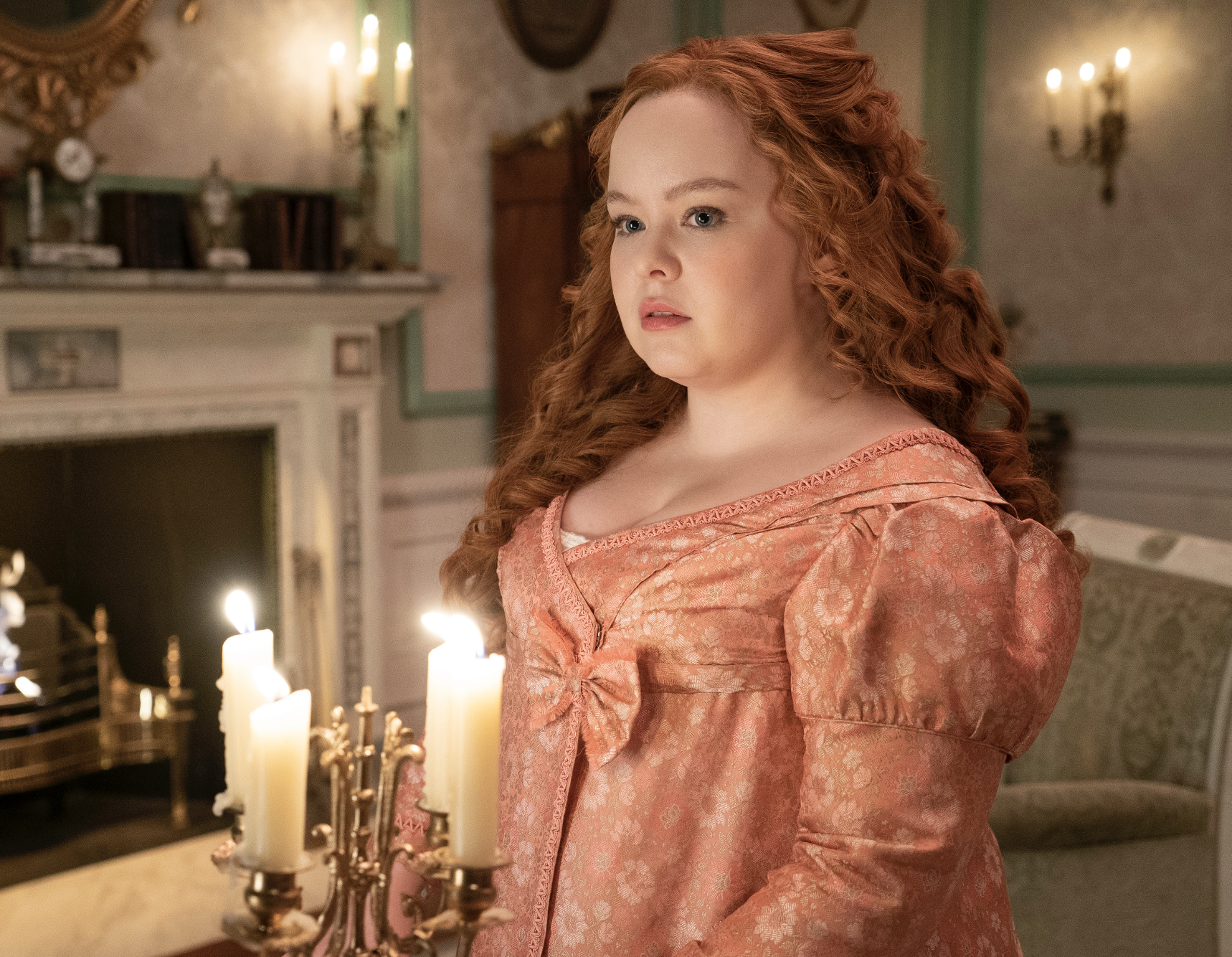 11.
Male leads — like Jonathan Bailey and Luke Newton — got the same attention to detail that the female actors did when it came to their skin prep and makeup application.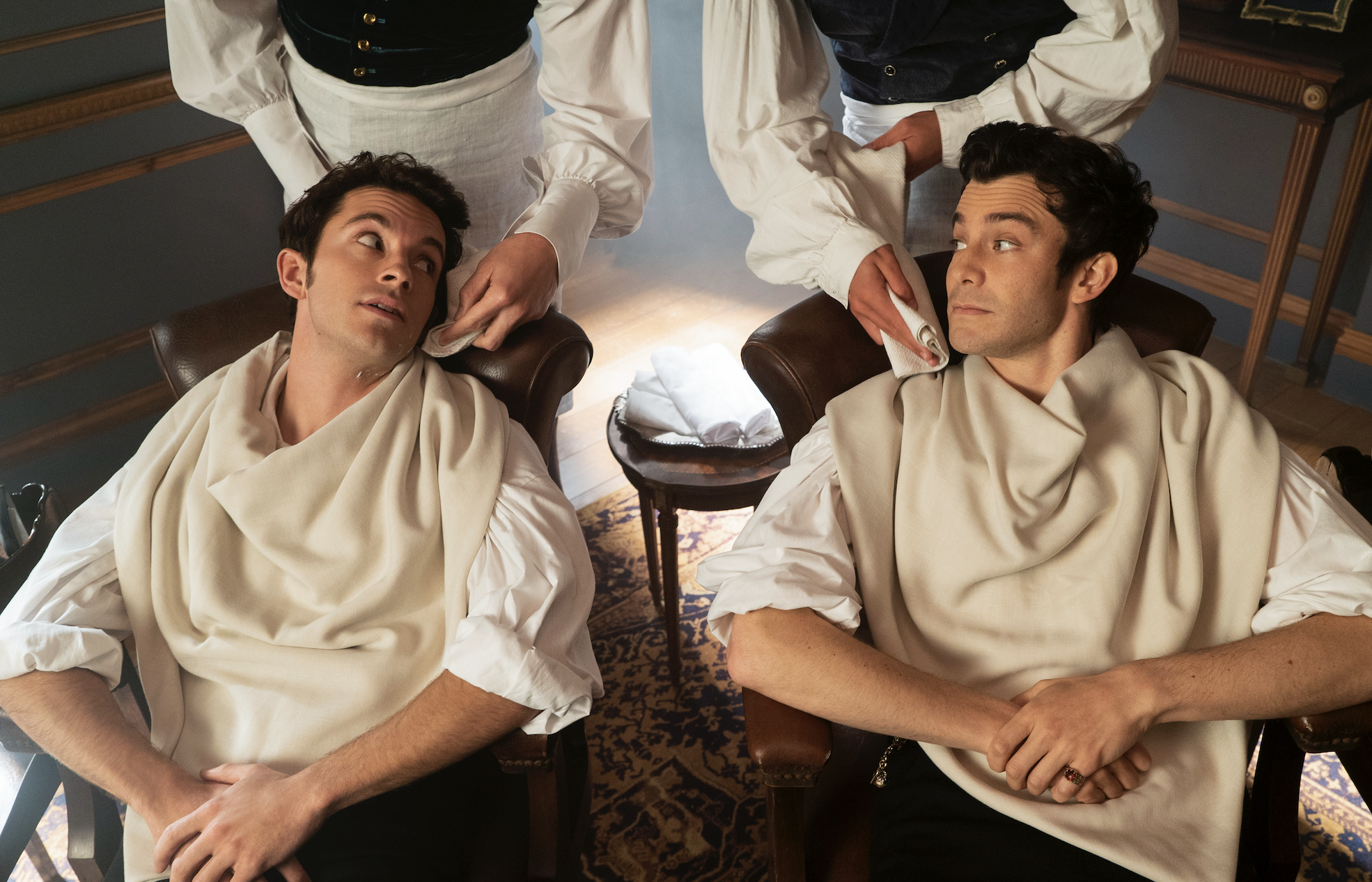 When it came to the makeup, the base was set — and fairly minimal, meaning actors could wear it off set and have it not look out of place. "The base that we use on everybody consists of primer, foundation, and concealer," Erika said. "Even the men sometimes, if they had to go out after filming, they would go with their set makeup. That just shows how secure they felt with how their makeup looked."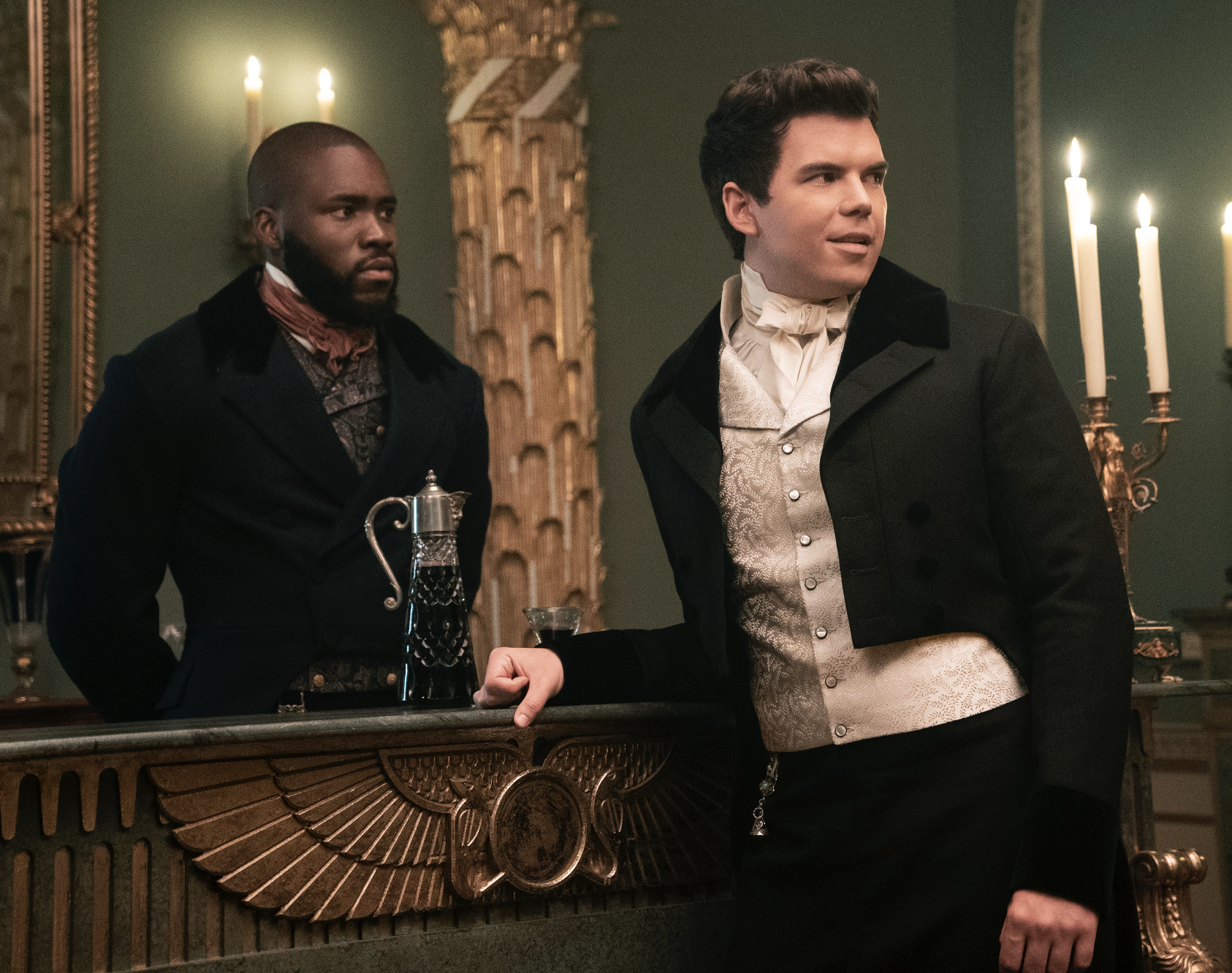 12.
Queen Charlotte's elaborate wigs took the longest to create compared to other characters' wigs.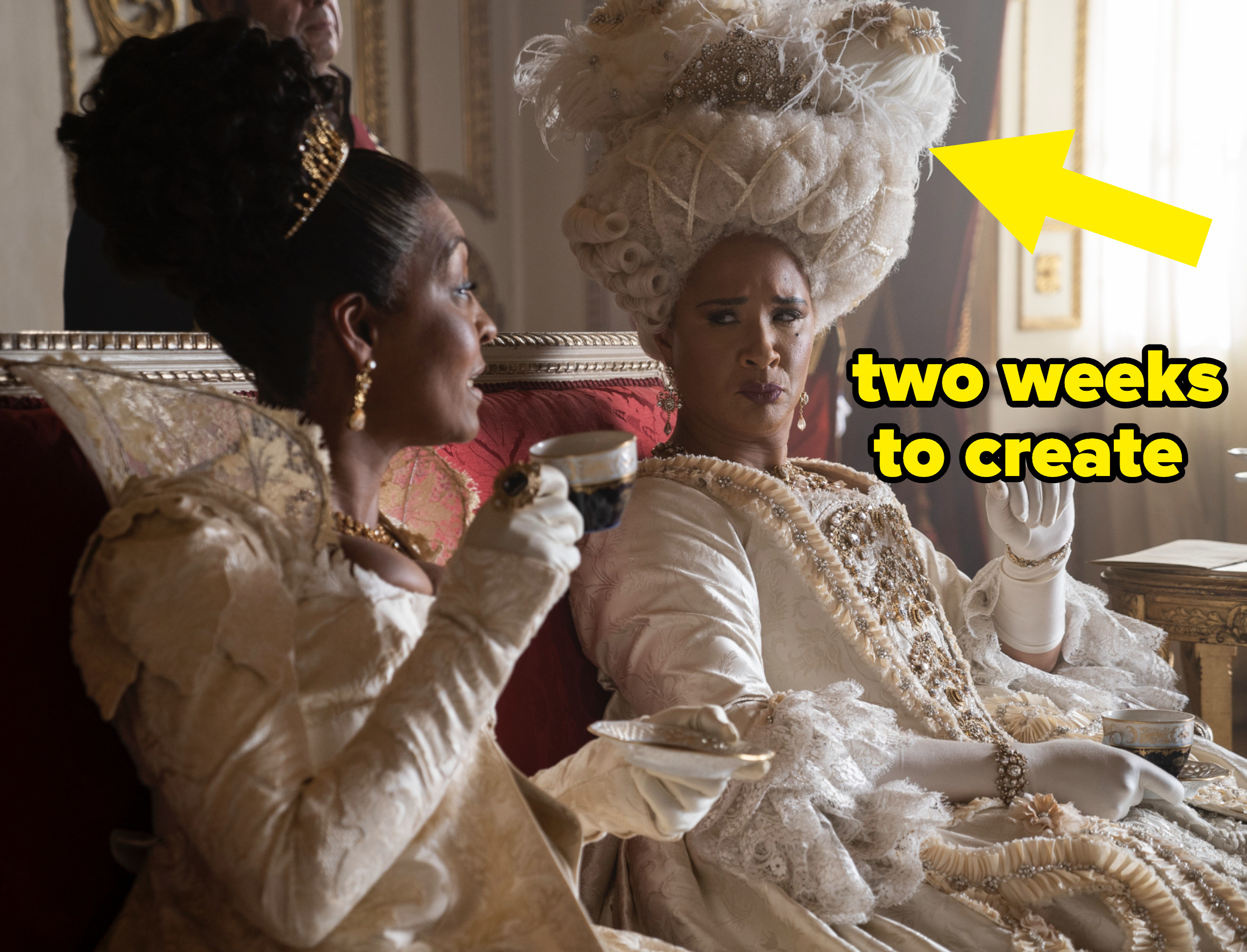 13.
The makeup team warned all the actors to leave their skin as is while filming.
14.
Although each character's hairstyle was different in most of the scenes, there had to remain some consistency so the hair stayed true to who the character was.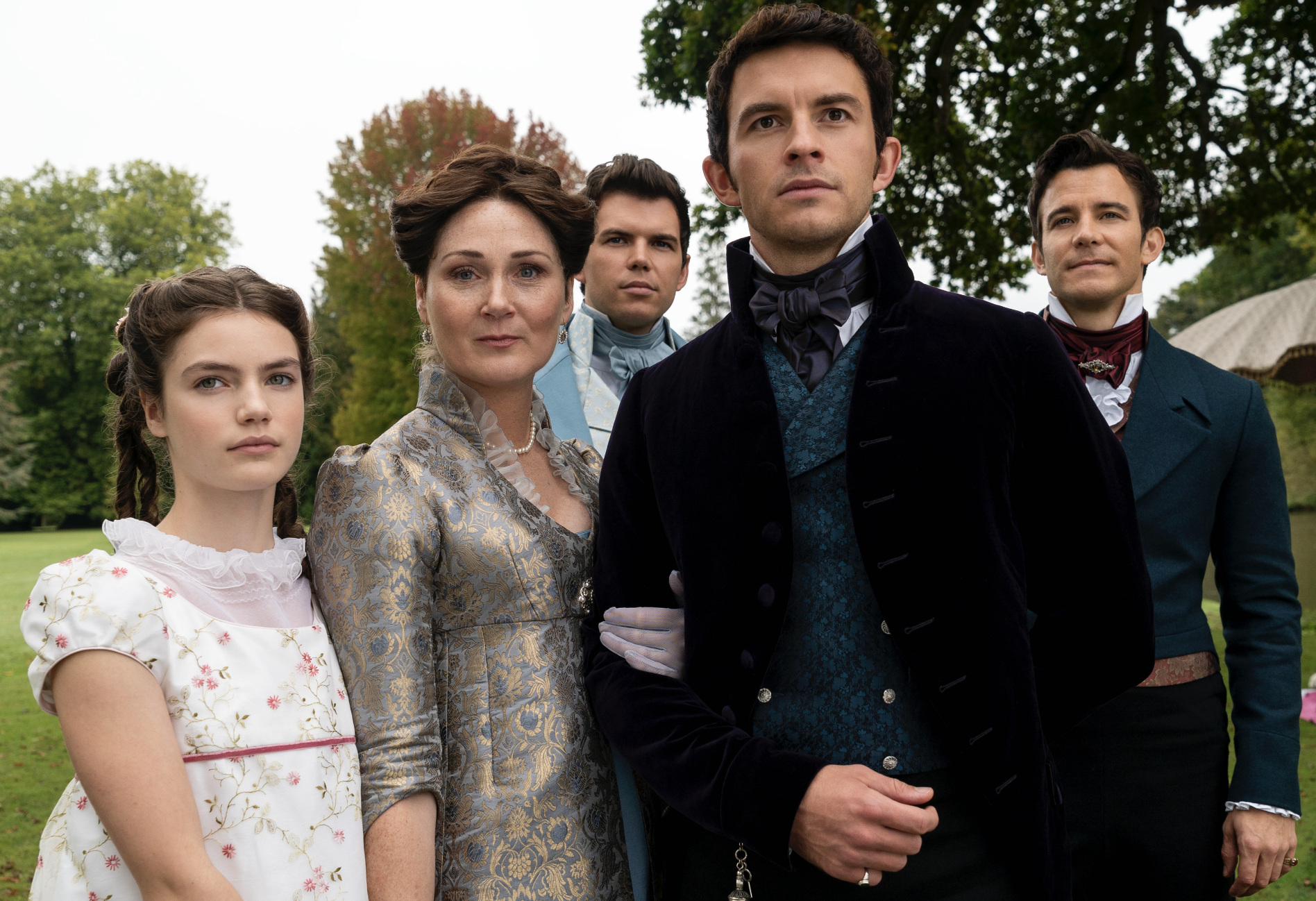 15.
Erika and her team also made sure to use the right products to maintain the health of the actors' hair types.
16.
Although Erika and her team tried not to make the wigs too heavy, they were still uncomfortable to wear.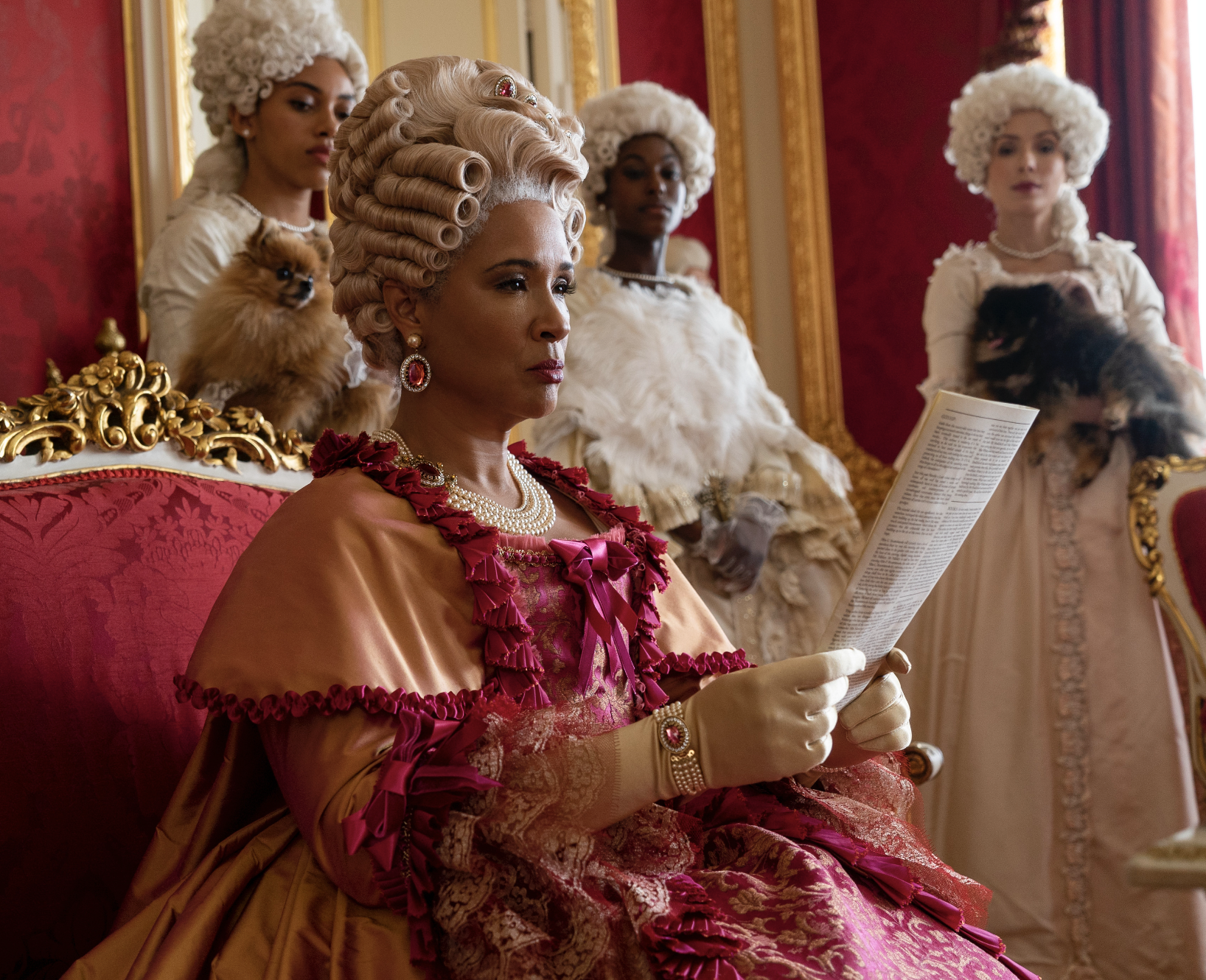 What's your favorite look from Bridgerton? Share in the comments!