Justin Timberlake's "Can't Stop the Feeling" video shows him getting down to his own music in a variety of mundane situations.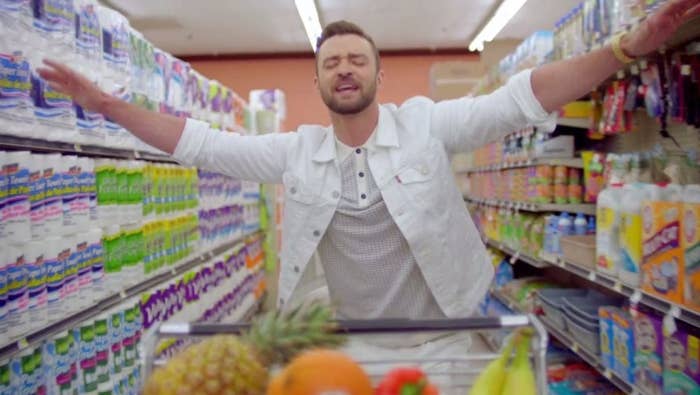 In a diner, where he is practicing his "normal person" expression.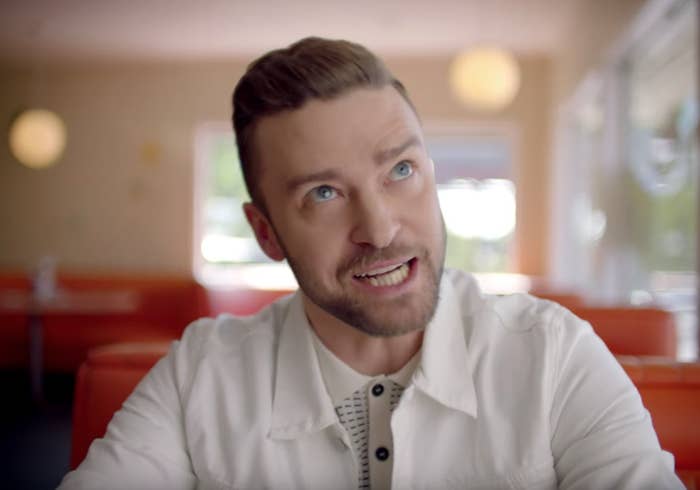 In front of a cool old car that just wants to sit on the lot and be vintage and doesn't really need JT blocking the shot.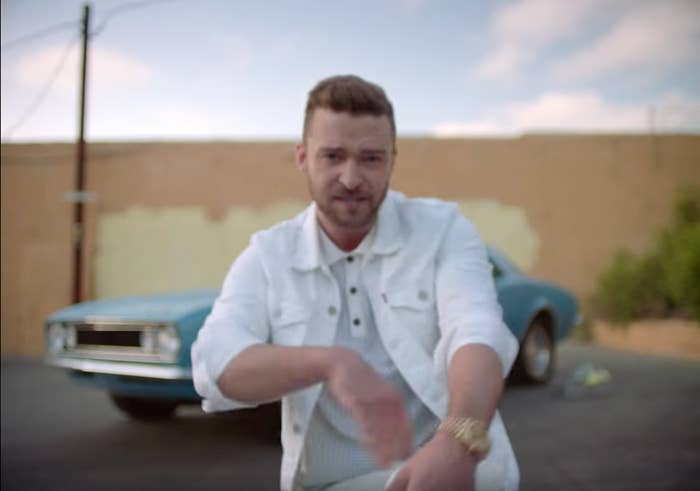 In the grocery store where he is celebrating his latest fruit purchases.
And with his best friend, the tall red boy.