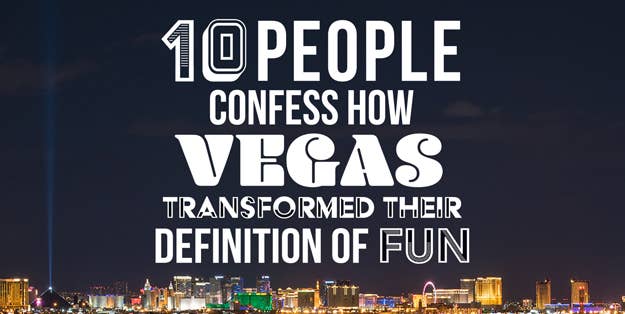 1.
Lucky Dog
"I hadn't planned on gambling. In fact, I actually had to borrow a few bucks off a friend just to try a couple hands of blackjack. Fifty dollars turned into a few hundred...and then a few hundred more.
"Next thing I knew, I was up a couple grand! I knew to quit while I was ahead, but then that same friend talked me into betting it all on black at the roulette wheel. And I won! I came home and bought a French bulldog with my winnings."
—Reg S.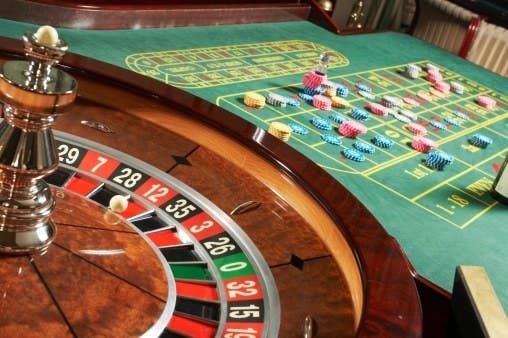 2.
Sleep Is for the Weak
"I was there for a friend's 30th, and man, did we party. First: Omnia. Found my friends at a booth right behind Calvin Harris. We partied hard throughout the night, but Vegas never sleeps, so neither did we.
"Next up: blackjack. Our dealer was hilarious, and we played until the sun came up. That was our cue to hit the pool at the Hard Rock. New friends + more sun + energy drinks = second wind. So we pool-hopped to Mandalay Bay. More drinks, more sun, more partying.
"Finally, we gave in and took a two-hour power nap. We had a booth reserved that night at Jewel, and we wanted to be in fine form. We hit the club and drank the night away while Steve Aoki spun tunes. We even met Pauly Shore, which was totally random. Eventually we crashed, slept, and ordered room service. It felt like the right way to end a party binge in Vegas."
—Ben S.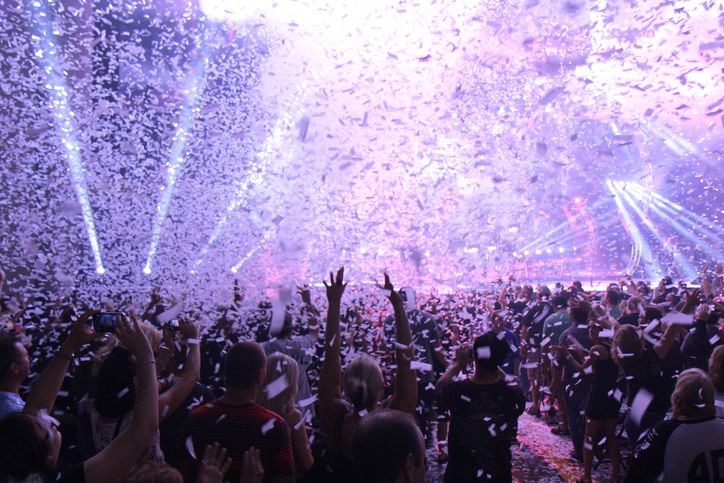 3.
Finding Victory in Defeat
"We tried to do a pub crawl down the Strip, but there's just too many places to choose from. We started early and made some progress, but by midafternoon we were waist deep in an epic pool party at Wet Republic. We just couldn't bring ourselves to leave!
"We ended up partying with another group at their cabana, and day turned into night. We failed at the pub crawl, but we still felt like we won overall."
—Moe N.
4.
The Open Road
"I've partied and gambled in Vegas, but nothing beats the time I rented a motorcycle. It's fun enough to cruise the Strip on the bike, but better yet, I rode out to the Hoover Dam and the Valley of Fire State Park. The wind on your face cools off the desert heat, the scenery is stunning, and the ride is incredible. It was a once-in-a-lifetime experience."
—Marty M.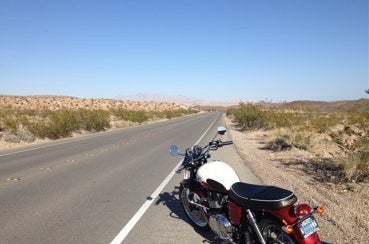 5.
Blow on These
"There's really nothing in the world like the feeling of an entire craps table chanting your name while you throw the dice. I felt like a high roller and a superstar. SO MUCH FUN."
—Grace D.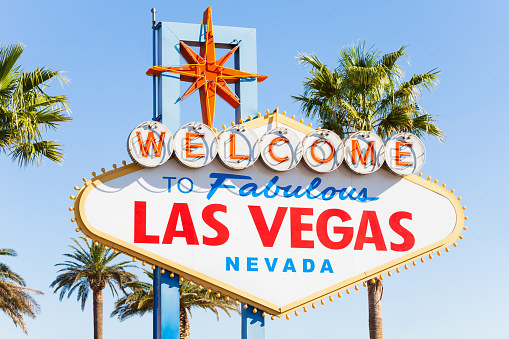 6.
I Do. Or...I Will. But first, VEGAS!
"What's the best part about your buddy getting married? The bachelor party. Twelve guys, six rooms, four nightclubs, three pool parties, two amazing dinners, one 'adult' venue, and zero dollars left in the bank account. But I came home with some of the best memories ever...none of which I could share during the wedding speech."
—Jeff S.
7.
Pole Dancing...Like a Boss
"I'm not the most extroverted person, but Vegas tends to bring out my wild side. The last time I was there on a work trip, things got a little crazy at XS. Somehow I ended up on a mini stage pole-dancing! I never thought I'd be dancing like that in front of a crowded club with co-workers around, but it was awesome. And before I knew it, my boss was right up there on stage with me, pole-dancing like he was a pro! I snapped a few pics for future blackmail purposes. (Kidding.) But I do wonder where he got all those moves from."
—Jilly S.
8.
"SHOW ME THE MONEY!"
"Ten of us went to Vegas for a bachelorette. One morning, we ventured over to the Hard Rock pool party, and out of nowhere, Cuba Gooding Jr. hopped off a bus parked out front. Oh, and on a different day, Cristiano Ronaldo was in the cabana next to us. You never know who you're going to meet in Vegas!"
—Kristine B.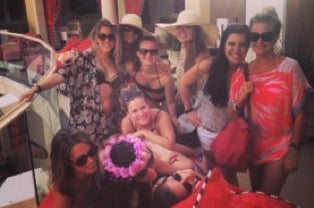 9.
A Daring Date
"First date in Vegas? Why not! I had been talking to a guy on a dating app and mentioned I was flying out to Vegas the following week. I joked, 'It's VEGAS — you should come with us!' It was my girlfriend's 50th birthday, so the more the merrier!
"His response, shockingly: 'Sure, why not?' He booked his flight and hotel and managed to get a room right beside ours. The girls and I were getting our makeup done when he messaged me saying he had arrived. That's when the nervousness sunk in. He actually came!
"Thankfully, he actually looked like his profile photos! In the end, it wasn't a love connection, but it was totally worth trying. I mean, this is VEGAS. YOLO!"
—Anonymous
10.
All Work and No Play? No Way.
"Going to a work conference can be tedious, but in Vegas, there's always time for some fun. On this particular trip, there were teams from across the globe, so evenings were about mingling and cross-collaboration. The final night had me teaching some newbies how to play craps.
"I must have done something right because we all walked away big winners. But the highlight was going to Hakkasan at MGM Grand and having a surprise concert put on by Ma$e. The club was crazy that night. The only drawback to a long week in Vegas? The early flight back and wishing for a few more days before returning to the office."
—Gianni S.
Share how Vegas redefined your idea of fun and your idea of yourself!
There's something for everyone in Vegas, and Vegas brings a different side out of every person. Whether you're going for a bachelorette party or a high-rolling vacay, let Expedia.ca customize the perfect Vegas trip for you and your Vegas alter ego.