One can't help but be roused by the delightful bond between gay best friends Mark (played by Edgar Allan Guzman) and John (played by Joross Gamboa) who conspire to organize a fake death and funeral because the latter is stricken with cancer and wants to hear his friends eulogize him.
Funny-challenging situations ensue and these are more than enough to send the viewers laughing and crying alternately. No wonder "Deadma Walking" garnered seven nominations and one win at the 43rd Metro Manila Film Festival where it is an entry. "Deadma Walking" got nominated in the following categories: Best Director for Julius Alfonso, Best Actor for Joross Gamboa, Best Supporting Actress for Dimples Romana, Best Screenplay for the Palanca-winning script by Eric Cabahug, Best Musical Score, and Best Original Theme Song.
And… Edgar Allan Guzman won Best Supporting Actor.
Equally deserving of recognition are these funny responses that the audience shared in connection with the comedy picture:
For Most Mentions of Social Networking and Dating Sites for LGBTS in One Tweet:
The most expensive frap won't satisfy her frustration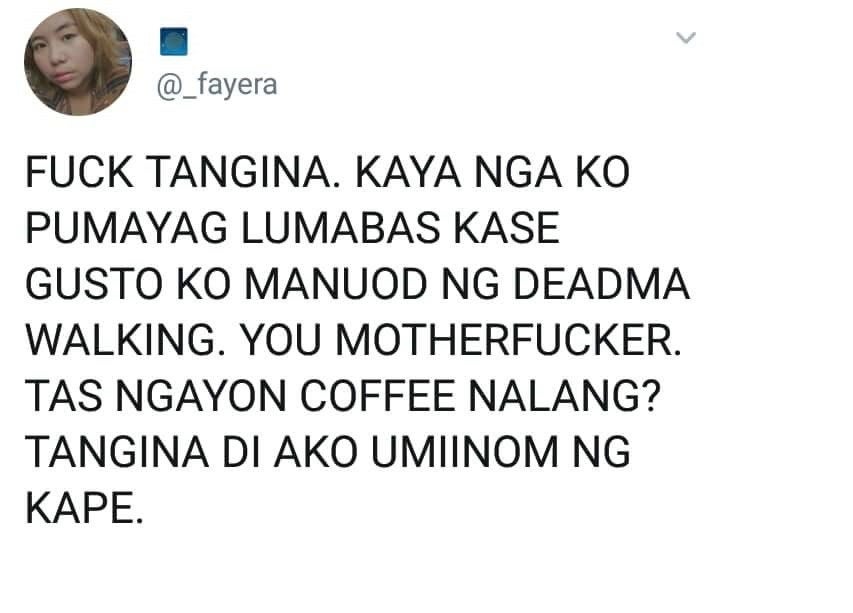 Thanks for appreciating!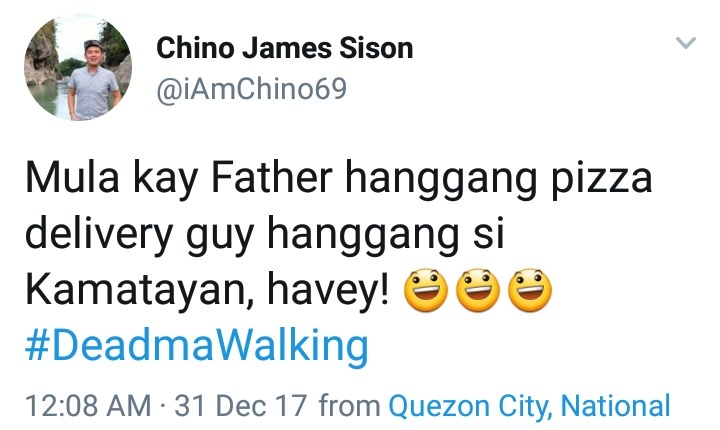 Suffice it to say, she had a cathartic experience: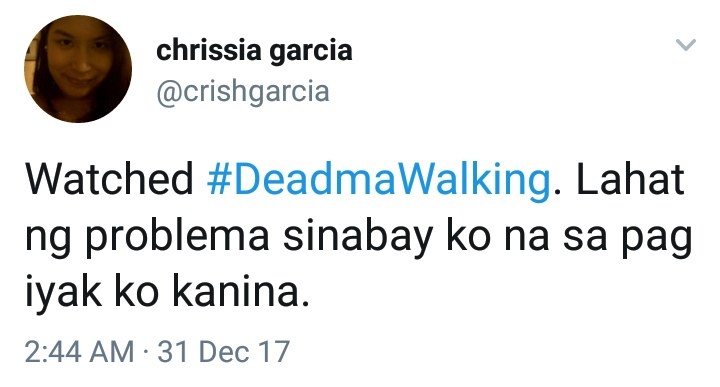 EA: Charot, charot, charot 100X!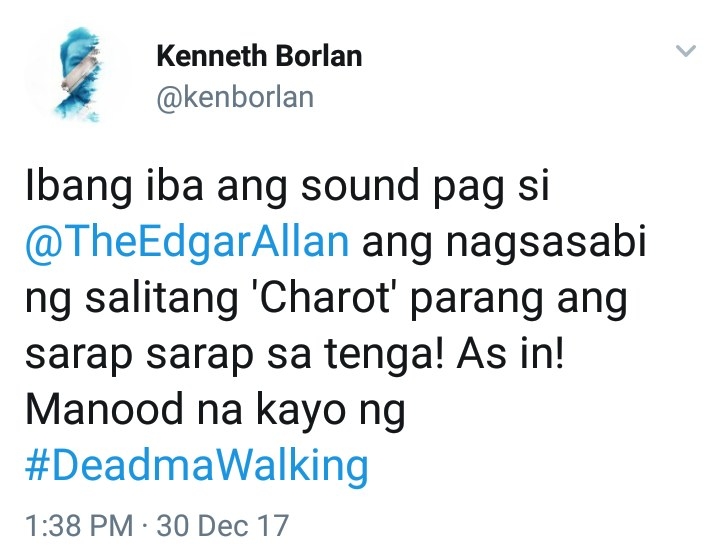 Hopefully, his family won't disown him!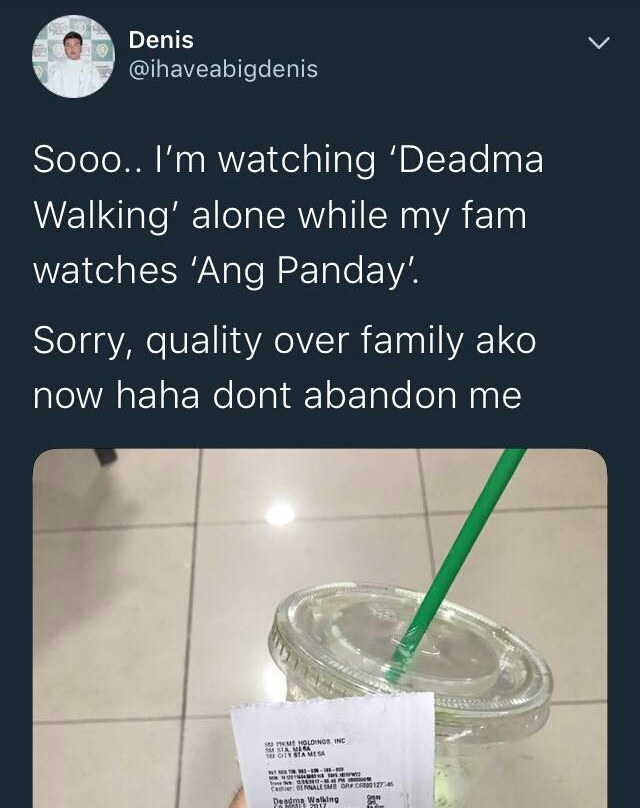 Don' let the uhog fall! Bigyan siya ng hanky, please!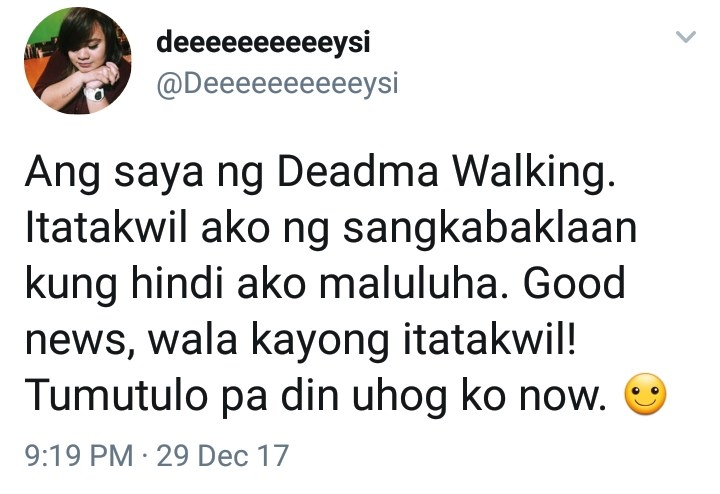 Burp!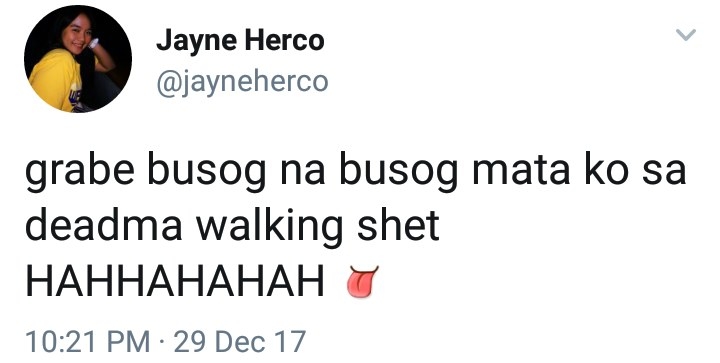 Mission accomplished – we hope!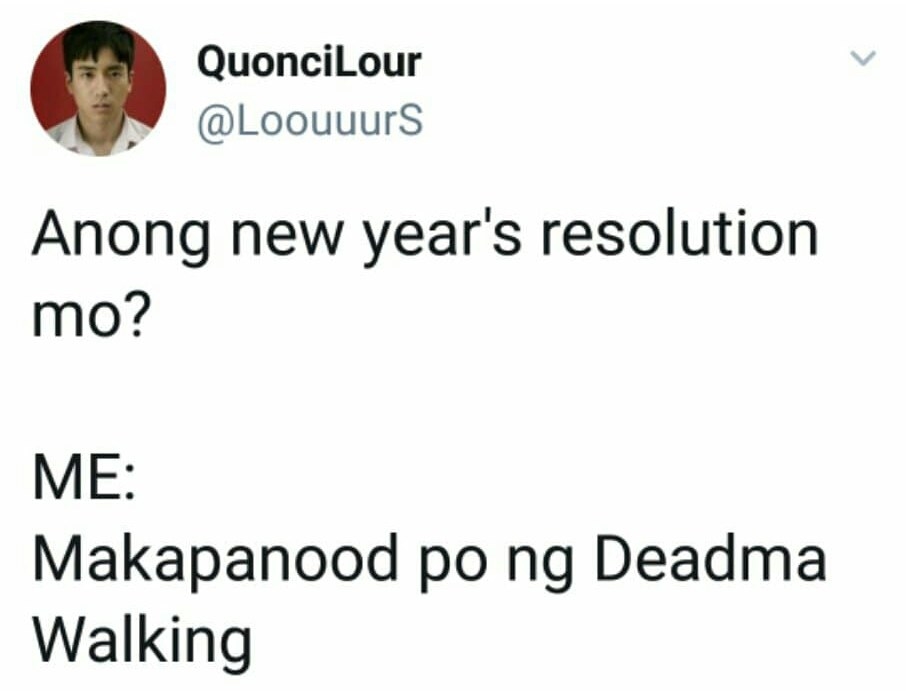 Awwww… group hug!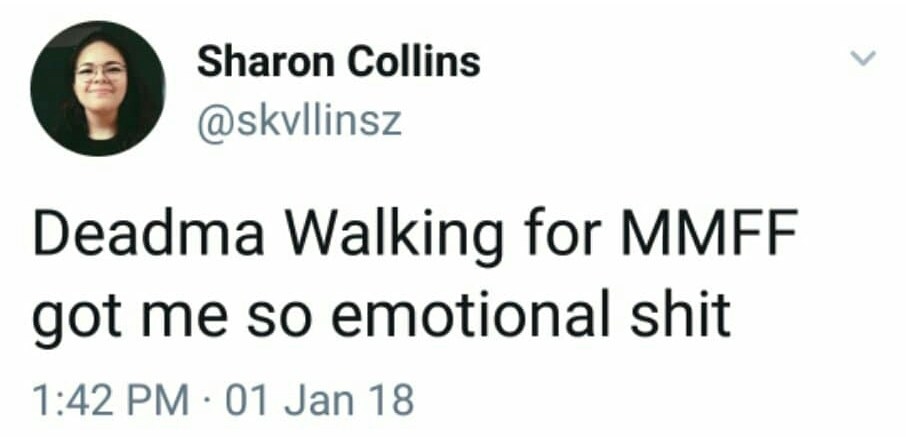 Thanks, bro!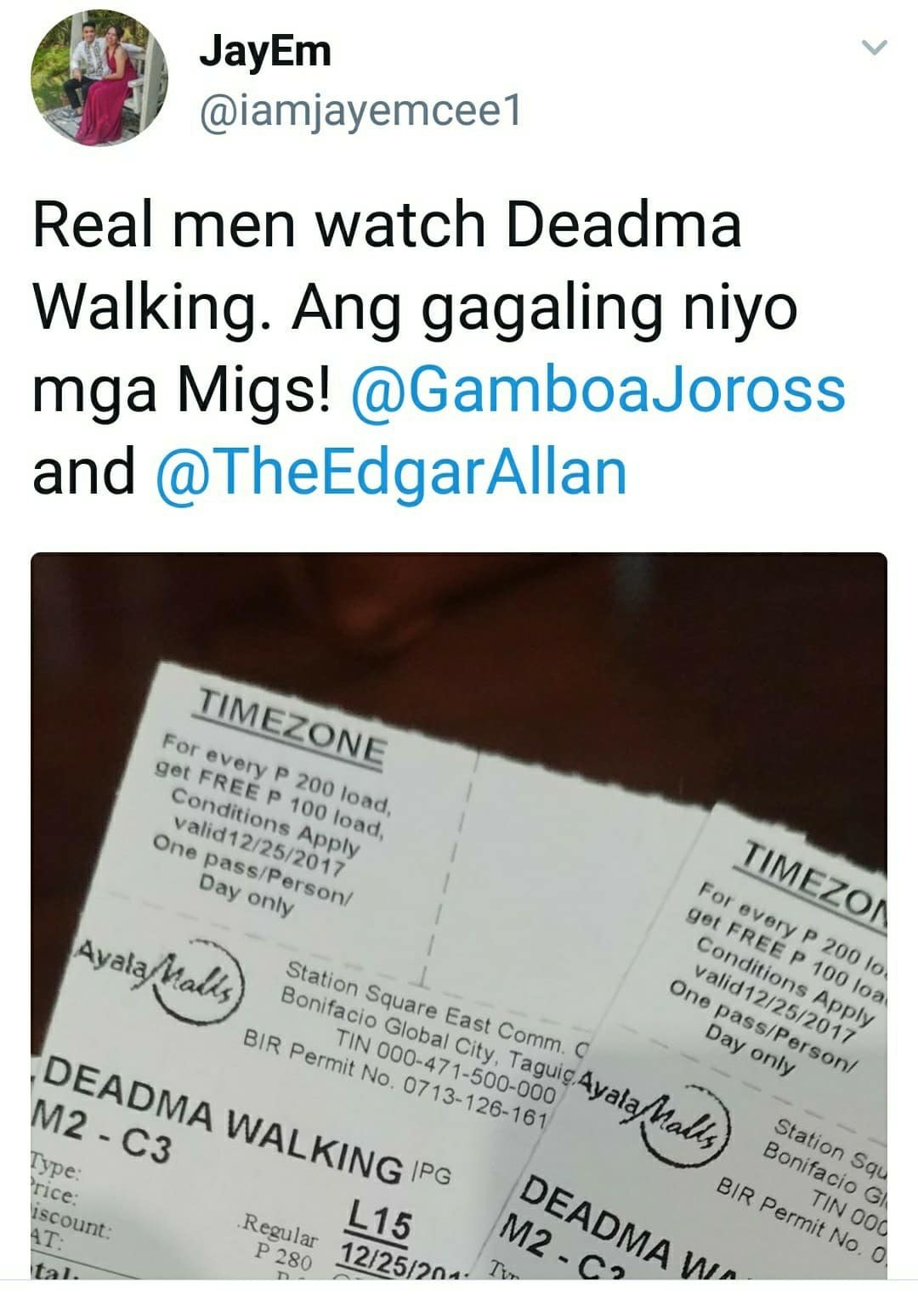 Best in (Waterproof) Makeup!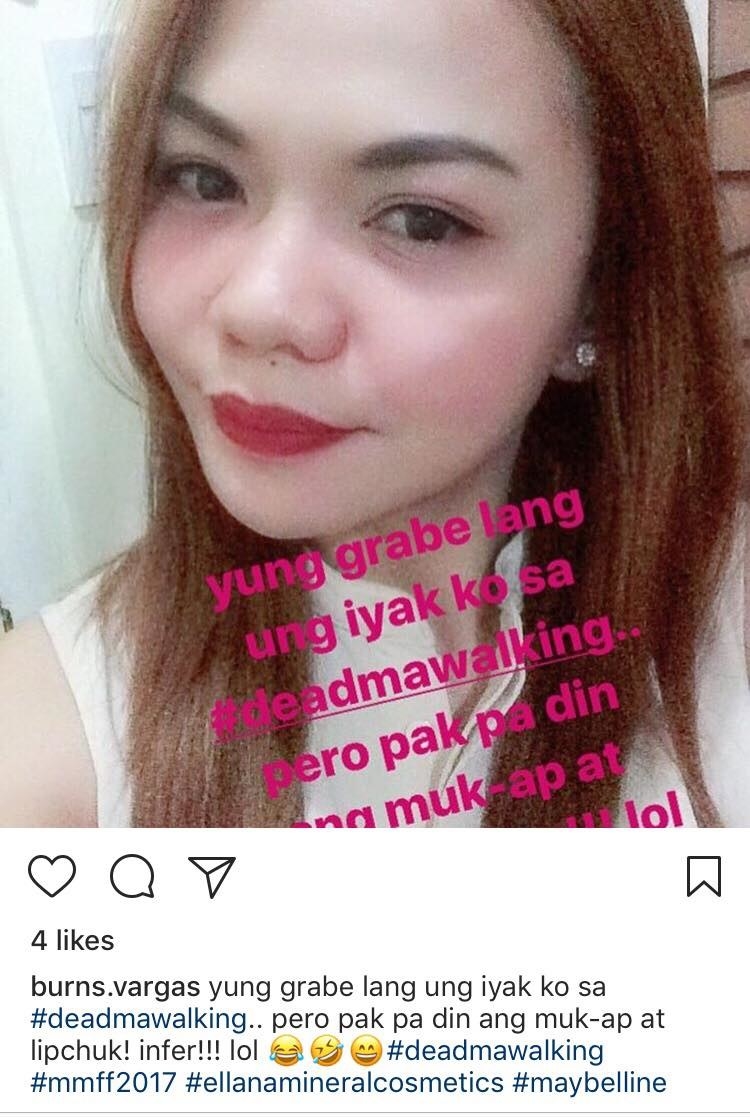 Deep!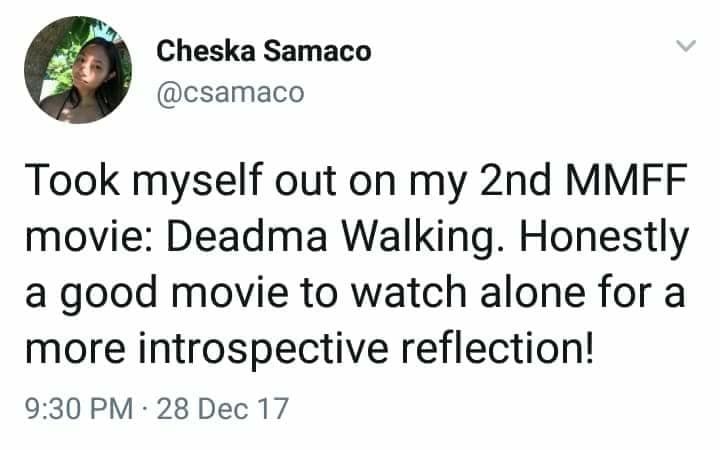 The makers won't mind you saying bad words, as long as you like their film!

No Zombies were harmed during the making of this film.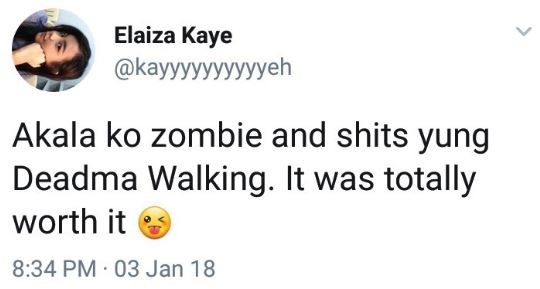 Awww, #sadlyf.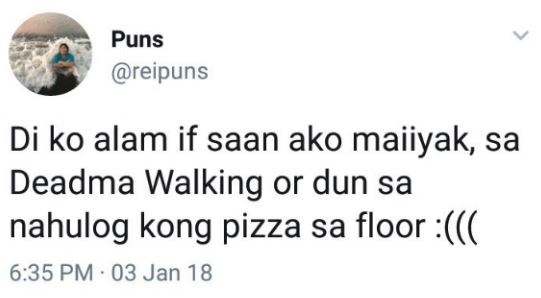 Iiyak mo lang, John!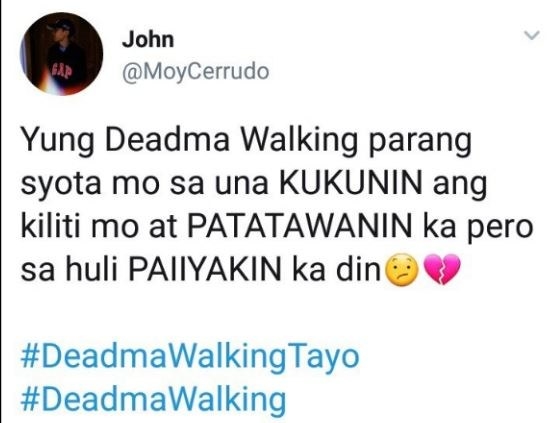 Deadma Walking" is an entry in the 43rd Metro Manila Film Festival. For updates, check out the T-Rex Entertainment page on Facebook.
This post was created by a member of BuzzFeed Community, where anyone can post awesome lists and creations.
Learn more
or
post your buzz!