She needed no help at all to absolutely kill it, but it was a nice surprise when her The Batman costar Paul Dano showed up for a pre-recorded sketch.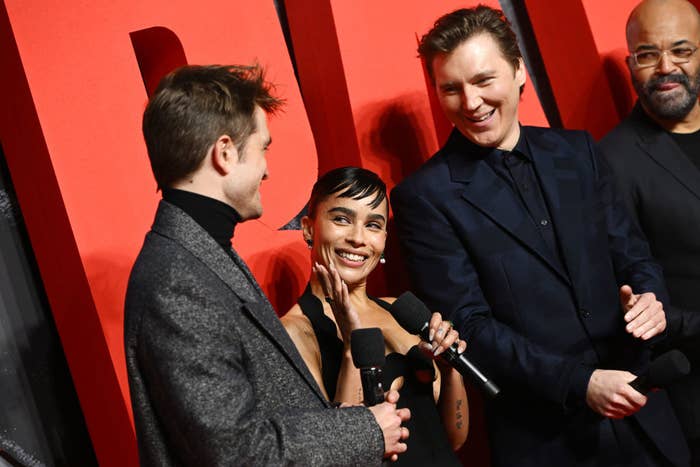 The sketch, called "We Got Her a Cat," starred Zoë as herself and saw her receiving a cat from three SNL writers who thought that there would be no greater gift for Catwoman than a "woman cat."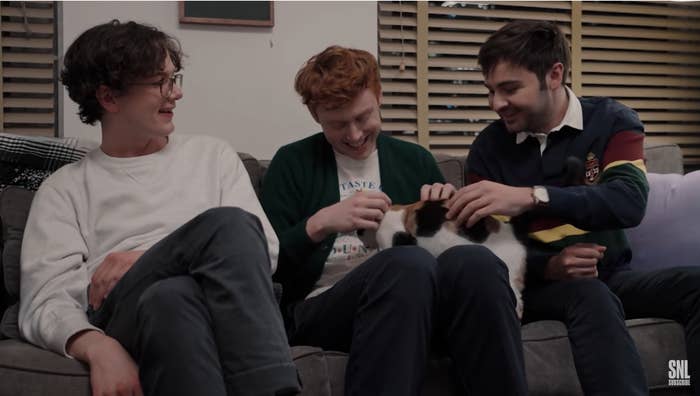 Unfortunately, the cat — named Snugglebucket — kept getting lost despite the group's best efforts to keep track of her.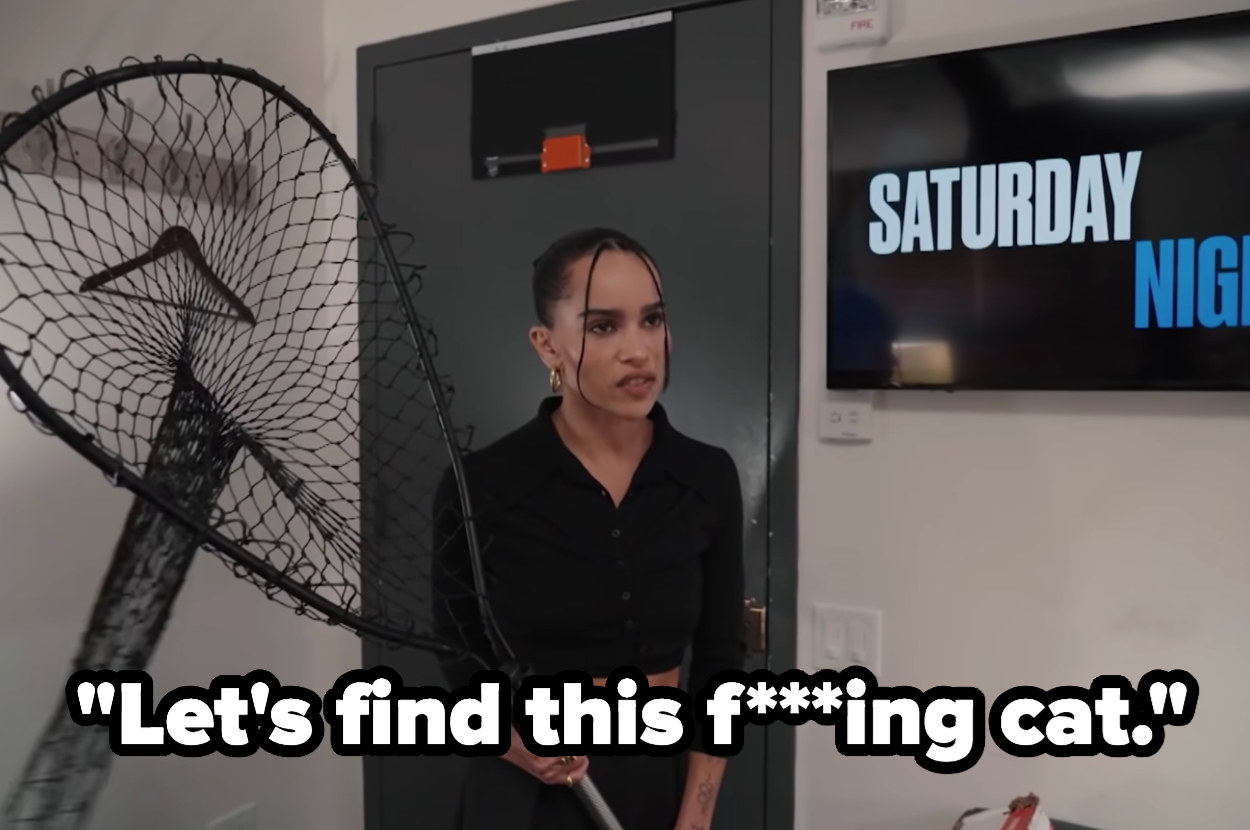 They tore the office apart looking for the cat, but they found Paul Dano living under a couch instead.
He had a very good reason for being there.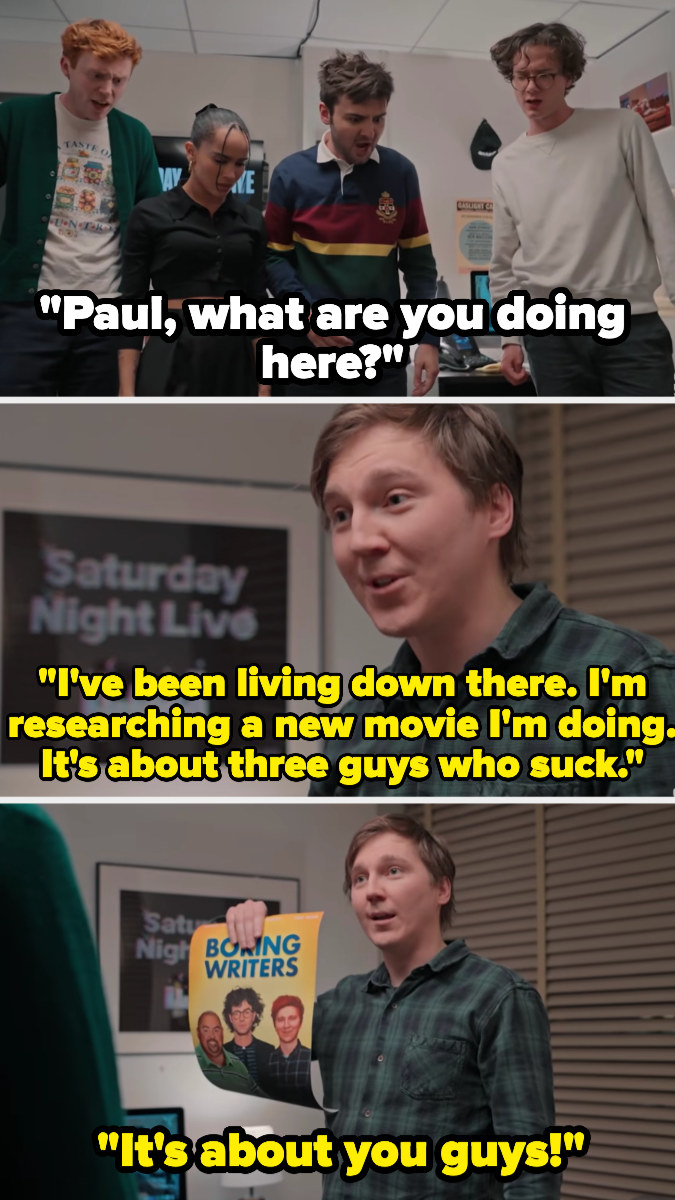 After upending the office some more and thinking they'd accidentally killed her, the group found Snugglebucket and reunited her with Zoë.
There are so many things you can watch on Peacock for free, but if you want even more content, you can sign up for Peacock Premium for $4.99 a month or Peacock Premium Plus for $9.99 a month after a seven-day free trial.