The latest one is pesto eggs, and I have to say that I, like a fool, was skeptical of this newest viral culinary creation.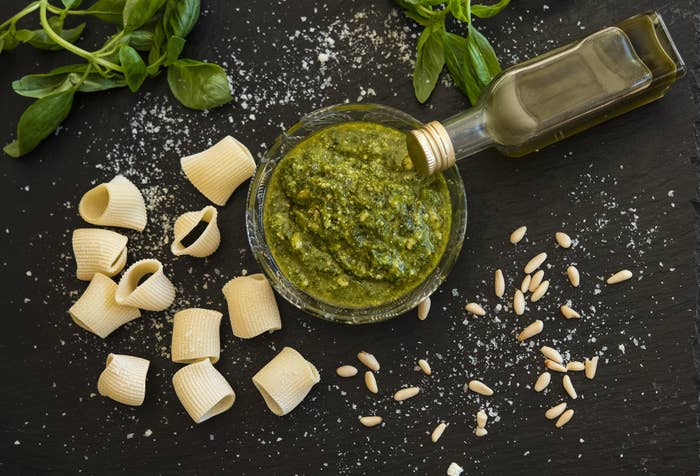 See, I thought you were just supposed to spoon some pesto over your scrambled eggs, which...isn't new. But I was wrong!
You're actually supposed to cook your eggs in pesto — as opposed to using butter or oil — and can make them fried, scrambled, or any way you want.
Knowing that, I set out to try them for myself, following TikTok user amywilichowski's instructions, and here's how it went:
Amy posted the original video that started it all.
First, I plopped some pesto on my frying pan and cracked an egg, cooking on low heat so that the pesto wouldn't burn. While that was going, I put some bread in the toaster.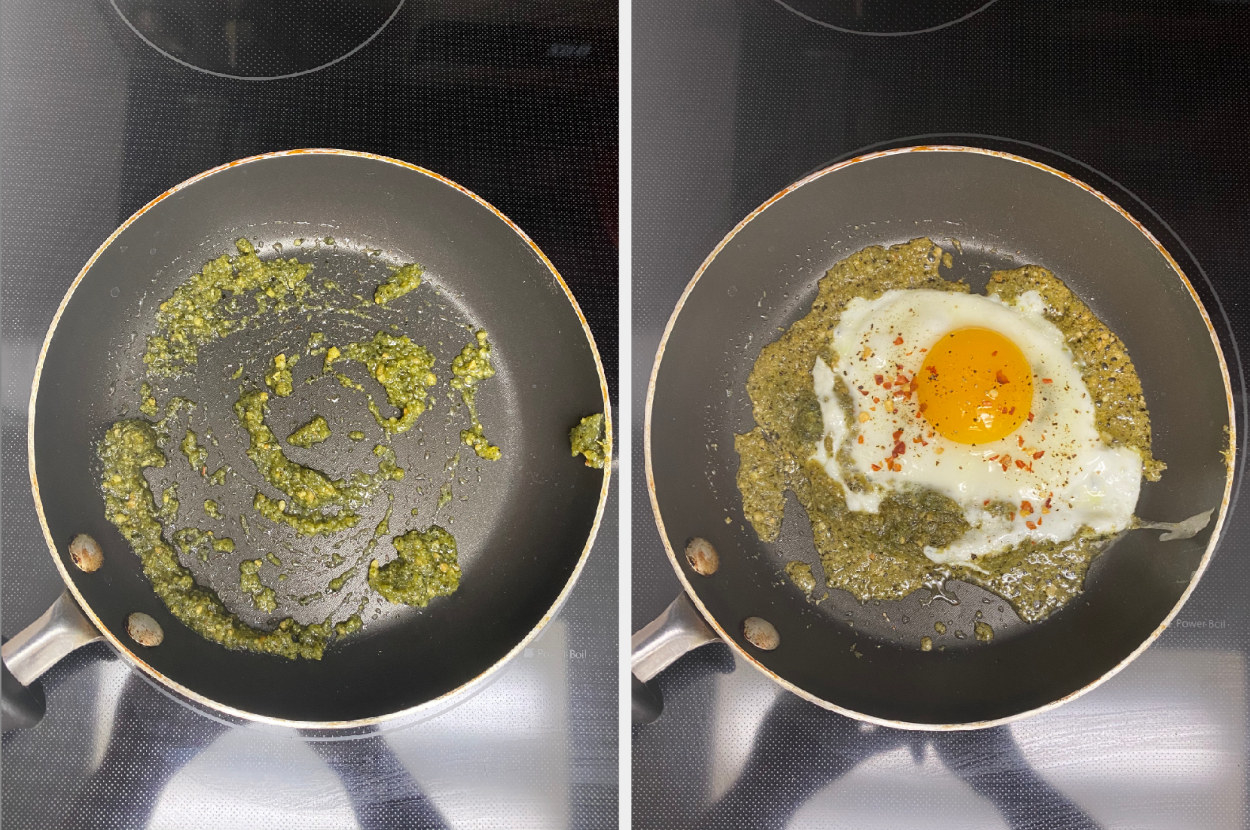 I kept following Amy's tutorial and spread some ricotta cheese on my toast, which I followed up with mashed avocado.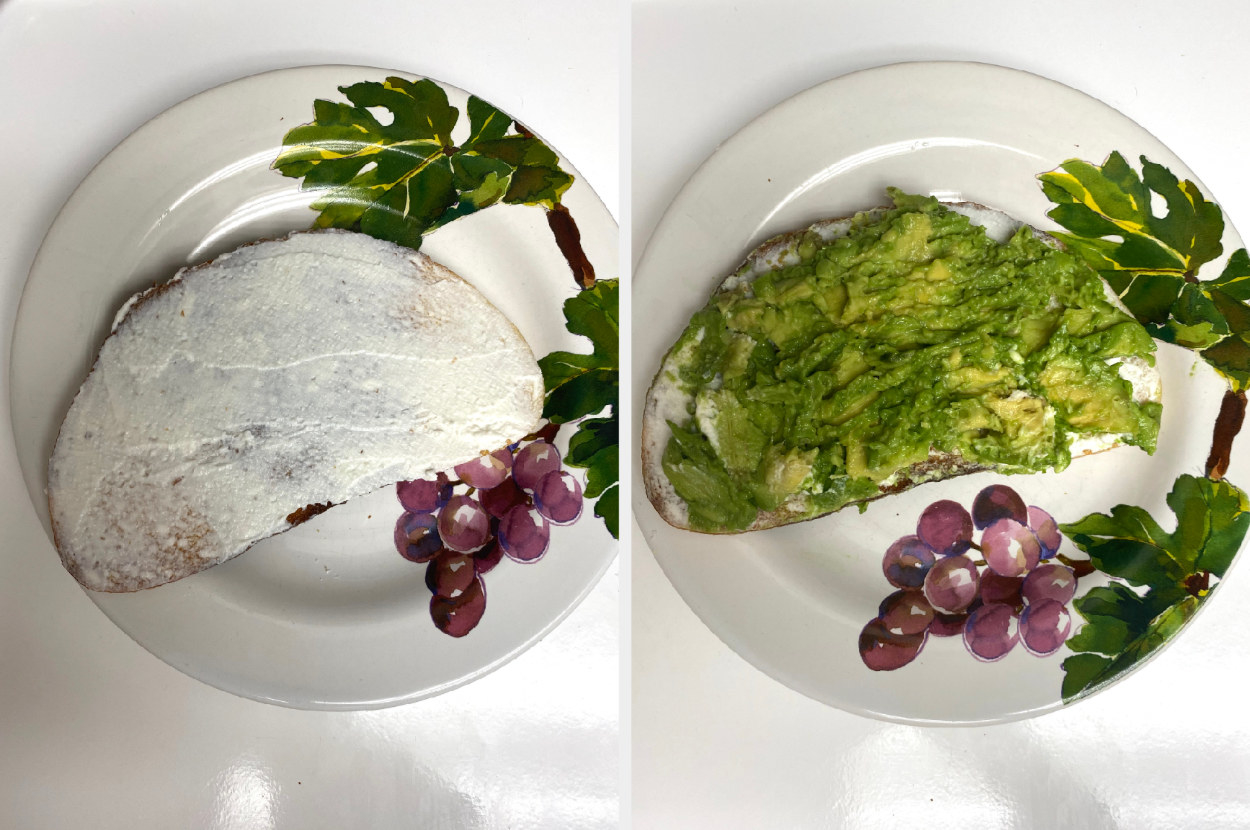 Then came the egg and garnishes: some honey and more seasoning!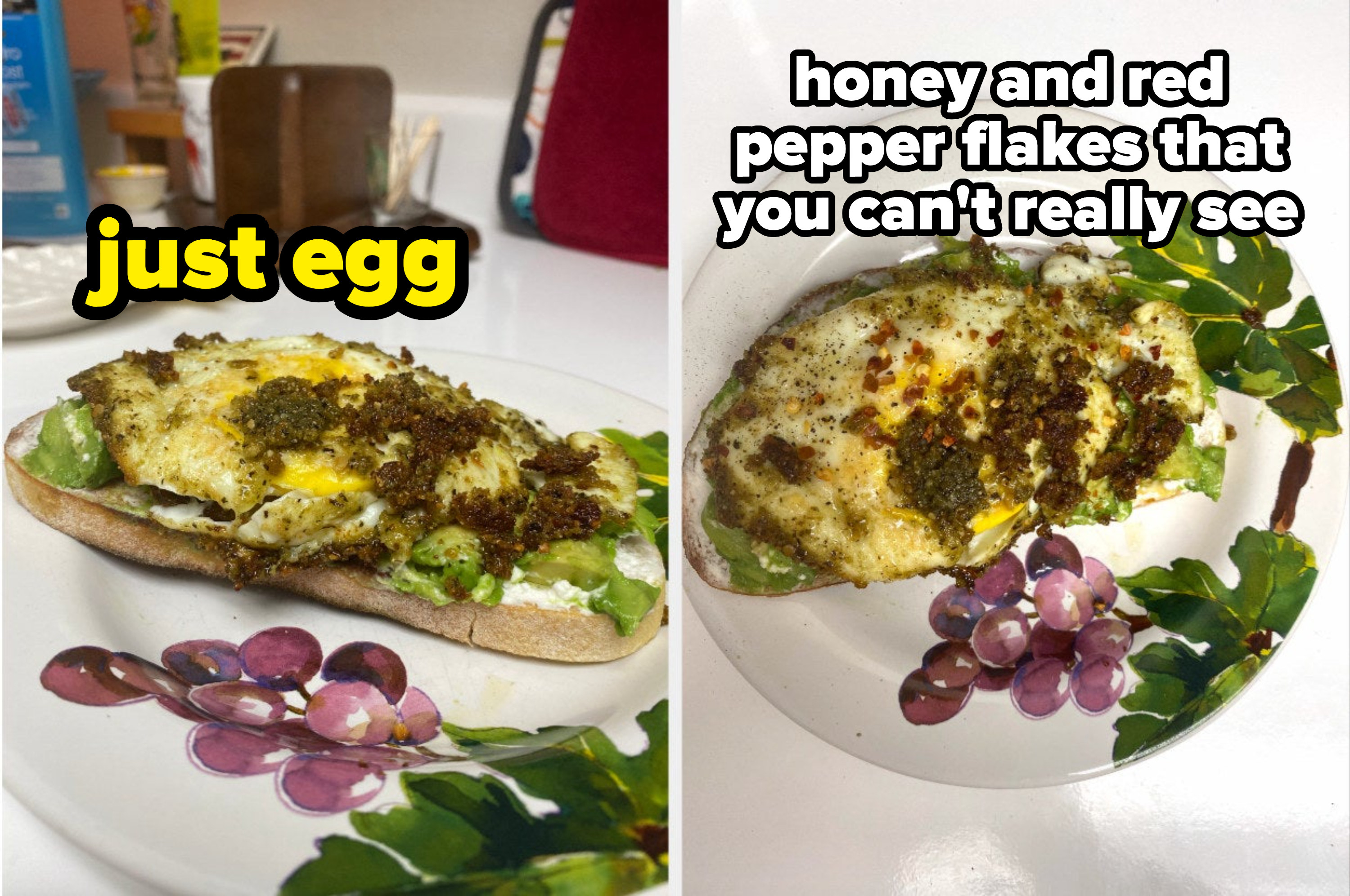 And I gotta say, this stuff is goooood (yep, even with the honey).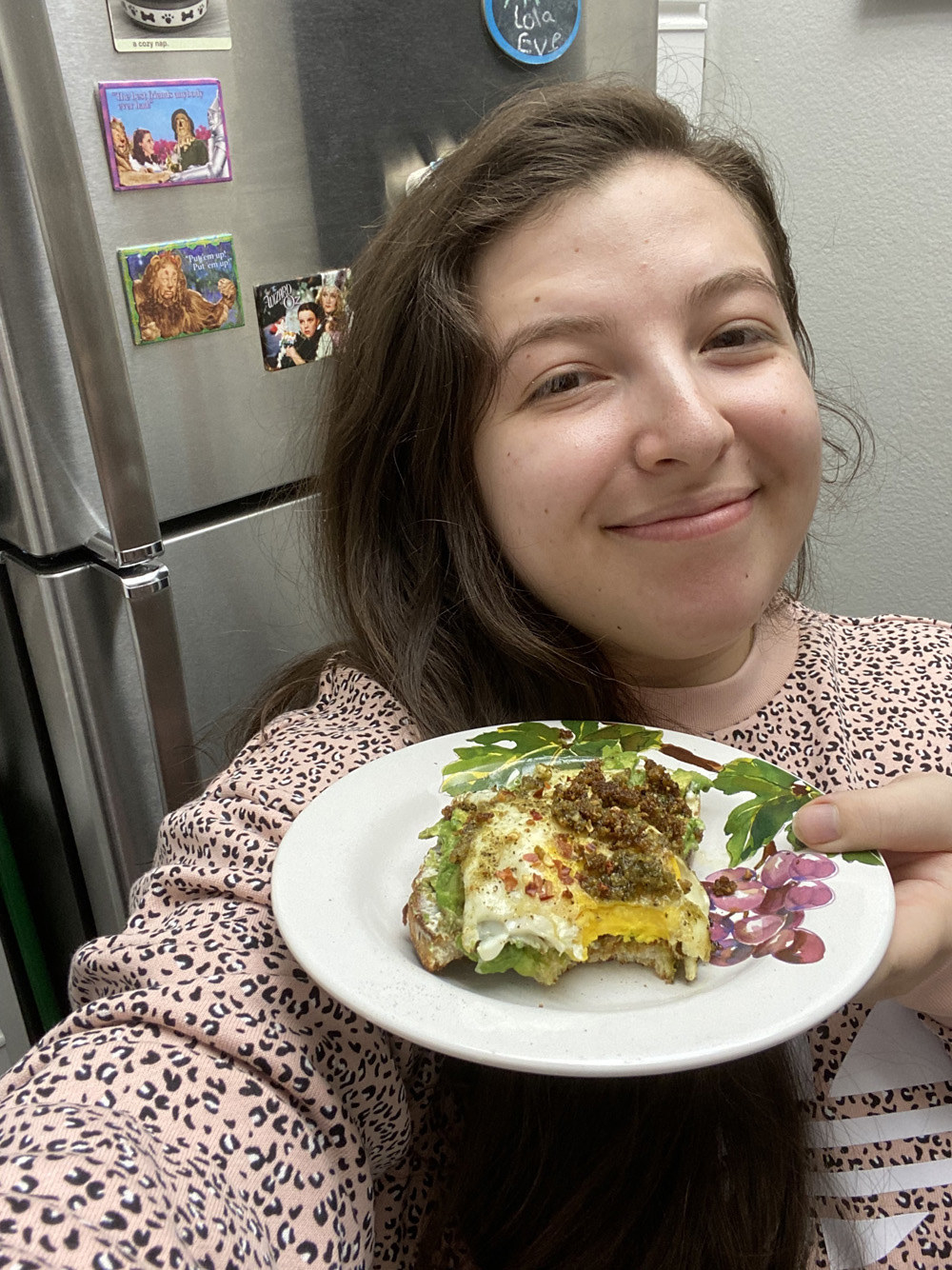 The best part was how few dishes I had to take care of afterward.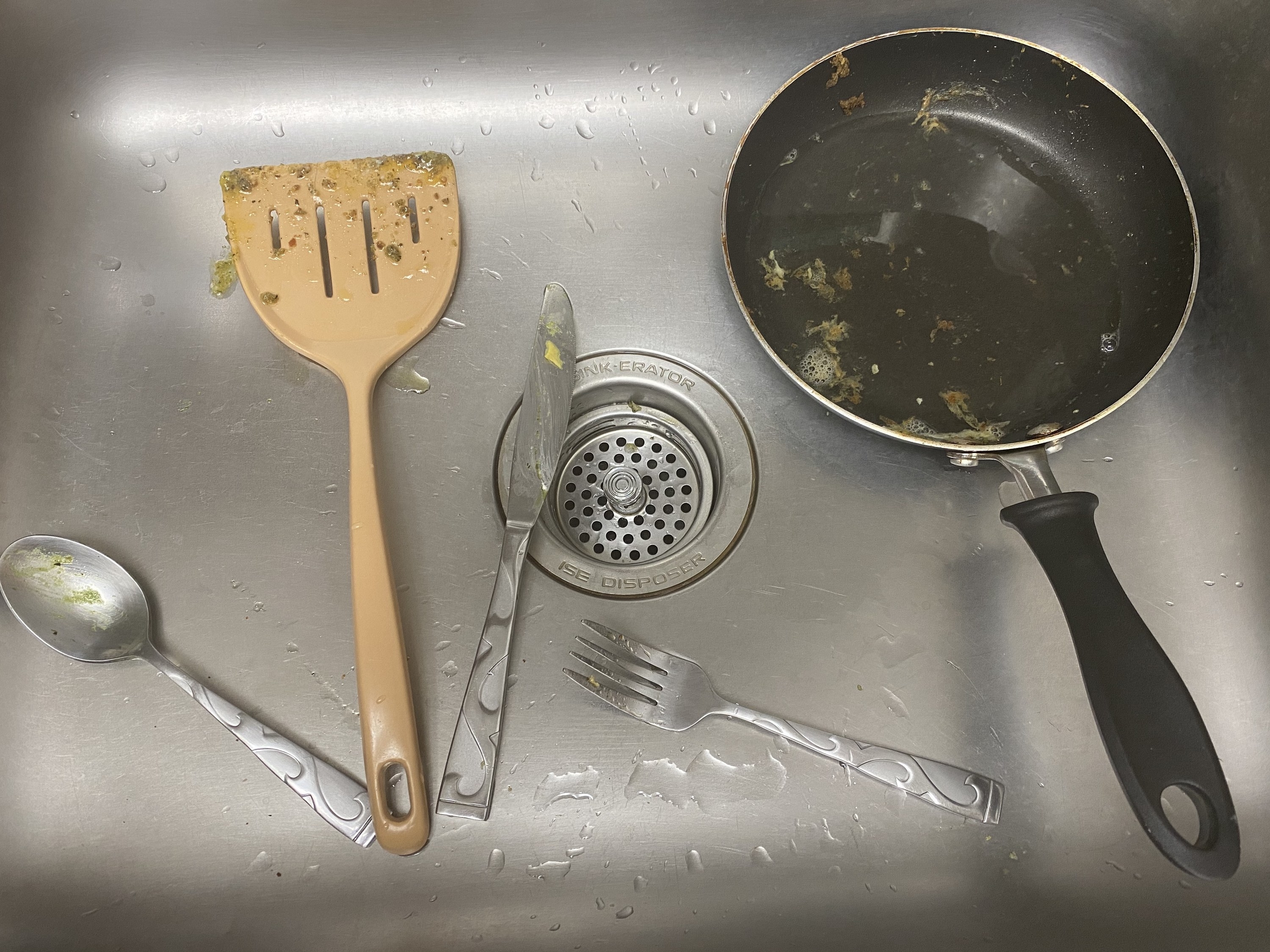 Since variety is the spice of life, I made a second version of pesto eggs with a few tweaks: I scrambled the eggs in the pesto and topped them with arugula, tomato, and balsamic vinegar on wheat toast...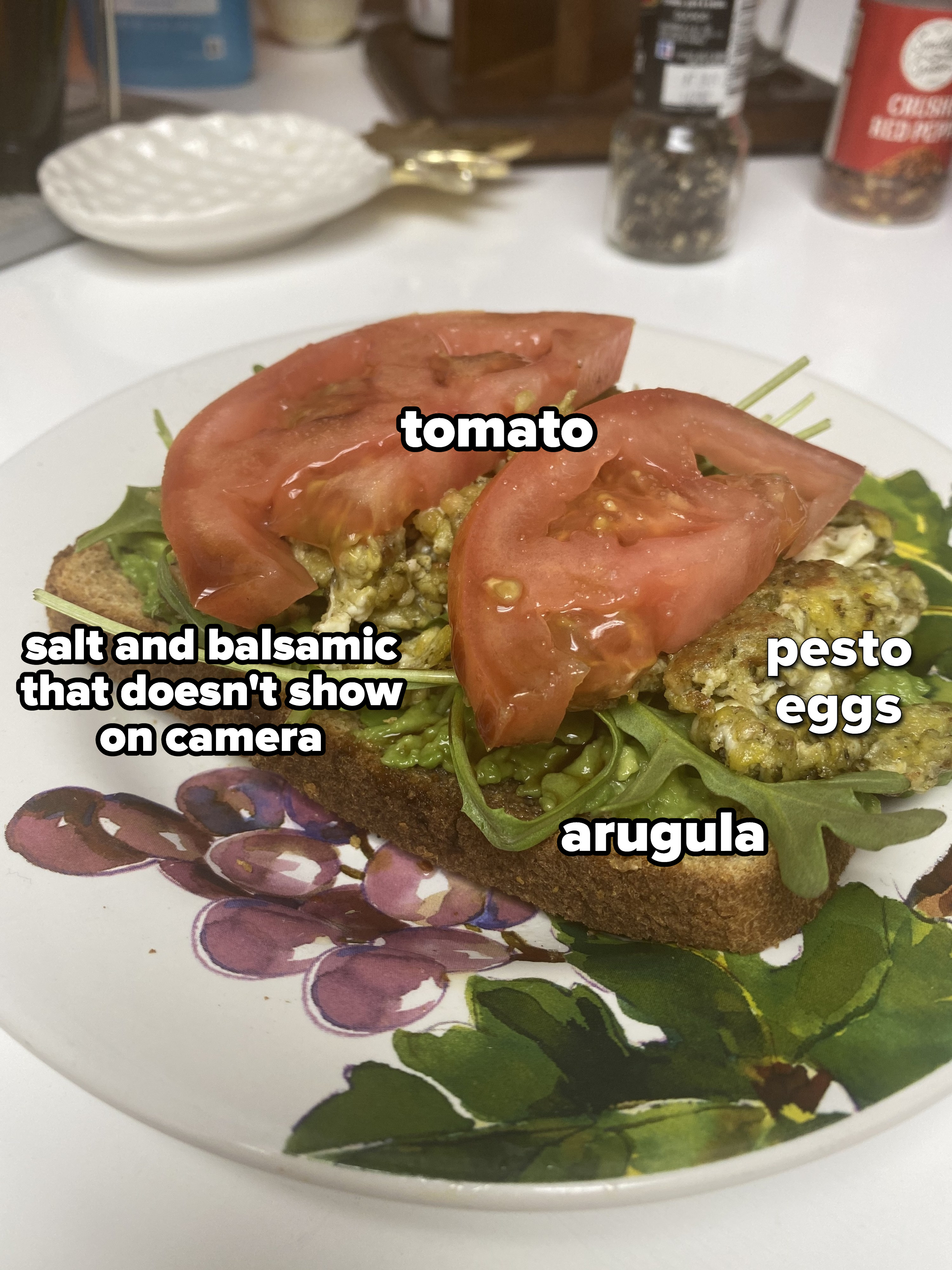 ...and it was just as good!
The original was more of a mix of flavors, where this variation is full-on savory. It was also a bit messier to eat because of the arugula leaves, but who's gonna judge me?
Final grade: A+, five stars, 10/10, a perfect way to spice up your basic egg prep.
Do you think you'll be trying this newest creation from TikTok Culinary Academy?