1.
The whole Valentine's gram montage that brought us right back to the awkwardness of getting — or not getting — one in high school: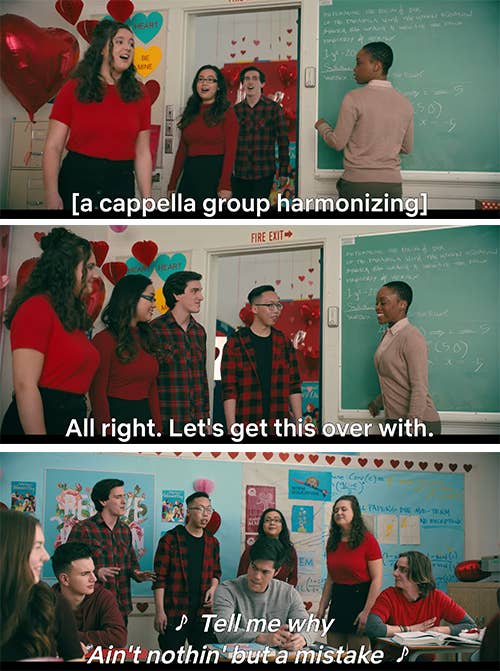 2.
When Lara Jean got so flustered upon running into John Ambrose at Belleview she broke a bowl, slipped, and fell on her butt: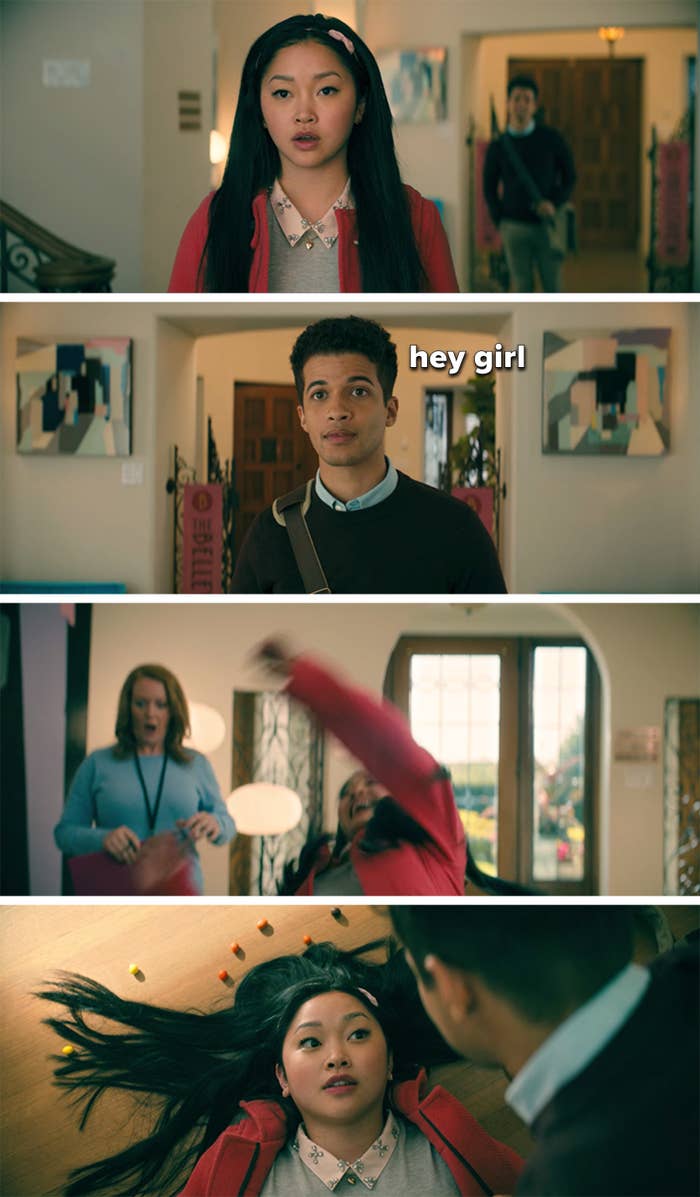 3.
When Lara Jean discovers that the beautiful poem Peter wrote her was actually written by Edgar Allen Poe: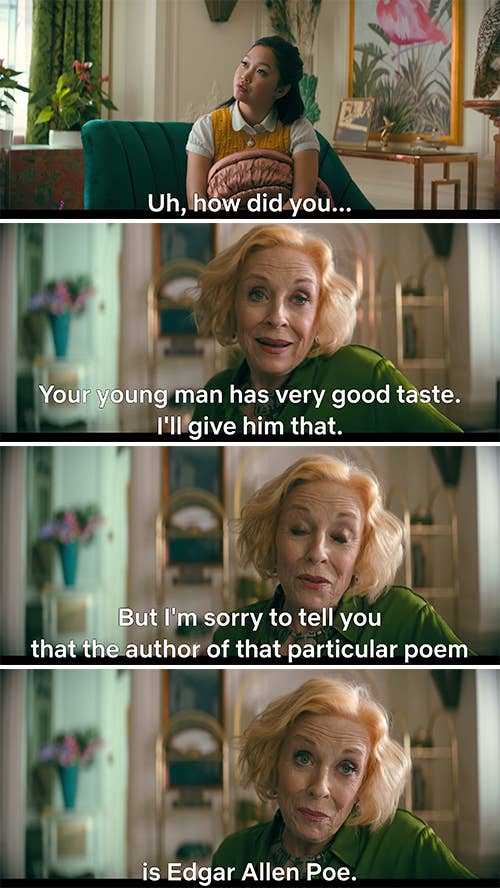 4.
When Peter got held up at lacrosse practice, resulting in this awkward coffee shop montage of Lara Jean trying to save his seat: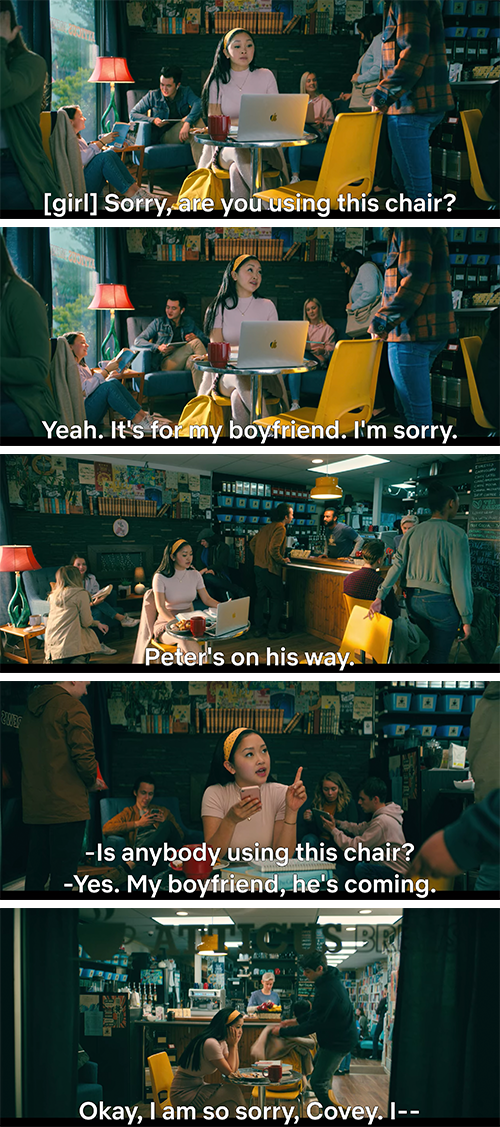 5.
When Peter and Lara Jean were having ~sexy times~ in his car, and suddenly Gen was there as a manifestation of Lara Jean's insecurity: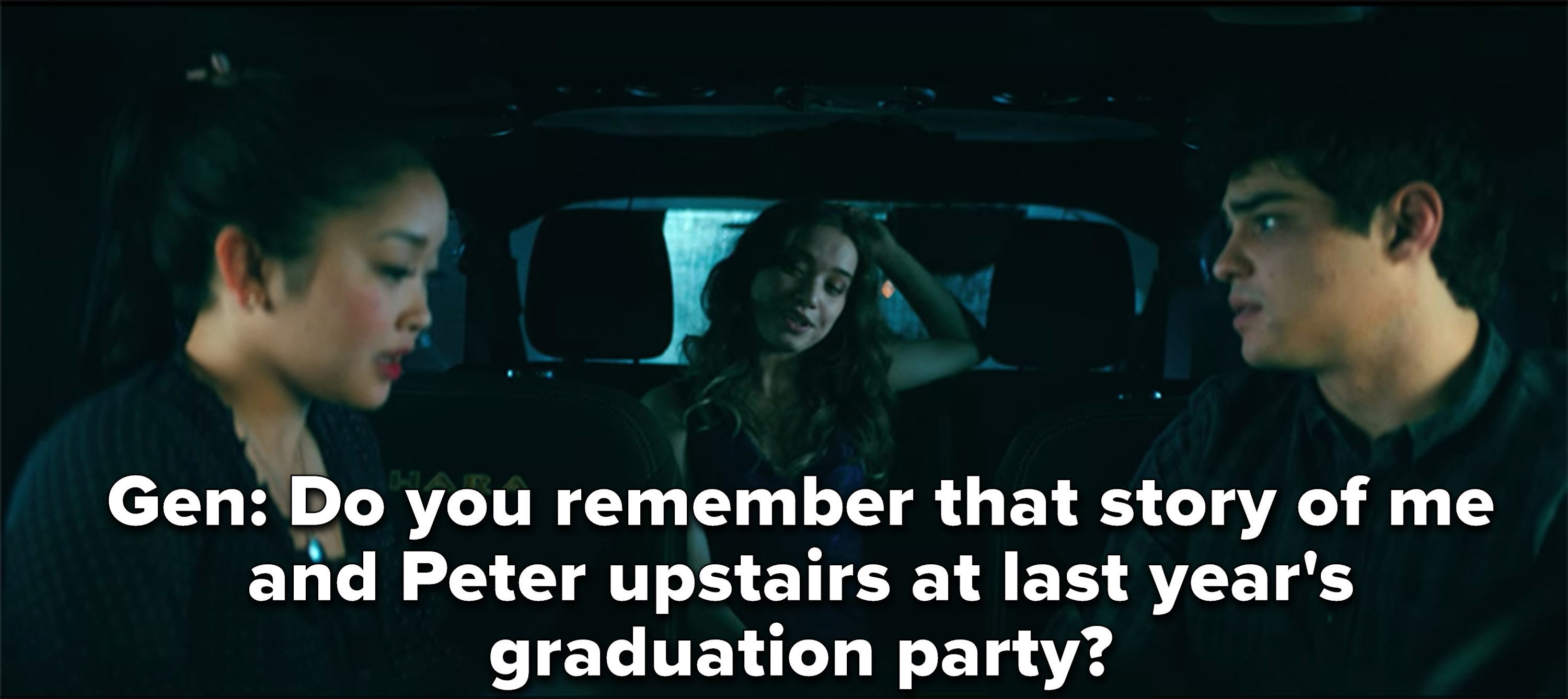 6.
When Lara Jean was trying to write back to John Ambrose and was literally all of us typing and deleting a cheesy text:

7.
When Peter did not know how to respond when Lara Jean told him about answering John Ambrose's letter:
8.
When Lara Jean and Peter spent an entire party at opposite ends of the room and texted each other when they were standing literally 20 feet apart: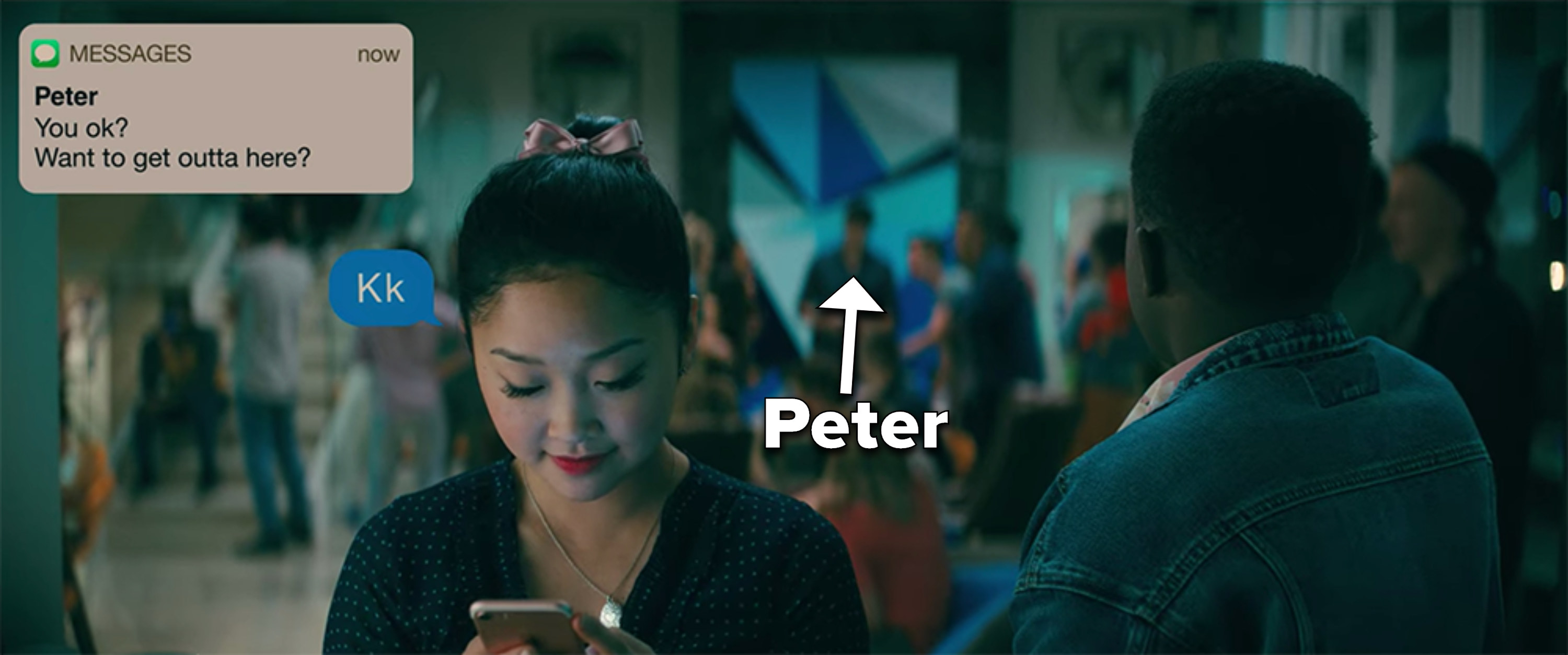 9.
When Gen dropped some truly upsetting knowledge on Lara Jean: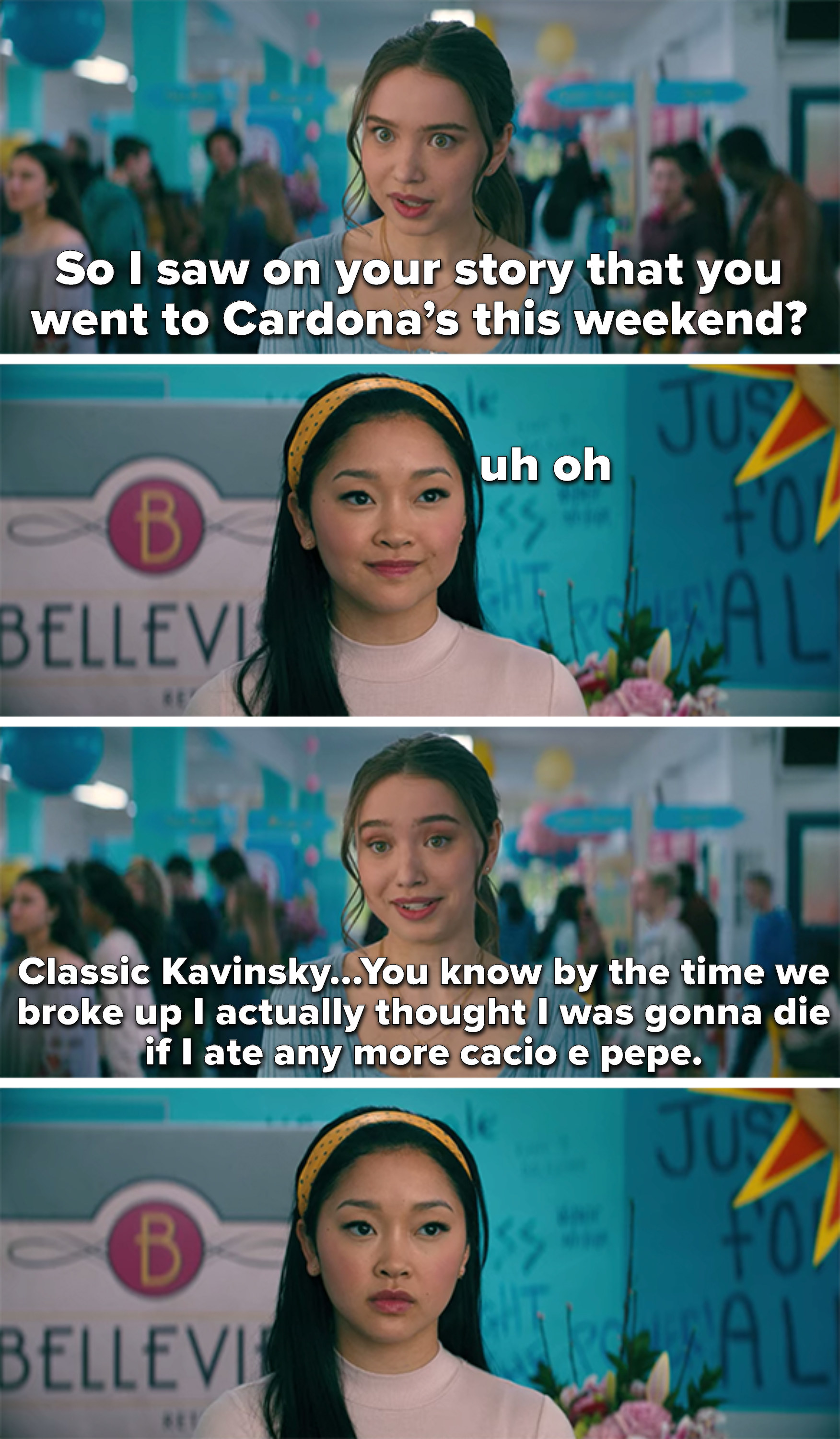 10.
When Lara Jean got dressed to cheer Peter on at his lacrosse game, only to end the day by breaking up: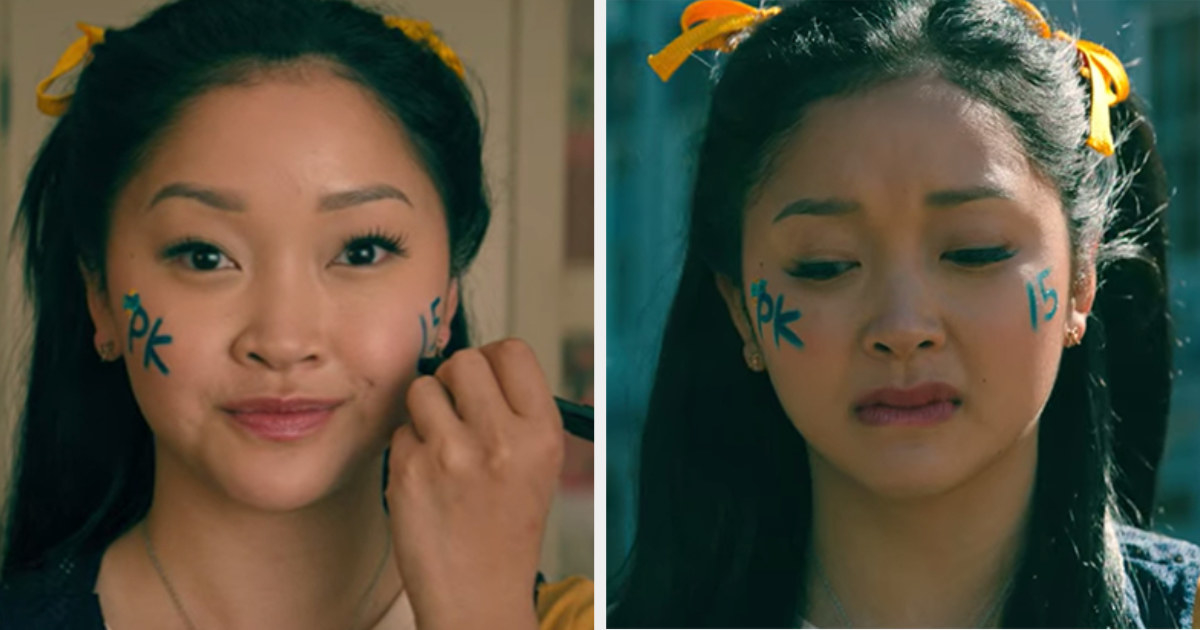 11.
When Peter invites Gen to the treehouse party without telling Lara, creating this uber-awkward moment: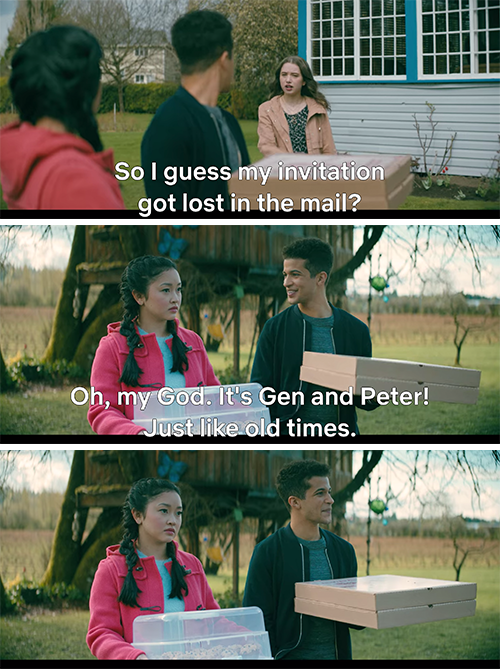 12.
When Gen was petty AF and brought up her and Peter's relationship at the treehouse party: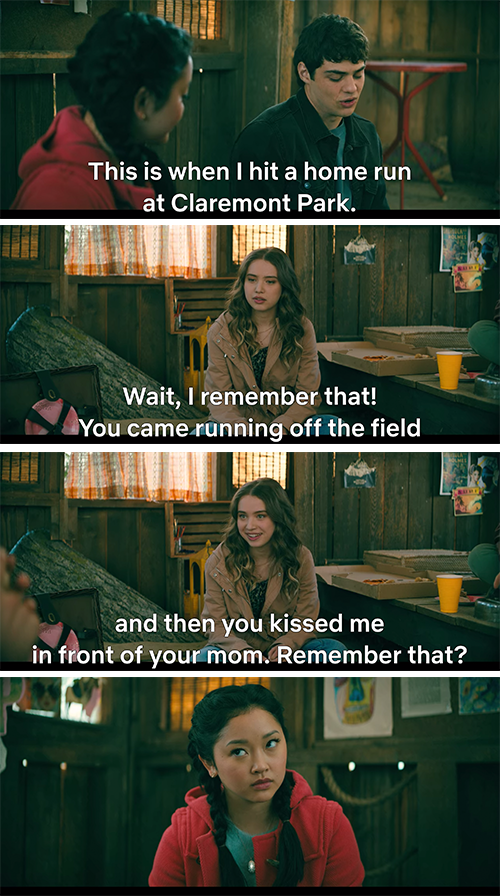 13.
When Peter brought up John Ambrose's stutter and made us all collectively cringe: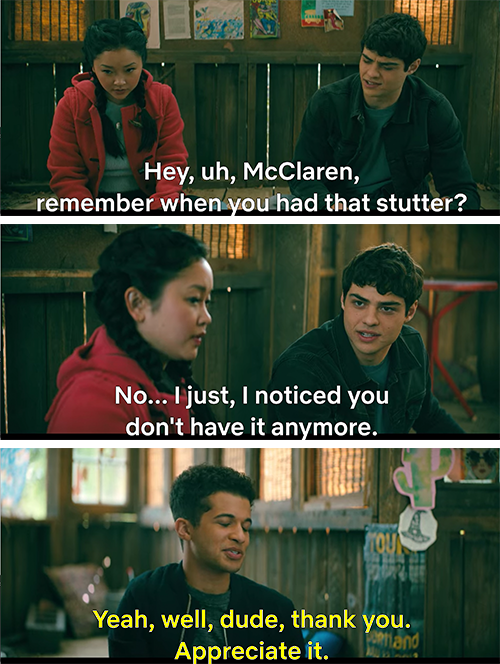 14.
When Gen decided to stir the pot AGAIN with this ~fun fact~ about Lara Jean and John Ambrose:
15.
When John Ambrose basically confessed his feelings for Lara Jean after he learned about her relationship with Peter, reminding us all of every situation we've ever misread:
16.
When Lara Jean was returning the locket Peter gave her and needed his help to take it off: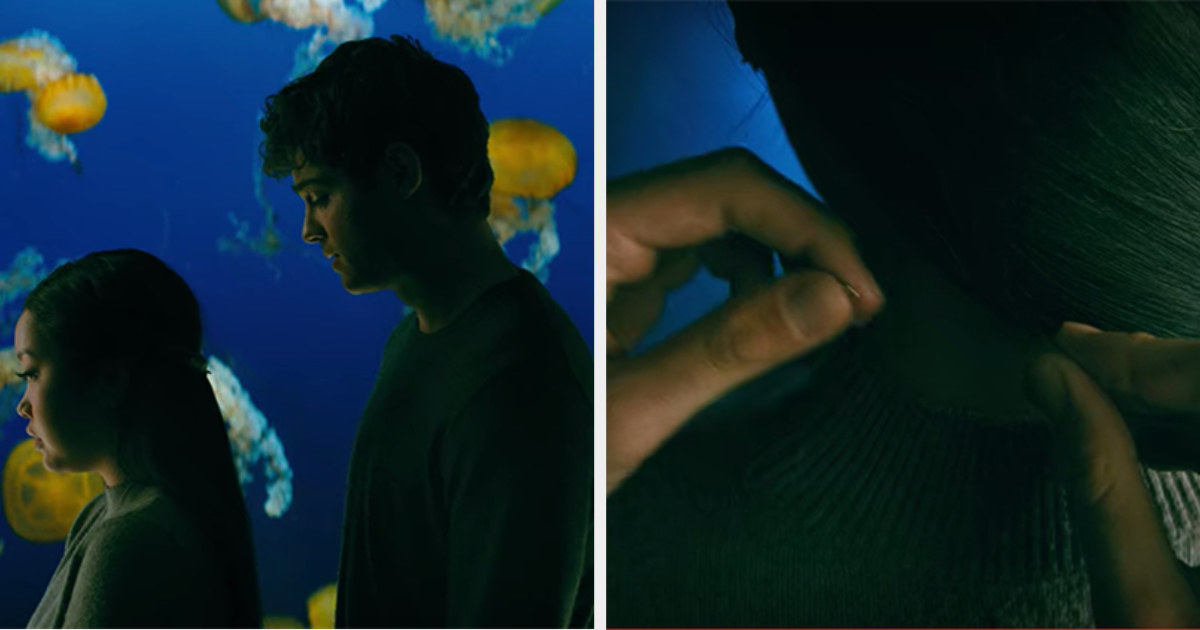 17.
When Lara Jean kissed John Ambrose, realized she still had feelings for Peter, and left him all alone in the snow: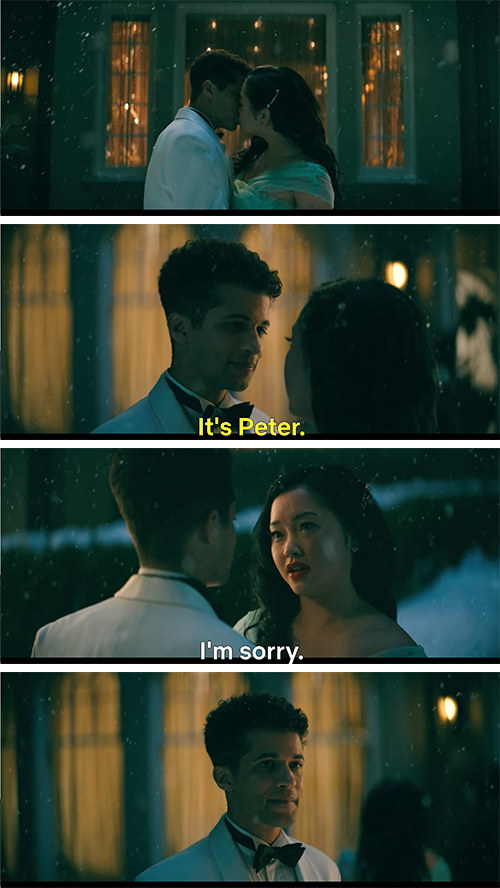 18.
And finally, when Lara Jean was so devastated from her breakup with Peter that the only way the movie could depict her heartbreak was an emotional lip sync through the halls: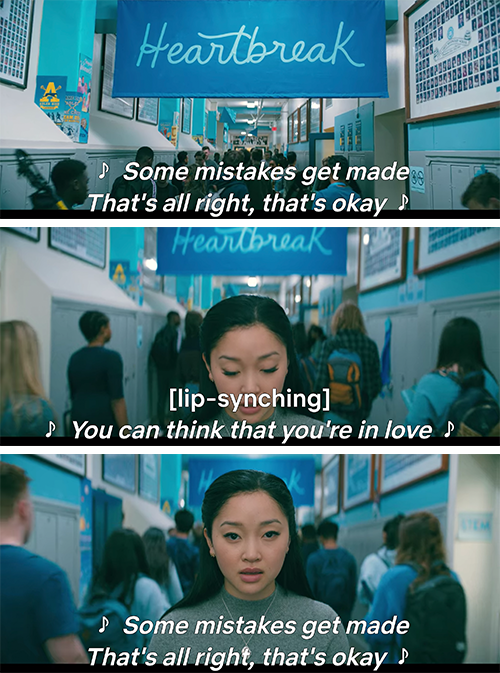 In conclusion this movie, while delightful, was occasionally awkward AF. Were there any moments that made you feel like you wanted the earth to swallow you whole? Let us know in the comments below?