Earlier on Saturday, the show released a statement saying that there would be no live audience and a limited crew at the show due to the spike in positive COVID-19 cases in NYC.
Later, Charli XCX — who was supposed to be the musical guest this week — announced that her performances wouldn't be possible amid reports of an outbreak of positive cases among the cast.
Then it was time for the show, and the first person who came onstage to an empty studio was...Tom Hanks?!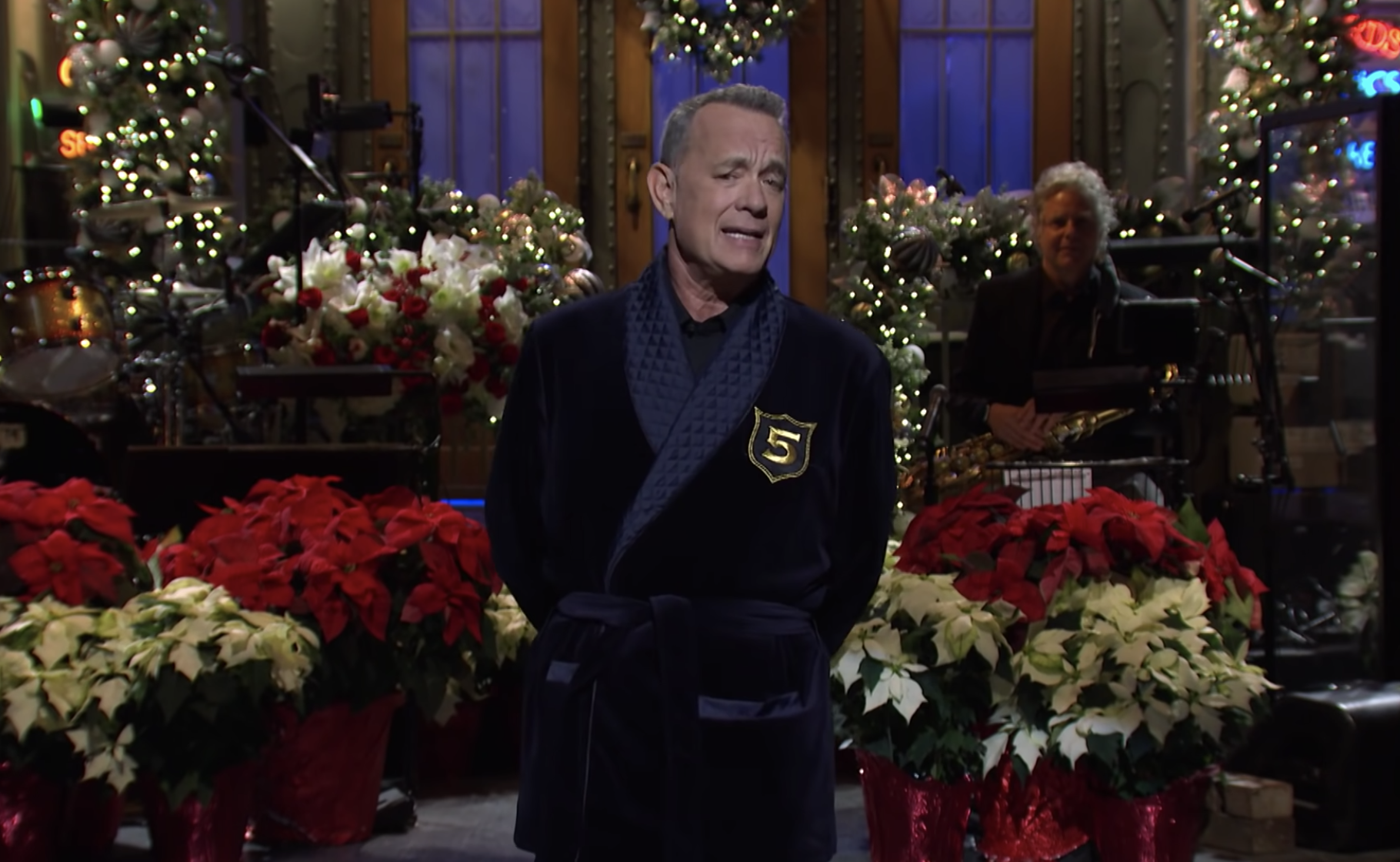 Indeed, Tom Hanks was there! And along with Tina Fey and Kenan Thompson (and a hilarious video from Steve Martin and Martin Short), he inducted Paul Rudd into the Five-Timers Club.
Paul, Tom, Tina, and Kenan explained that, since the cast and most of the crew were sent home, the show was going to consist of the pre-taped sketches they completed earlier in the week, as well as some holiday favorites from previous episodes.
The first new sketch was "HomeGoods," in which Aidy Bryant and Kate McKinnon played women who want grandchildren, and were, as usual, comedy gold.
Then there was "An Evening with Pete," a Raging Bull parody in which Pete Davidson SANG and showed us what he thinks he'll look like in 30 years.
And the last new sketch of the night was "The Christmas Socks," which starred Paul Rudd and Kyle Mooney, and featured Charlie XCX as a talking bird.
Despite the dystopian vibe of the whole thing, it was nice to have something to chuckle at while the world around us burns (again). It's also just impressive that SNL was able to retool the whole show in a few hours.
Here's hoping the new year lets the cast and crew come back safely and, dear god, may it bring the end of the pandemic.
There are so many things you can watch on Peacock for free, but if you want even more content, you can sign up for Peacock Premium for $4.99 a month or Peacock Premium Plus for $9.99 a month after a seven-day free trial.