Selena Quintanilla's Sister And Husband Have Weighed In On The New Netflix Series About Her Life
To the surprise of absolutely nobody, we have a lot of feelings.
Netflix's newest hit is Selena: The Series, about the life of Selena Quintanilla-Pérez and her rise to becoming the queen of Tejano music.
Lots of people are watching it, making it the No. 1 Netflix show in the U.S.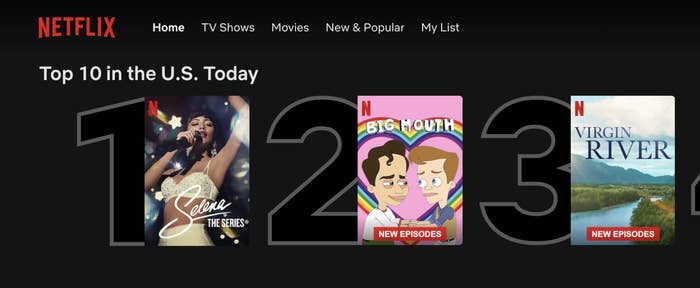 As you might expect with such an important cultural icon as Selena, there are a lot of feelings about this on-screen representation.
Some folks were happy to see this new version of her story, and appreciated the love Selena still gets after so many years.
But other people thought the show was far from perfect.
Some people felt that the show could never live up to the standard set by the 1997 film Selena, in which the legendary singer was played by Jennifer Lopez.
However, the biggest issue people had was with the white-washing of Selena herself, who is played by Christian Serratos in the series.
Despite the criticisms, two people showing their support for the show are Selena's sister Suzette Quintanilla and Selena's husband Chris Pérez.
Chris was not involved in the show, but shared a long message about his appreciation of the Quintanilla family and the music they made together.
When asked about his lack of involvement in the show, Chris said, "I'm not trying to not be a part of anything. At the end of the day, we all have our perspective on certain things and how things happened [...] There's not much more I want to say, and that's the God-honest truth."
There you have it! Lots of opinions. Lucky for you, you can check out the show and decide for yourself!