She kicked off her clever opening monologue with a joke about her famous costars.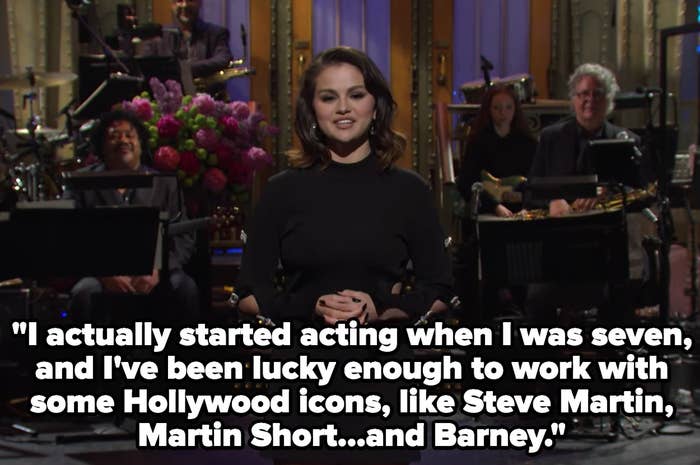 She said she asked a few of her famous friends for advice, including fellow Disney alumna Miley Cyrus. This gave Selena a chance to bust out her Miley impression which was, frankly, shocking in its accuracy.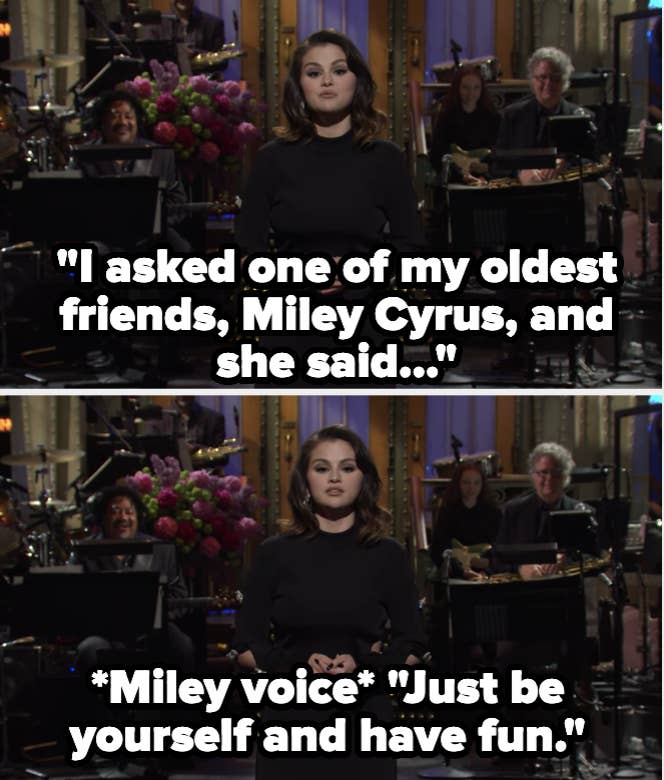 She only did a couple of sentences as Miley, but if you closed your eyes, you might think that Miley had somehow teleported into the studio.
Selena admitted that the monologue was a transparent excuse to show off her impression, but we'd all do the same thing in her shoes.
She wrapped up the monologue by joking about looking for love at SNL, and cited some famous couples who met on the show.