I'm sure you didn't have this on your 2022 bingo card, but Peyton Manning made a surprise appearance on Saturday Night Live last night...and kinda killed it.
He came out during "Weekend Update" to discuss the NFL playoffs, but it was clear he wasn't really interested in talking about that.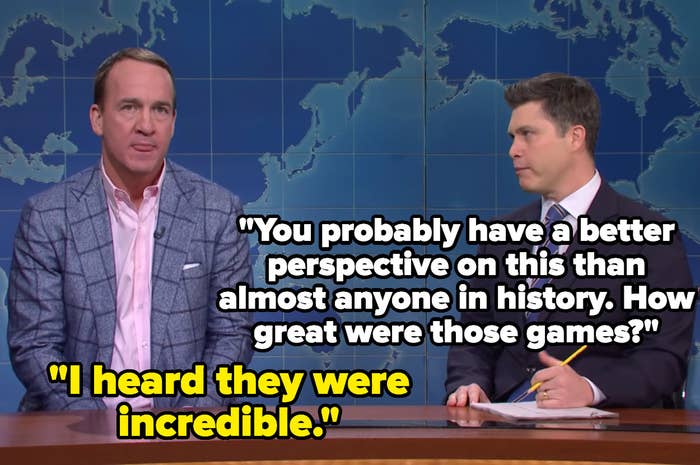 His delivery of "A fresh take on feminism, finally!" will live in my head rent-free all week.
Colin Jost tried to get Peyton to talk about some football news, but not even Tom Brady's potential retirement could get him back on topic.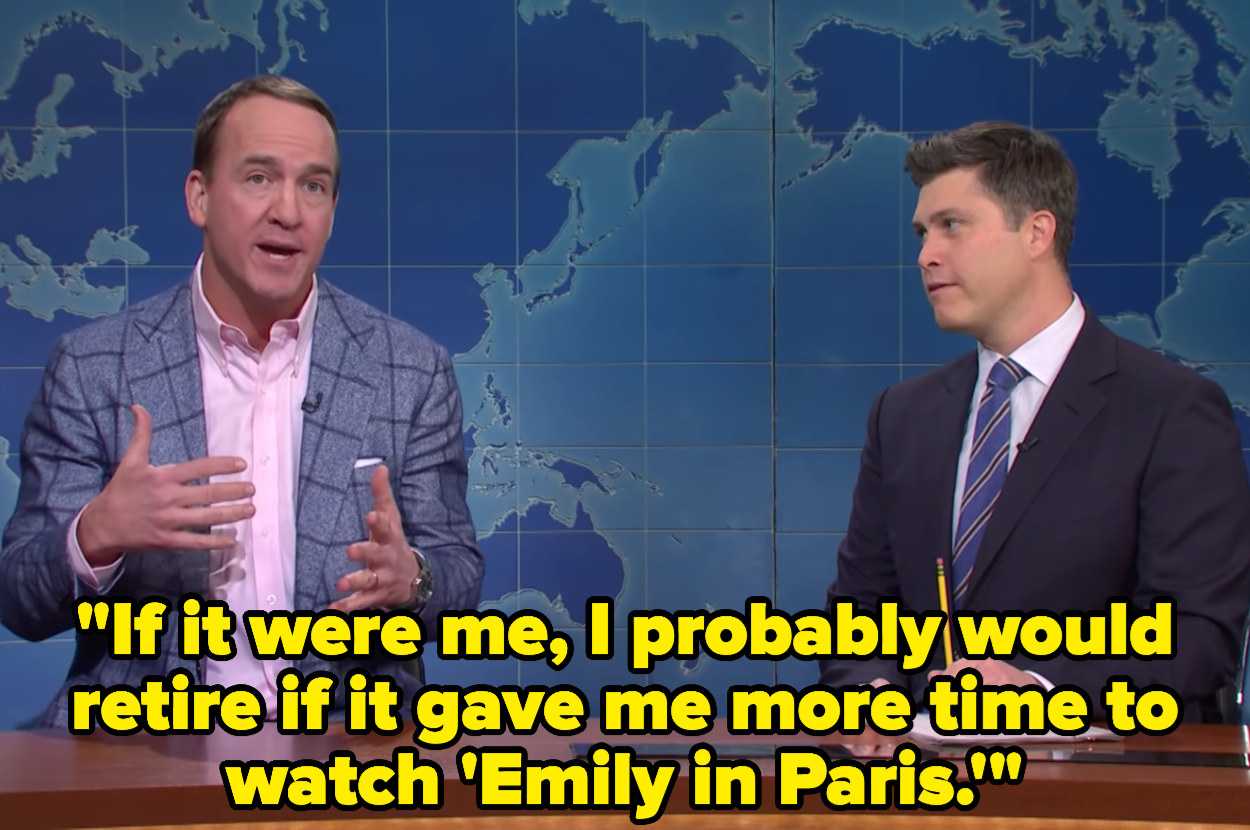 Peyton had thoughts on every aspect of the show, from Emily's career to the relationship drama to the fashion.
Colin seemed to be genuinely agitated that Peyton watched 10 hours of Emily in Paris and zero hours of football, but Peyton stood by his decision.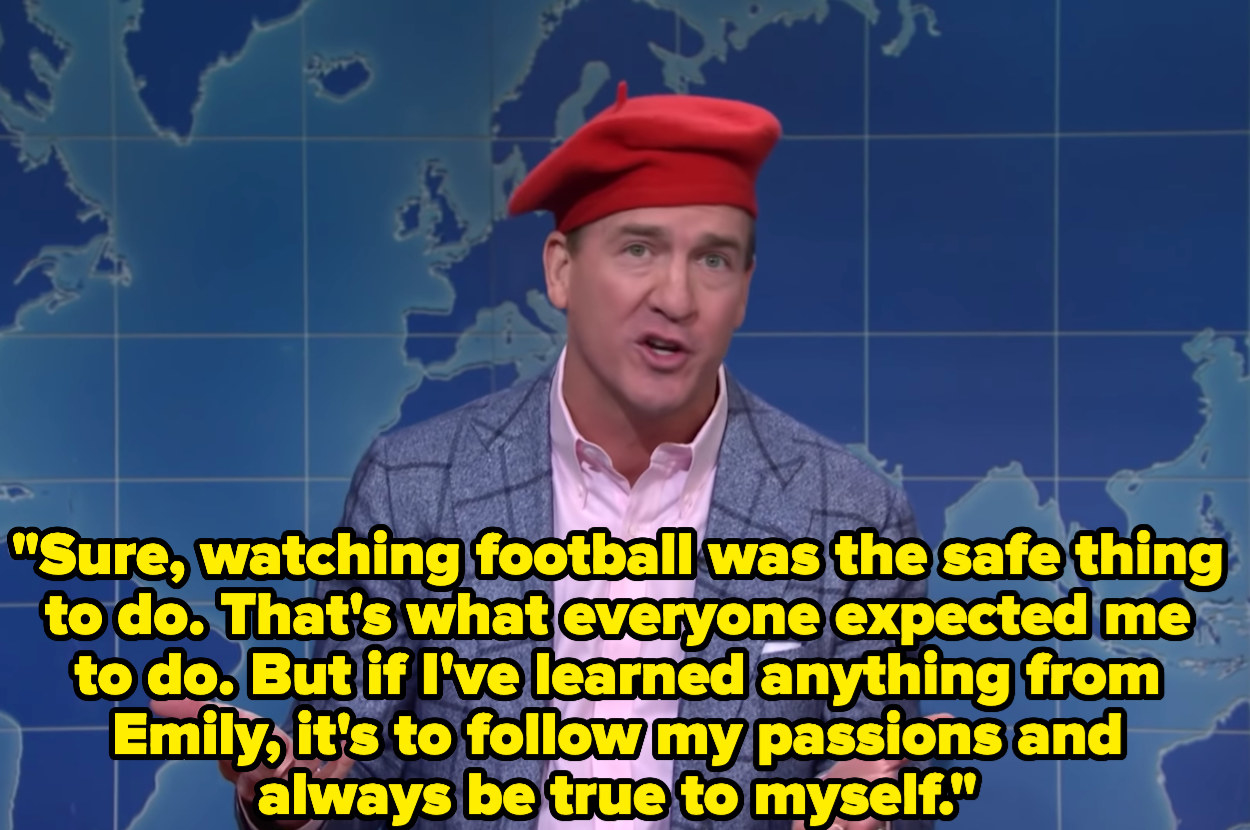 This was a truly unexpected segment, but let's not kid ourselves, it was delightful.
You can watch SNL on Peacock.
There are so many things you can watch on Peacock for free, but if you want even more content, you can sign up for Peacock Premium for $4.99 a month or Peacock Premium Plus for $9.99 a month after a seven-day free trial.