Jerry From "Cheer" Interviewed Celebrities At The Oscars And It's Just As Delightful As You'd Think
For our collective sakes, I hope this is the first of many red carpet interviews for Jerry.
Did you forget that the Academy Awards were on Sunday? In case you did, Parasite won Best Picture, Jane Fonda presented the award in sustainable fashion, and Bong Joon-ho left the place with four freaking Oscars to his name.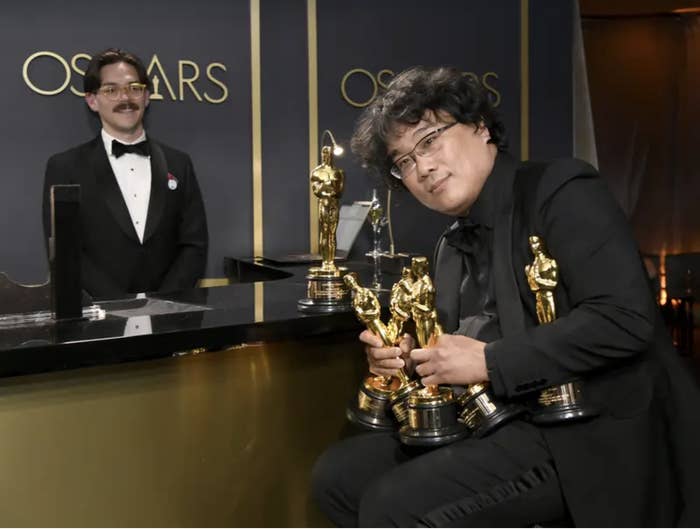 But he was not the only star of the night! The incredible, adorable, uplifting Jerry Harris, from Netflix's Cheer, was on-site as the red carpet correspondent for The Ellen Degeneres Show.
I'm sure Jerry was excited to meet all these famous people, but the real treat was for the celebs who, like the rest of us, have fallen in love with him.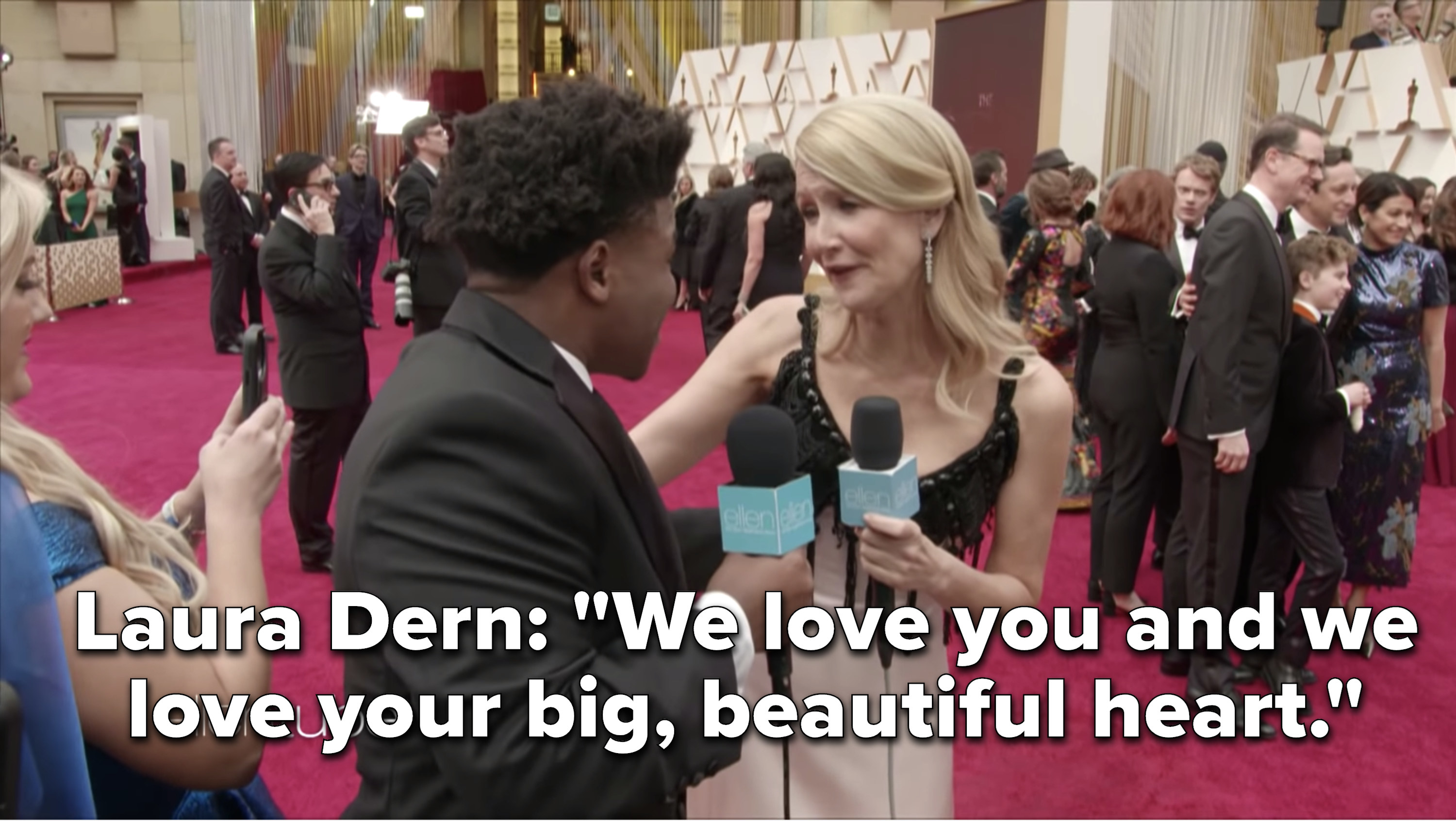 He started the night by wishing Our Queen Monica Aldama a happy birthday (!!) and giving us an opportunity to admire his tux, complete with a Navarro tie and pocket square.
Jerry and last year's Best Supporting Actress winner Regina King bonded over conquering 2019 like a pair of winners.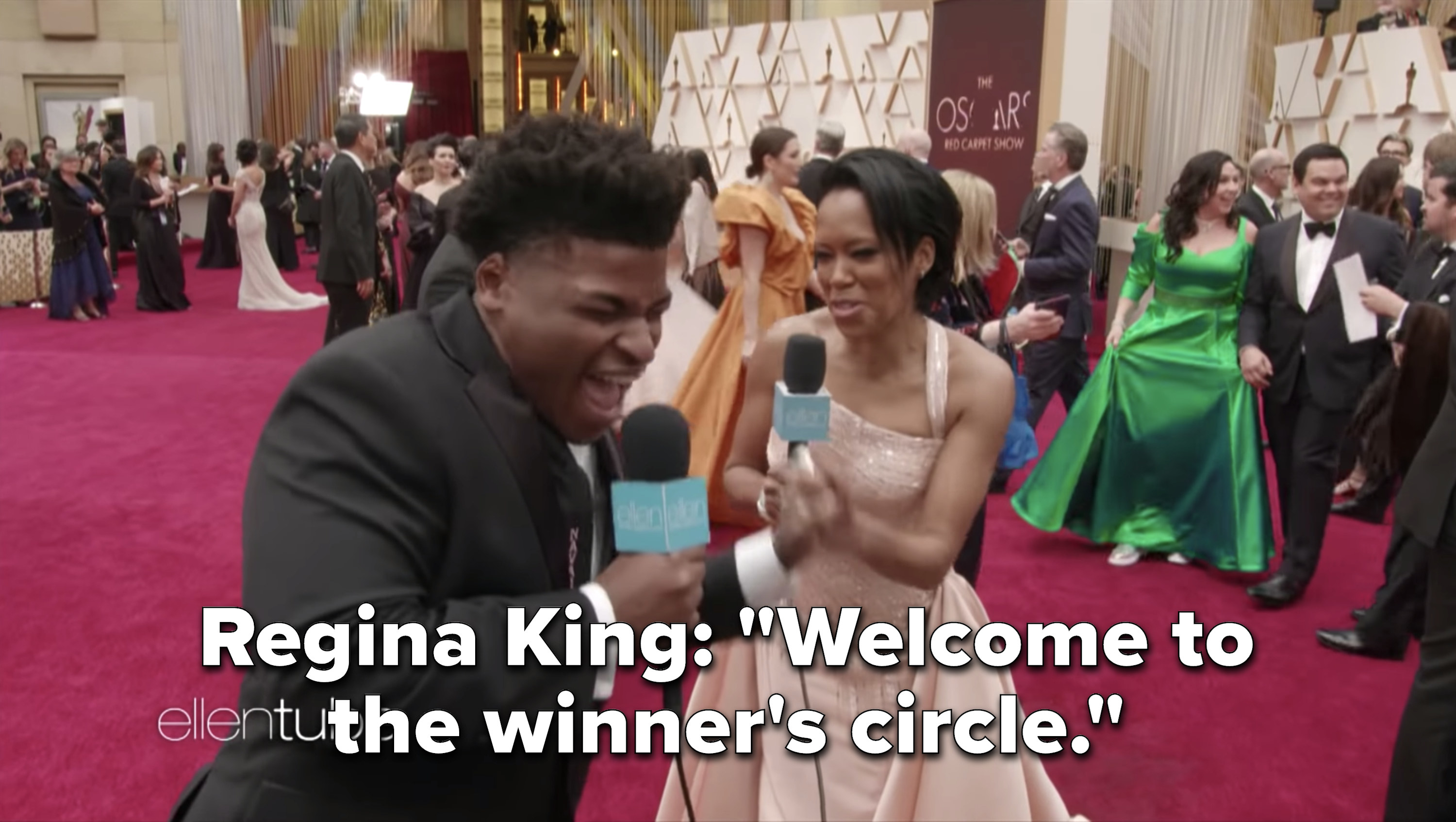 Greta Gerwig was so excited to see him, she forgot about Noah Baumbach.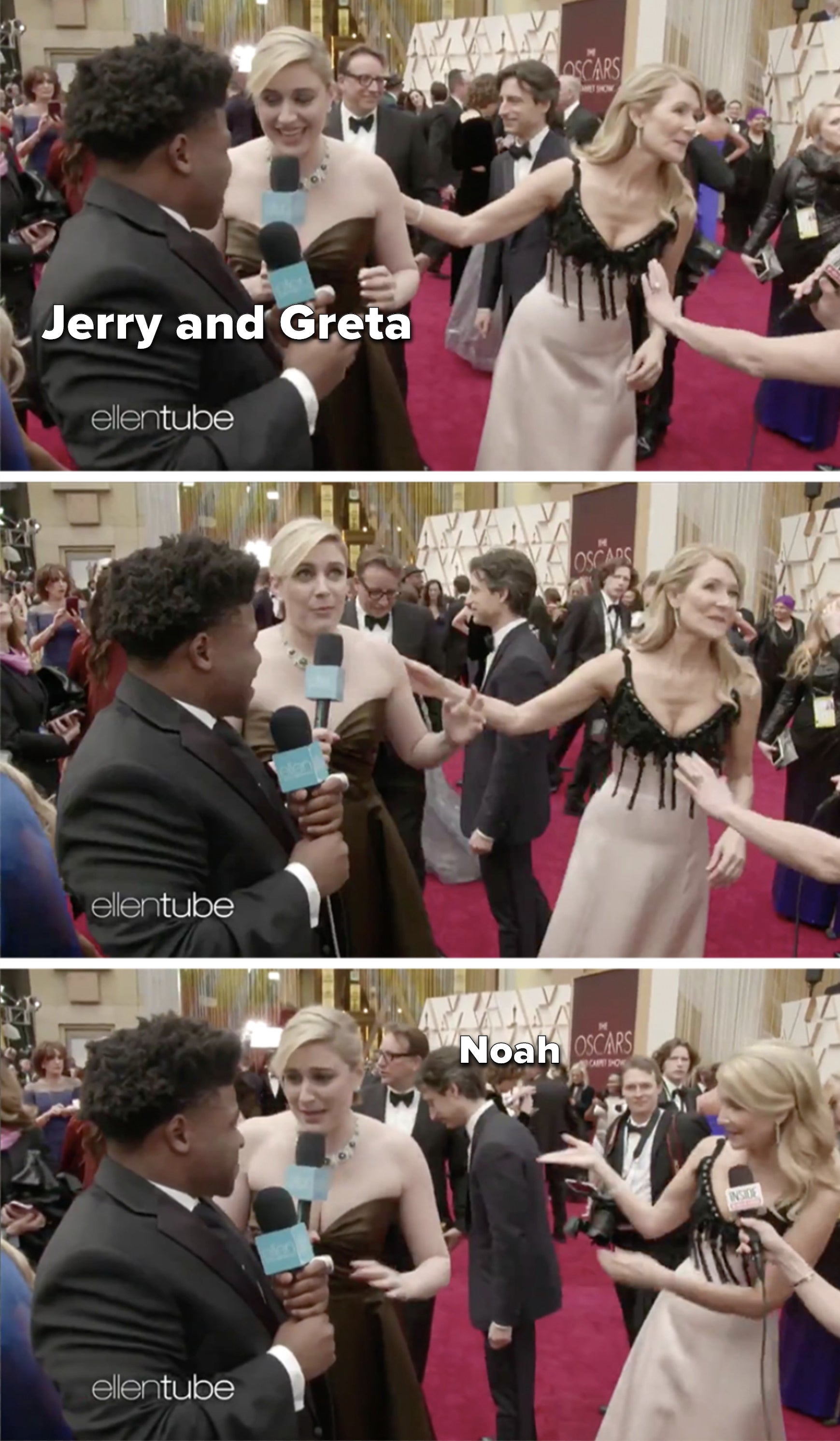 In a moment that wasn't in the segment but was thankfully documented on Instagram, Jerry had a chat with Janelle Monáe, who gazed adoringly at him as they held hands. Two truly remarkable people having what looks like a touching moment — we love to see it!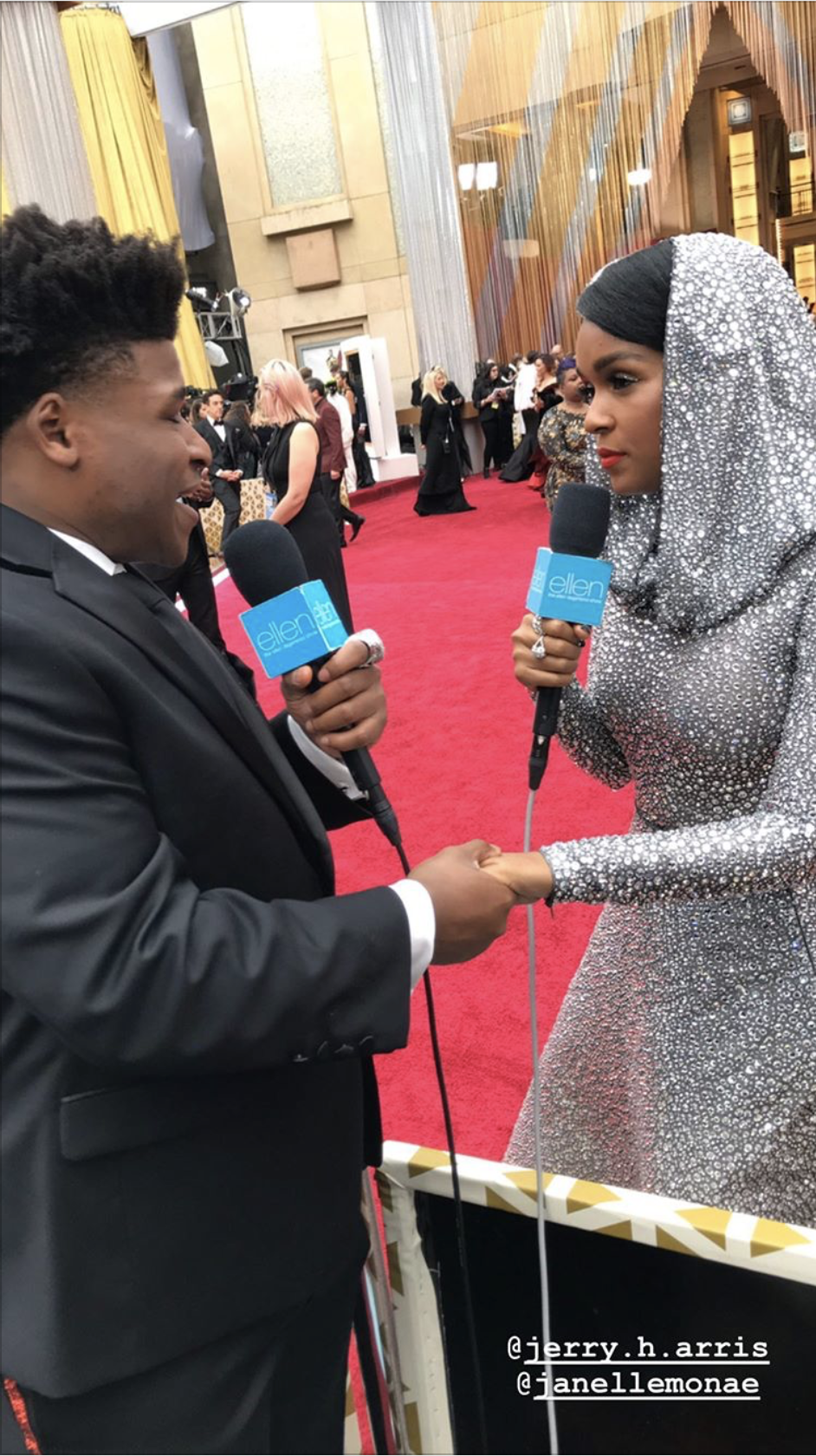 Billie Eilish and Kathy Bates were such big fans that they tried on Jerry's championship ring.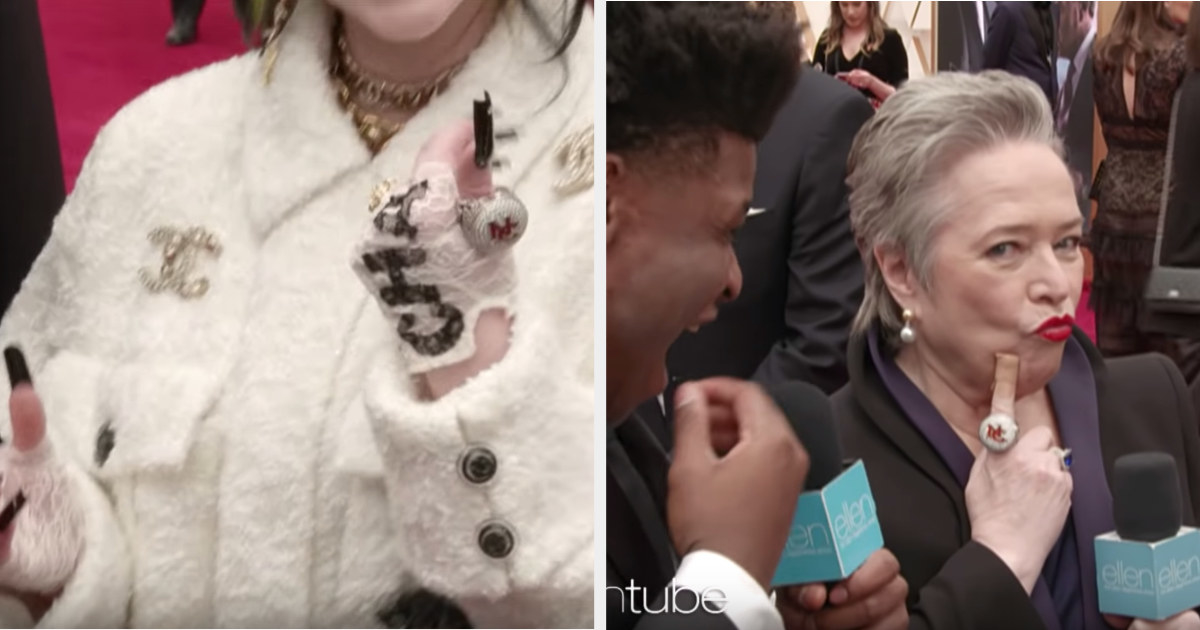 And finally, Jerry understandably lost his cool a little bit when he talked to Professional Movie Star Brad Pitt.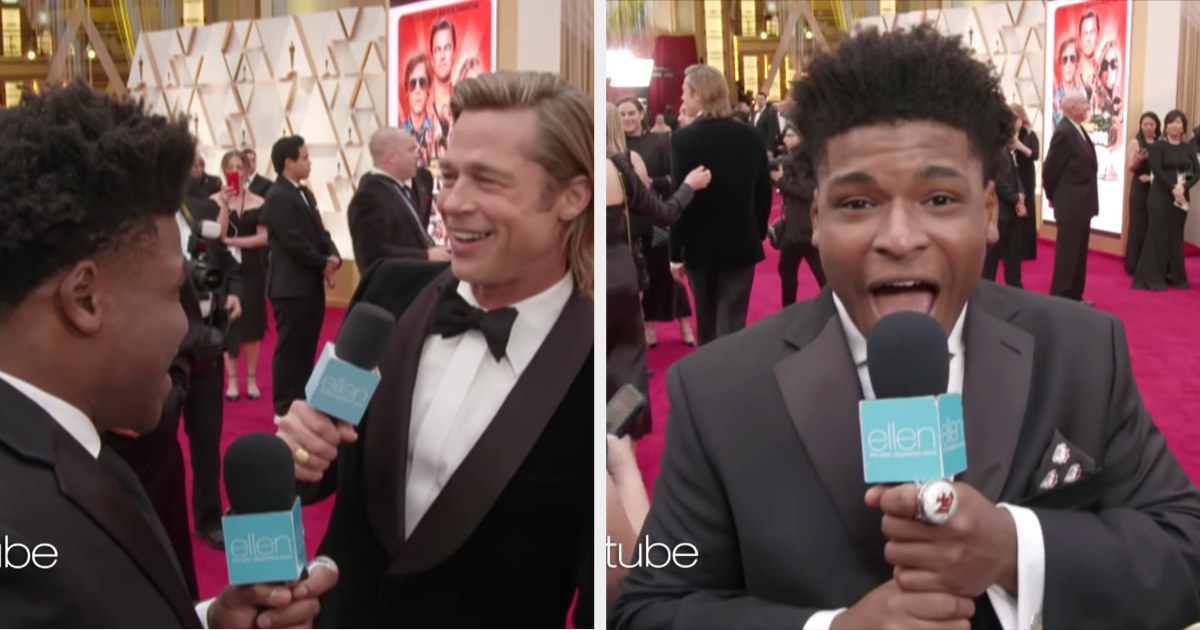 After his corresponding duties were done, Jerry spent the rest of the night livin' it up at the Vanity Fair Oscar party with Navarro cheer's assistant coach, Andy.
Here's hoping this is the first of many red carpet appearances for Jerry!