Year after year, Fashion Week is an opportunity for celebrities to look very cool as they sit at the edge of a catwalk, and this year's BOSS by Hugo Boss fashion show in Milan was no exception.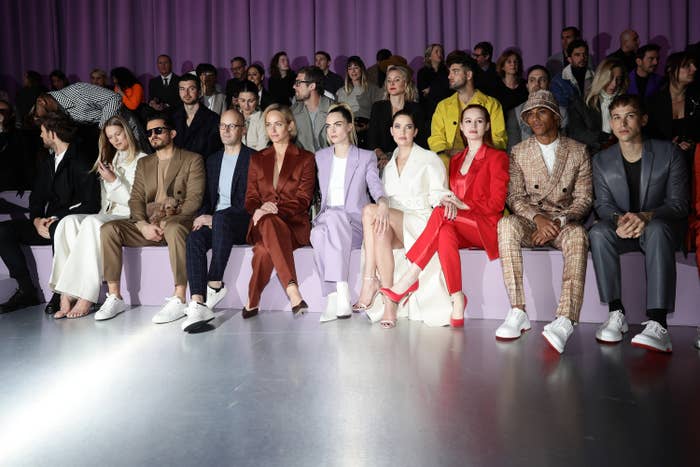 But there was a major breakout star in the famous audience. Reader, please say hello to Orlando Bloom's puppy, Mighty, who clearly stole the show and deserves a modeling contract immediately.
Orlando brought Mighty with him to the stylish event and wore a tan suit to match his pup on the lavender carpet.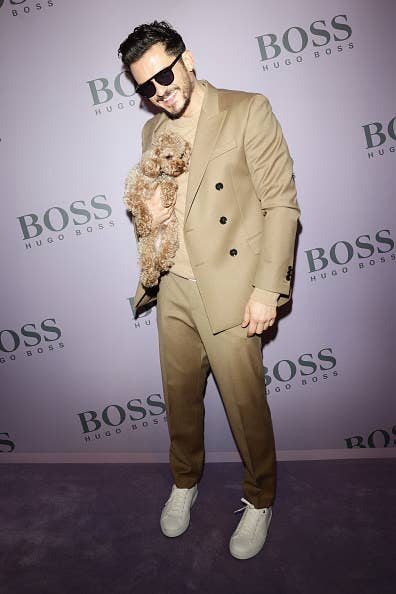 Orlando's Carnival Row co-star Cara Delevingne was so taken with the little guy, she snatched him up for a few pics herself.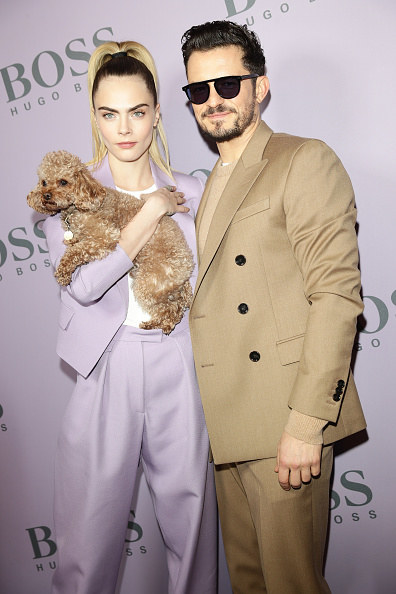 When it came time for the actual show, Mighty was the best-behaved boy in the world as he watched from Orlando's lap.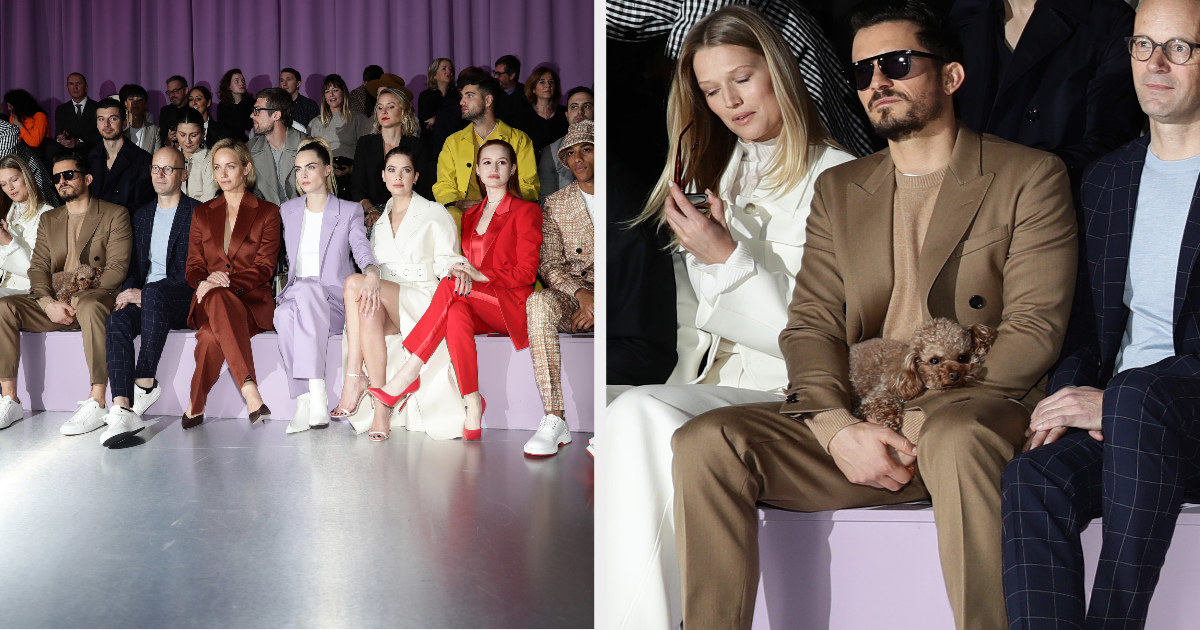 To be quite honest, I don't know how anybody could focus on the fashion when Mighty was serving up this Georgette from Oliver and Company realness.
All I'm saying is I hope we see Mighty Perry-Bloom walking the runway soon, or at the very least making many more appearances on Instagram.