Turns Out, Machine Gun Kelly Did Not Shave His Head For A Music Video
I cannot lie, I'm relieved.
His newest music video, "Papercuts," sees him sporting a couple of new looks, including a shaved head and an (apparent) homage to Edward Scissorhands.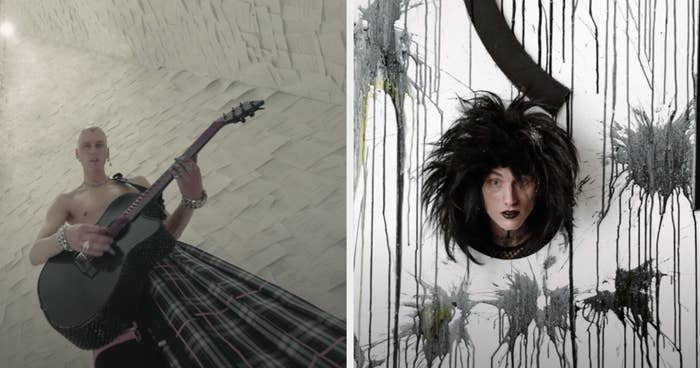 MGK showed off his new 'do on Twitter to promote the video, and a lot of us wondered if he'd really shaved and tattooed his head or if it was just a bald cap.
In case you were worried that his frosty locks were gone forever, don't be! HE WAS, IN FACT, WEARING A BALD CAP.
In case that's somehow not enough to convince you, I've gathered more evidence from the video. Exhibit A:
Exhibit B: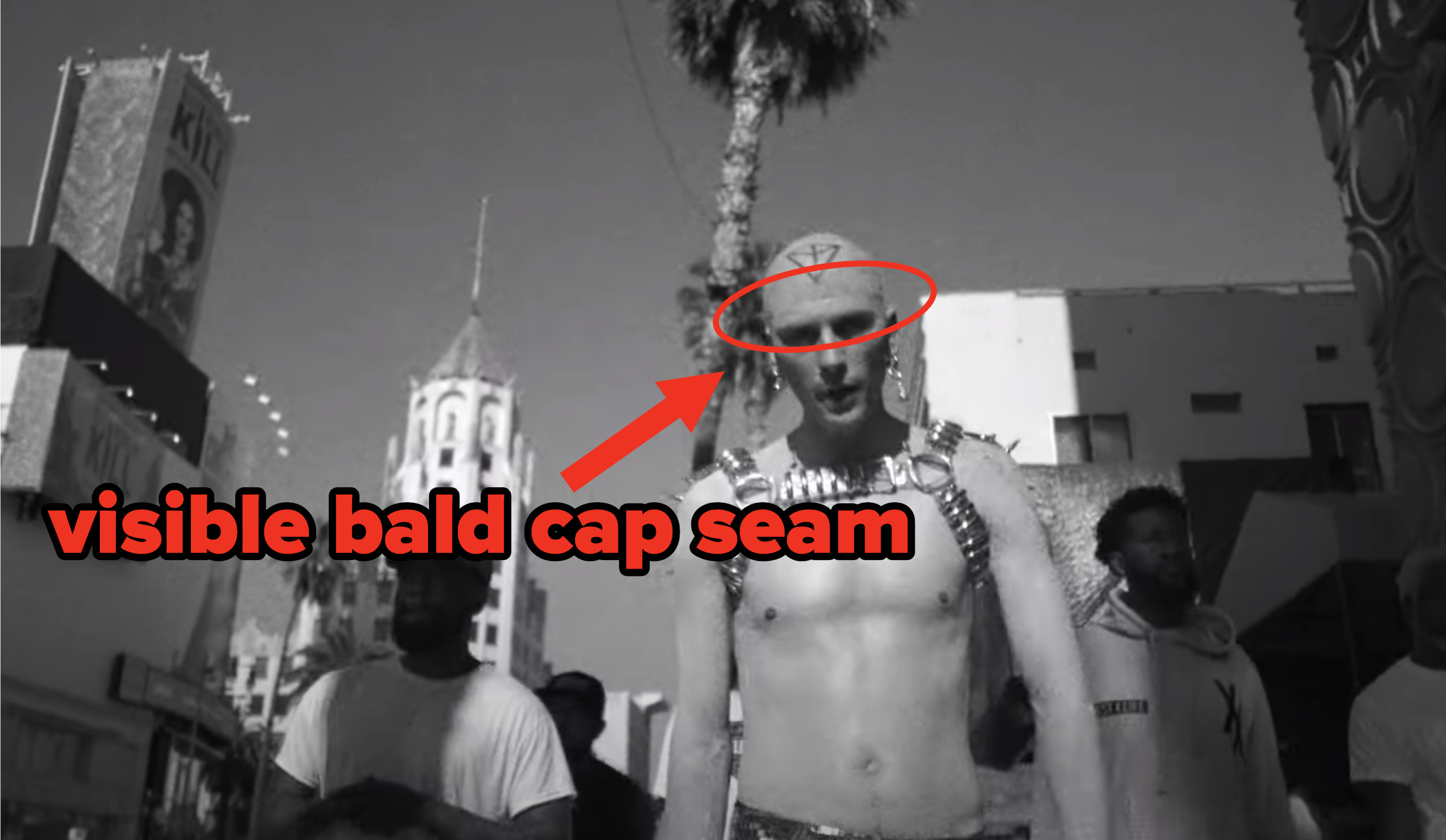 Exhibit C: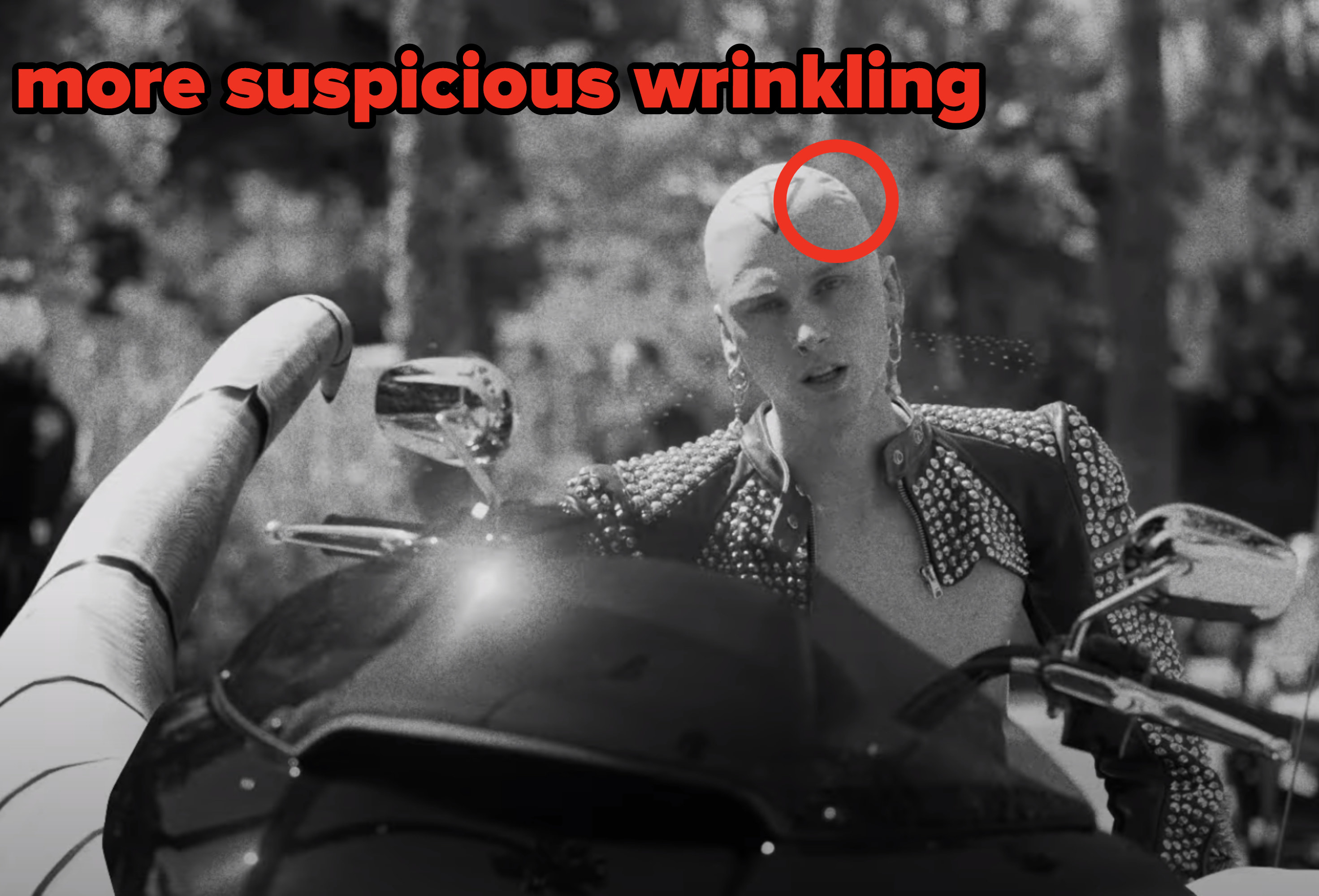 And that's it! Case closed, mystery solved.