Will Forte hosted Saturday Night Live this week, and it's not a surprise to anyone that he killed it.
He was assisted by some famous friends who stopped by the show, starting with Kristen Wiig, who crashed his monologue.
Later in the monologue, Will took questions from an audience member: Lorne Michaels himself, in a rare on-camera appearance. Lorne admitted that he booked Will as a host by mistake and that he really meant to book Willem Dafoe.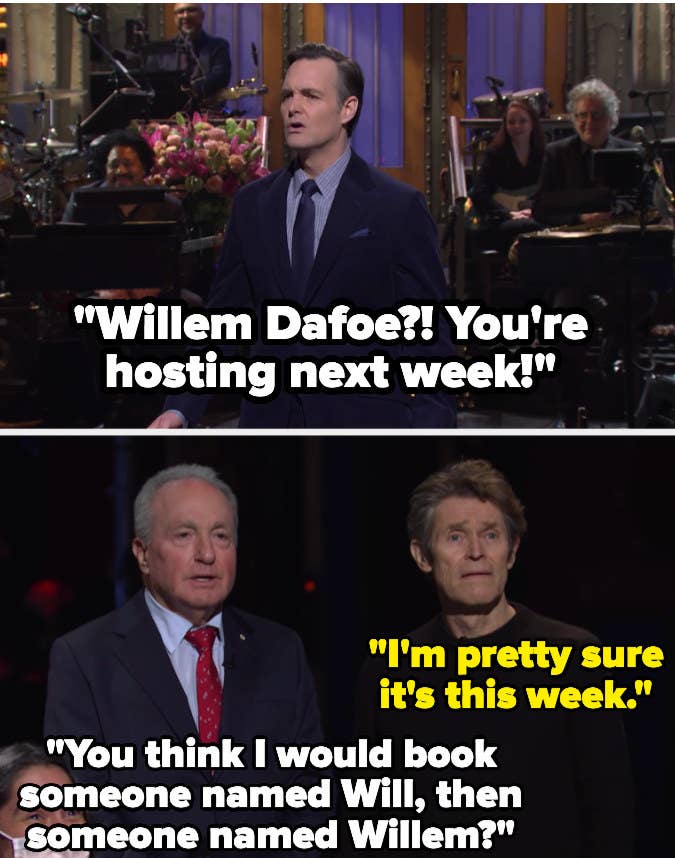 Kristen joined Will for a live sketch later in the show, in which they both played eccentric country singers and dazzled the nation by not breaking while they were doing this:
She also reprised her character Vicki in some pretaped MacGruber sketches, which also featured Ryan Phillippe as Piper.
It's always fun when SNL has special guests pop in for cameos, and this episode was no exception.
There are so many things you can watch on Peacock for free, but if you want even more content, you can sign up for Peacock Premium for $4.99 a month or Peacock Premium Plus for $9.99 a month after a seven-day free trial.