The writers celebrated Kate's return by having her in almost every sketch alongside host and musical guest Billie Eilish, and the last sketch of the night was easily the funniest.
Billie and Kate played employees at "Business Garden Hotel & Suites & Hotel Room Inn," the most bland yet unsettling hotel to ever exist.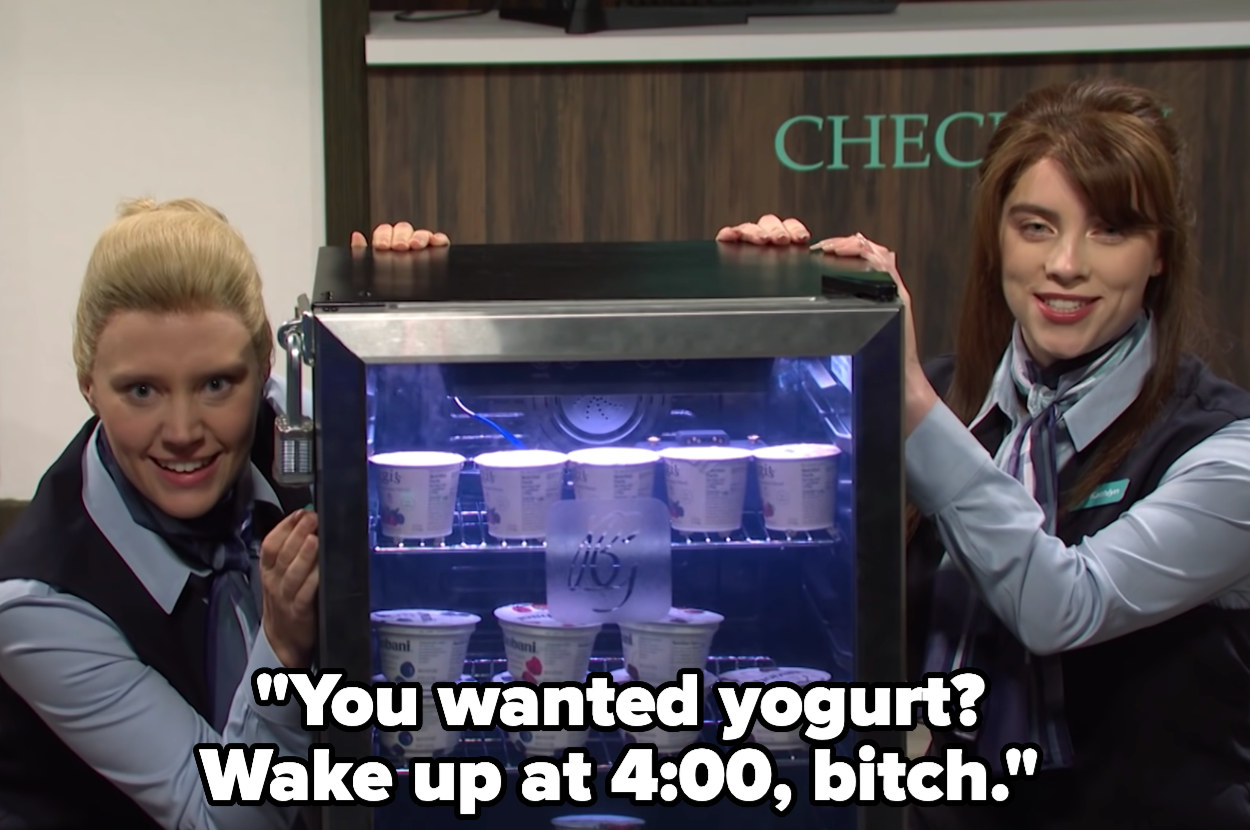 As "Kathlyn" and "Kathreen," they made no effort to hide just how mediocre their hotel was.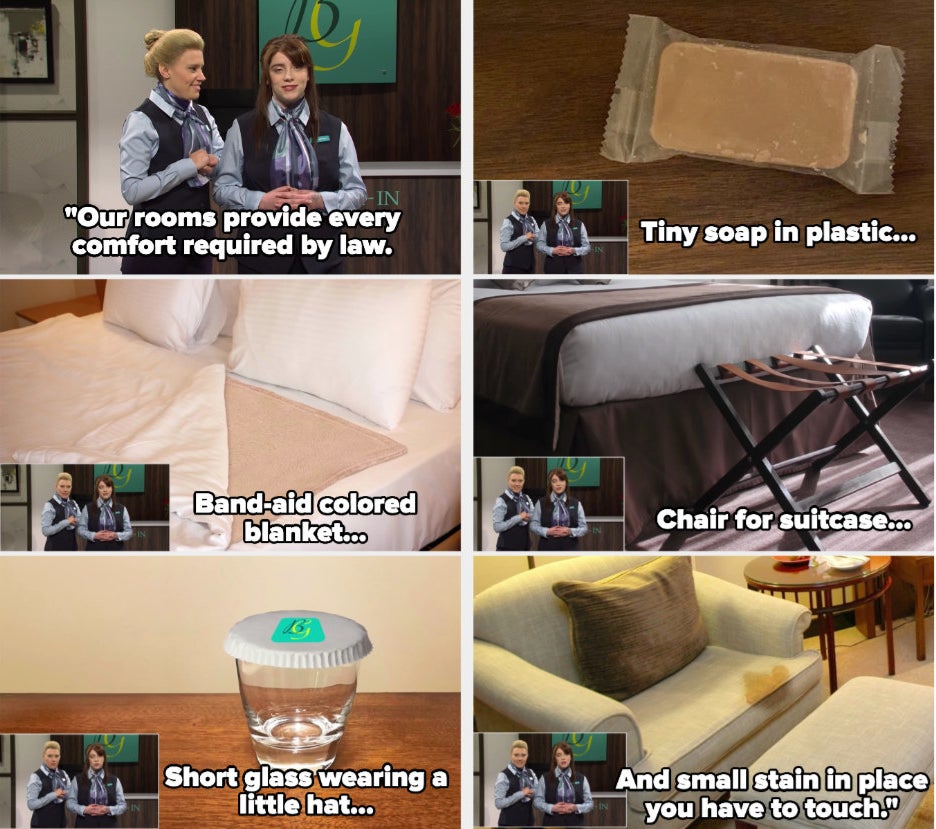 And it wasn't long before Billie and Kate were having to fight off their own giggles.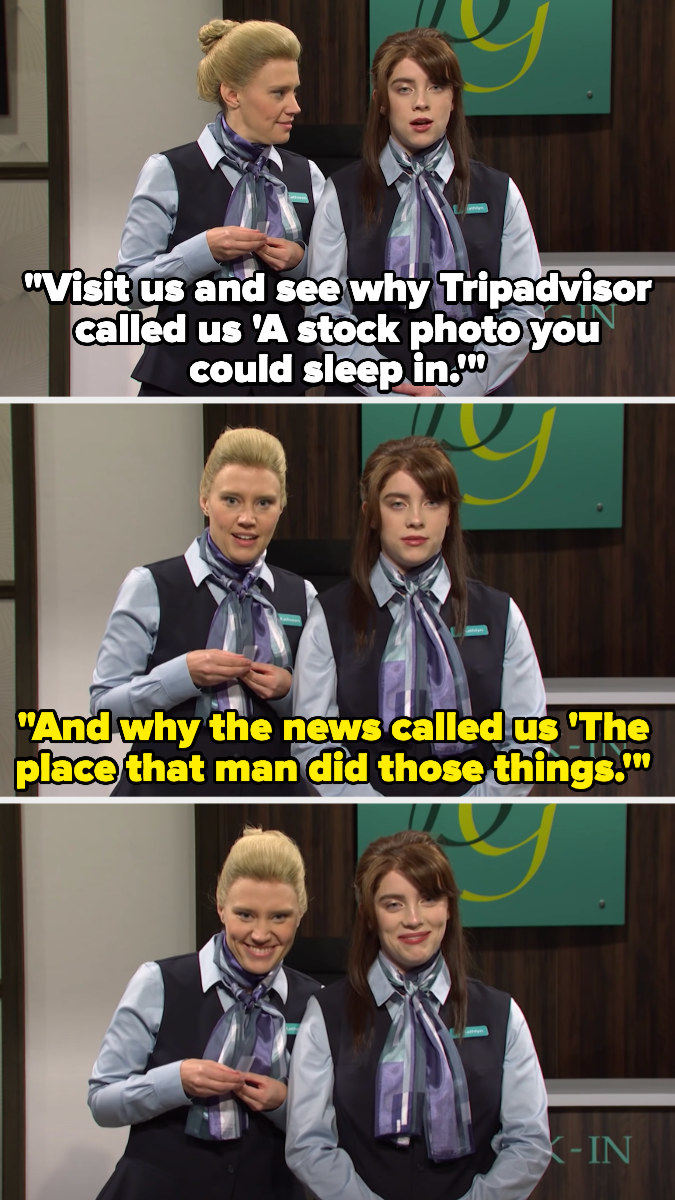 Billie in particular had a hard time keeping it together while Kate poked her in the arm.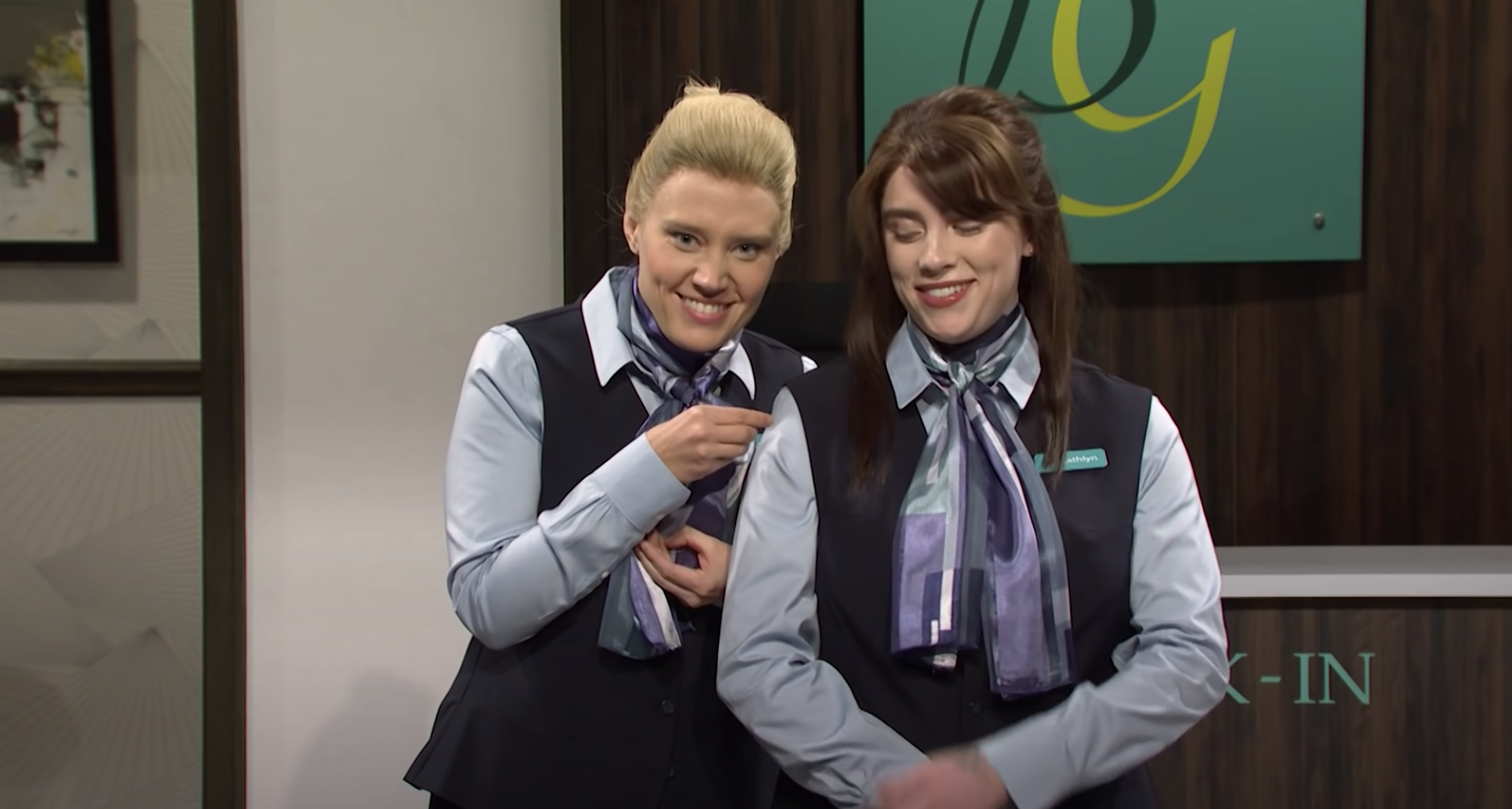 Rounding out the hotel's staff were Aidy Bryant as the frazzled concierge and Billie's brother, Finneas, as the bellhop/valet/night manager/in-house doctor.
Finally, Billie and Kate closed it out by listing "all of life's less sparkly moments" that the hotel would be perfect for hosting.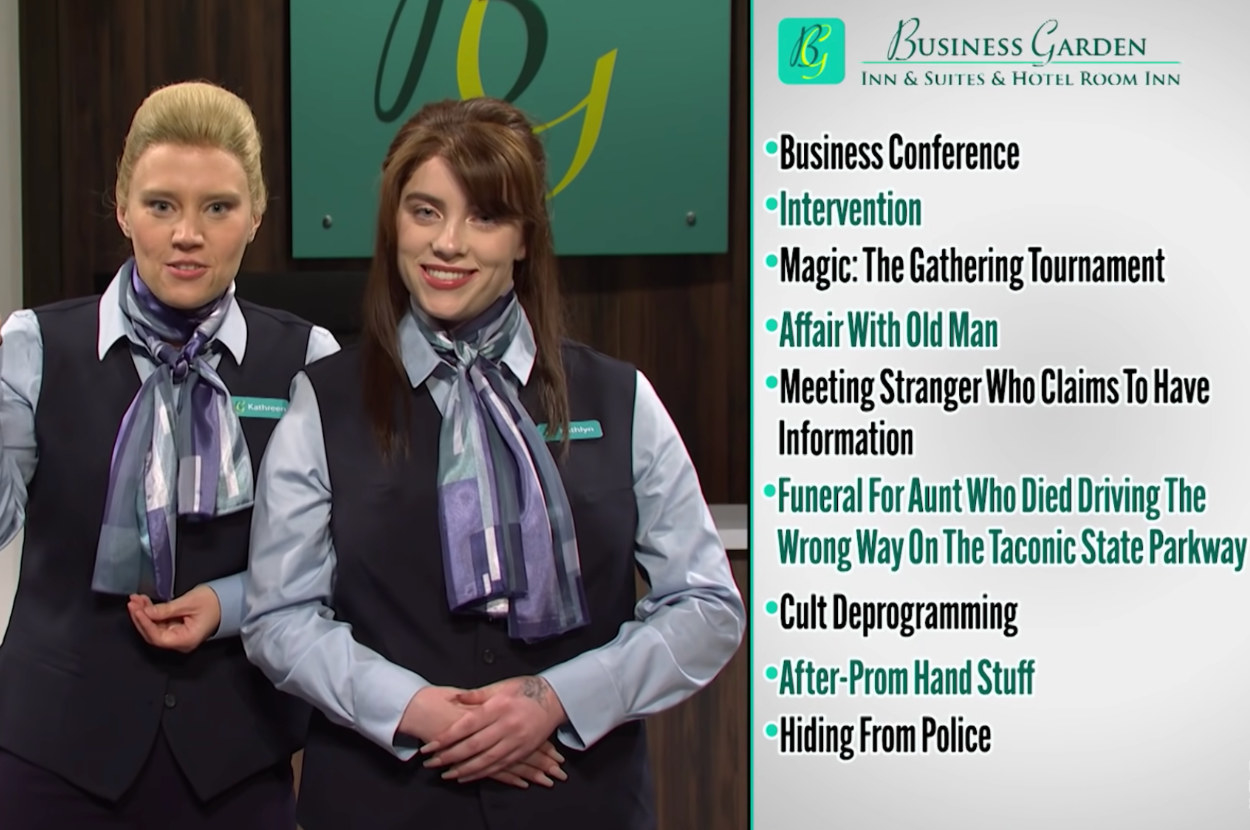 You can watch more of Kate and the SNL Crew on Peacock.
There are so many things you can watch on Peacock for free, but if you want even more content, you can sign up for Peacock Premium for $4.99 a month or Peacock Premium Plus for $9.99 a month after a seven-day free trial.