Kate McKinnon Was (Finally) Back On "SNL" This Week, And She Wasted No Time In Making Billie Eilish Break Character
"We put the hospital in hospitality."
She opened the show with her impression of Anthony Fauci in the episode's cold open.
The writers celebrated Kate's return by having her in almost every sketch alongside host and musical guest Billie Eilish, and the last sketch of the night was easily the funniest.
Billie and Kate played employees at "Business Garden Hotel & Suites & Hotel Room Inn," the most bland yet unsettling hotel to ever exist.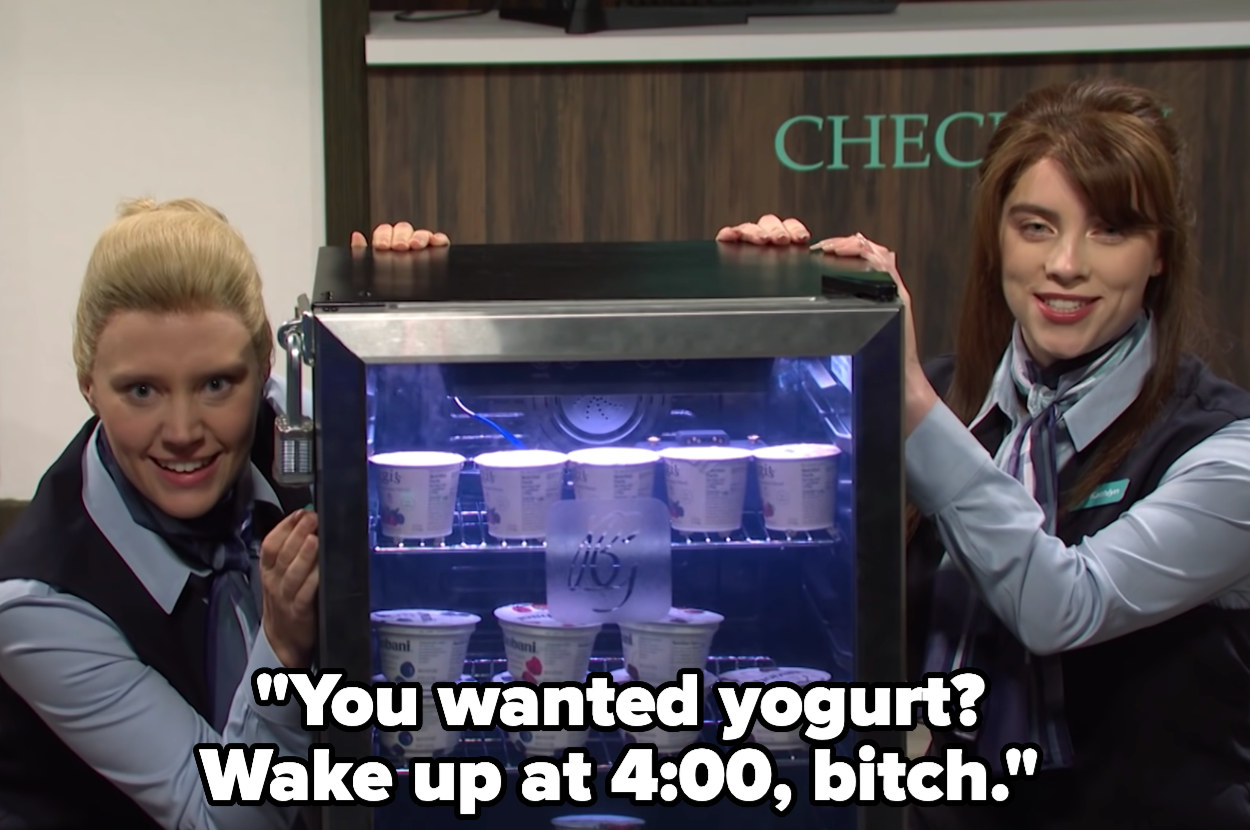 As "Kathlyn" and "Kathreen," they made no effort to hide just how mediocre their hotel was.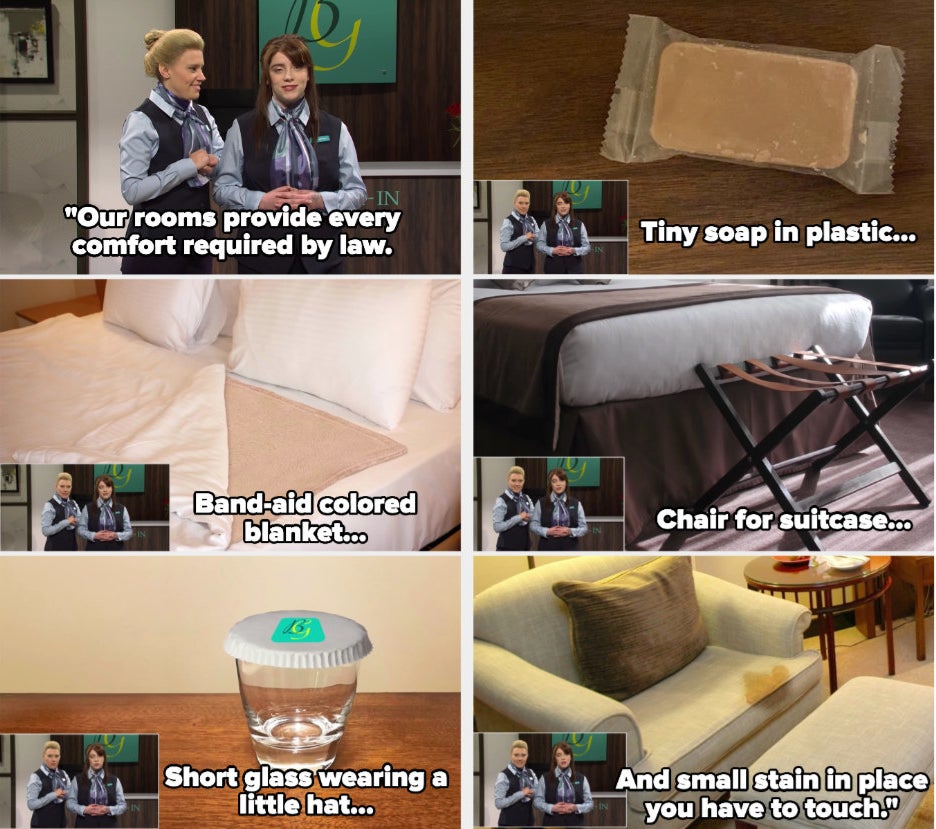 And it wasn't long before Billie and Kate were having to fight off their own giggles.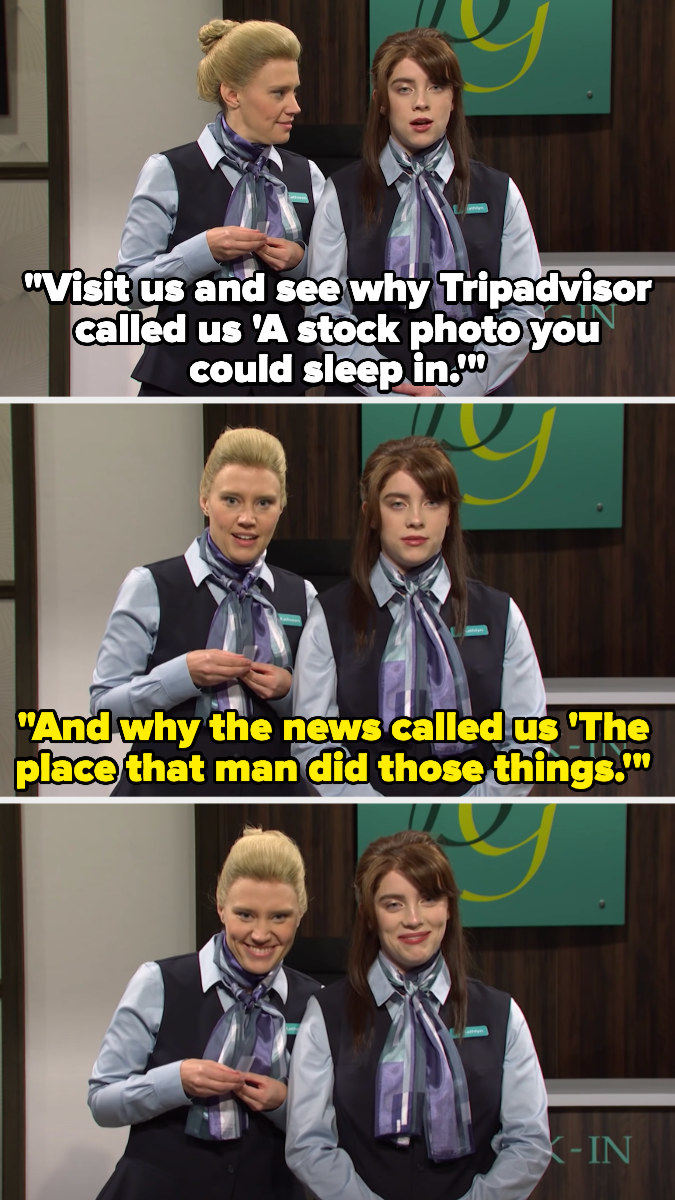 Billie in particular had a hard time keeping it together while Kate poked her in the arm.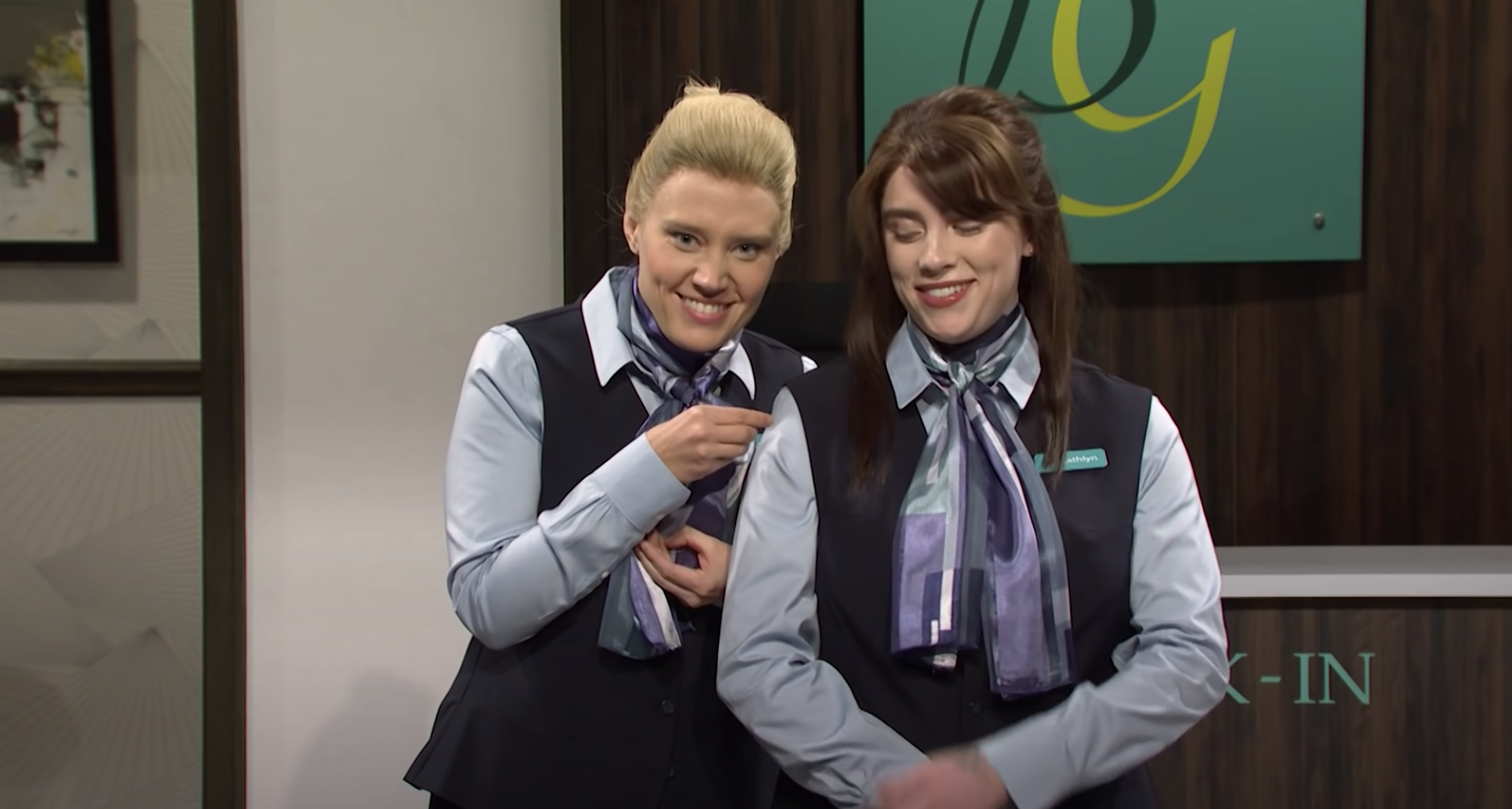 Finally, Billie and Kate closed it out by listing "all of life's less sparkly moments" that the hotel would be perfect for hosting.