Safe to say, the members of the Biden family are pretty happy about it, as evidenced by this picture shared by one of Joe's granddaughters.
Happiest of all is the future FLOTUS Dr. Jill Biden.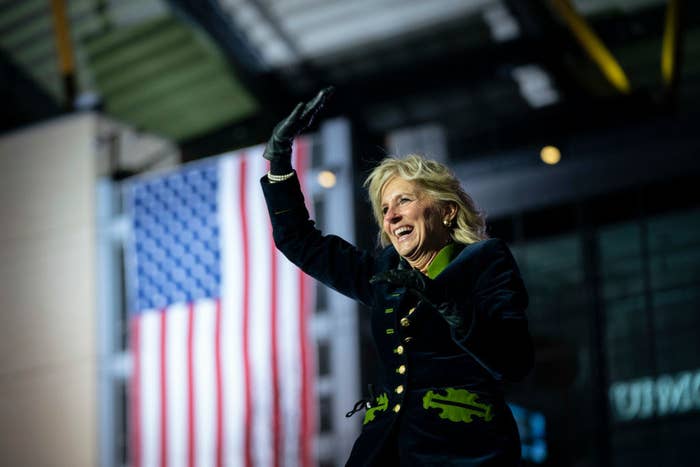 To celebrate the results of the election, she posted this picture of her and Joe on Twitter.
Joe's look in the pic might seem pretty casual, but let's look a little closer at his hat, shall we?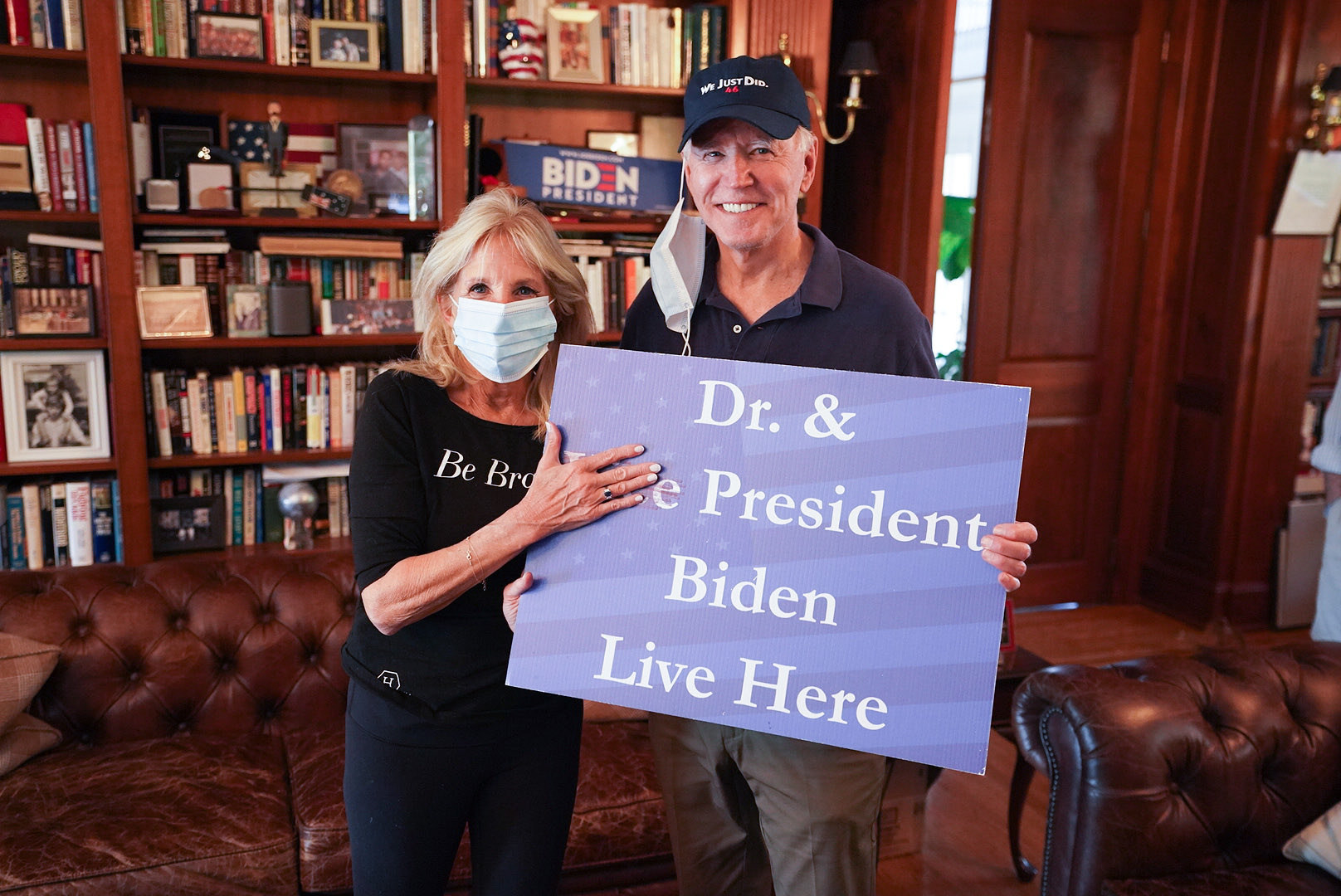 Hm, interesting.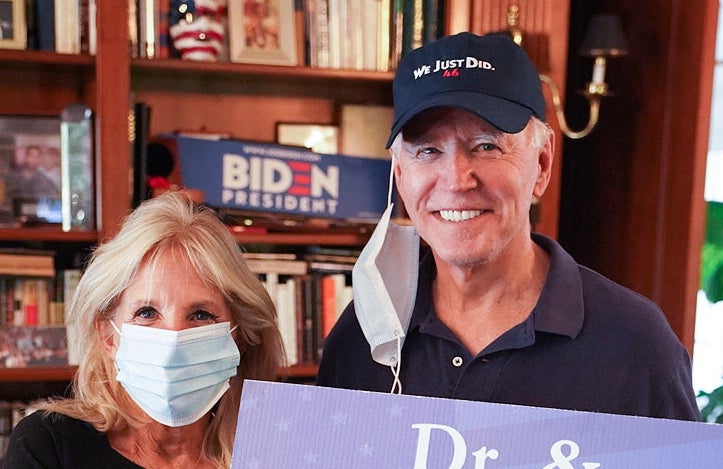 Very interesting indeed. WHAT could this mean?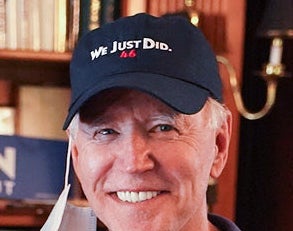 It would appear that Joe's hat is a direct response to the red hats frequently worn by his opponent and current POTUS Donald Trump, as well as many of his supporters.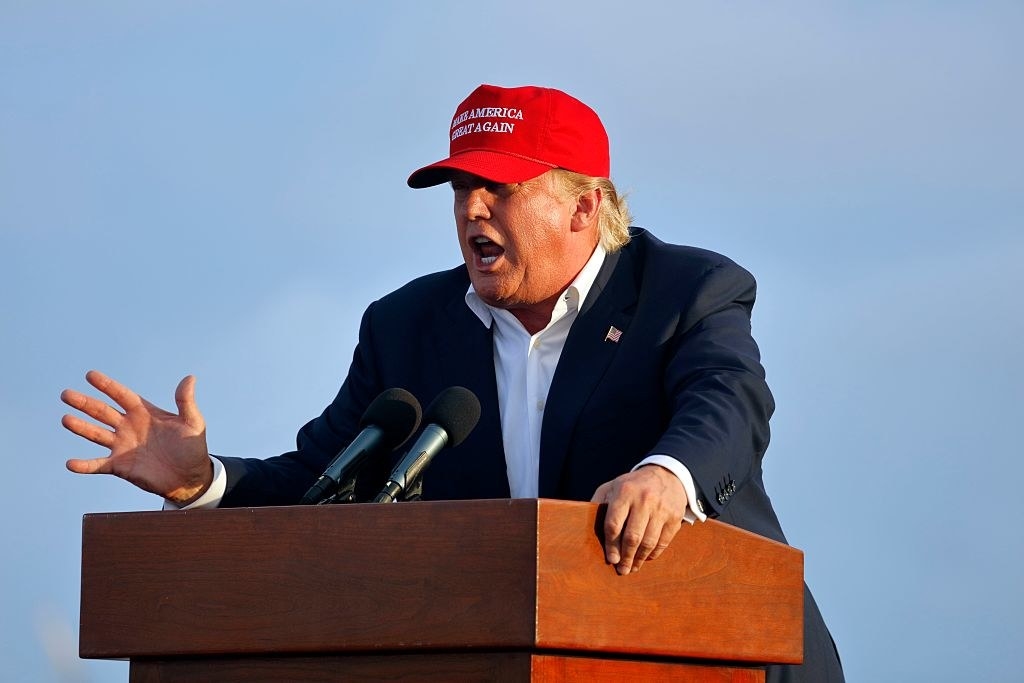 It certainly makes sense!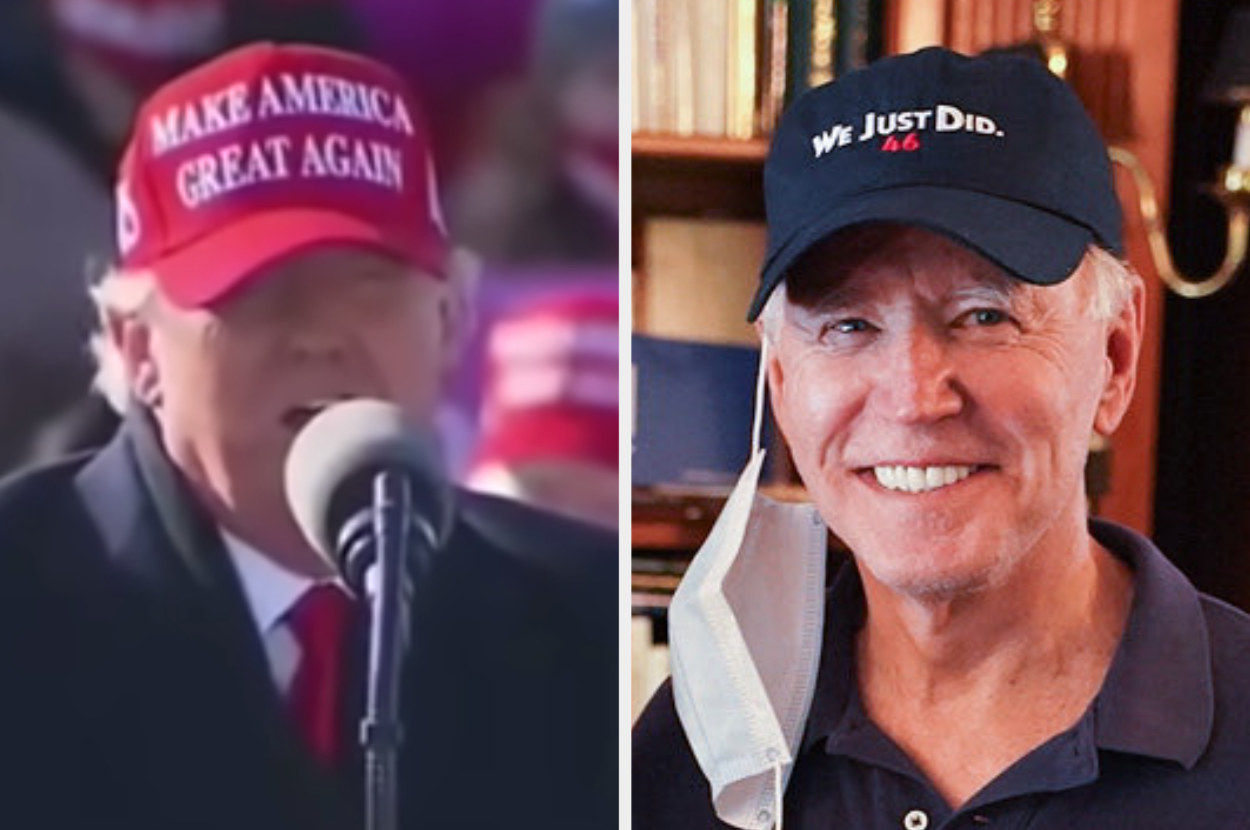 A good portion of Twitter seems to be happy with this clever exercise in branding, and you can't really blame them.
TBH, I'm willing to bet the hat was Dr. Biden's idea. What do you think?