As is usually the case when former cast members return to host, Jason brought back some of his most popular SNL characters, including 2013-era Joe Biden and the devil.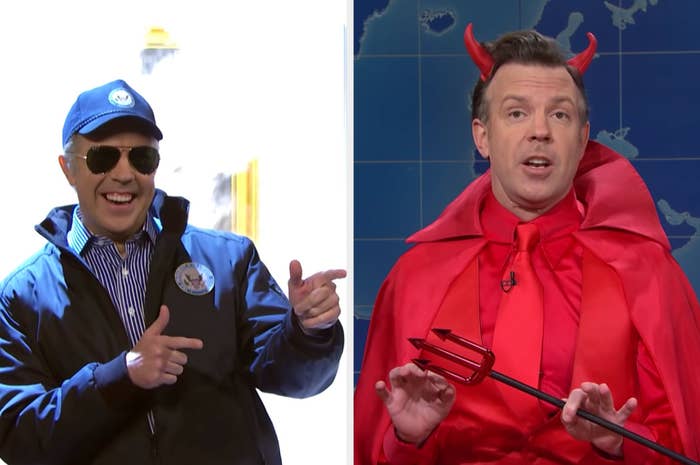 But the absolute crown jewel of throwbacks came near the end of the show with the revival of "What Up With That," the musical talk show sketch starring Kenan Thompson as Diondre Cole.
As always, Jason played Vance the tracksuit-wearing backup dancer, and Fred Armisen (!!) played Giuseppe the saxophone player.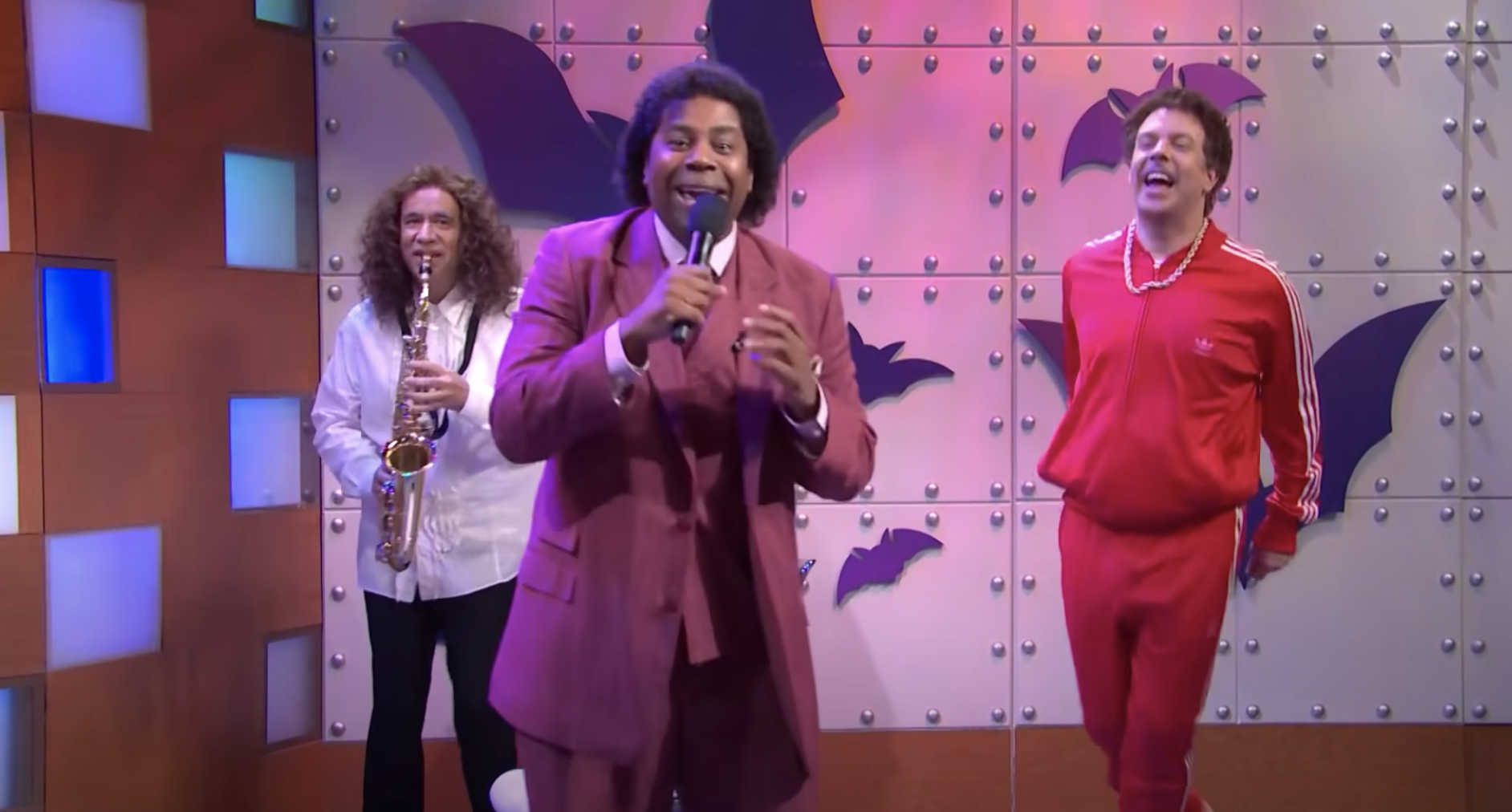 They were joined by special guests Oscar Isaac and Emily Ratajkowski, both in costume because it was the Halloween episode.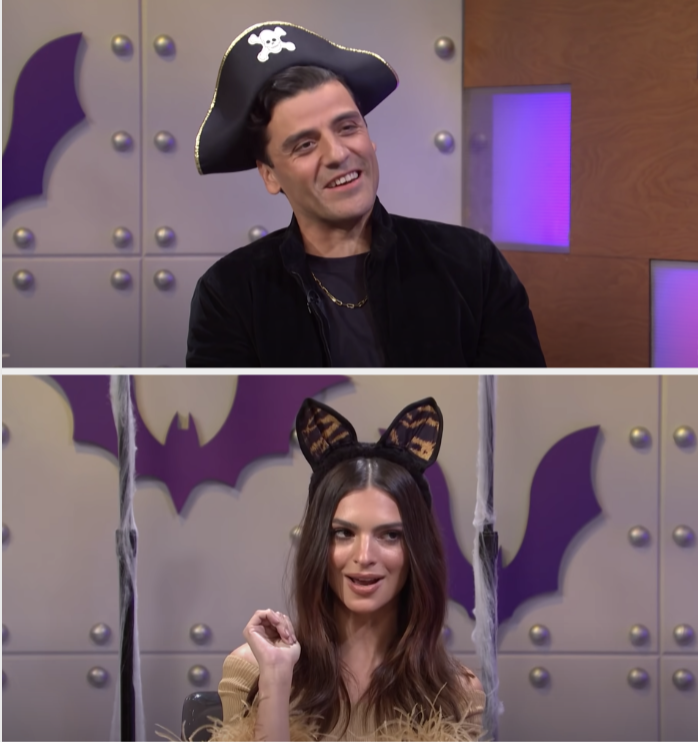 However — unlike every single other time we've seen this sketch — Lindsey Buckingham (played by Bill Hader) wasn't there! But we did get Nicholas Braun, even though Diondre was convinced that it was actually Lindsey in a Cousin Greg costume.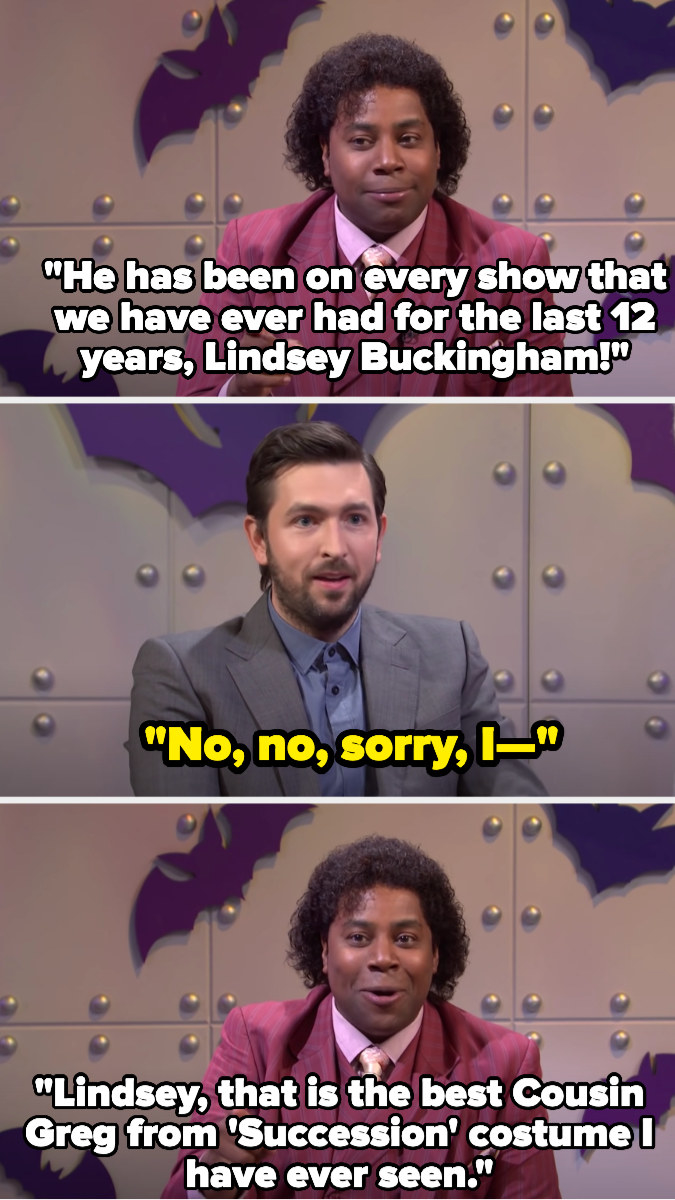 Diondre started interviewing Oscar about his new projects but quickly interrupted him to sing the show's theme song again...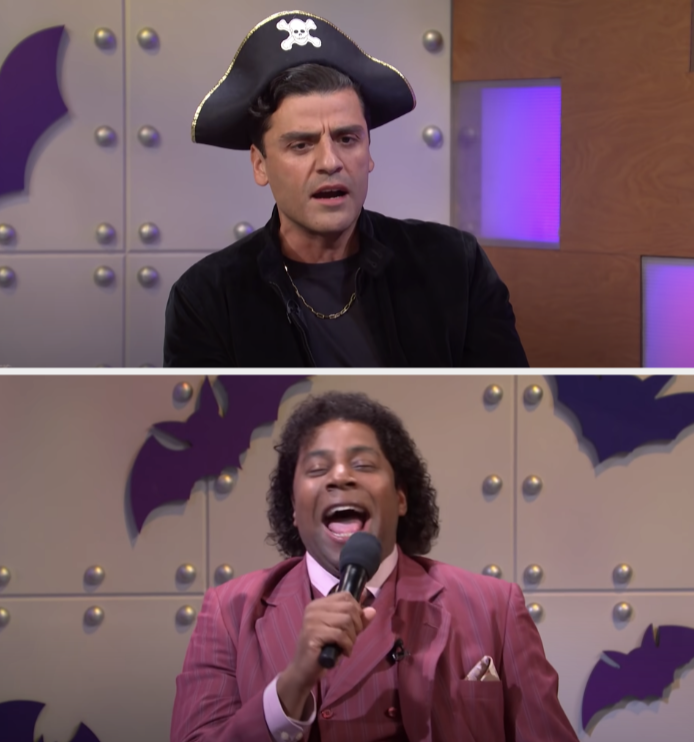 ...which he continued doing, introducing more nonsensical musical guests each time, with the scene eventually descending into chaos.
Before long, they were out of time, with Diondre having once again ignored his guests.
Diondre signed off by telling Vance to take care of his knees and encouraging the audience to watch Ted Lasso.