The episode was full of highlights, but my favorite bit was during "Weekend Update," which featured SNL's recent holiday tradition of having coanchors Colin Jost and Michael Che write each other jokes to read on air for the first time.
The ongoing narrative is that Michael does everything he can to mortify Colin, usually by making him tell racist jokes.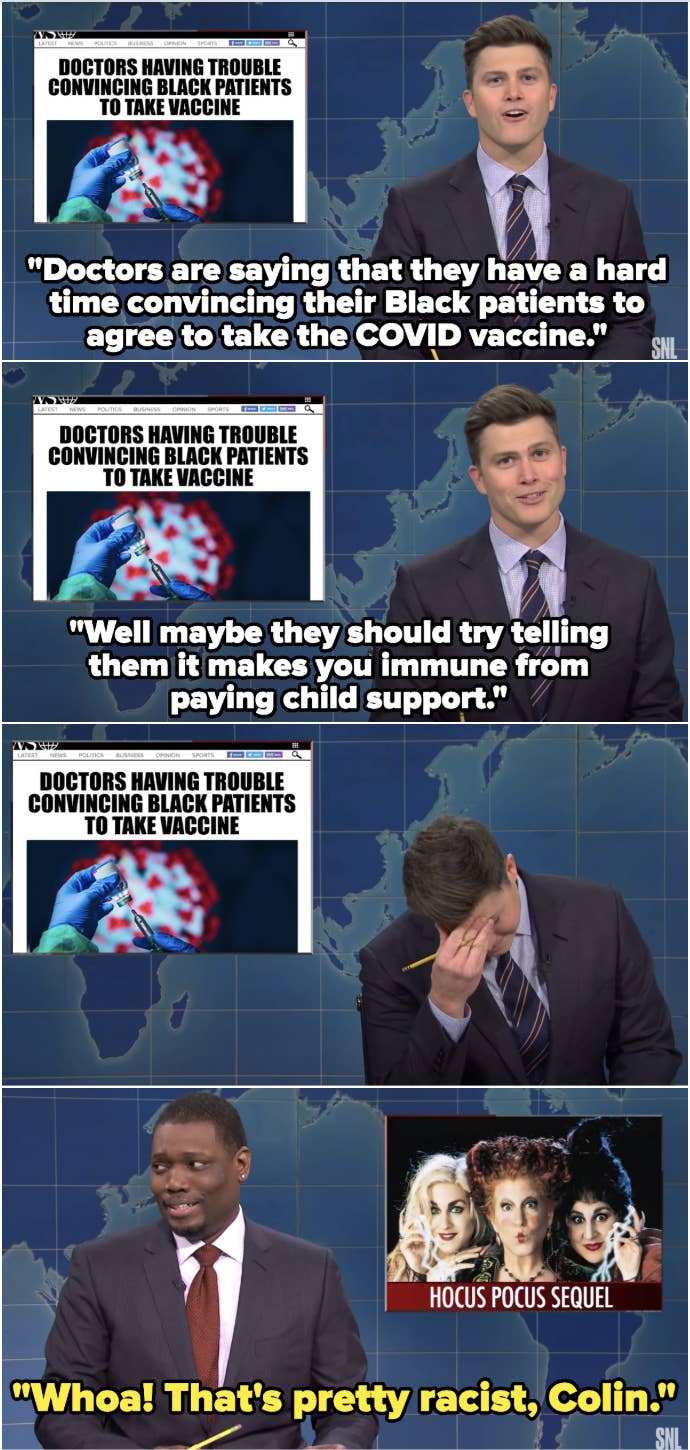 This year, Colin had some zingers of his own, and it seemed like this year's joke swap might finally be a tie.
I gasped, I sputtered, I laughed gleefully.
The audience loved it, Michael looked like a child on Christmas morning, and Colin was quite flustered.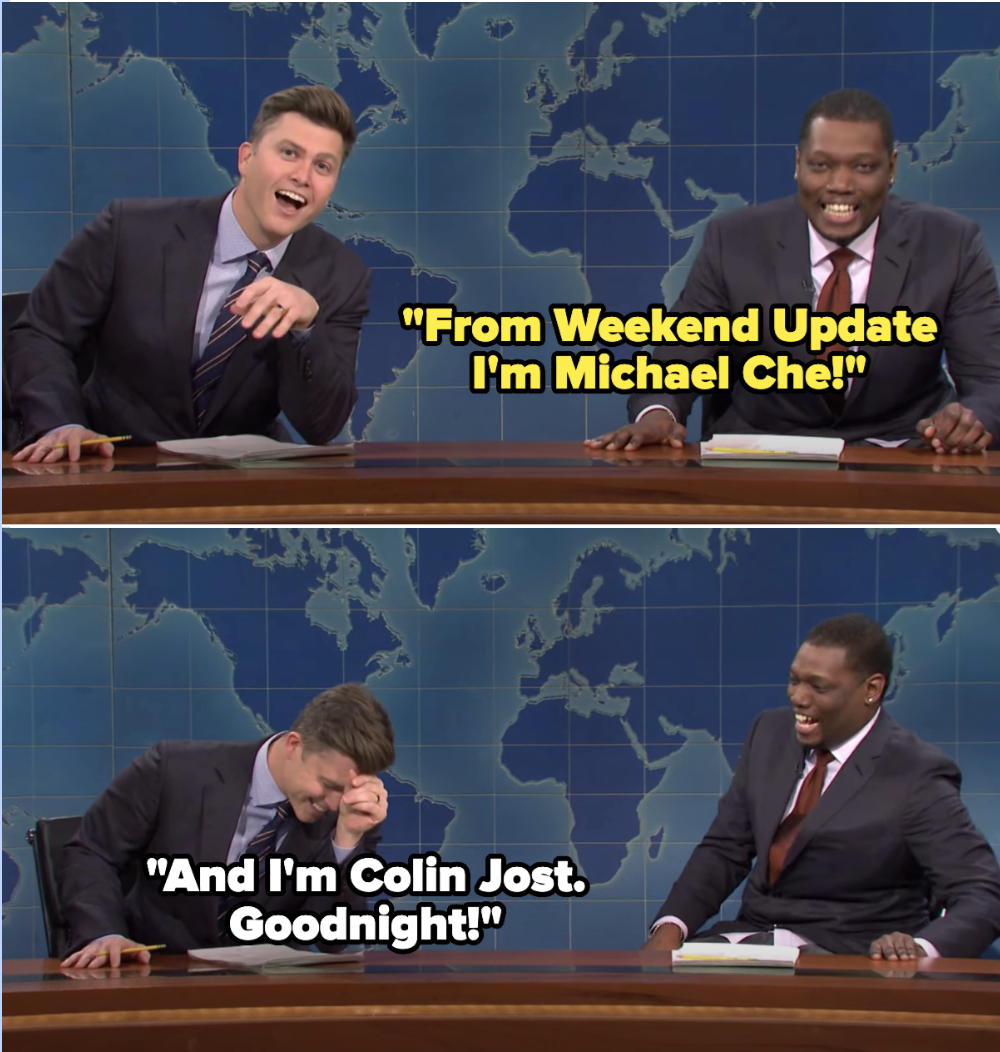 You have to imagine that Michael had been sitting on this one for some time and was waiting for the perfect opportunity to say it.
But it's all in good fun! Michael and Scarlett are probably friends, and hopefully she has the sense of humor to see why this is a perfect joke.