Bad Bunny Announced His New Album And Made A Statement About A Slain Trans Woman On "The Tonight Show"
The title YHLQMDLG stands for "Yo hago lo que me da la gana," which means "I do what I want."
by
,
Last night, Bad Bunny revealed the release date for his new album, YHLQMDLG, on The Tonight Show Starring Jimmy Fallon...and it's TONIGHT AT MIDNIGHT, so get pumped.
Safe to say, people are very excited:
Near the end of the performance (during which he wore a skirt), he took off his jacket to reveal a shirt that said, "Mataron a Alexa, no a un hombre con falda," which translates to "They killed Alexa, not a man in a skirt."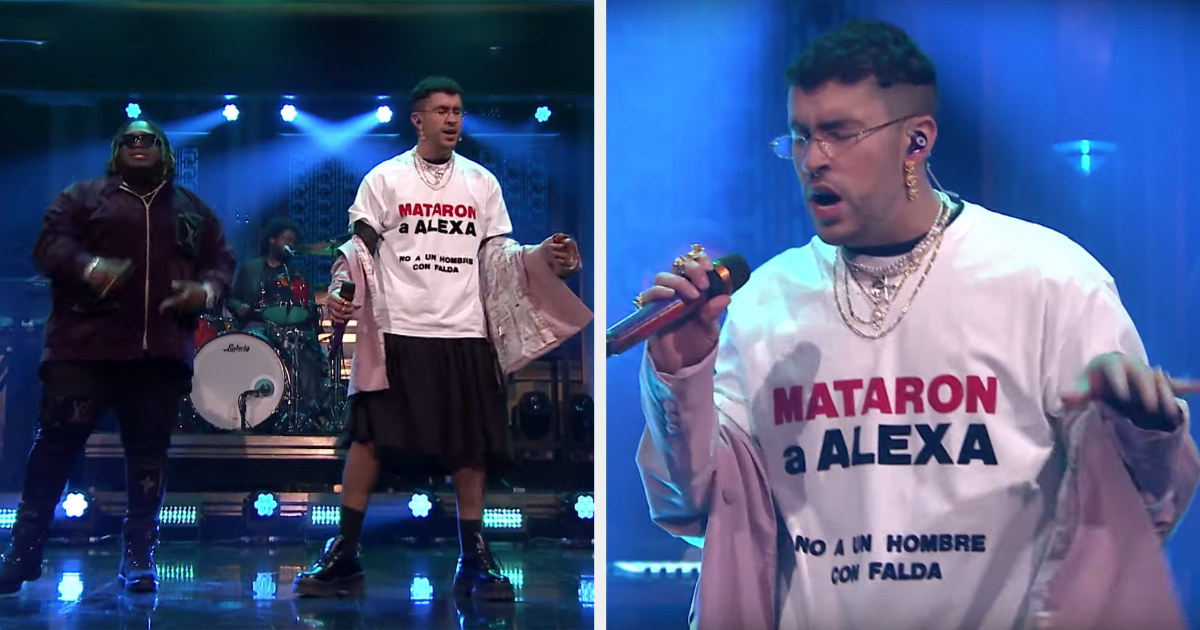 The shirt is referencing the murder of Alexa Luciano Ruiz, a Puerto Rican transgender woman who was murdered on the island last weekend after she was reported to the police for using a women's restroom.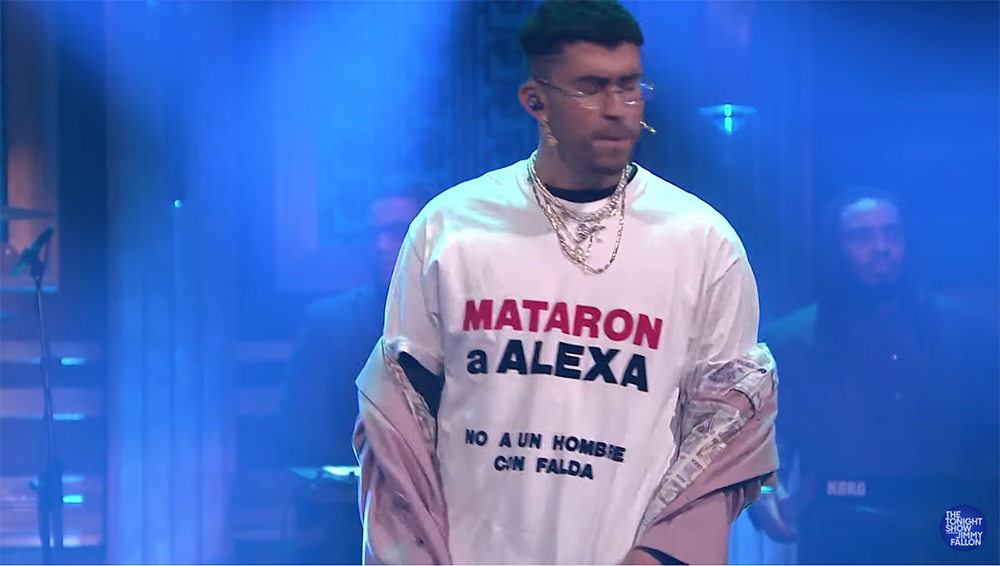 People were moved by the statement.
People were also happy to see Sech, an Afro-Latinx Panamanian singer, on such a big platform.
May his star continue to rise.