Bad Bunny is obviously known for his amazing music, but he might be just as well-known for his iconic style.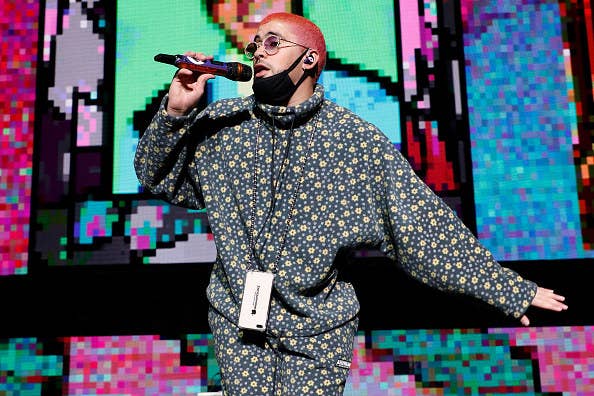 So, it should come as no surprise that his looks inspired quite a few Halloween costumes this year. Here are some of the best ones.
1.
Some folks re-created Benito's look from his Corona commercial:
2.
3.
4.
5.
Others chose to wear outfits inspired by his music video looks, such as the ones from "Yo Perreo Sola."
6.
7.
9.
11.
One person honored Benito's recent collaboration with Crocs.
But by and large, the most popular outfit choice was the all-black ensemble Bad Bunny wore during his recent socially distant concert in New York.
12.
13.
15.
The man himself was impressed and declared that costume the winner, and who are we to argue with him?