There's no denying that boy bands have had a major cultural impact in the last decade. From One Direction to BTS to nostalgic reunions of our '90s faves, they were everywhere. Here are some of their biggest moments:
1.
In 2010, these five little dudes competed on The X Factor UK and became One Direction.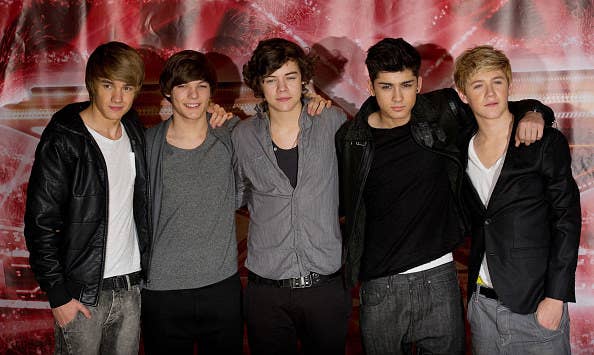 2.
But they weren't the only boy band to begin in the UK — The Wanted released "Glad You Came" in 2011. It was the best-selling record by a boy band until One Direction's "What Makes You Beautiful" in 2012.
3.
At around the same time, Nickelodeon premiered Big Time Rush, a TV show about a teen boy band. It helped launch Big Time Rush, an actual boy band made up of the cast members.
4.
2011 was an incredible year for anyone who was a teen in the '90s because the Backstreet Boys and New Kids on the Block embarked on a joint tour, forming the super-group known as NKOTBSB.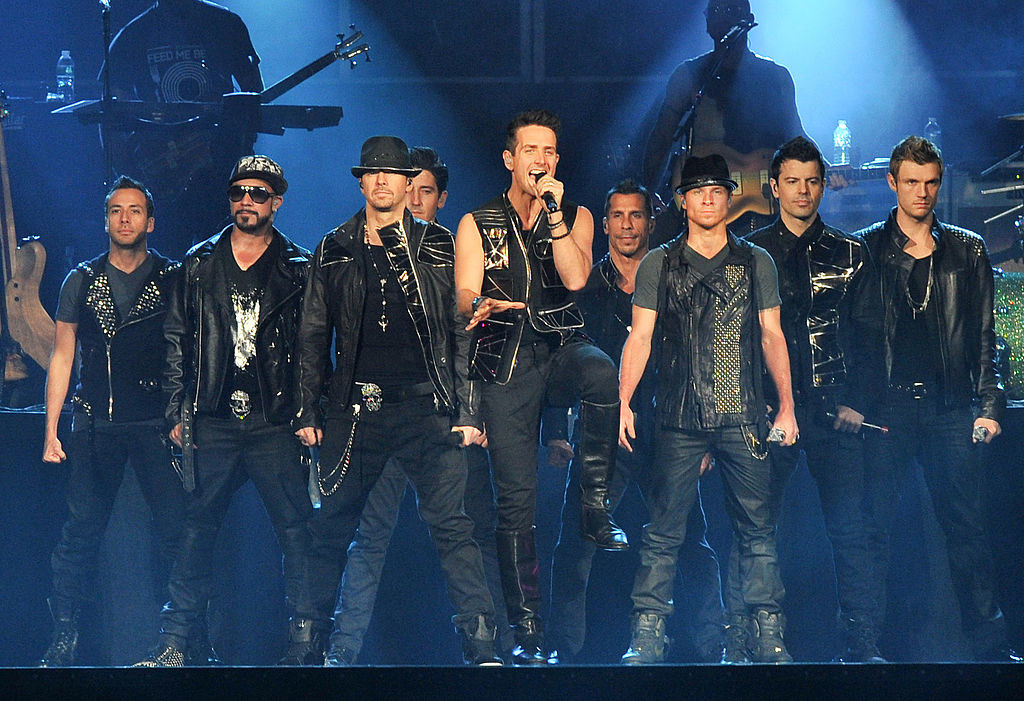 5.
In 2012, Big Time Rush headlined their first tour and flew over the then-unknown (in the US) One Direction to open for them.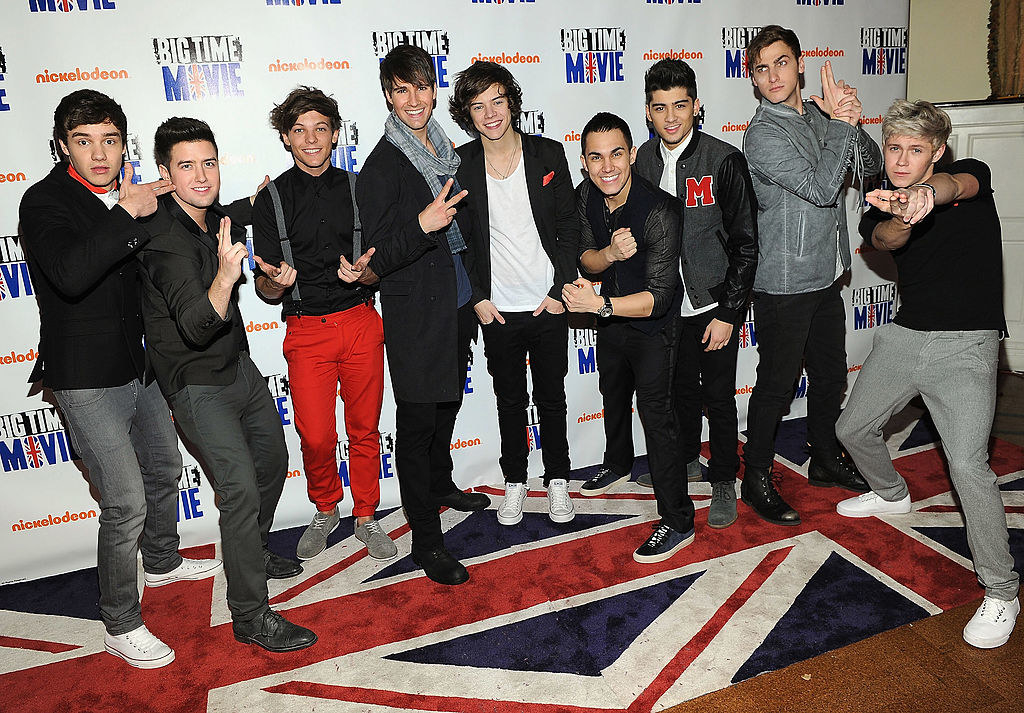 6.
This led to the meteoric rise of One Direction on the international stage, and when they announced their first arena tour in 2013, tickets sold out in minutes.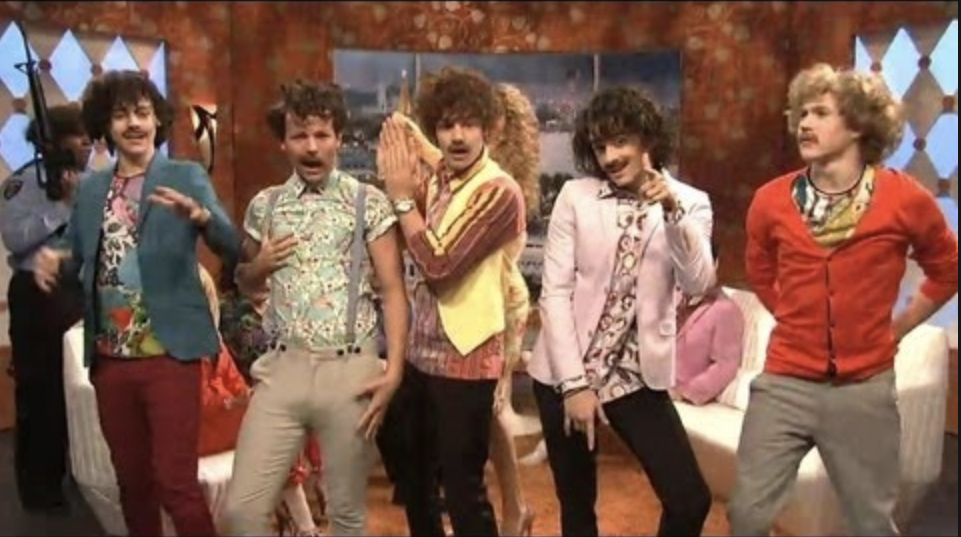 7.
2013 was a huge year for boy bands — NSYNC reunited at the VMAs and Justin Timberlake was honored with the Video Vanguard Award.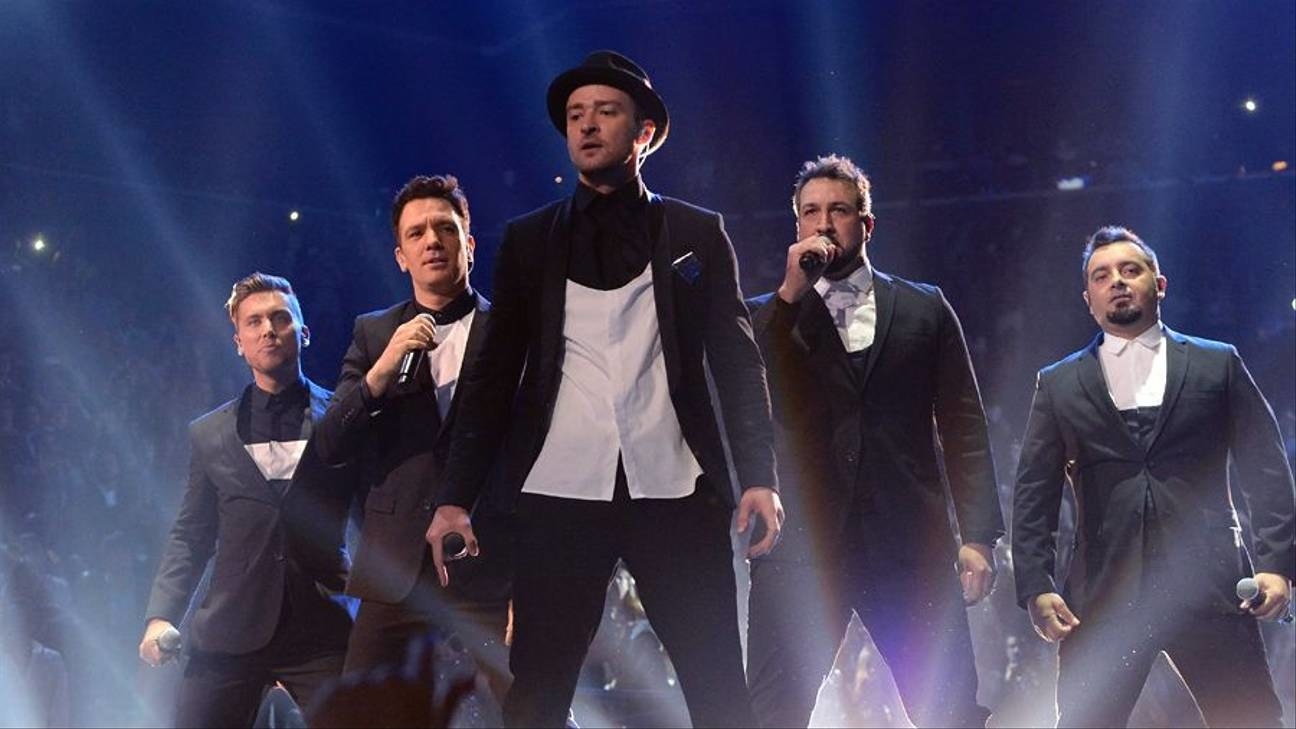 8.
The Backstreet Boys also made a surprise cameo at the end of This Is The End, performing "Everybody (Backstreet's Back)" as angels.
9.
Also jumping on the '90s nostalgia train were New Kids on the Block, who went on tour with fellow boy bands 98 Degrees and Boyz II Men during the summer.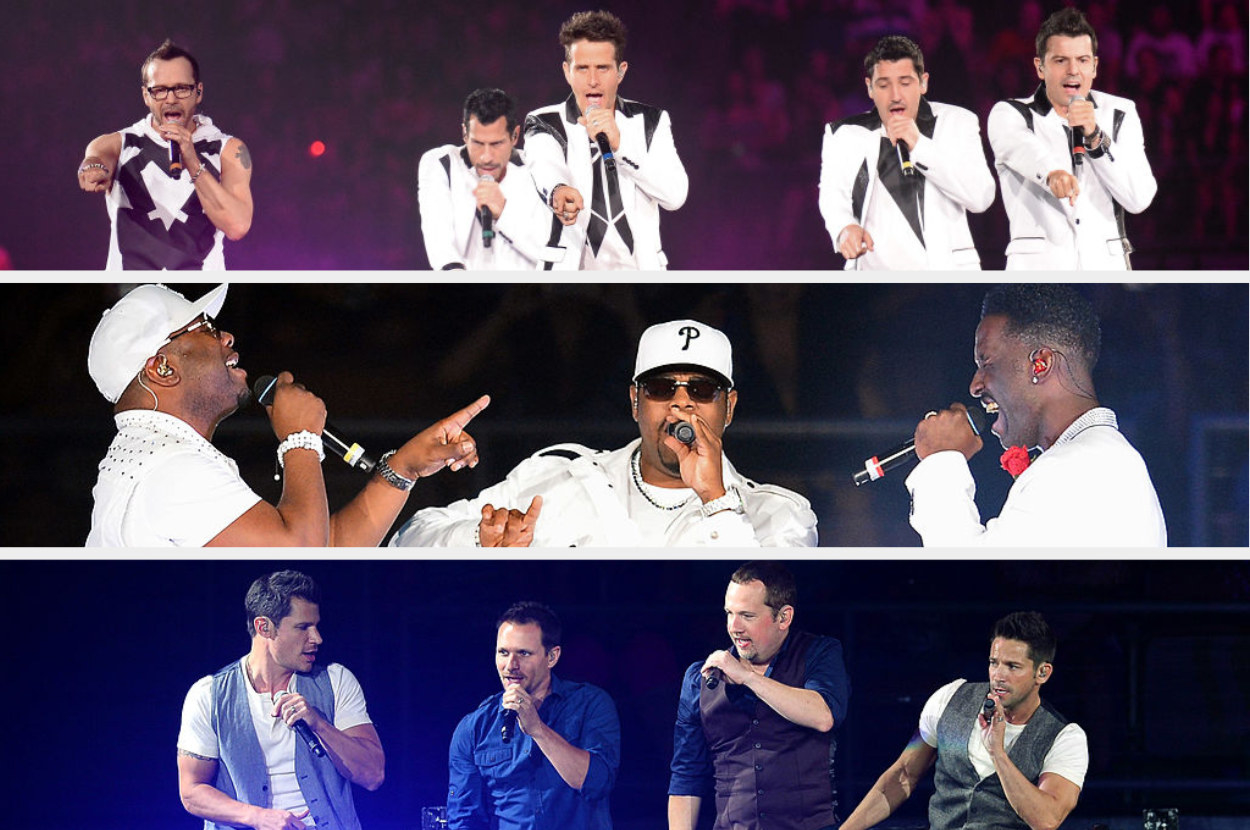 10.
But sadly, 2013 also brought us some boy band lows. After announcing their fifth album earlier in the year and releasing two singles, The Jonas Brothers split up in 2013.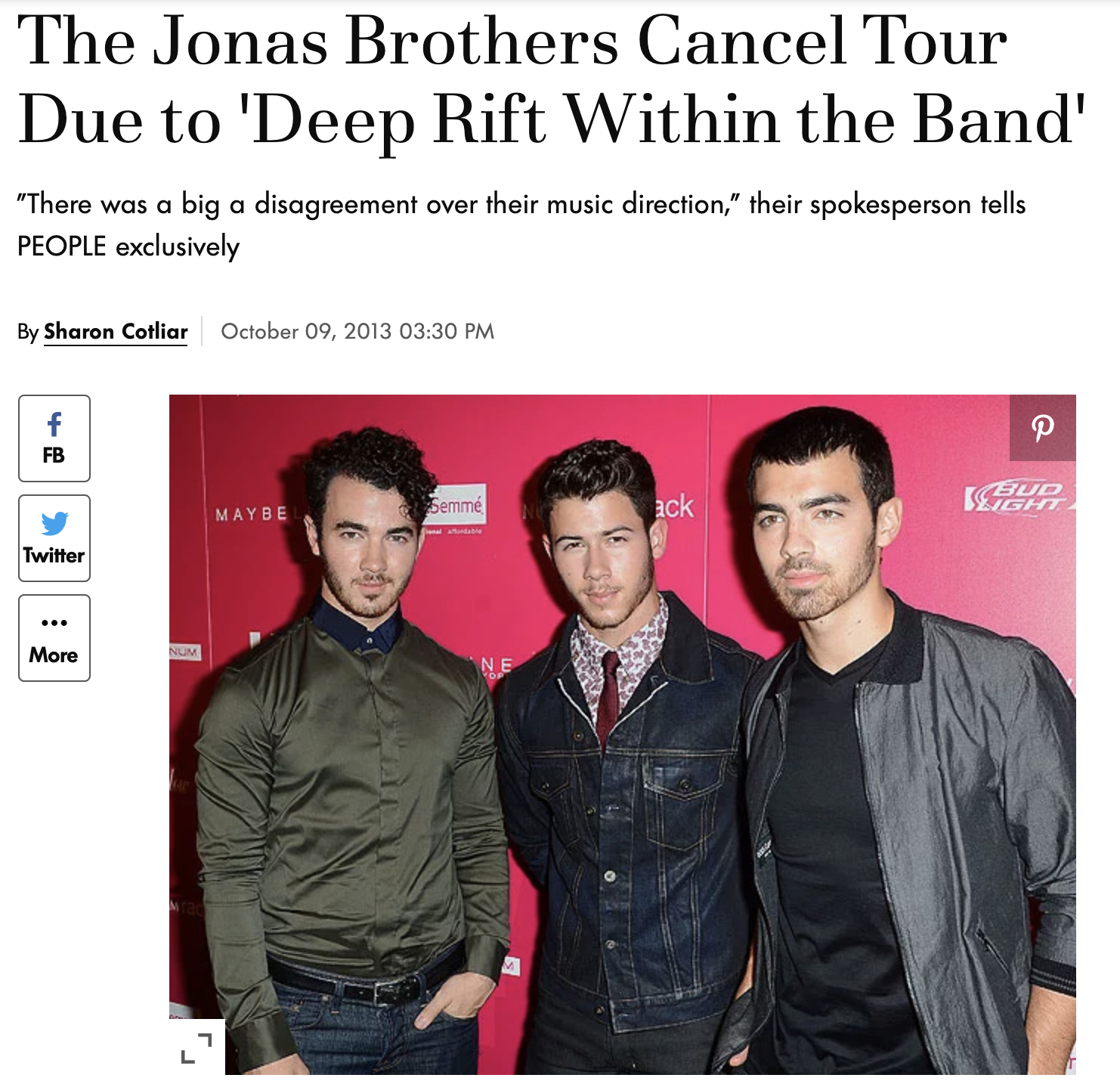 11.
Meanwhile, BTS was slowly emerging as the newest K-pop sensation, and won several new artist awards in Korea. In 2014, they released their first full-length album and already had a devoted fan base in the US.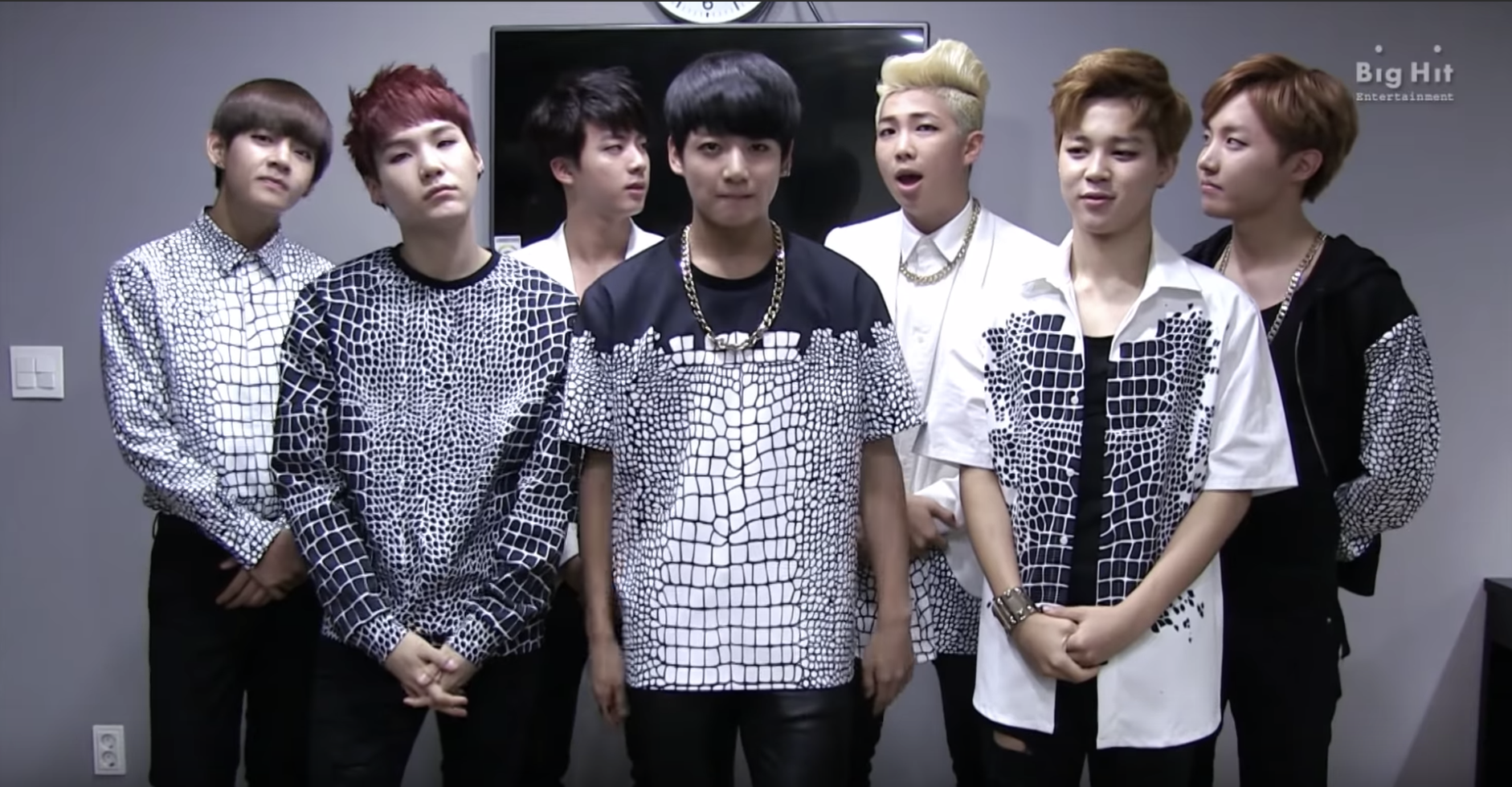 12.
And Ricky Martin executive produced La Banda, a competition show that led to the formation of CNCO, the most successful Latinx boy band since Ricky Martin's own group, Menudo.
13.
But tragedy struck again in 2015, when Zayn Malik announced he was leaving One Direction...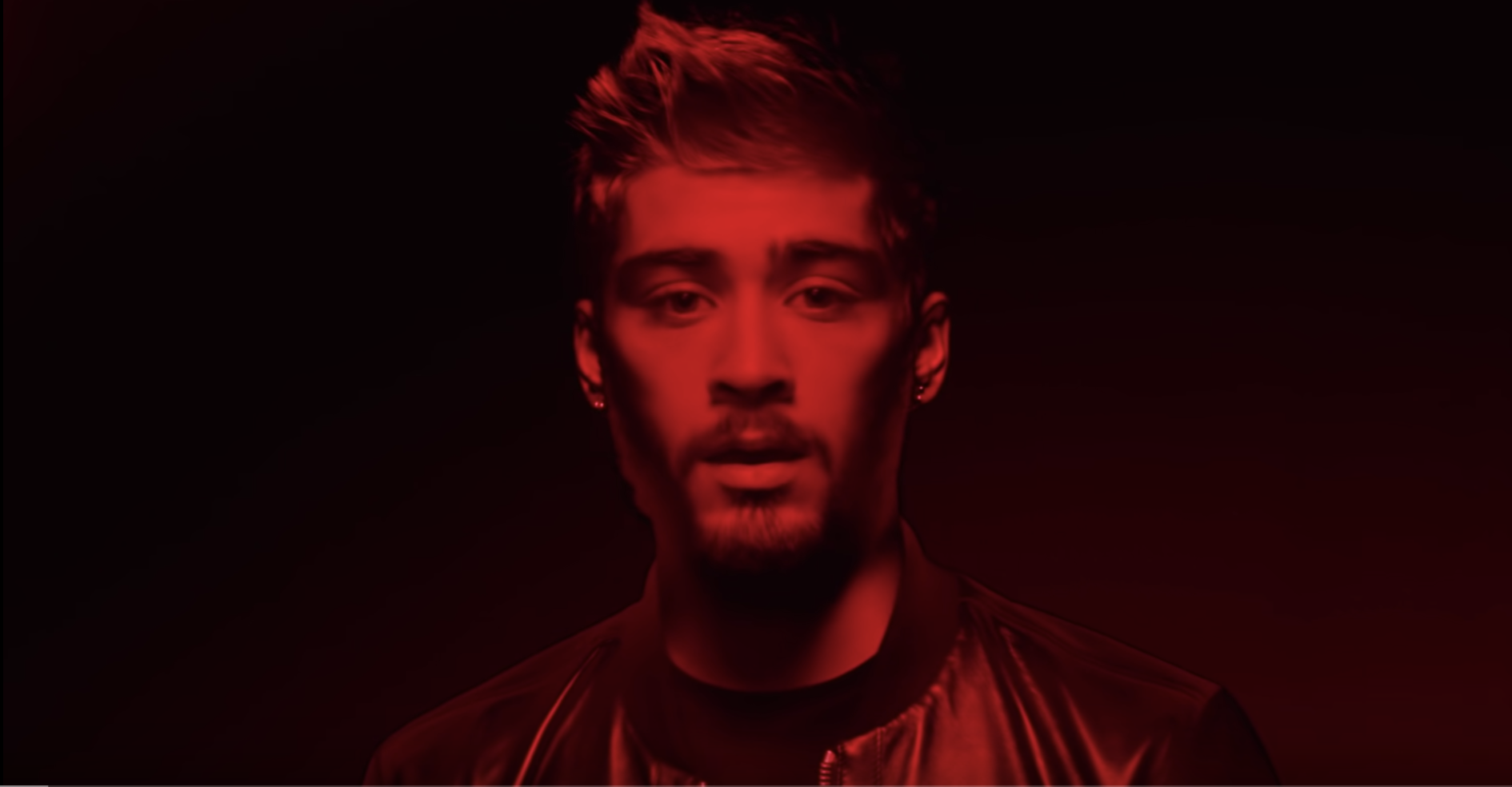 14.
And less than a year later, the four remaining members announced that they'd be taking an 18 month hiatus**. They performed together for the last time on The X Factor UK, in a touching nod to the show that brought them together.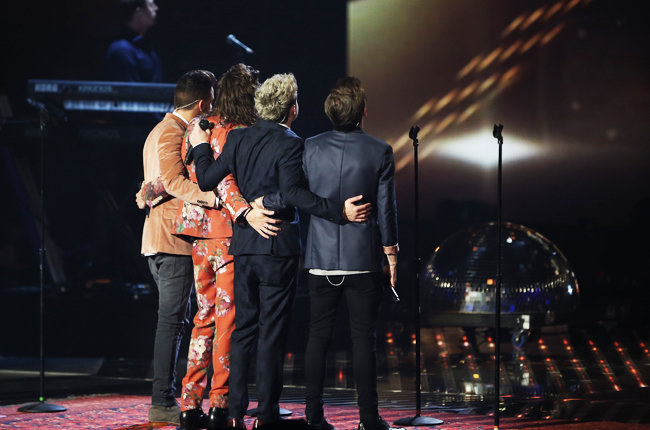 15.
For the second time this decade, a boy band played a group of angels when Boyz II Men beautifully sang "Beauty School Dropout" in Grease Live! in 2016.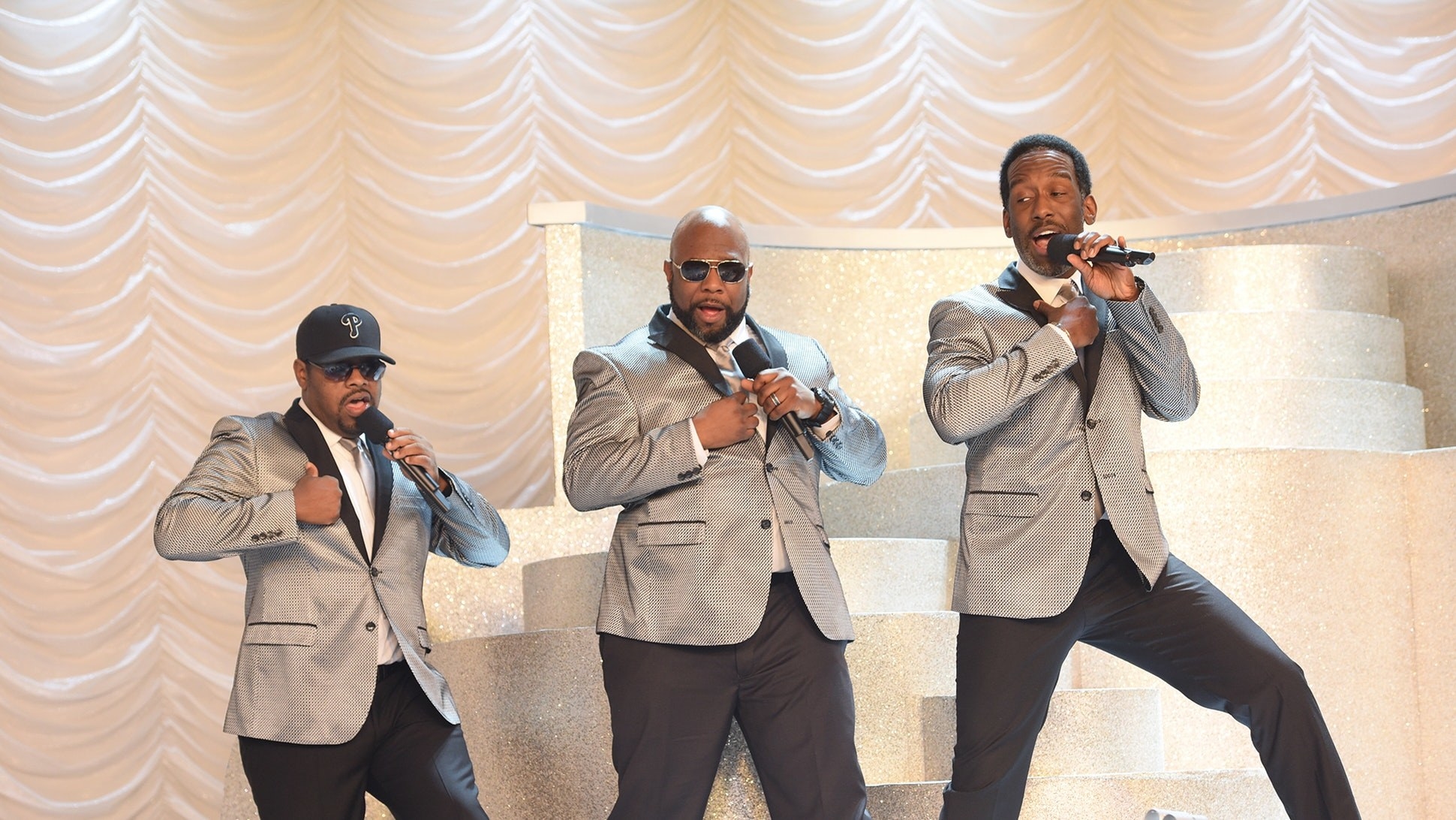 16.
In 2017 the Backstreet Boys opened a residency show in Las Vegas while they worked on their ninth album.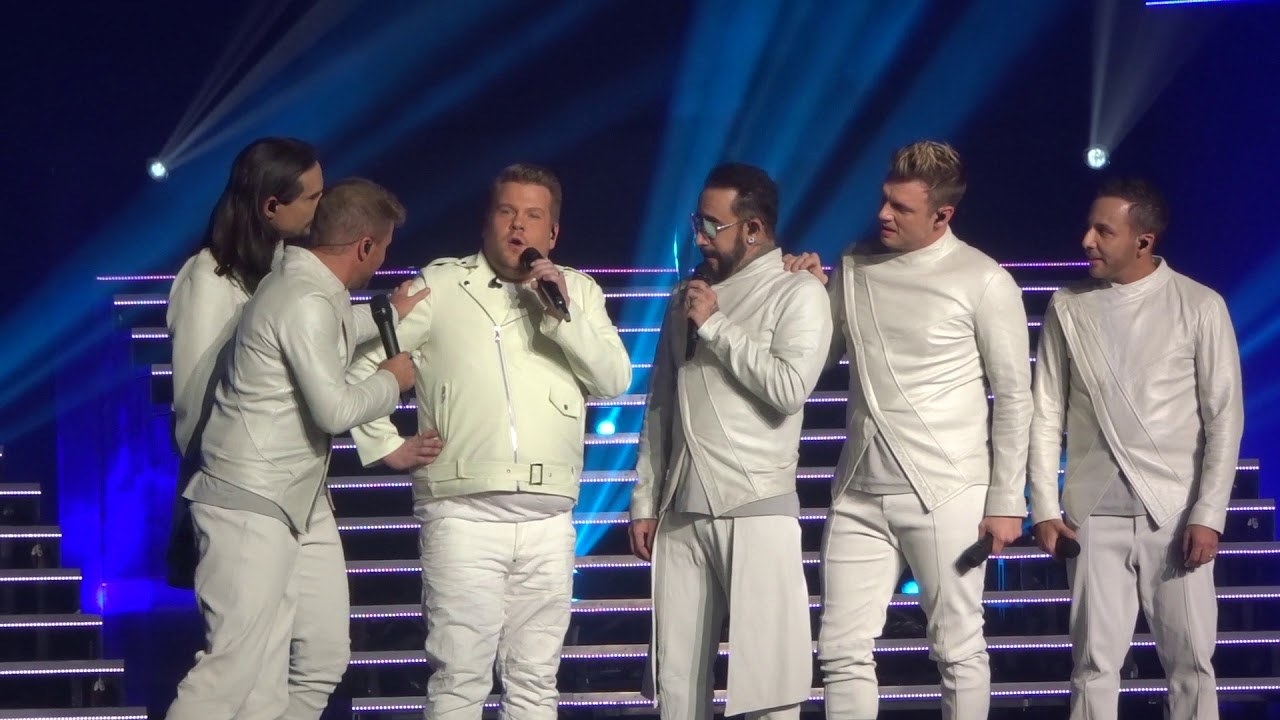 17.
BTS became the first K-pop group to perform at the 2017 American Music Awards and had their first Billboard Hot 100 hit with "DNA."
18.
In honor of receiving a star on the Hollywood Walk of Fame, NSYNC reunited again in 2018 to play "Never Have I Ever" with Ellen.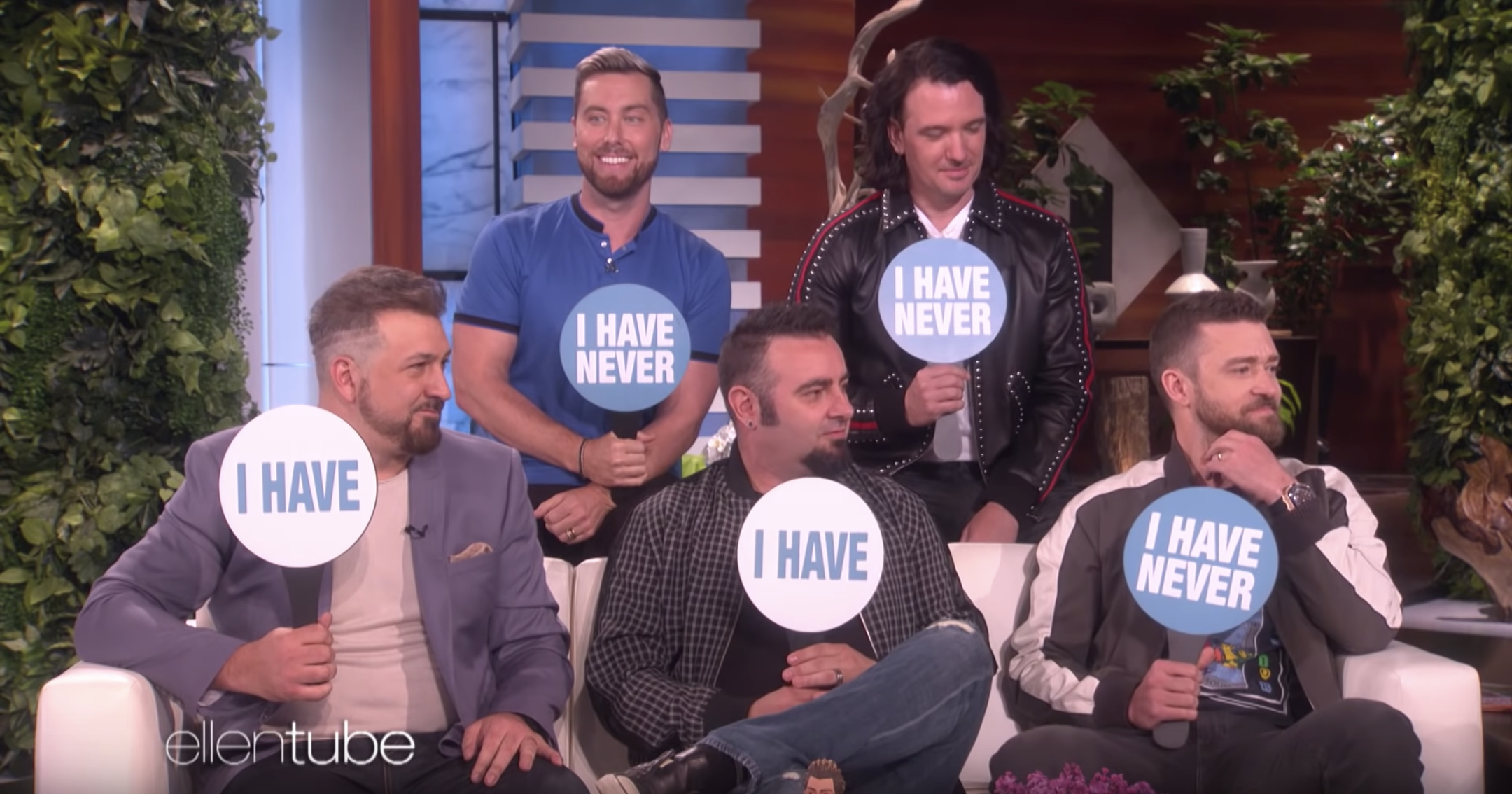 19.
And then they reunited yet again (but this time without Justin Timberlake) at Coachella 2019 during Ariana Grande's set, which led to this blessed tweet:
20.
And finally, in a move that put the universe back in balance, the Jonas Brothers officially reunited in 2019 with the release of "Sucker."
And that's it! You're all caught up on all the boy band highlights of the decade. Here's hoping that the 2020s bring us many more, and you're welcome.