Yeah, like you've never forgotten how to tie your shoe.
So when your friends ask you what kind of shoes you're wearing you can say, "Oh this old thing? It's a lattice."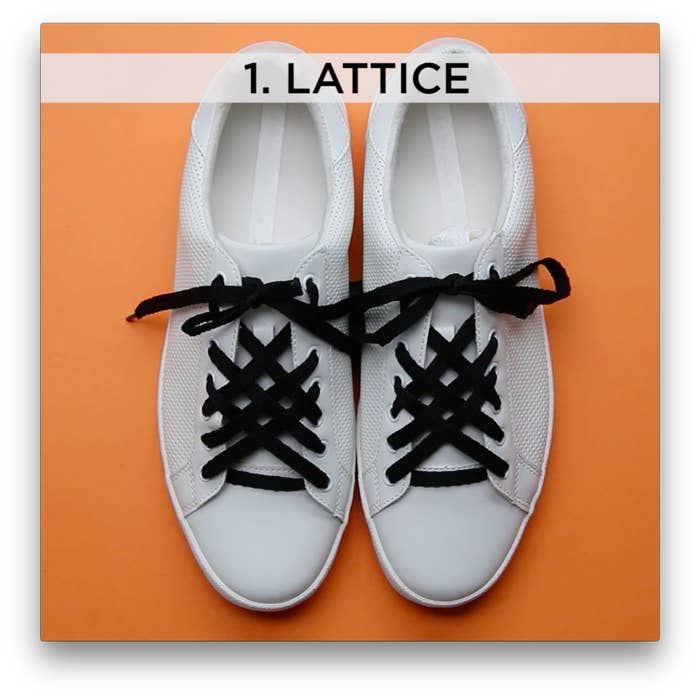 1. Snake a lace through the second hole to diagonally cross to reach around the fifth hole on the other side. Reach back to make a parallel line. Repeat this three times.
2. Weave through the existing diagonals to fill the vacant holes until the top laces match up.
2. Pull the laces through the top hole and tie.
It's like buried treasure, but instead it's a knot.
1. Starting from the second hole, pull bars across every other row of holes.
2. Pull the same lace through the vacant spaces.
3. Tie a regular bow and tuck it under the tongue.
For when you're feeling ~colorful~ but need to keep it subdued.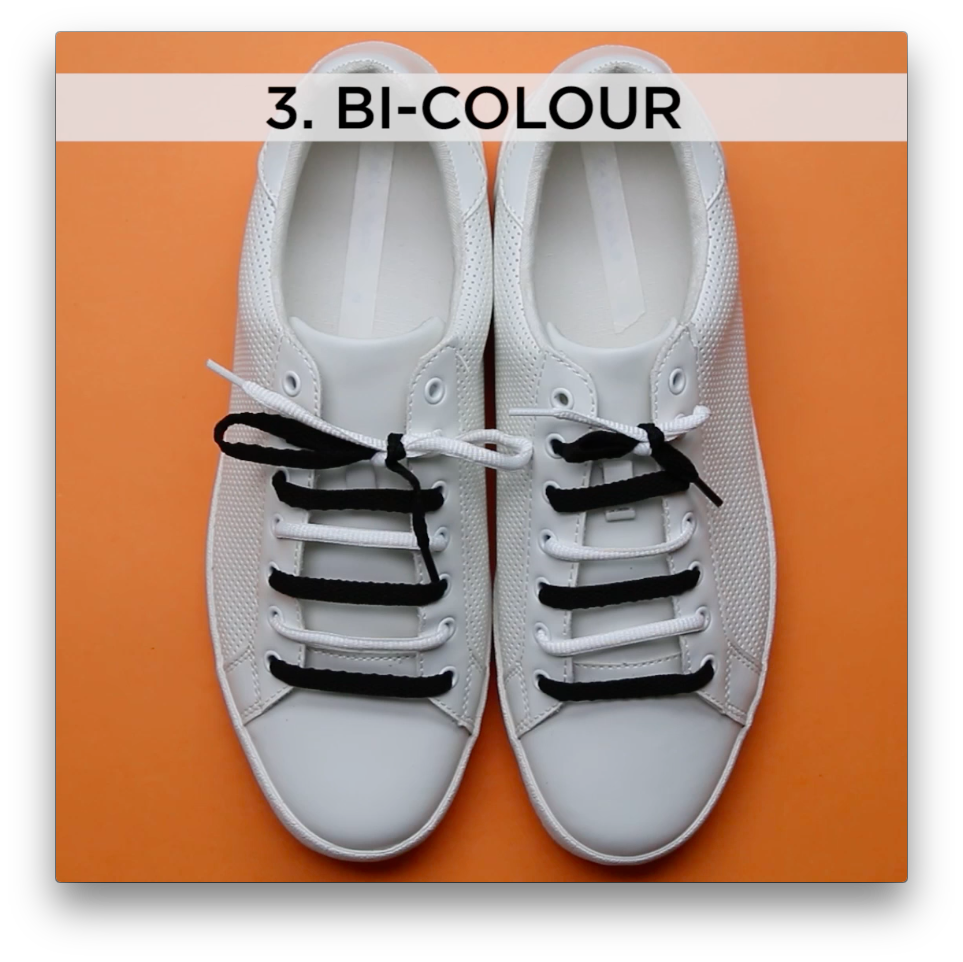 1. Weave a shoelace into the second hole and out the third. Make bars that skip alternating rows. Snip the end of the shoelace.
2. Pull the second color shoe lace through the vacant spaces and cut the end so that it is as long as the first.
3. Tie both ends with a knot.