Which Try Guy Is Your Soulmate Based On Your Deepest, Darkest Secrets? #TryGuysForStreamys
Find out how to vote for The Try Guys for "Show of the Year" at the 2017 Streamys here! Also, in honor of The Try Guys' three-year anniversary, take this quiz to find out if you belong with Keith, Ned, Zach, or Eugene.
BuzzFeed Quiz Party!
Take this quiz with friends in real time and compare results
Check it out!
Your boys are honored to have been nominated for Show of the Year at the 7th Annual Streamy Awards and need your votes to win!
Here's how you can vote: tweet #TryGuysForStreamys. You can tweet once per day now through September 26th!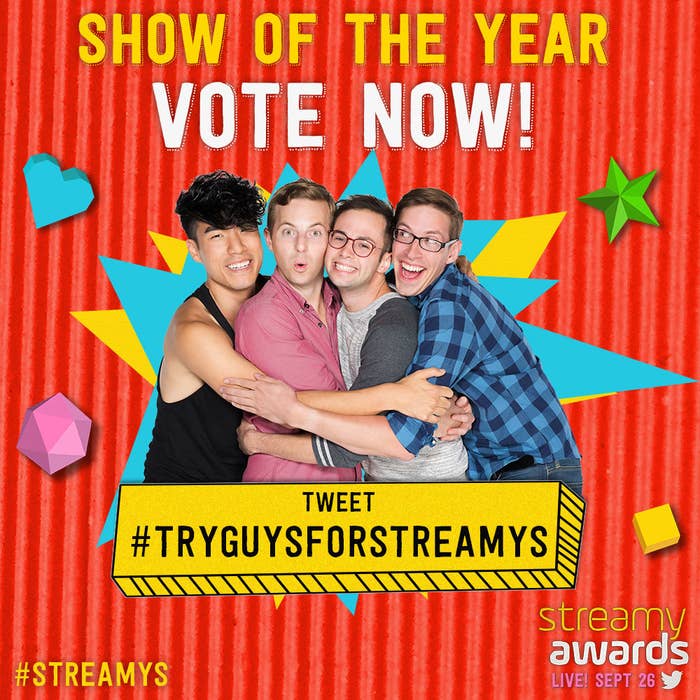 And now, take the quiz below to reveal, through some of your deepest, darkest secrets...
After you find out which Try Guy you got, don't forget to vote for them for "Show Of The Year" #TryGuysForStreamys. You can watch The Streamys LIVE on September 26th on Twitter!