A scathing Vanity Fair article by Tina Nguyen from December 14, 2016, declared that Trump Grill - Donald Trump's eatery inside of Trump Tower - "could be the worst restaurant in America."
Trump (who was President-Elect at the time) in typical fashion, angrily tweeted the following day in response to the review.
So, when Donald Trump became President of the United States on Inauguration Day on January 20, 2017, The Try Guys decided to find out for themselves if Trump Grill was actually the worst restaurant in America.
Is Trump Grill in Trump Tower honestly and truly the worst restaurant in America?
Up first, Trump Grill's infamous taco bowl.
Last year on Cinco de Mayo, Donald Trump tweeted this photo of himself enjoying his restaurant's taco bowl, which he claimed were "the best taco bowls."
These were, in fact, not the best taco bowls. In fact, they couldn't have been any worse, as Keith demonstrated a fatal flaw with the placement of lettuce at the bottom of the dish.
At the very least, the taco bowl gave Ned a major epiphany about President Trump's late-night Twitter habits.
The Try Guys' final verdict of the taco bowl, in President Trump's own words:

Next up, Trump Grill's Gold Label Burger.
Right off the bat, Eugene pointed out that Trump's burger had already violated the first cardinal rule of grilling meat.
In fact, the patty was so dry, Zach couldn't help but draw a direct comparison to our new Vice President.
The Try Guys' final verdict of the Gold Label Burger:

Urine luck! It's a Trump Wine break!
The guys sampled Trump Winery's sparkling rosé, which is bottled in Monticello, Virginia.
Eugene compared the effervescent but forgettable wine to Tiffany Trump, the other daughter, who he honestly felt a little sorry for.
Speaking of Ivanka, President Trump's (favorite?) daughter has a salad named after her, which we tried with crab.
Welp. The jokes write themselves.
Dear people who own restaurants: stop naming salads after your daughters.
The Try Guys' final verdict of Ivanka's Salad with crab:
Last, but definitely not least, Trump Grill's Filet Mignon.
The guys were excited to try Trump's oft-cited brand of steaks and taste if they really were as high quality as he claims.
And when we say meat puns abound, they are out of control.
Steaks aside, Keith went on quite the emotional journey with the mashed potatoes.
The Try Guys' final verdict of the filet mignon:

The final review on Trump Grill: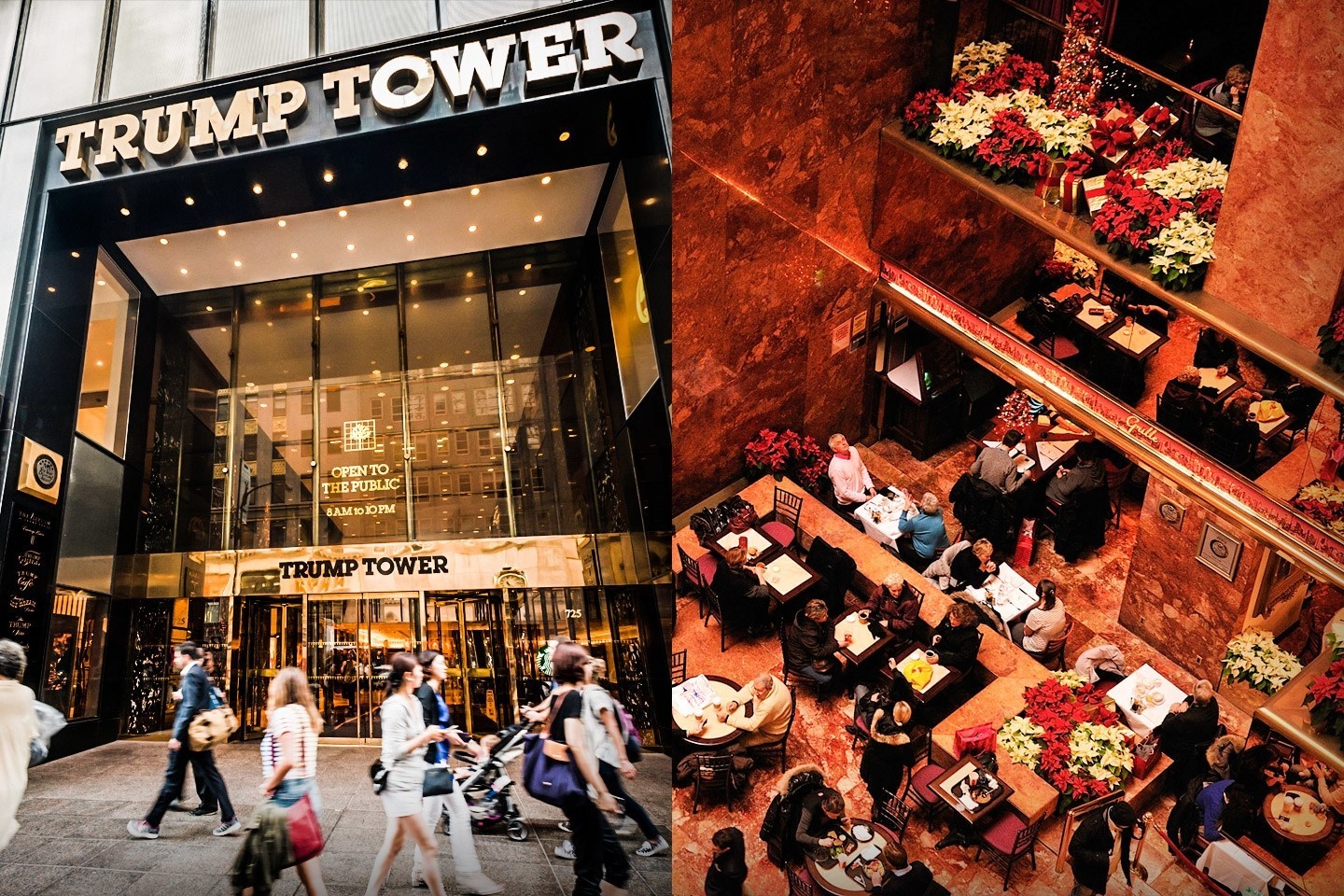 The final review on how this can relate to Trump's presidency: