The research showcases dramatic shifts in generational attitudes ranging from social to political, cultural to sexual, and psychological to technological. So regardless of your age, take our quiz to find out...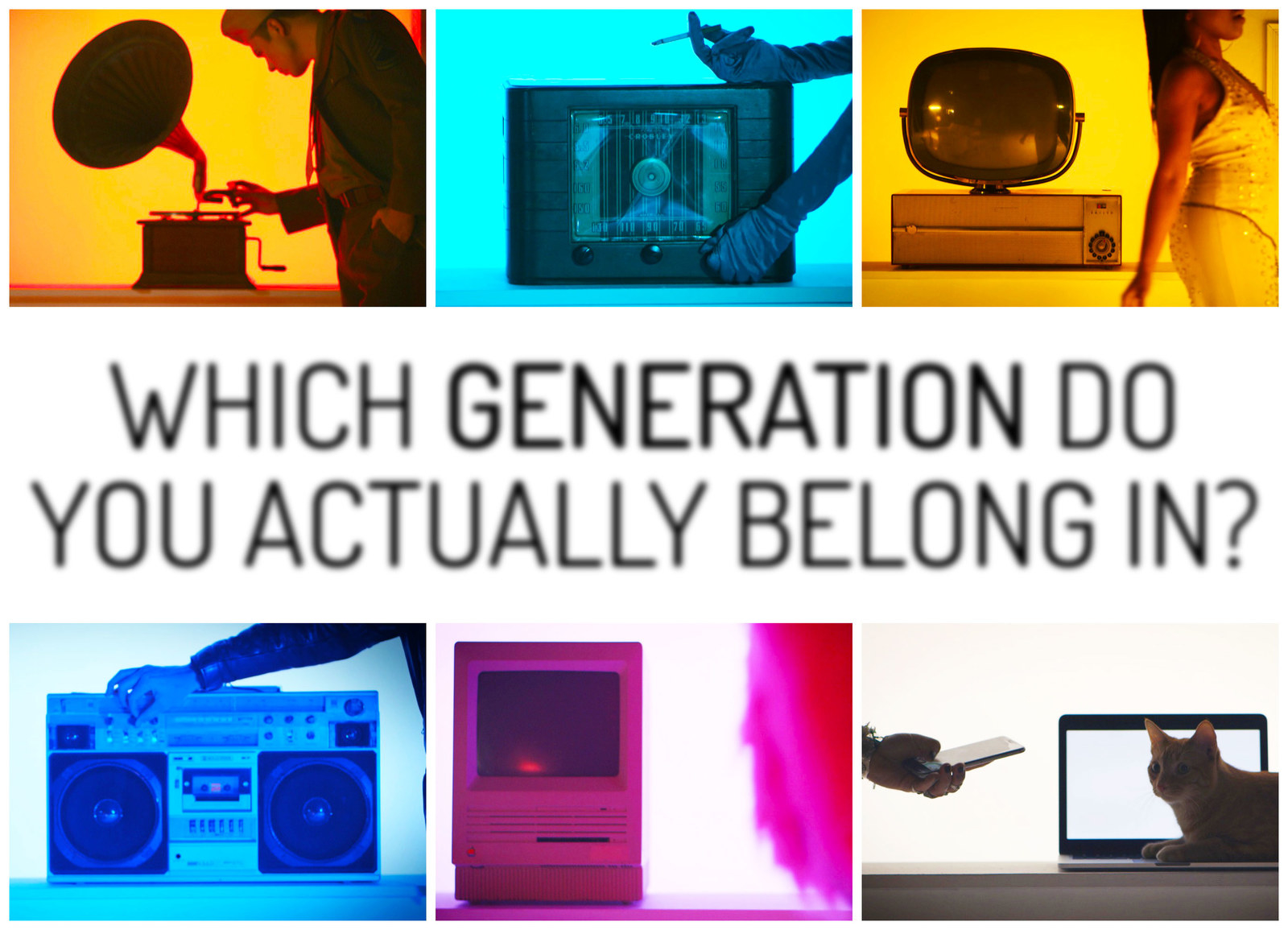 Self-reliant and adaptable

Innovative and responsible

Idealistic and passionate

Anxious and with a short attention span

Self-conscious and reserved

Honestly, I'm probably hosting the damn thing

Settling into a quiet corner in order to avoid too much socializing

Drinking, dancing, and finding out who I can potentially hook up with

Probably hanging out with a close group of buddies and chilling in the backyard

I love making new friends and chatting with as many people as possible, even if they're strangers

I'm socializing with different groups of friends, documenting the night through my Snapchat

I'll make a fun appearance but more than likely have multiple parties to attend in a night

Fiscally conservative, socially liberal

I care about issues but hate politics

I'm on the cutting edge and know about every new device on the market before anyone else does

I've just accepted it as a normal, fun part of my daily life

I'm for sure interested in it but prefer playing around with vintage tech

I'm always excited to get the newest models but I'm honestly always one step behind everyone else

My phone and computer are like actual body parts — I'd feel naked without them

I love trying out new technology but occasionally like to take a break from it

You could hit me with the newest iPhone and I would have no idea what it was, I'm that out of touch

I actually prefer being submissive and like my partner to be more dominant

The best relationship would be having a stable, loving partner who's my equal in every way

I would most enjoy having wild, hot, passionate sex — with several different open-minded partners

I'm not really the "relationship type" but if I had to settle down, it'd be with someone self-sufficient and chill

I'd love to have a more traditional relationship: one true love, marriage, kids, etc.

I just want to have a fun, wonderful, supportive relationship that doesn't require having children

My ideal relationship would be with someone who challenges and inspires me romantically, even if they're a little offbeat

Not religious, but spiritual

I enjoy sometimes attending service

I have my doubts but still regularly attend service

I assume you're referring to Abrahamic religions and I am not one of those

I consider myself a foodie so I definitely know exactly what I want walking into any restaurant

I would probably consult Yelp or the waiter to see what's most well-reviewed

Anything ethnic — I love trying foods that tantalize my taste buds

I'm down to eat whatever but I'll definitely be ordering a drink

Everything. I will eat everything.

I'll usually see what the rest of the group is ordering to determine what I want

I tend to have my old standby: something delicious and preferably meaty

Being surrounded by people who all think, act, and look the same

Not being able to speak my mind

Being surrounded by strangers

Everyone I know hating me

Dying in a plane crash or in a shooting

Not being able to finish something I set my mind to

Simple: shitty people and shitty places
Looks like there are no comments yet.
Be the first to comment!