Eugene wanted to educate his fellow Try Guys on the glorious wonders of extreme Asian food, so they went on a trip around town to eat some of the craziest dishes out there.
And Keith was legitimately scared because, secret's out, he has a "fucked up" tongue, which makes eating spicy foods horribly painful.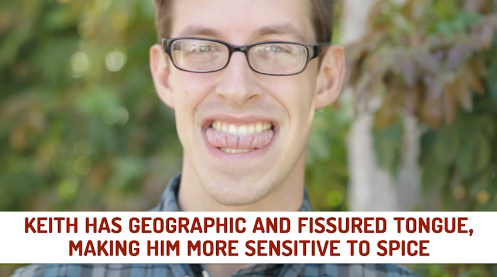 It was time to head out on this crazy adventure called life. The first challenge? Bugs.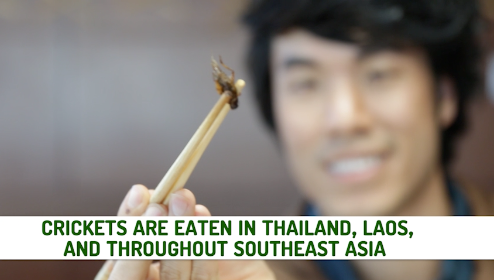 The Taiwanese crickets were actually pretty good! Even though Keith got a leg stuck in the back of his throat for a second.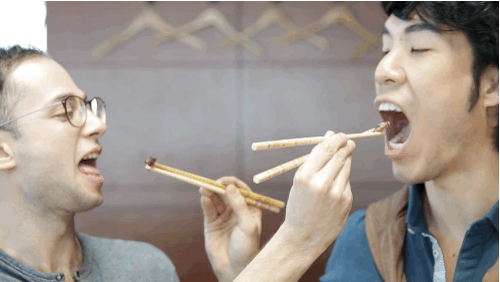 But they were about to kick it up a few notches with these squishy silkworms.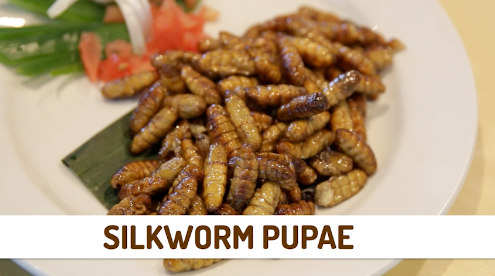 But first, a little Uni to wake up the taste buds.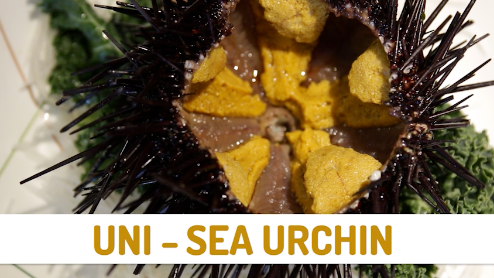 The guys were excited, because sea urchin is an expensive delicacy that looks like a sexy starfish. And they liked it!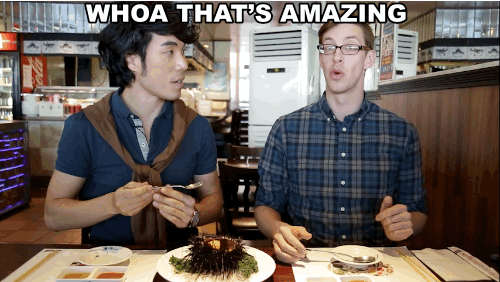 PEOPLE HAVE DIED EATING THIS BECAUSE YOU HAVE TO CHEW THOROUGHLY OTHERWISE IT WILL SUCTION TO YOUR THROAT AND YOU WILL CHOKE!!!!!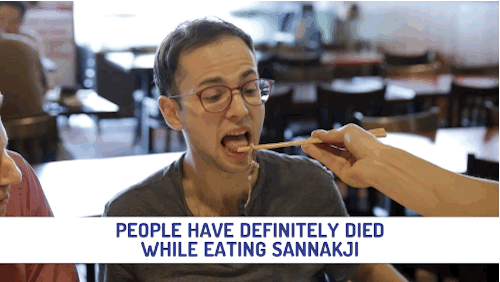 In the car on the way to the last stop of the day, the guys said they could feel the octopus in their stomachs. AND KEITH WAS STILL CHEWING!!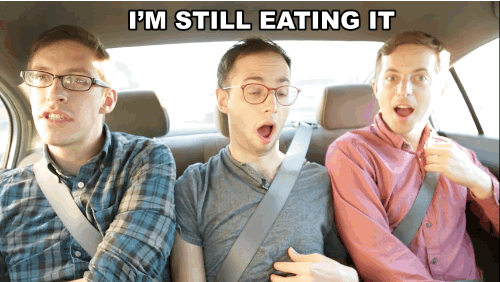 The last dish of the day is considered THE SPICIEST FOOD IN LOS ANGELES.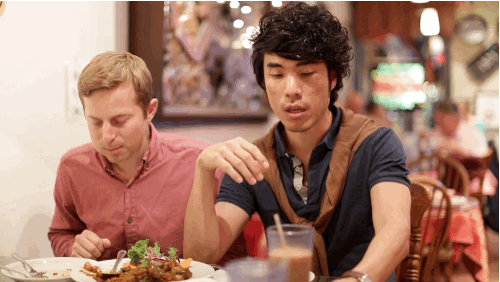 And let's not even get started on Keith's tongue.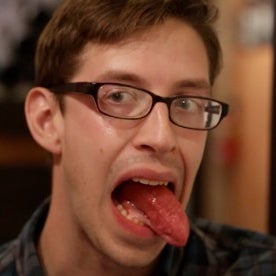 Zach had to give cunnilingus to a piece of cucumber.