2. This Leather Dog Collar with a solid brass nameplate that can be laser-engraved with your dog's name and your phone number.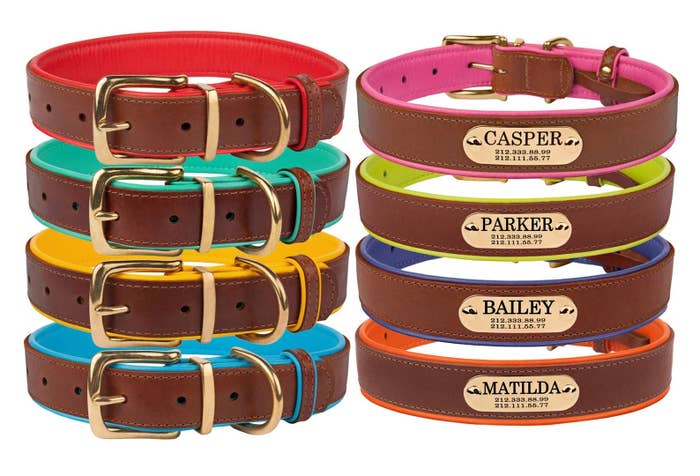 9. This Personalized Dog Collar that comes in a range of colors, so you can find the right one for your pup's personality.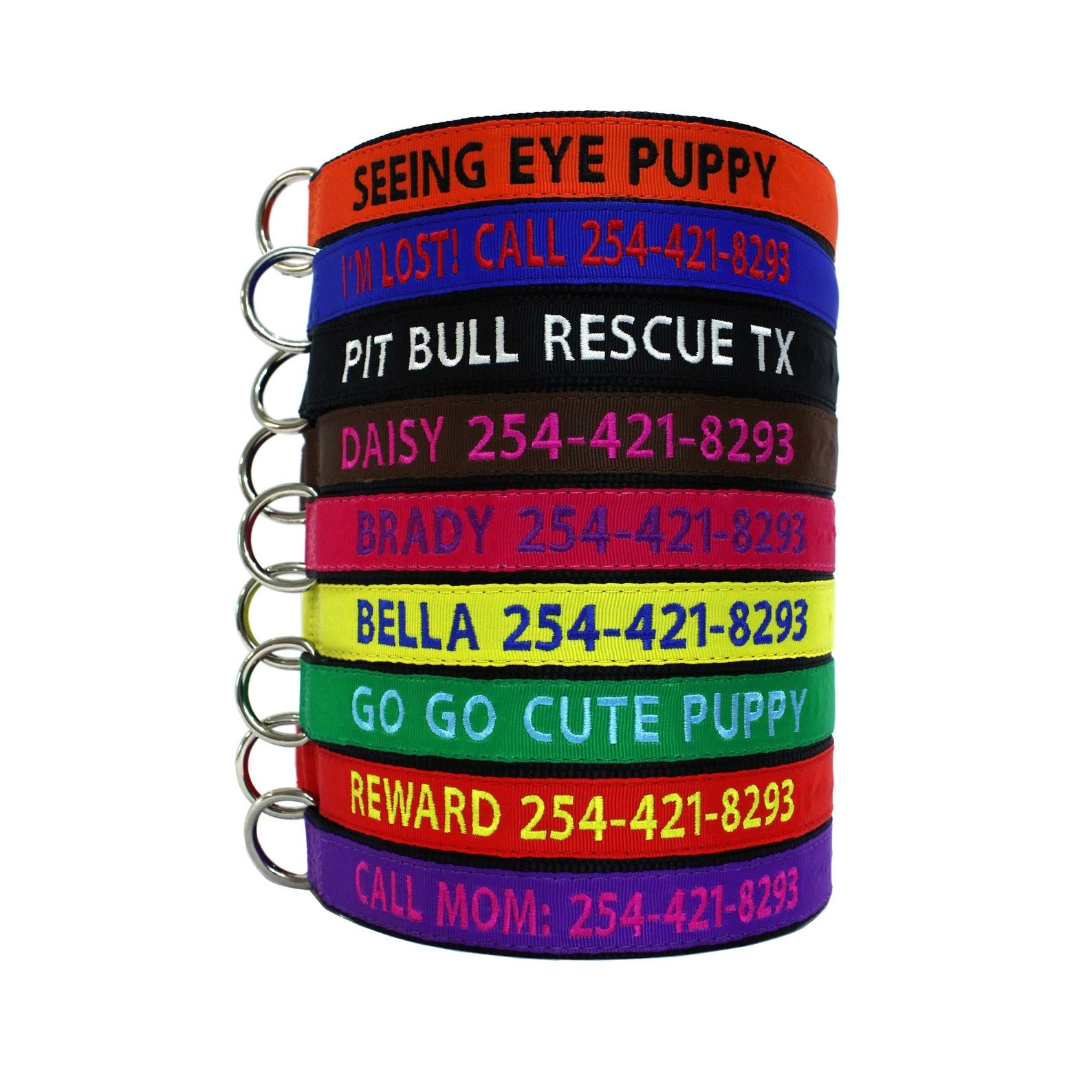 Shop more dog collars, cat collars, and all types of pet accessories at Etsy.