Check off all that apply to you.

You have really curly hair.

You are obsessed with someone over 6ft.

You make things awkward really quickly.

You are in love with your camp.

You are obsessed with superheros.

You are a superhero (duh).

Your laugh is contagious.

You make bad jokes (and end up being the only one to laugh at them).

Your hair is full of secrets.

You are in love with the Disney channel.

You hoped that one day you would be the one to wave the wand and say, "and you're watching Disney Channel"
What Percent Of Elysha Are You?
Wow. Good Job. You ain't Elysha whatsoever. Why did you even do this quiz?
You really checked off one. Why just one? You should be more like Elysha.
Eh. You are hardly Elysha but your inner Elysha hiding in there somewhere.
A quarter of you is Elysha, there's always an Elysha in you, just let her come out and embrace it.
Half of you is Elysha. Good enough.
Most of you is Elysha which is great. Good job for you!!!!!!!! EVERYONE NEEDS AN ELYSHA
That's just phenomenal, you are almost fully Elysha! Way to go!
OMG YOU ARE ELYSHA!!!!!! Everyone needs an Elysha in their lives, embrace your Elysha. Because you are the best person ever.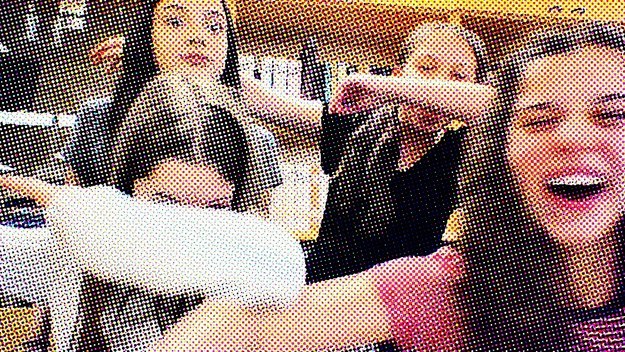 This post was created by a member of BuzzFeed Community, where anyone can post awesome lists and creations.
Learn more
or
post your buzz!