1.
Dennis Quaid and your dad are both helpful guys! But your dad can help you with anything. So your dad wins.
2.
There is room for both your dad AND movie dad Dennis in your heart. They are both great!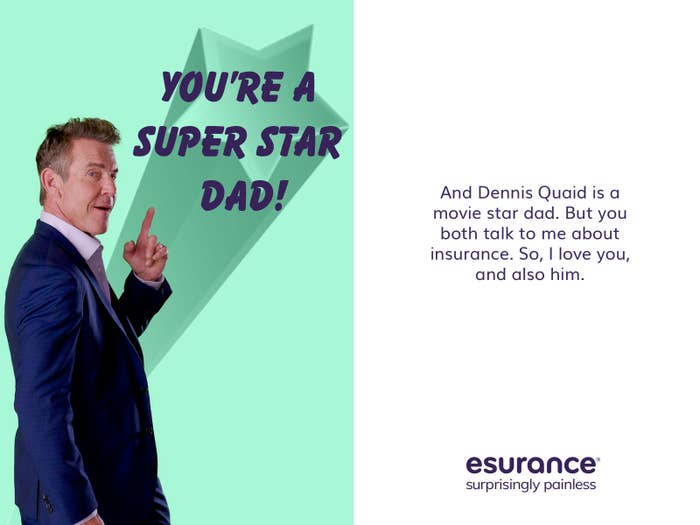 3.
Dennis really has played some awesome movie dads. But he's not your dad. Your dad is the best!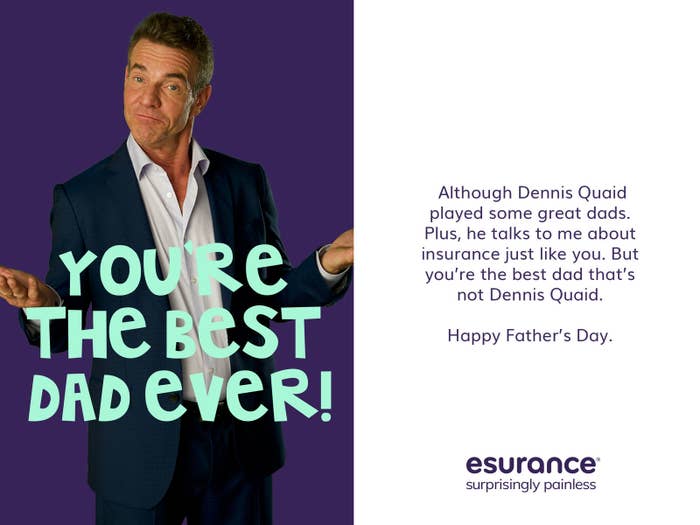 4.
The best in the world! The real world, not the movie world.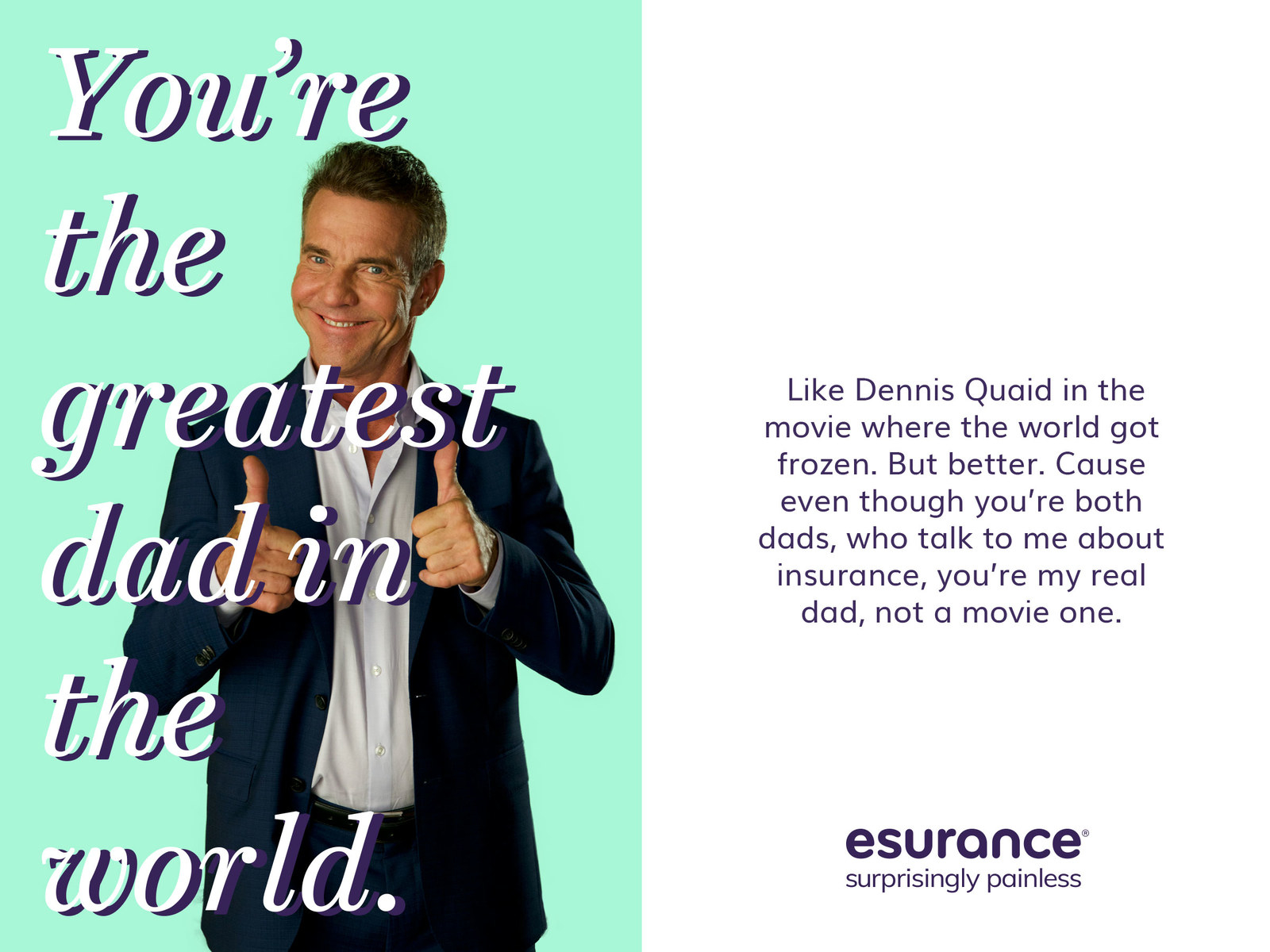 5.
He really deserves a thank-you. For talking to you about insurance-y stuff AND being your real dad.
6.
Dennis agrees wholeheartedly!
7.
He wants to help you thank your dad. Since he's a dad and he knows a thing or two about dad stuff.
8.
He really gets how much your dad does for you! Wow, isn't he so sweet?
9.
He's just such Dad material. But he's not YOUR dad. And this card is for YOUR dad.
10.
Your dad has your back for everything Dennis doesn't. Which is most things, because Dennis can only help you take care of your car insurance, remember?
11.
Your dad deserves two thumbs up from you AND Dennis.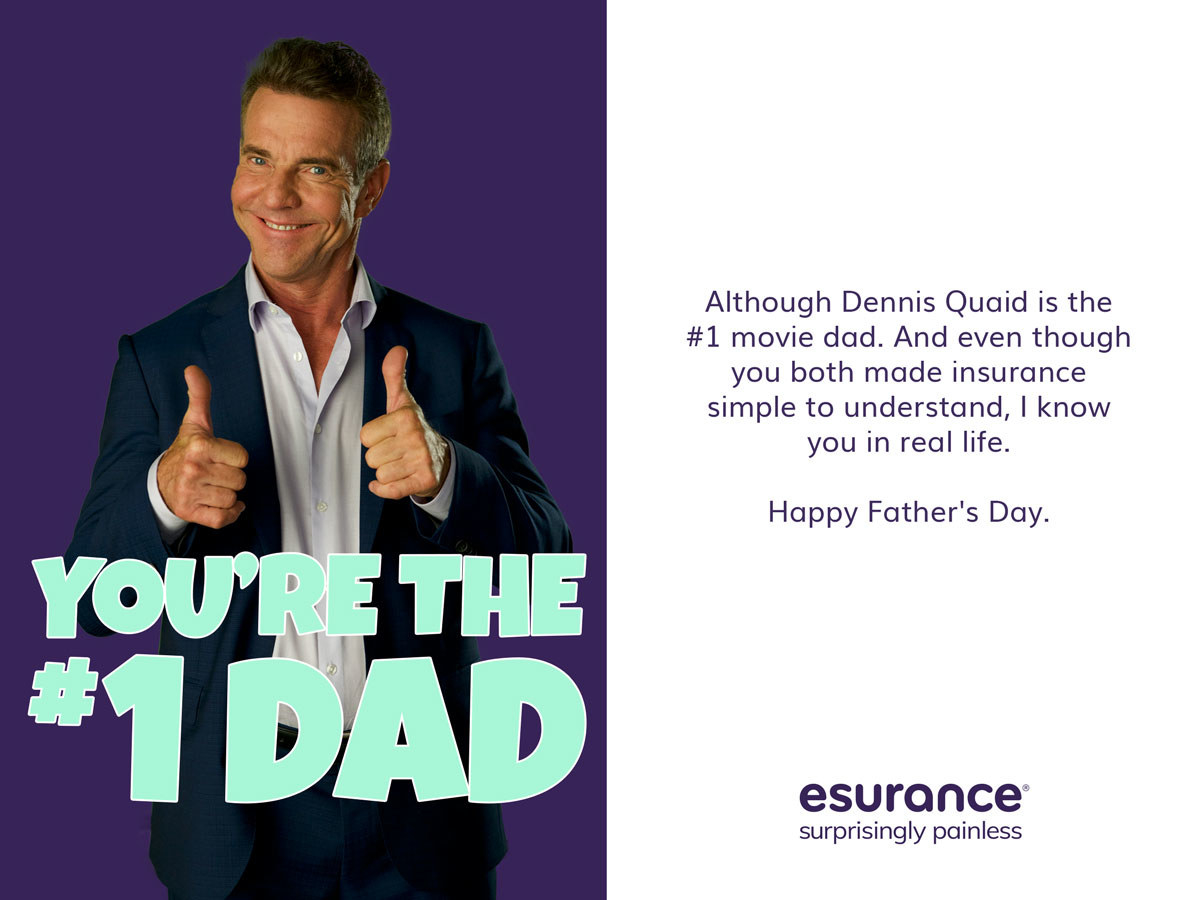 12.
Honestly, your dad is really a lot like Dennis. And that makes him super.
13.
But the reason your dad is really super has nothing to do with Dennis. Your dad is your one and only real-life dad — and that makes him the absolute best. <3
All imagery courtesy of Esurance
Show your dad some appreciation this Father's Day, and let him AND #1 movie dad Dennis Quaid help you with your insurance decisions, like choosing Esurance for your home and auto. So you can finally get off your dad's policy. ;)