1.
She dressed you in bows that equaled your body weight when you were a baby.
2.
She said one, if not all, of these sentences every day of your life.
3.
And she somehow managed to give full orders without even opening her mouth.
4.
She swore you looked "sickly," even if the doctor said you were perfectly healthy.
5.
She wasn't a fan of violence, but she would say a shady prayer.
6.
She also blamed the devil for anything bad that happened to you.
7.
She got mad with you about things that in no way impacted her well-being.
8.
And there was no such thing as privacy as long as you were under her roof.
9.
She monogrammed EVERYTHING (including her Vera Bradley bag).
10.
This fine accessory was a must with her denim pants and skirts.
11.
"Have you found a good church home?" was the first thing she asked every time you moved.
12.
And if the answer was "no," she thought you were headed down a path of destruction.
13.
She never thought you'd be 30 and unmarried.
14.
So she started throwing you subtle hints at 25.
15.
She wasn't afraid of anyone—not even child protective services—if you decided to cut up in public.
16.
But ultimately, you knew she loved you more than life itself and would NEVER let distance stop her from taking care of you.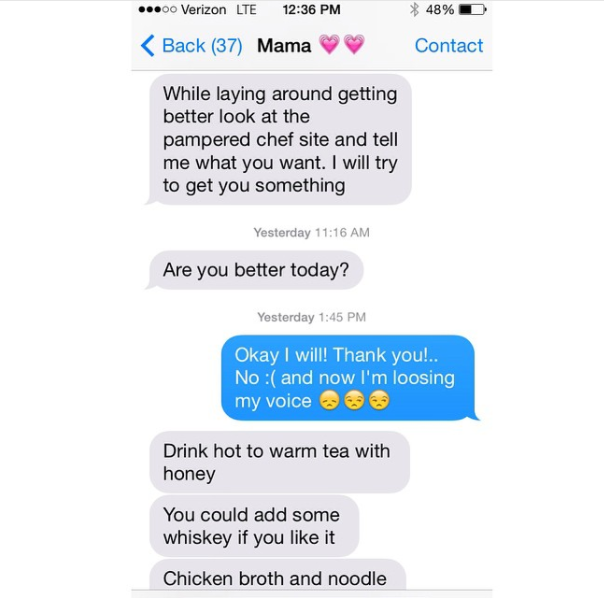 17.
And she always reminded you why southern moms were the best!
UGH! NOW WE MISS OUR MOMS 😩!!!