After a year of wearing wigs and extensions, the pop star took to Instagram and Twitter to show off her textured natural hair—and she looked AMAZING, obvi!
DO YOU SEE THIS PERFECTLY SHAPED FRO THO?! We're getting major '60s beauty icon vibes and we're obsessed!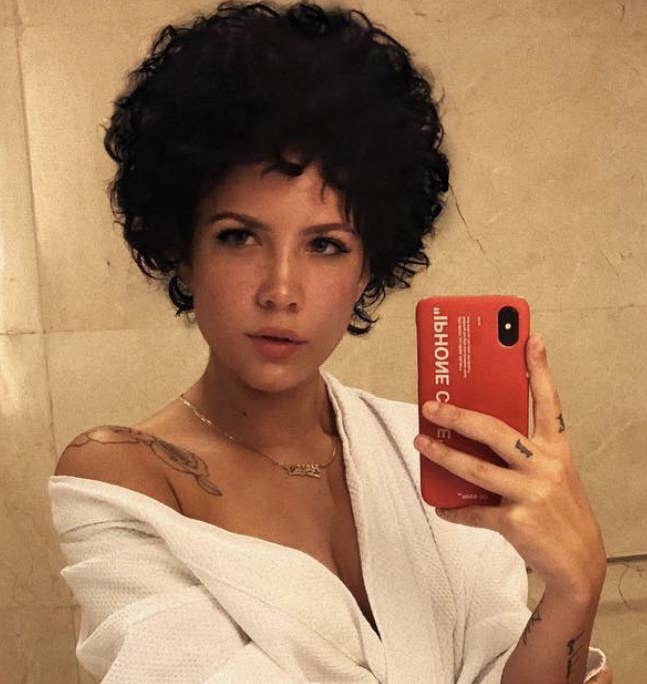 Fans were "LIVING" for the look, and Halsey revealed that she had been working very hard on her natural hair.
She'd actually been wearing wigs as a protective style to grow out her natural curls.
Of course there were a few trolls who tried to discredit the "Bad at Love" singer's hair journey, to which she responded, "i can't believe I spent a whole damn year growing out my curls under those wigs for y'all to say my natural hair looks like a wig... some fucked up shit lmao."
Throughout her career, Halsey has been very vocal about her hair. Earlier this year, she even tweeted how frustrating it is that hotels don't offer shampoos and conditioners for people of color.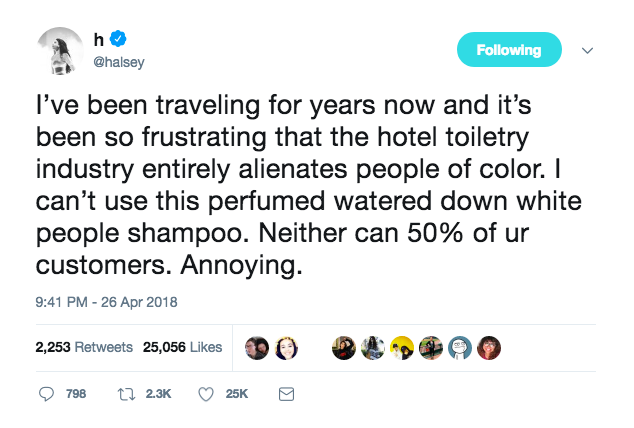 And back in 2015, the singer cut it all off after the press kept identifying her as her hair.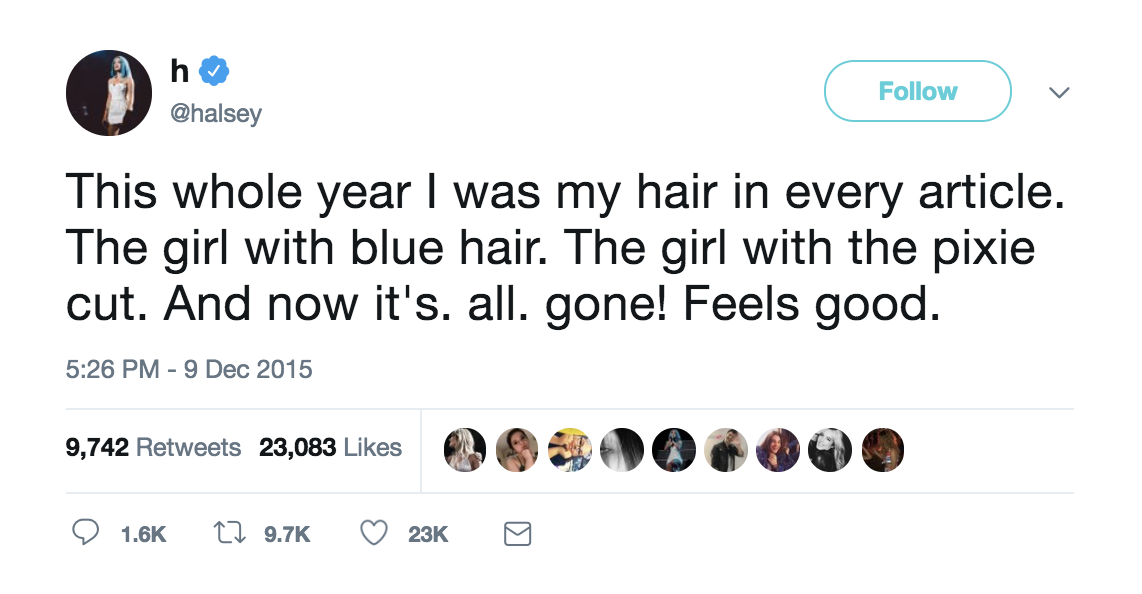 Through all the colors, cuts, wigs, and tweets, though, one thing remains consistent: HALSEY IS FLAWLESS AF!