Fashion Week is cute and all, but every year Afropunk reminds us of who the real style slayers are. Over the weekend, they all gathered in Commodore Barry Park and gave us LIFE!
1.
That's it. These dapper brothers are the flyest gentleman we've ever seen.
2.
She wore all white (and these bomb accessories) to a dusty-ass fair ground and didn't get anything on it. There's gotta be an award for that.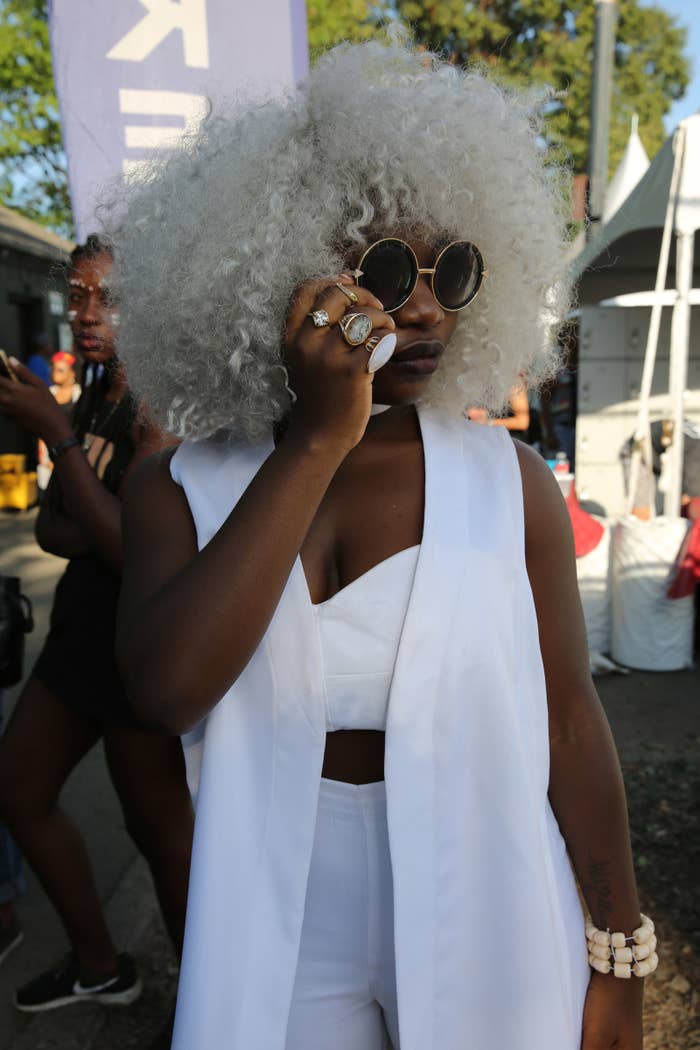 3.
This queen is living, breathing, posing art. We're in awe!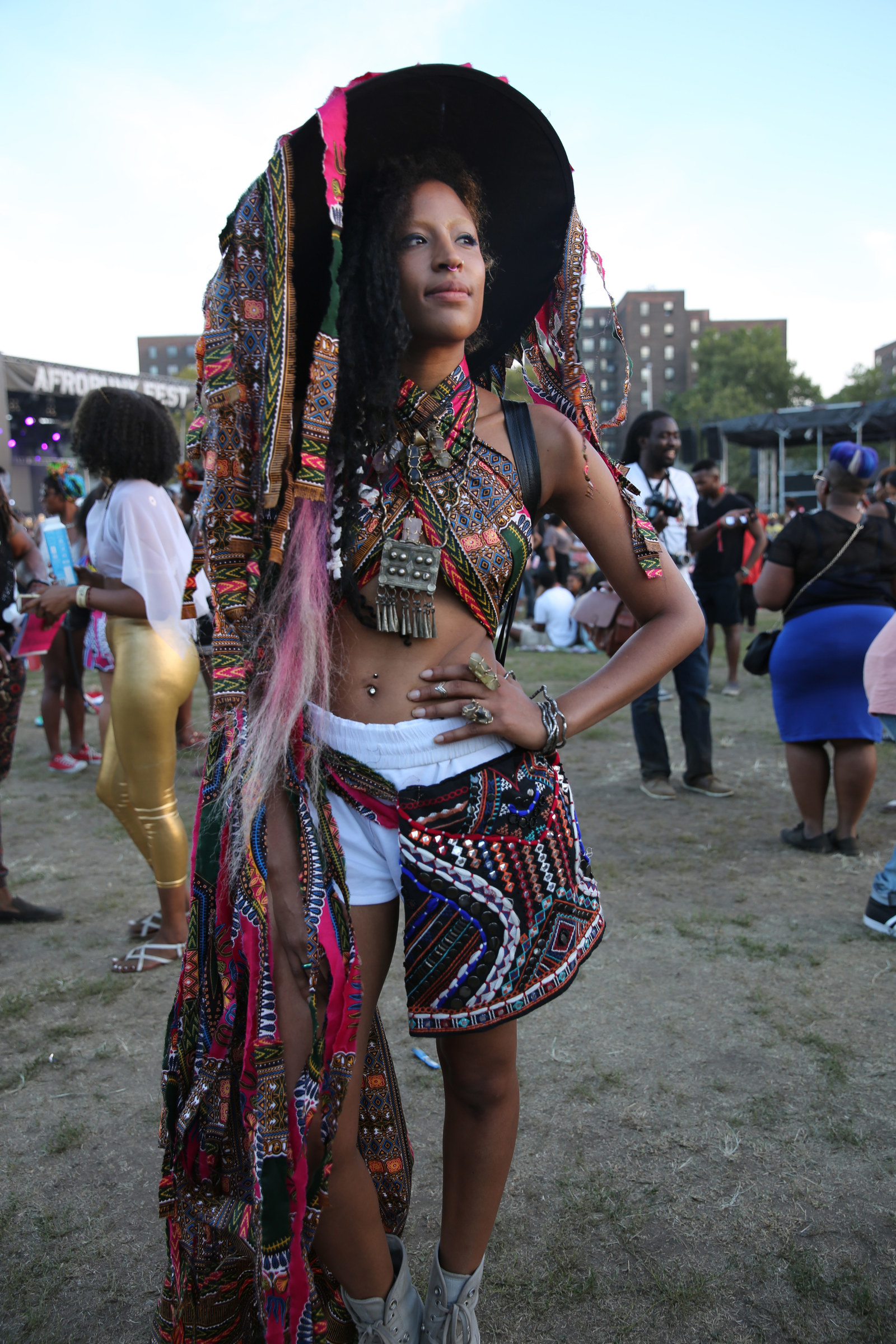 4.
We'll never get enough of head-to-toe prints, especially when big purple hair is involved...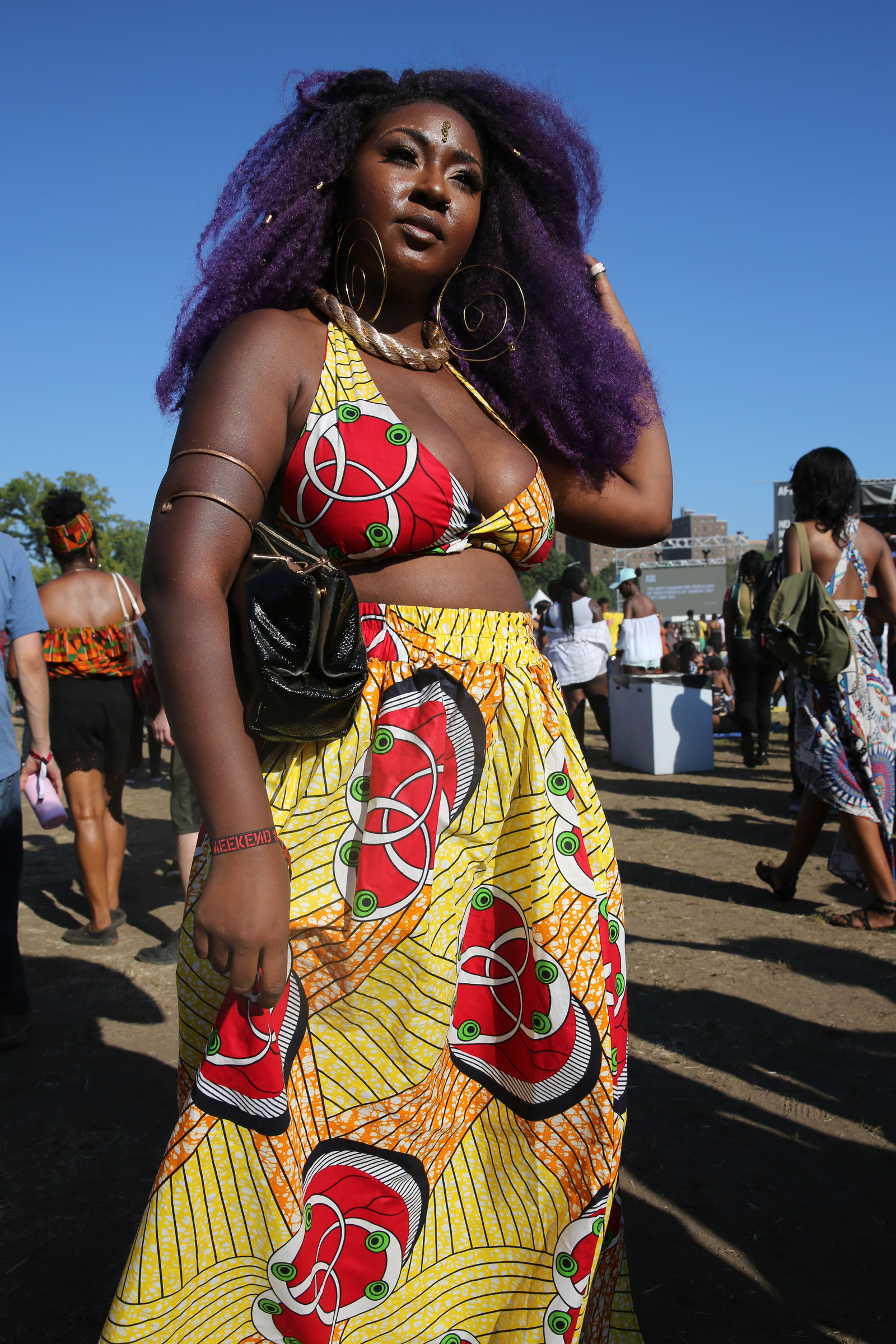 5.
Or when they're complemented by a super-clean low-top fade and gold boots.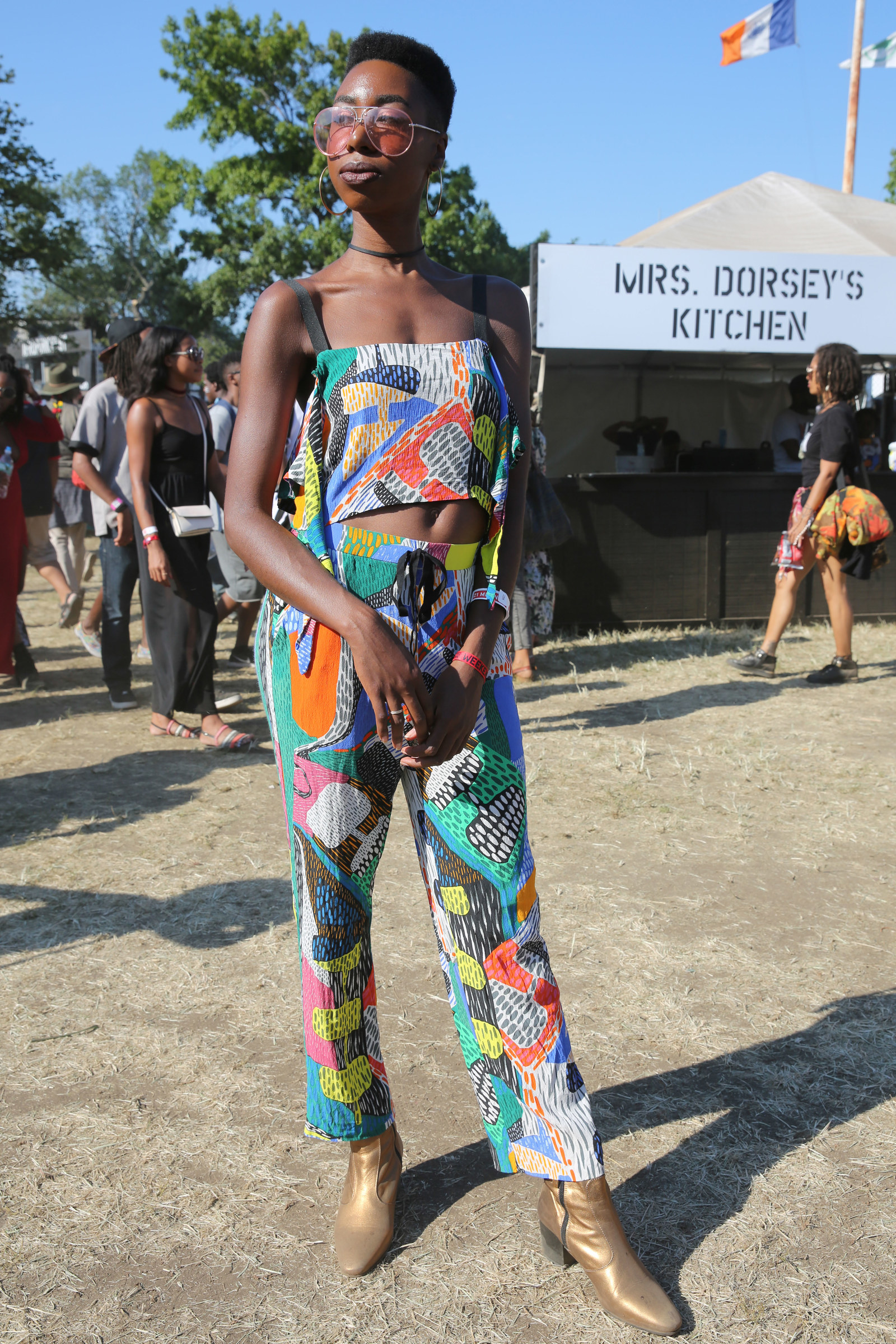 6.
Her outfit is almost as grand as her face.
7.
She's wearing purple Bantu kots and mesh shorts with sequined fruits on them. This is the part where we all start snapping and saying Yaaassss!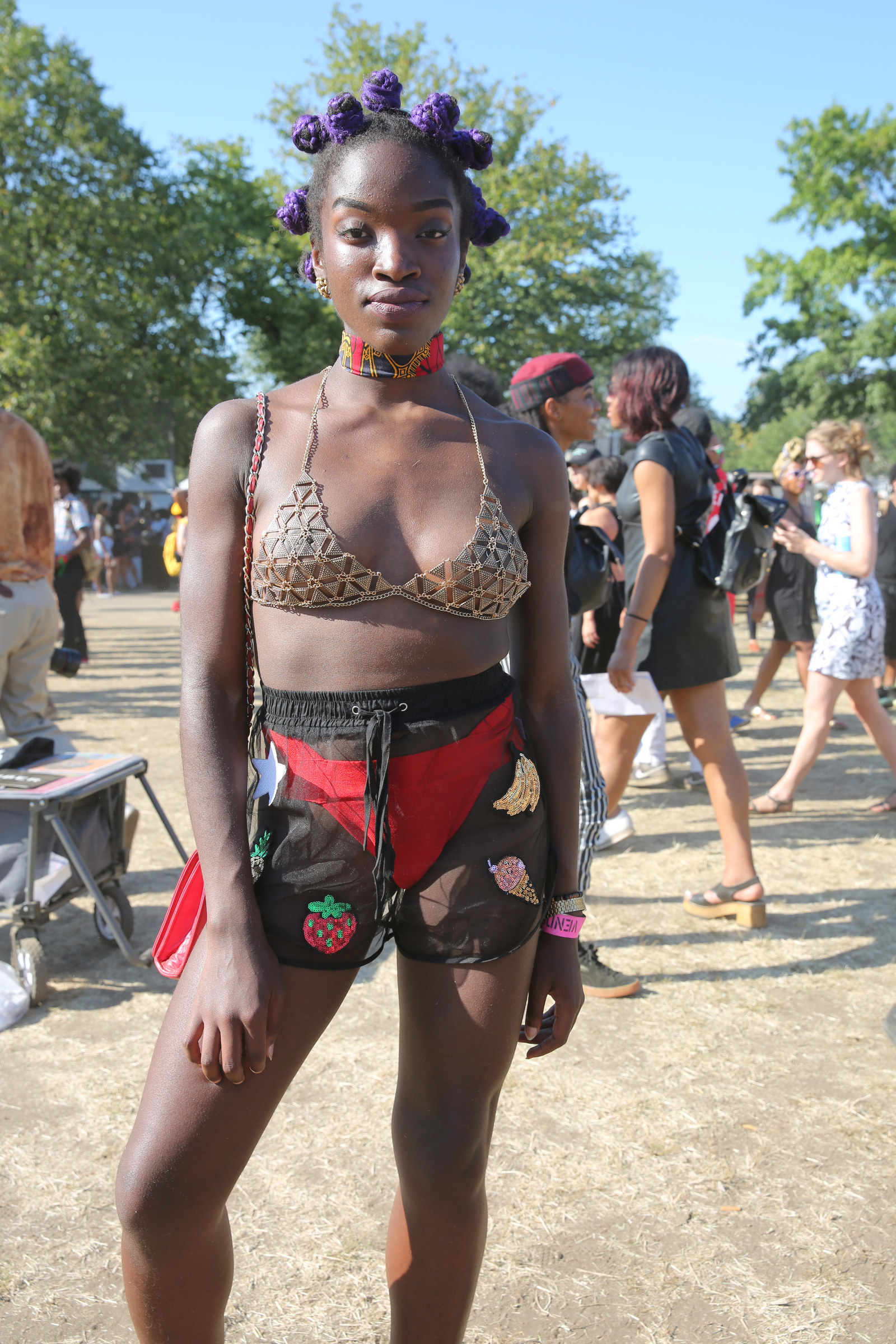 8.
We don't know if it's velvet or velour, but we do know that she's KILLING it and we wanna be her friend.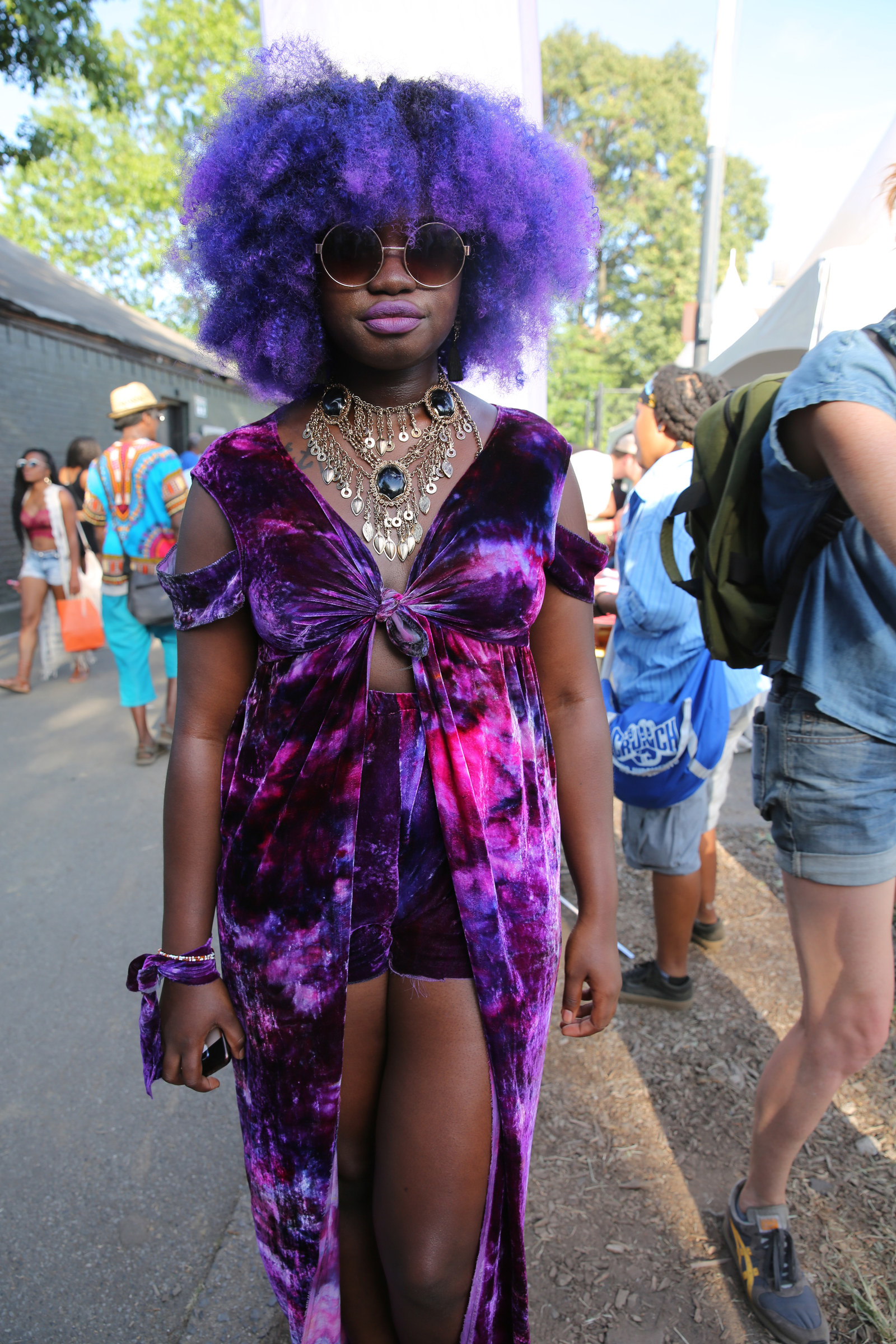 9.
We're just tryna be as free and graceful as his palazzo trousers.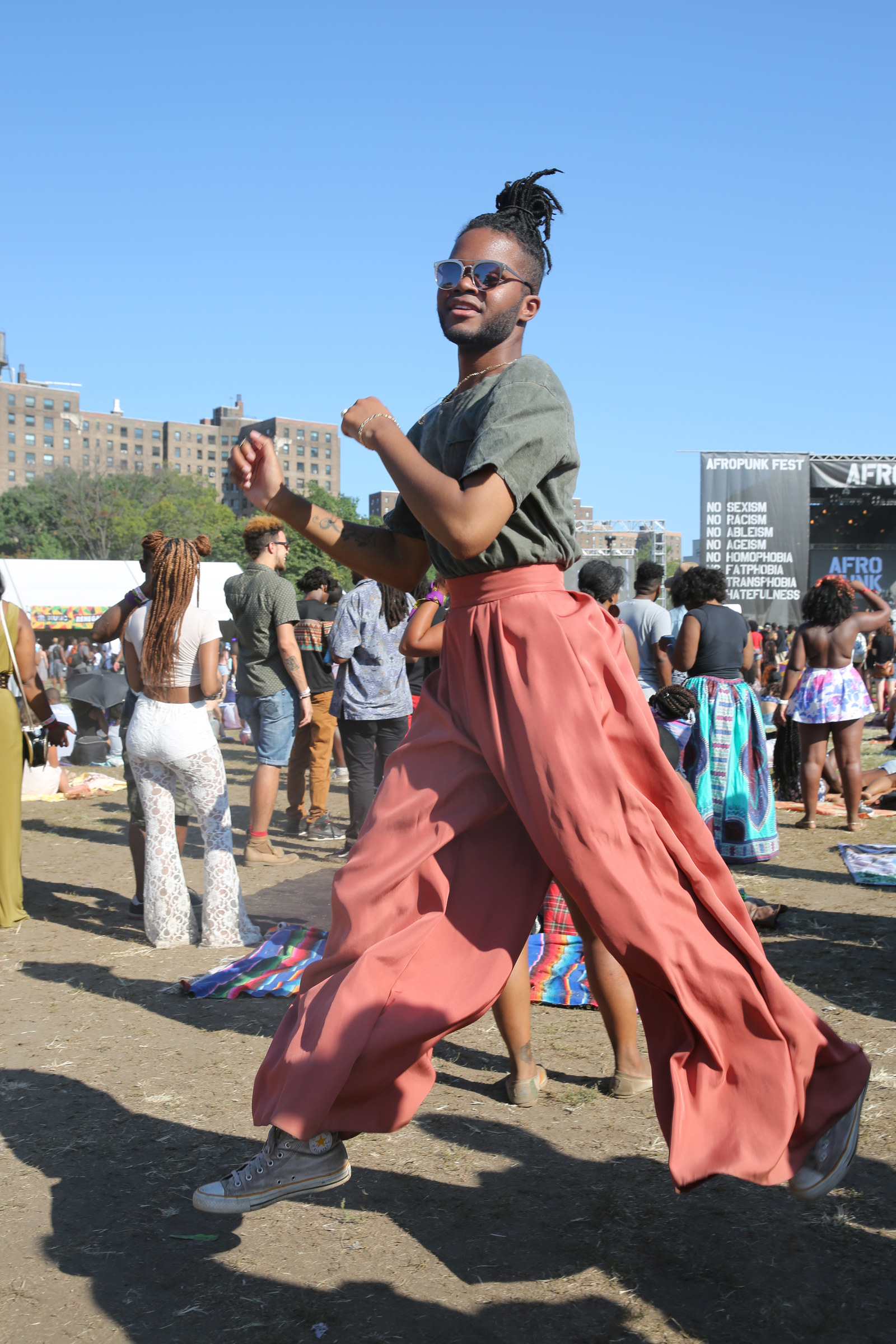 10.
It's very critical that you know her skirt is made of neck ties. And one of them has the Tabasco logo on it. As you were.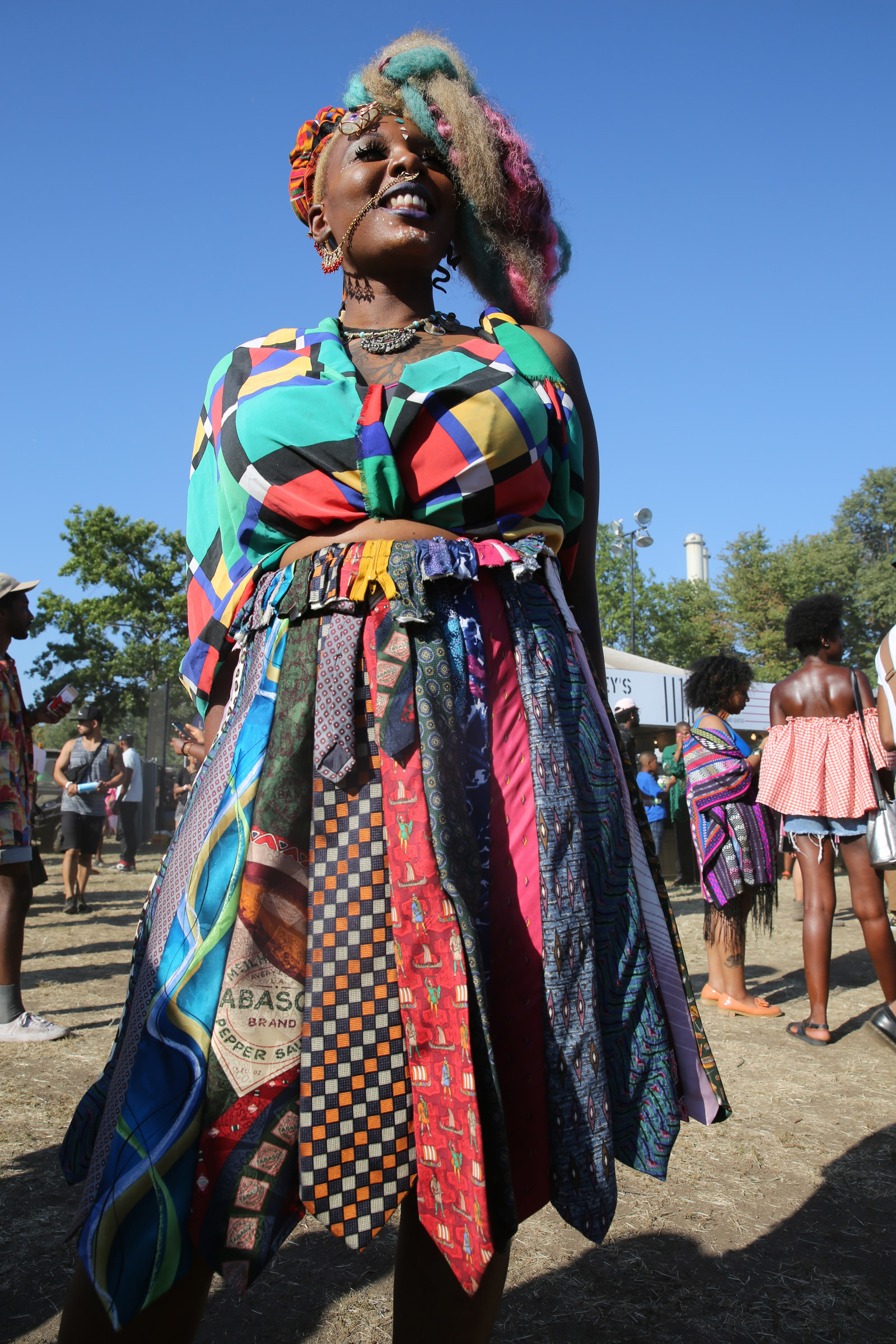 11.
Yes, those are purple beads on her bang. And yes, those are dried flowers on the ends of her braids. And no, we're not worthy.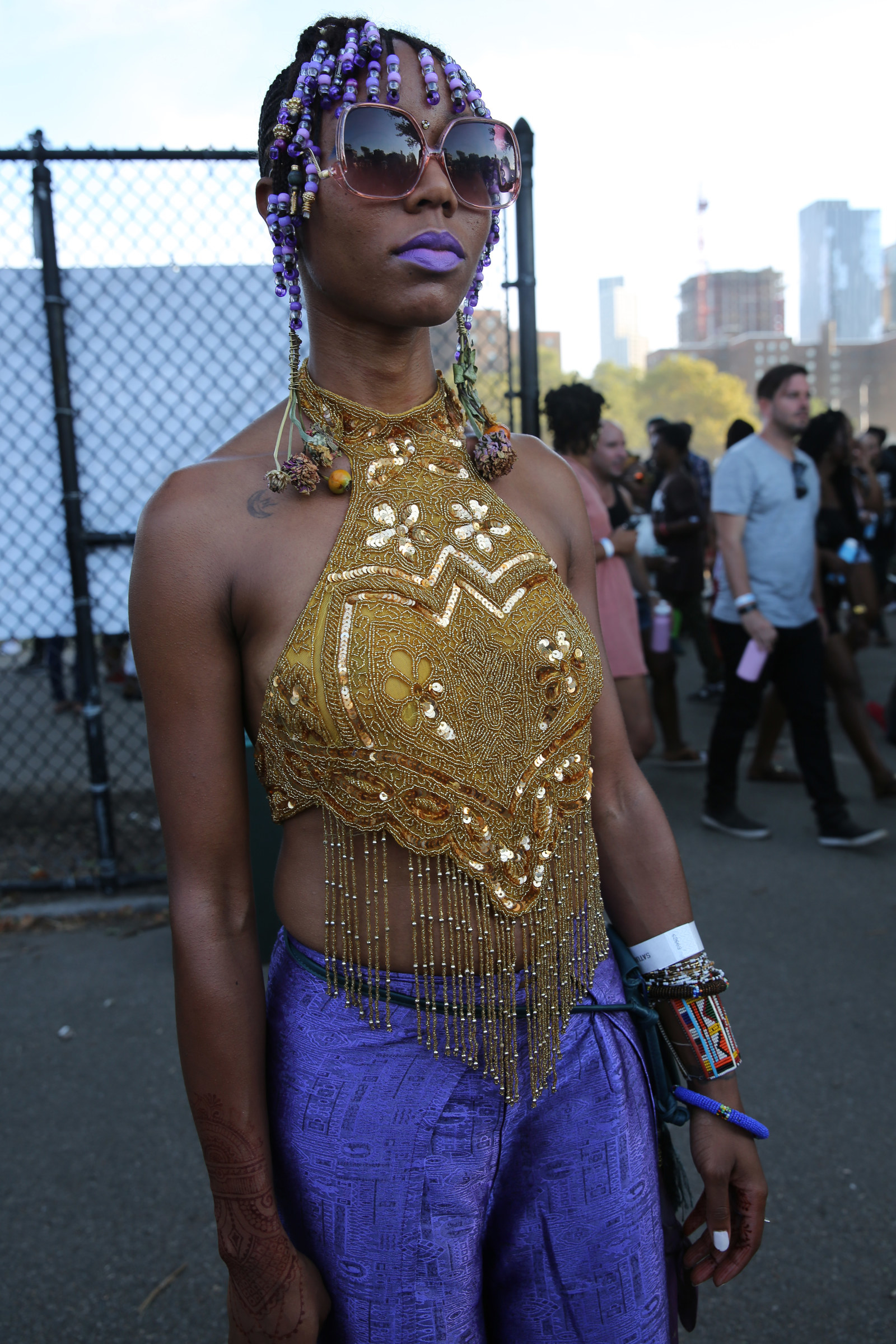 12.
Can't help but love this royal soul sitting in the middle of the park. Wearing a crown. And a robe 🙌.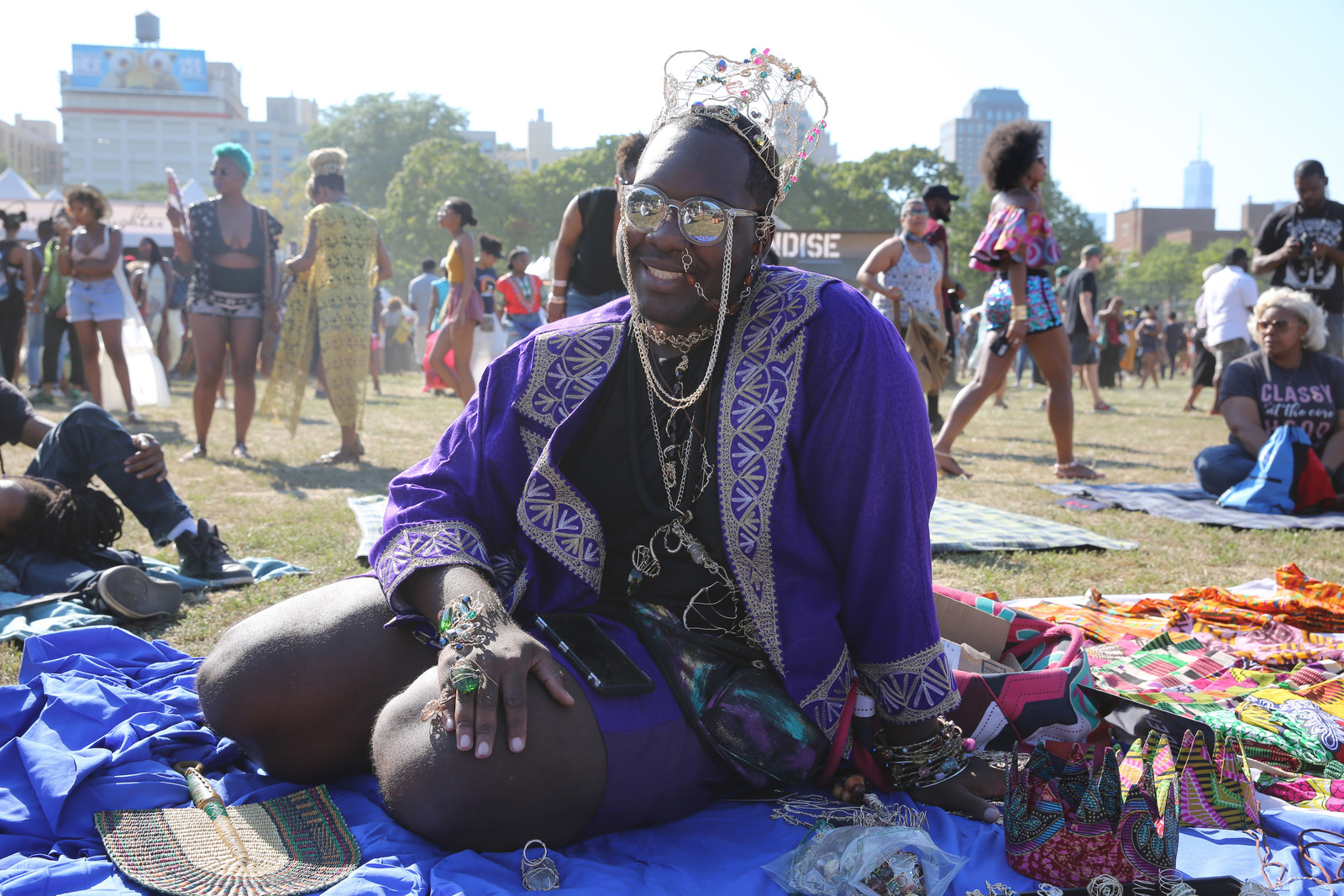 13.
We're here for every groovy part of this 70s goddess' get-up.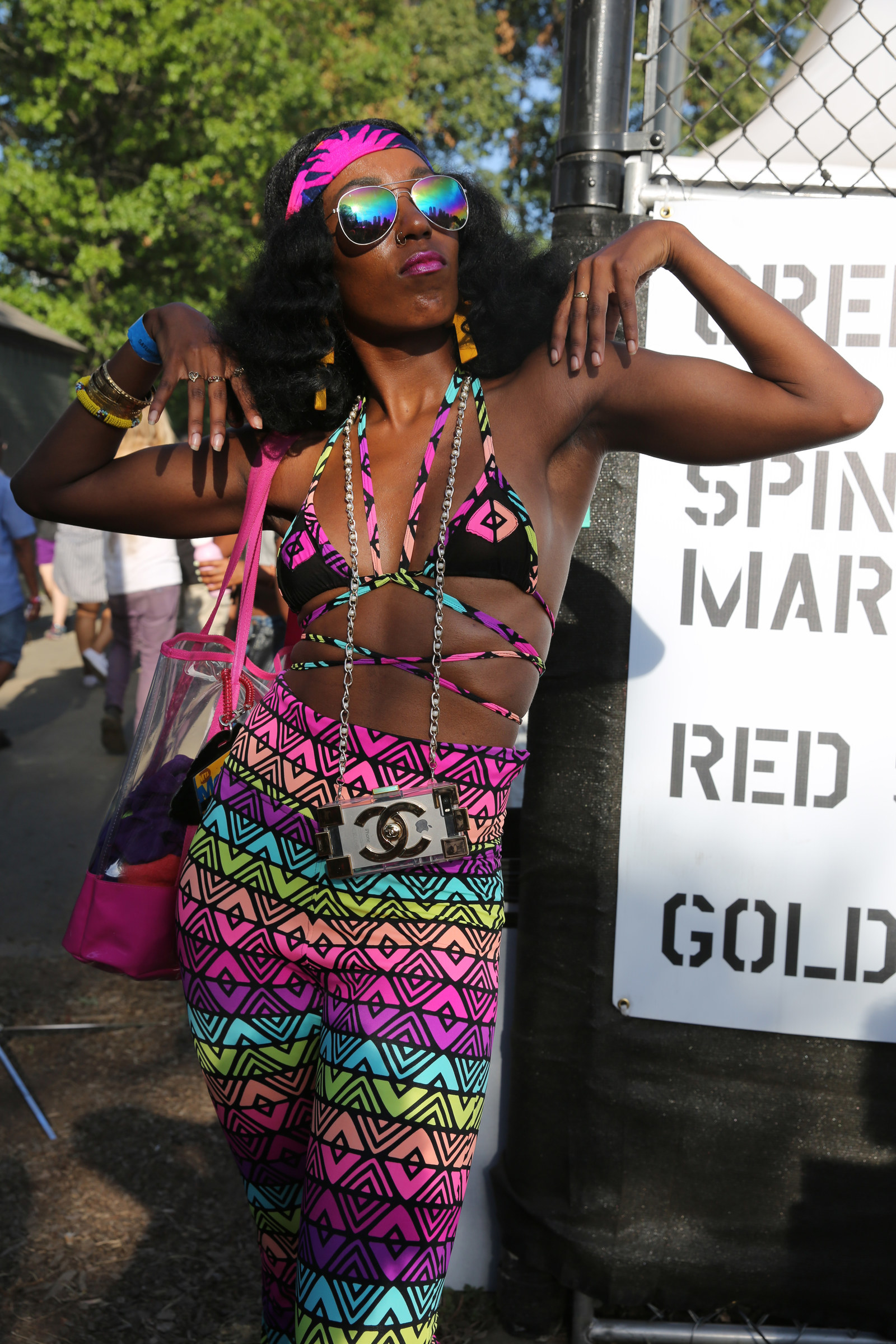 14.
She's graciously giving us some throwback hip-hop and R&B vibes, and we're so very grateful.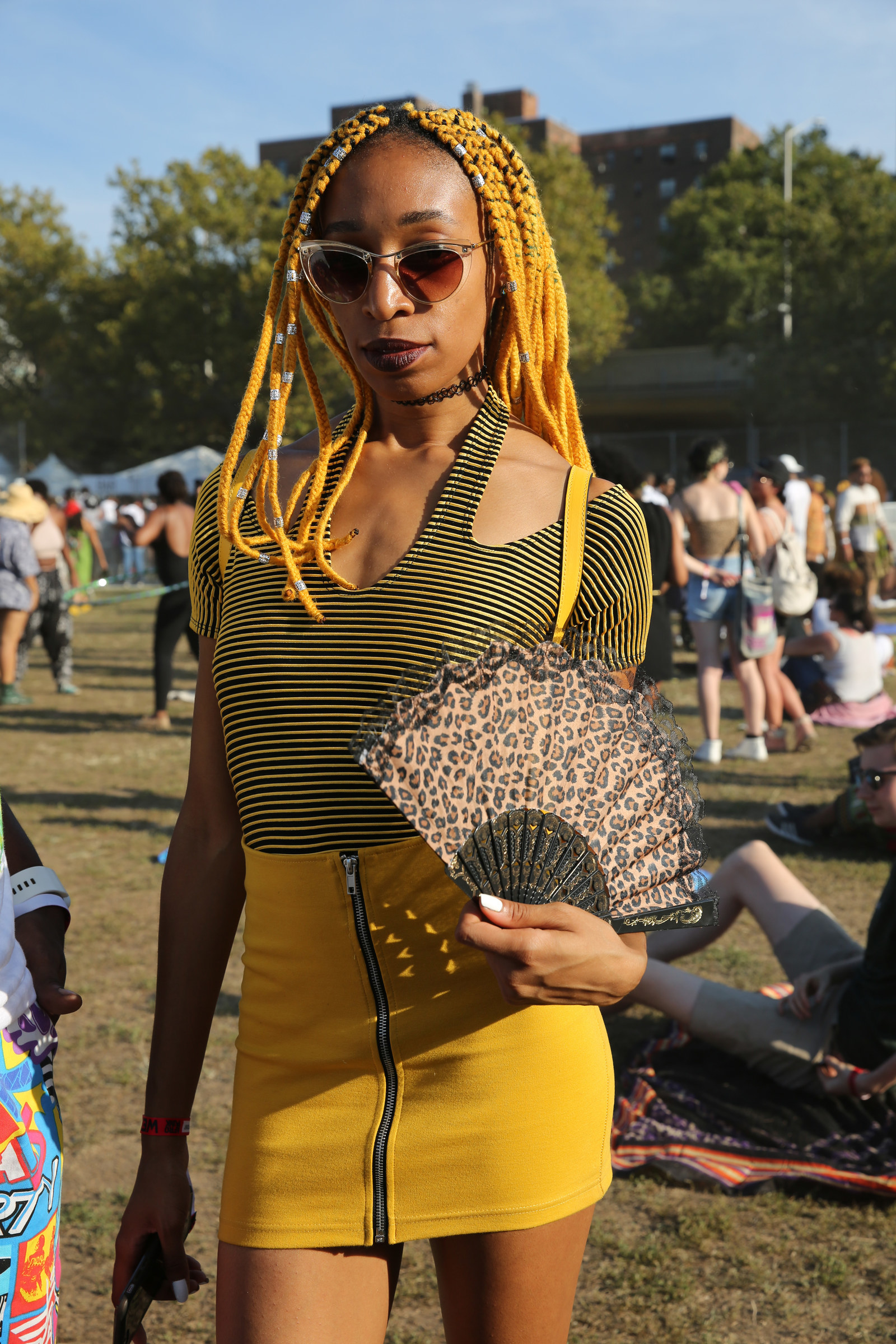 15.
These matchy-matchy love birds just reminded us that cuffin' season is soon approaching. *Sends "What's good, stranger?" text to crush*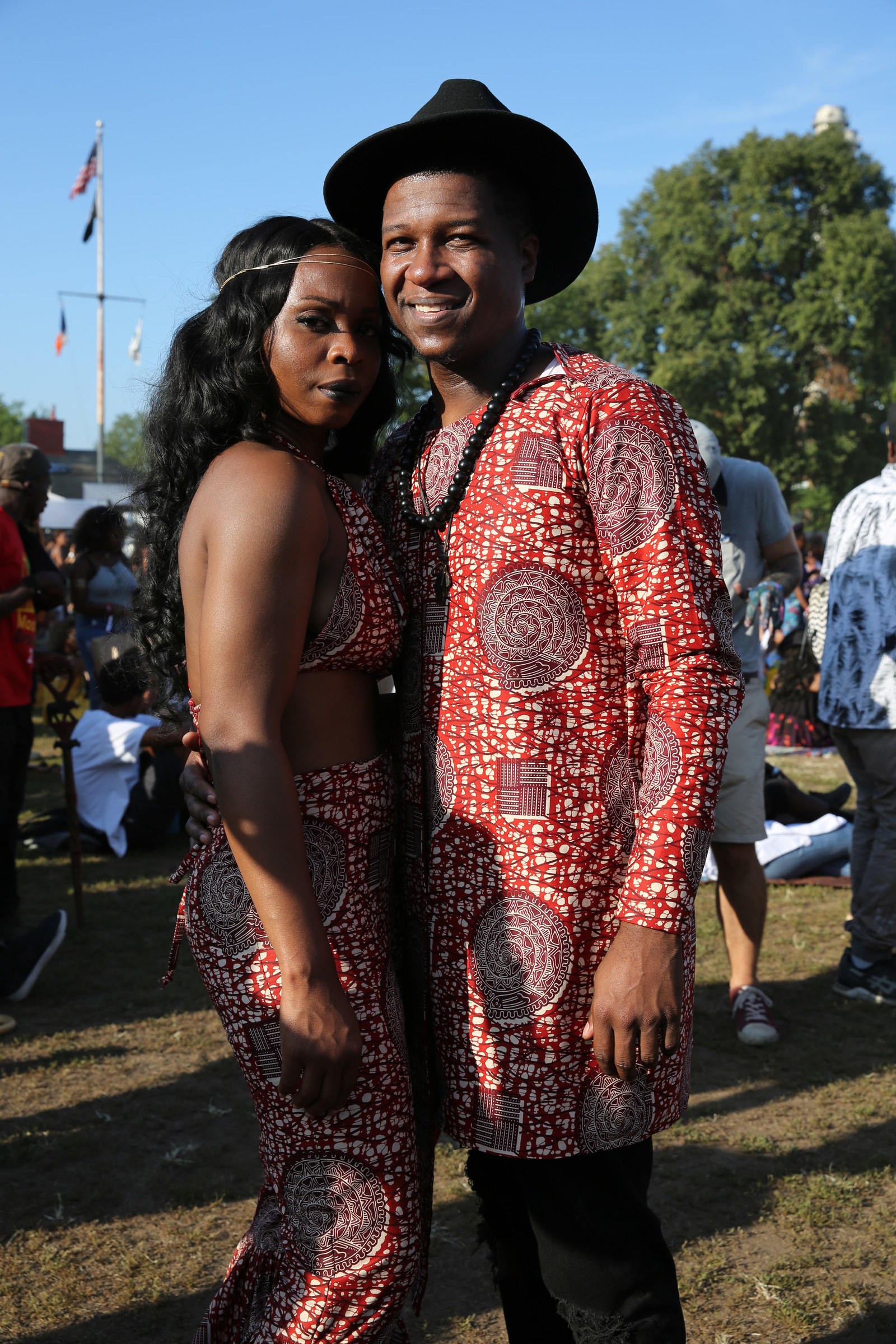 16.
There's literally nothing better than a stunning woman who's fly and woke. #SayTheirNames.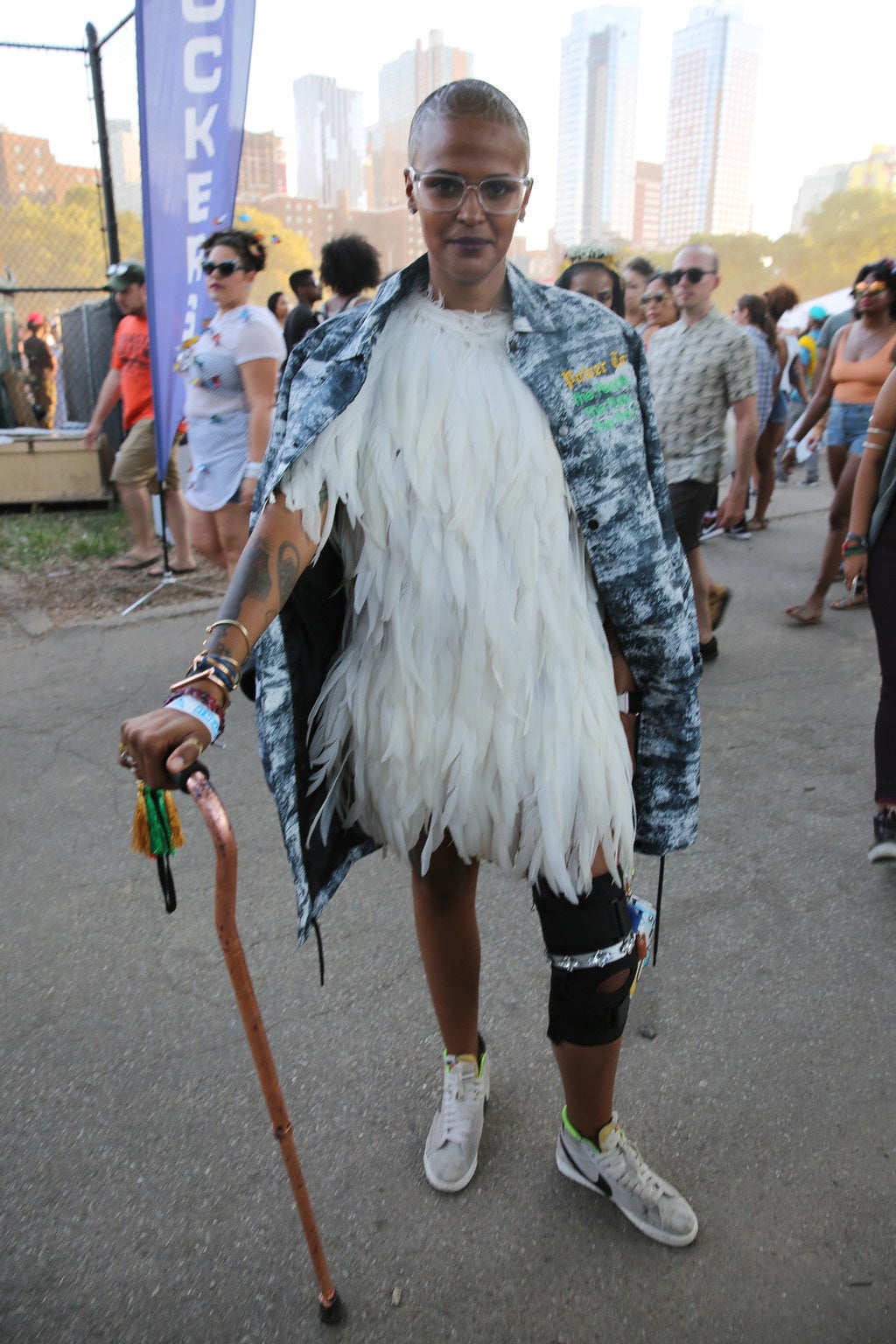 17.
This is way too much freshness for one squad, and it's not fair.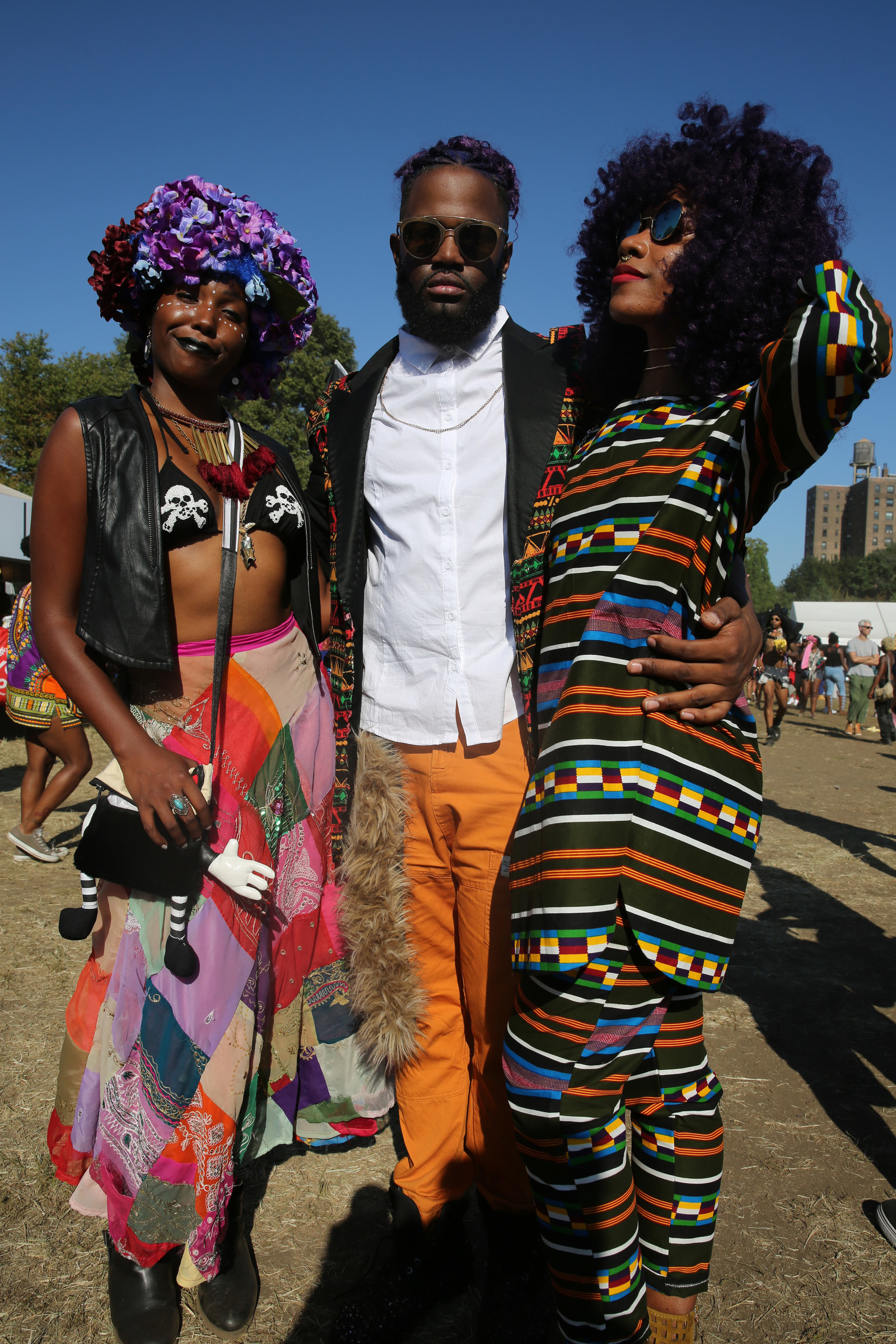 18.
Can someone please email Tyra this pic of this top model? Thx!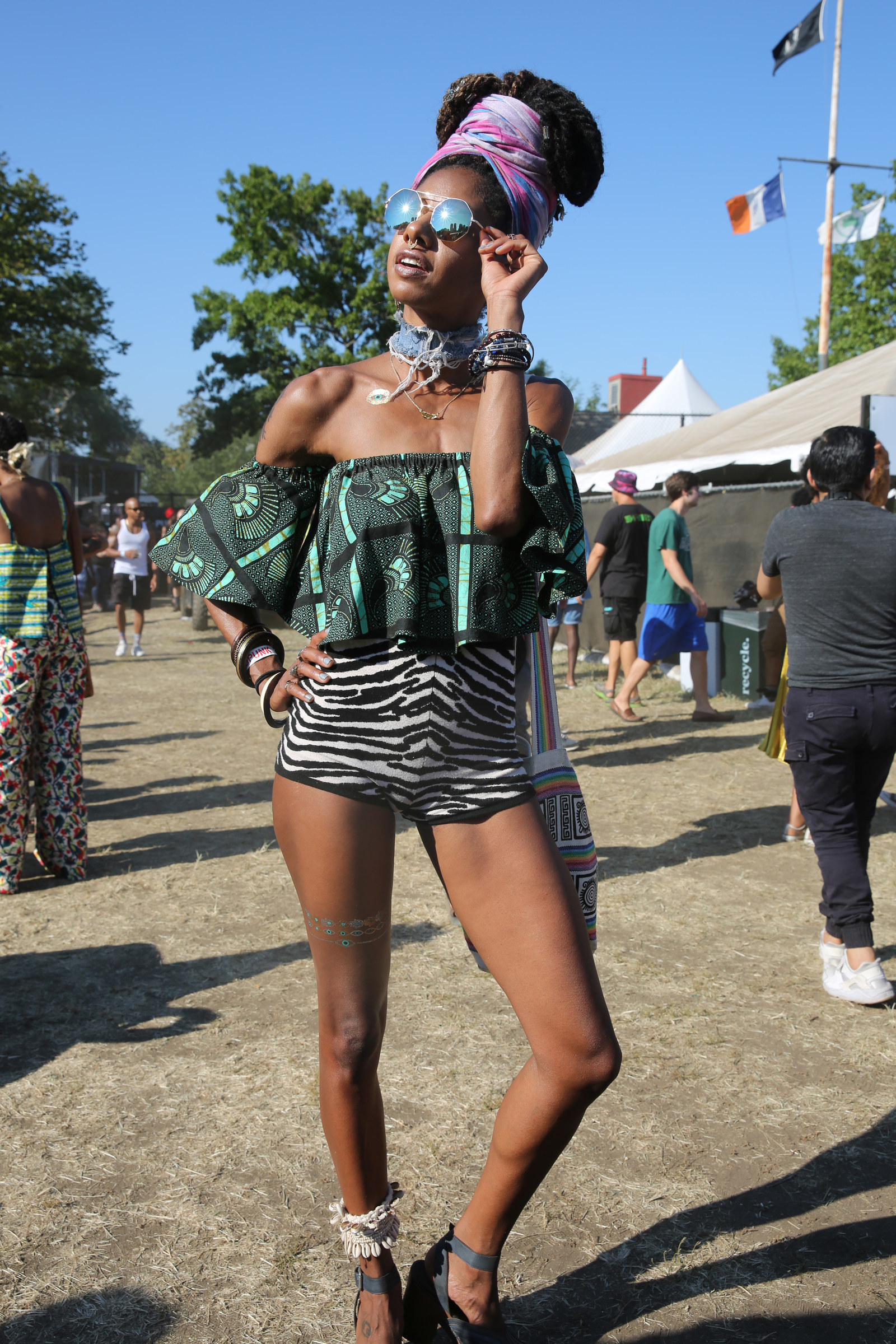 19.
But did y'all peep the two shirts stitched into one? AND he's wearing Gibraud shorts. Take us back, Oh Stylish King!
20.
Feathers, scarves, and chain belts? Yep, we support all of it!
21.
Sparkly bras and denim cut-offs. We're just mad we didn't think of it first.
22.
We now pronounce this no-shirt-wearing king and fly-AF-boot-rockin' queen to be the face of #blacklove on this day and every day hereafter.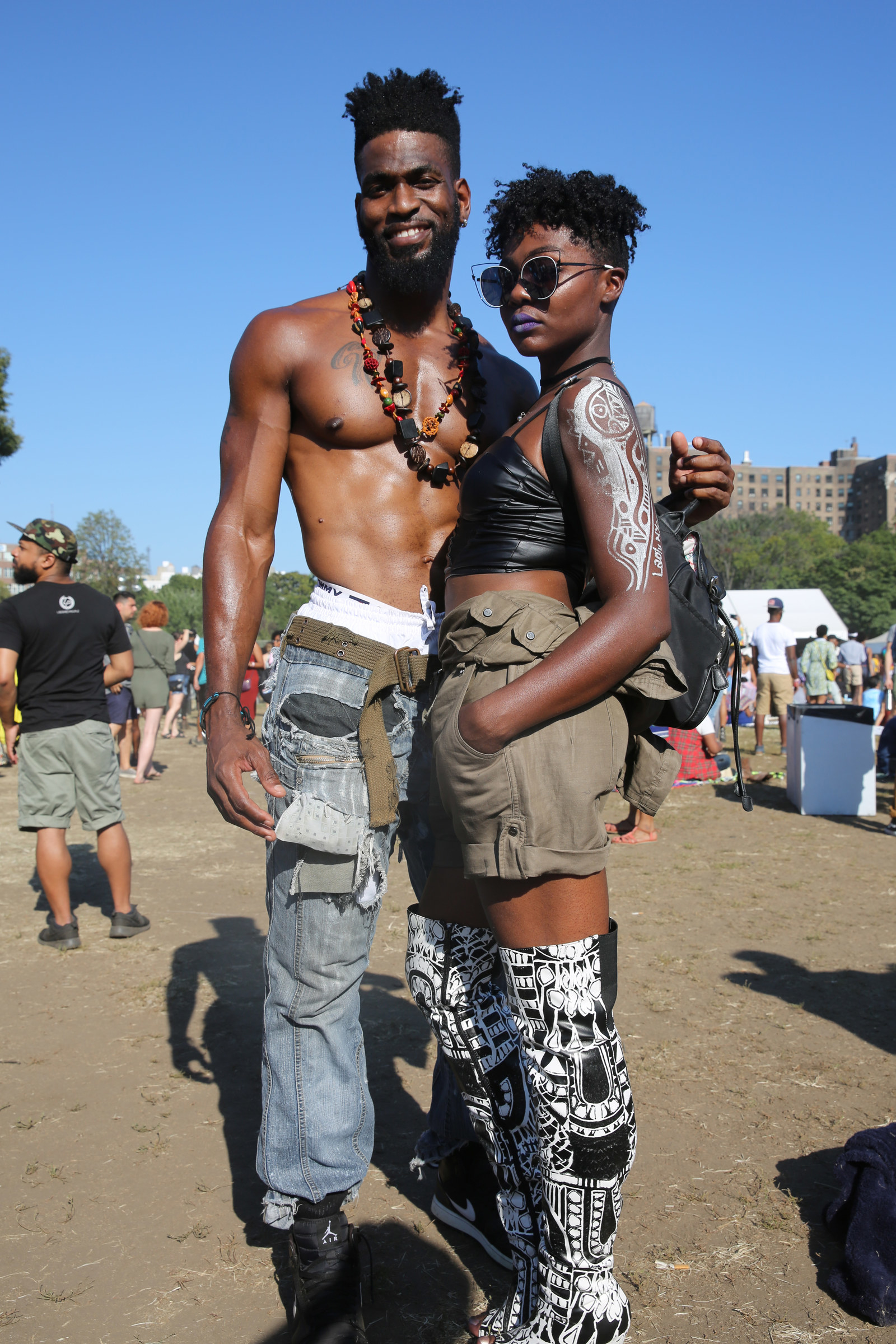 KEEP SLAYIN', FASHION KILLAAAAAAAAS!