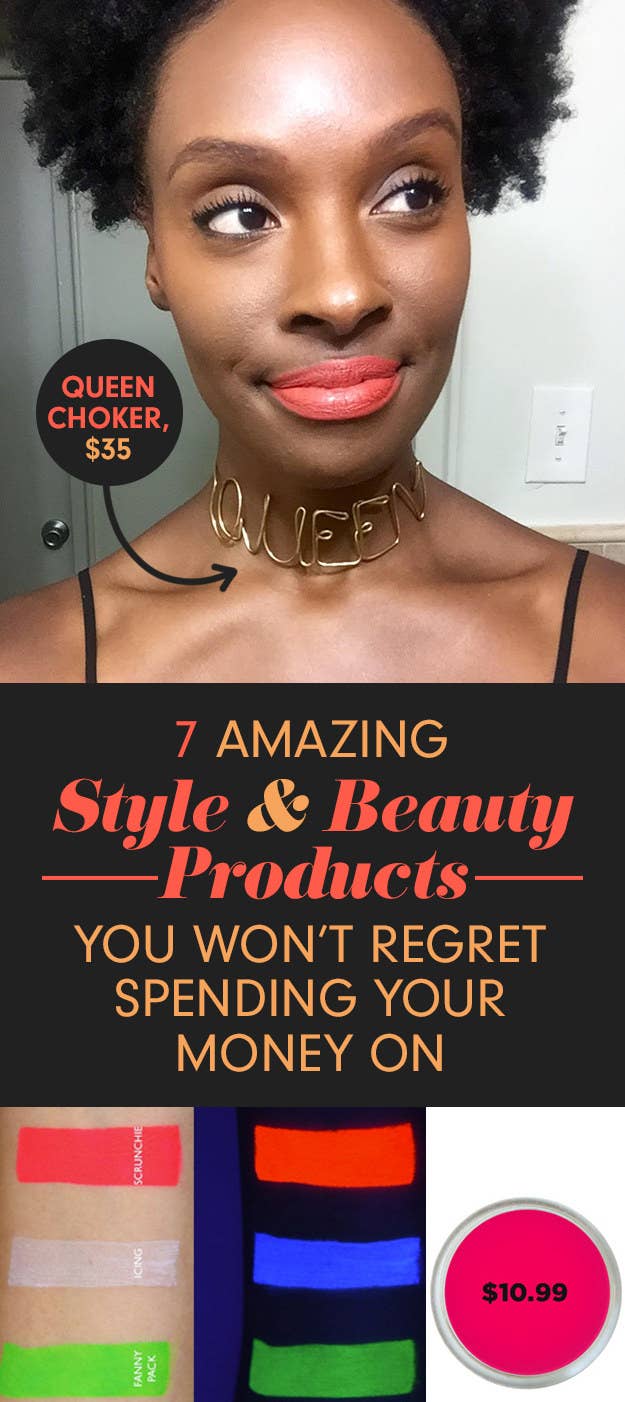 Sup, guys?! I'm Essence, a beauty editor here at BuzzFeed. I love trying new makeup and skin care and hair products, so people are always asking me for recommendations. Here are some of my beauty faves that I've been on lately — plus a few style things, too!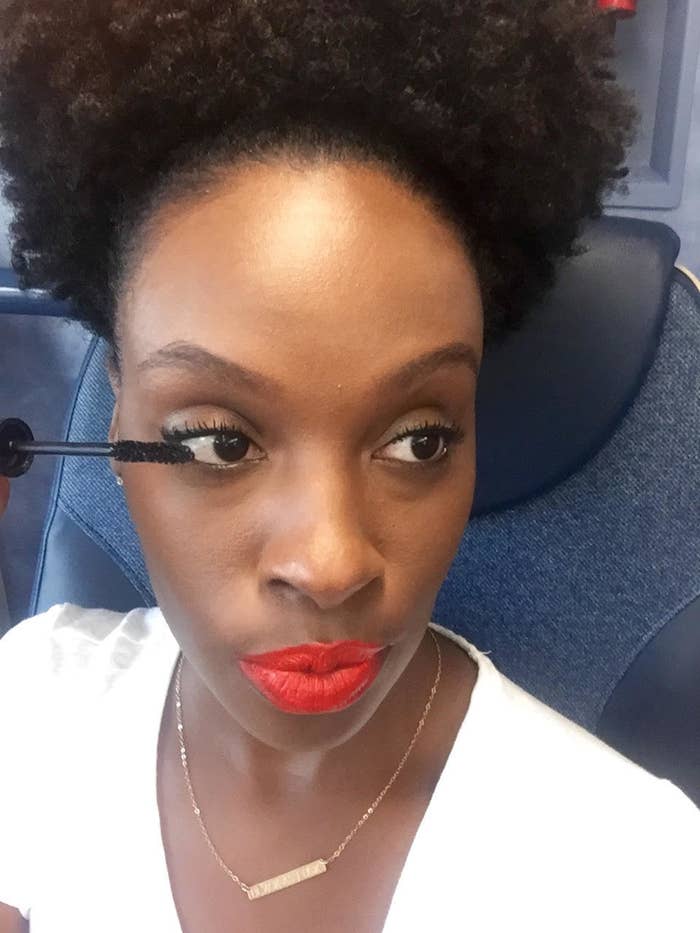 Chokers have also made their way back, and I'm TOO hype because I looove my brass "Monsta Queen Choker" by Beads Byaree. It is def the statement piece. This day I didn't even wear earrings with it, and it was the only accessory I needed. Other than the fact that this choker is just dope as hell, I like it because it's so well-crafted. Anyone can spot the letters from a mile away, it's big but still lightweight and comfortable, and it's easy to put on with a simple hook closure.
What I really love, though, is it makes me feel better. I love being black and a woman, but sometimes it's freakin' hard, man. There's something about wearing this piece that just always makes me feel like I'm the shit, though. You know how you feel after a fresh blowout, or when your threader just took your brow game to new levels? Well, I feel like that times 10 when I wear this! No matter what I see on the news that day, or who comes at me sideways while I'm walking down the street, it reminds me — and everyone who sees me — of who TF I am. A queen. Style and beauty can be superficial, but there's no denying that when you look good, you feel good. And this choker helps me to feel good.
Follow them on Instagram to see more fly shit!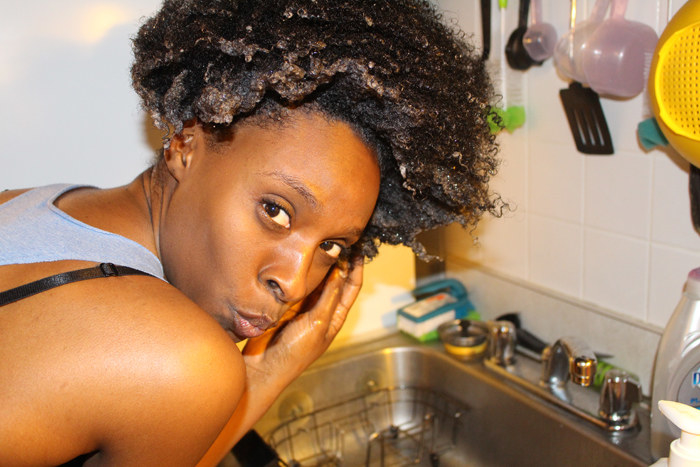 That's all, beauties❤️. Keep it cute, and let me know in the comments below what you want me to review next!