Sir John does makeup for people like Beyoncé, Serena Williams, and Kim Kardashian. Perhaps you've heard of them? He came in to do our makeup too, and he gave us some easy tips to take our ~lewks~ to the next level!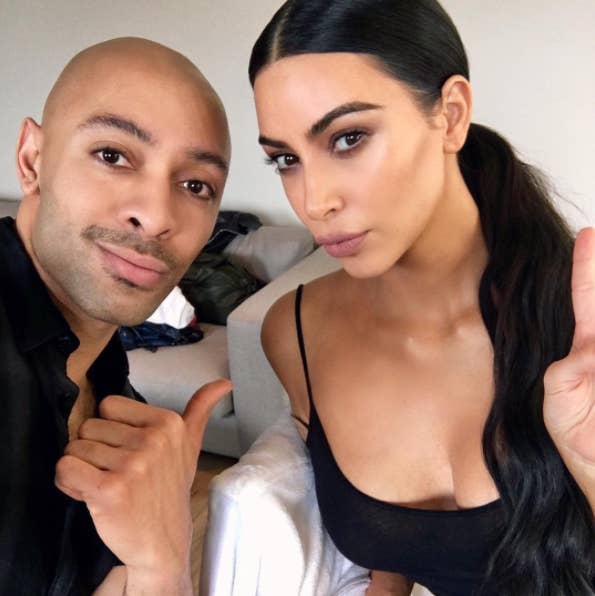 For Jessica, Sir John showed us how to do a simple everyday look, and he added a little YAAAS factor by packing on the mascara.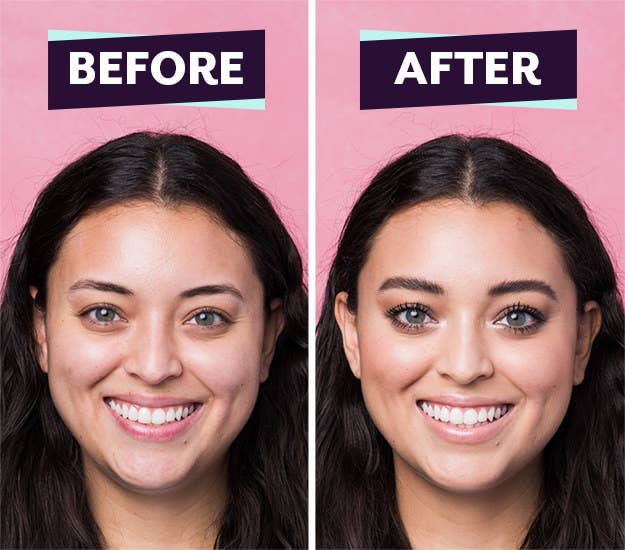 To save time, dot your concealer for an everyday look. The triangle method is only necessary if you want maximum coverage.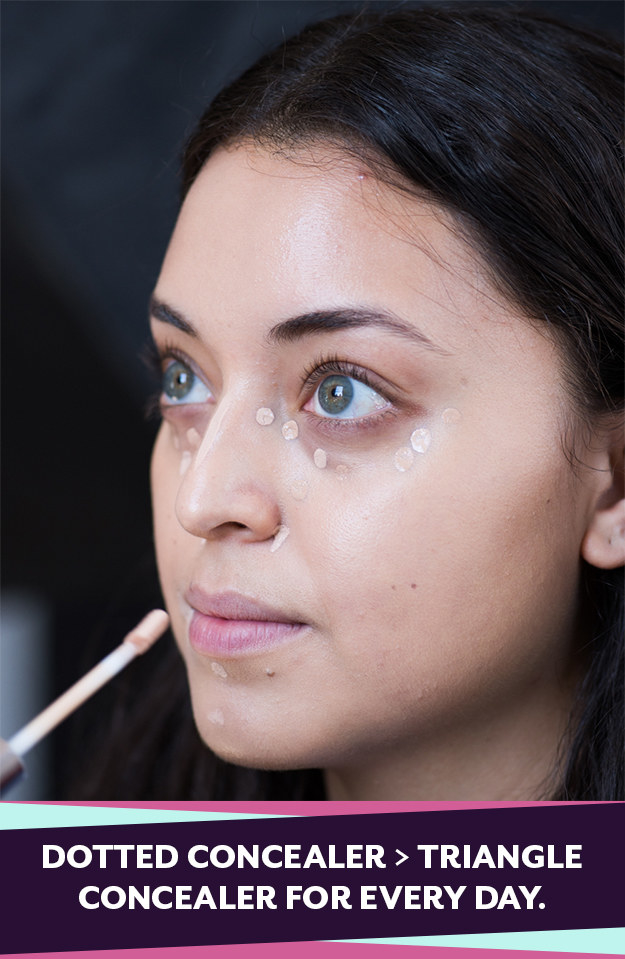 Don't hold your brushes like a "chubby pencil." Instead, hold them further up the handle for more fluidity and control when blending.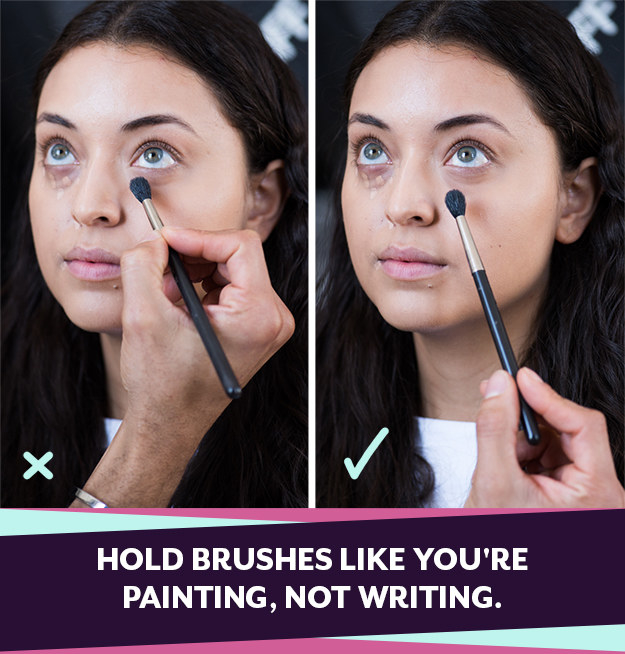 To achieve the unrefined brow look, brush your brows up first, fill them in, and set them with a clear brow gel.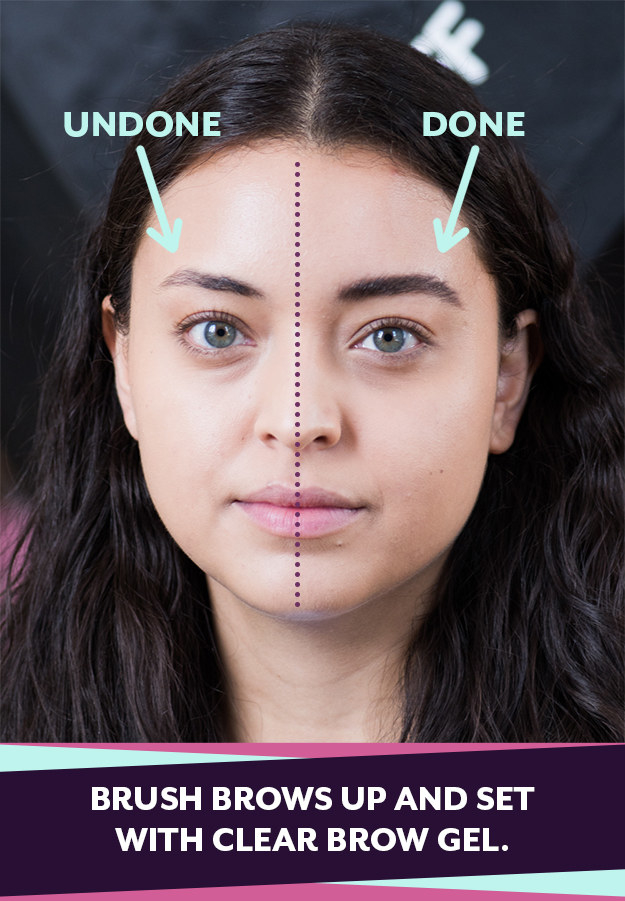 For a more natural finish, keep all pigments monochromatic. Shades should only be two shades darker or lighter than each other.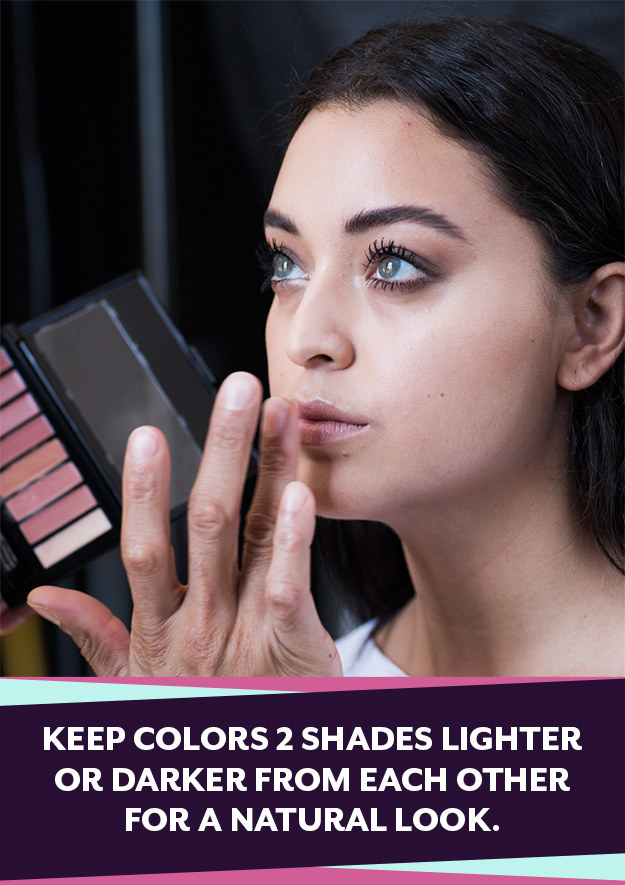 If you use your hands to apply makeup, use your ring finger, as opposed to your pointer finger, for a more subtle application.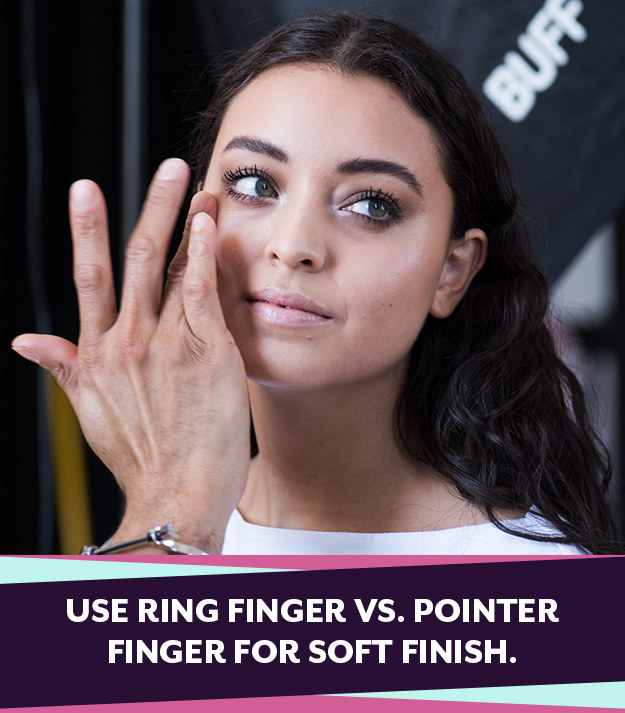 To fill in your brows, start where you see spaces, not in the center.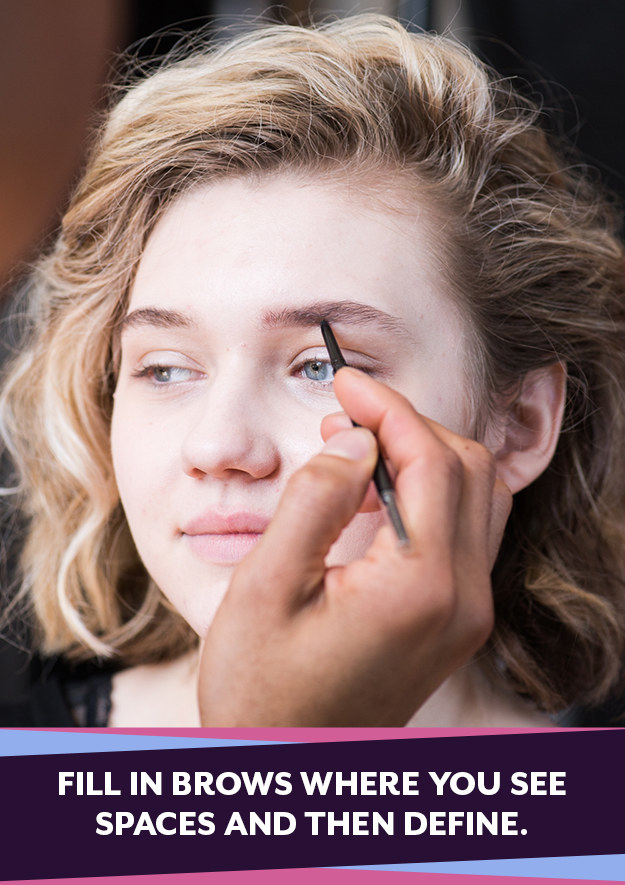 Set your brows with a brow gel to keep them in place all day.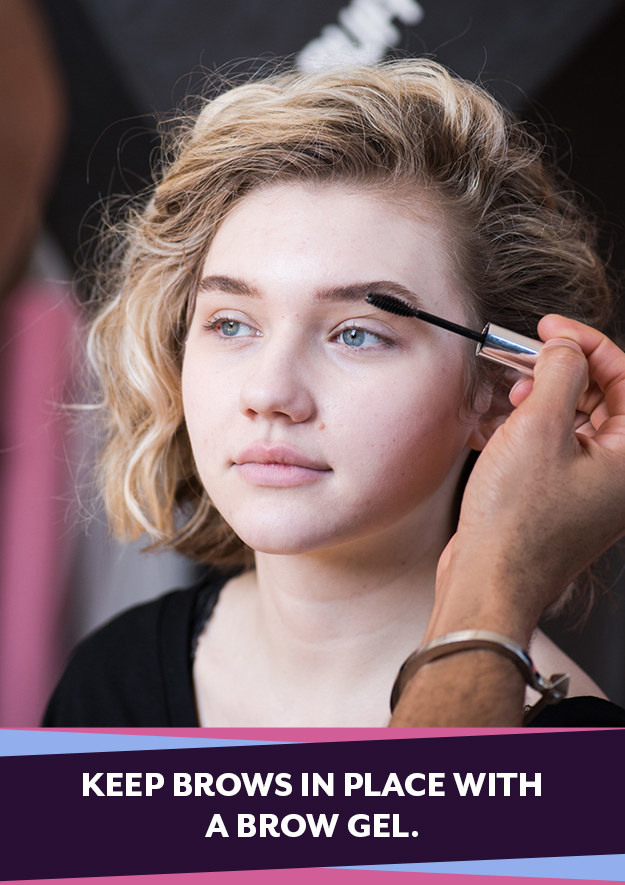 For a quick and easy eye look, apply a dark shadow to the inner and outer corners of your eyes, and a light shadow to the middle.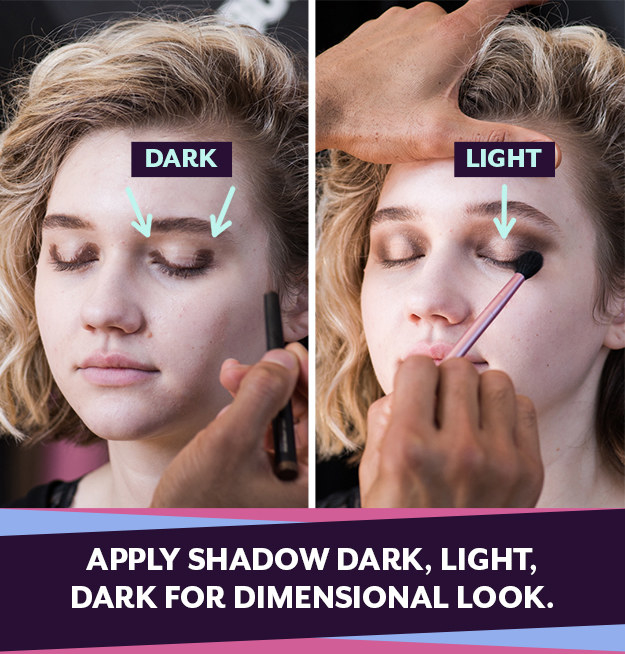 Apply your foundation after your eyeshadow, because it's easier to clean up fallout on bare skin.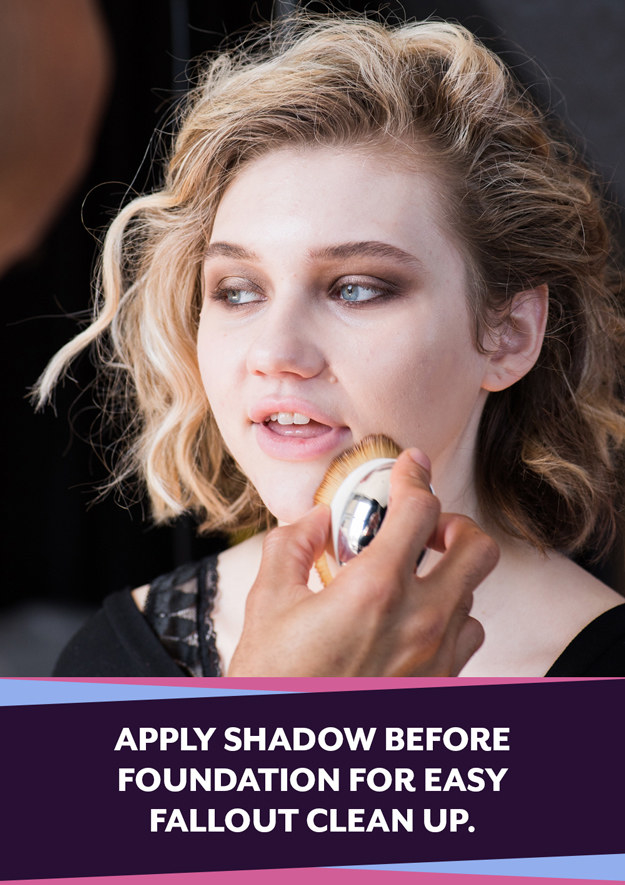 Sir John said Bim had perfect skin, so he skipped the foundation and focused on creating this bold blue eye!
For a super-bold eye, "scribble all over your lid" with a knockout base color.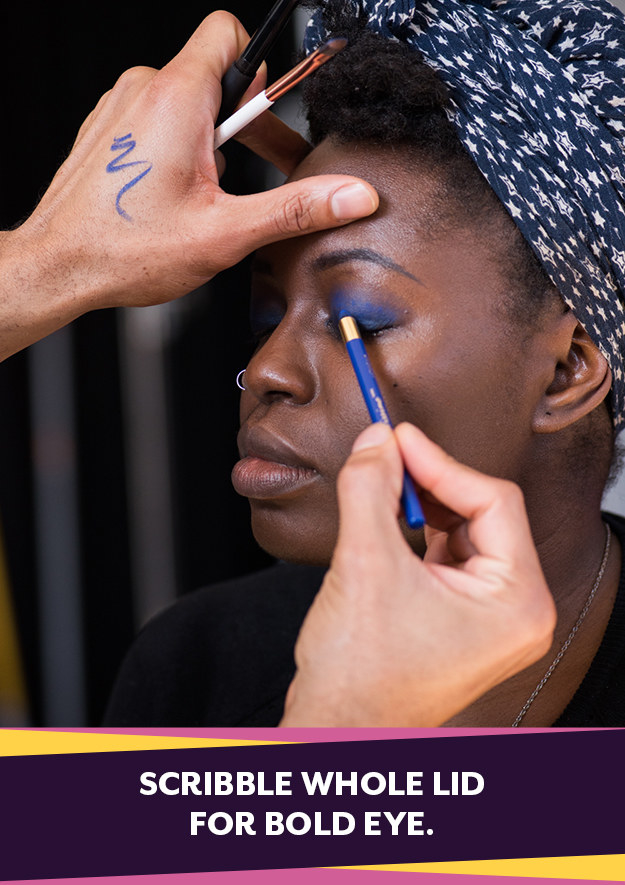 Really pack on the pigment and intensify the look by layering your base color with another similar shade.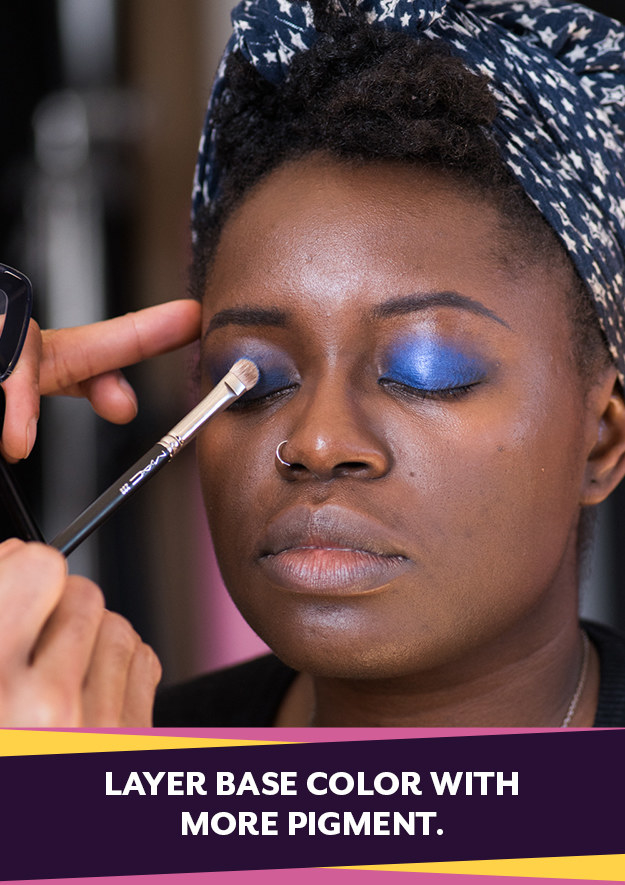 Create a prismatic effect by applying a darker color than your base to the outer corners. This will give you more illusion and depth.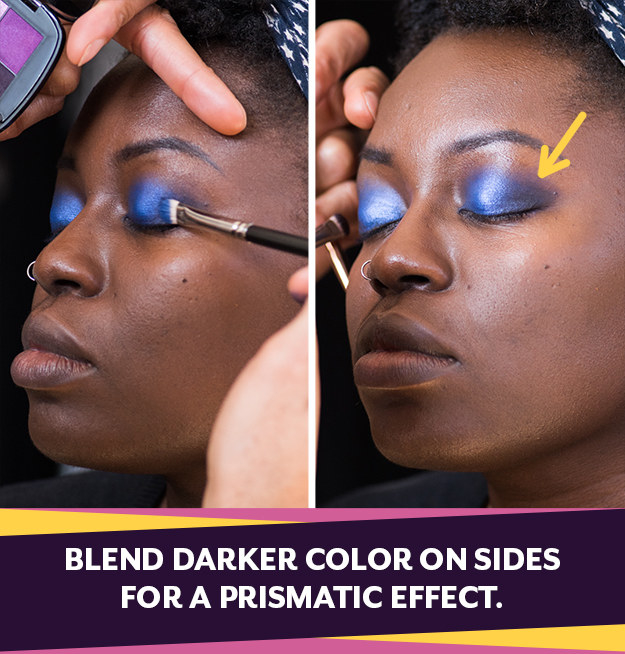 With a bold eye, you don't need eyeliner. A few coats of mascara are all you need to complete the look.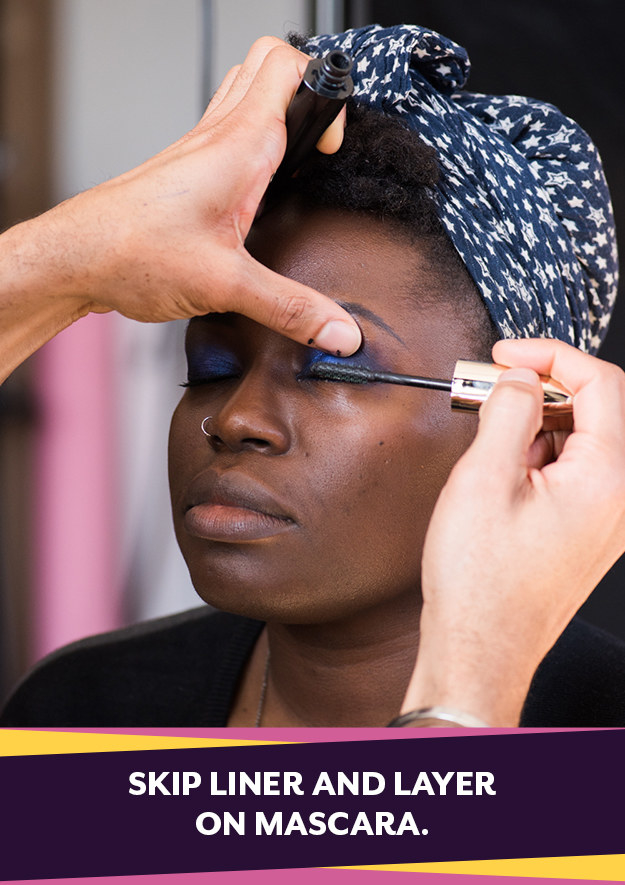 Seriously, GET 👏 IN 👏 TO 👏 THIS 👏 COLOR👏!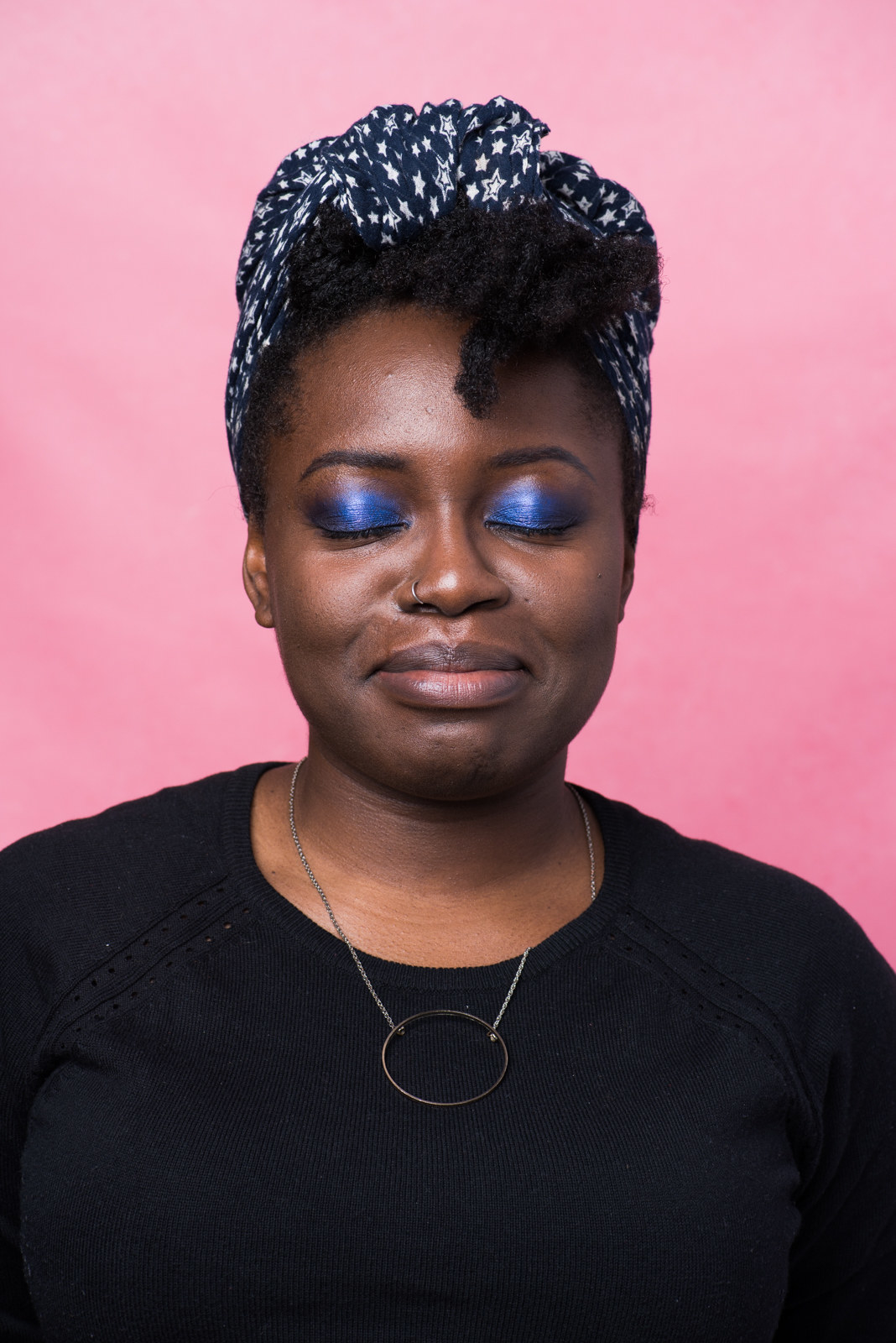 With Krutika, Sir John showed us how to do a minimal contour, and he gave her this KILLER winged eye!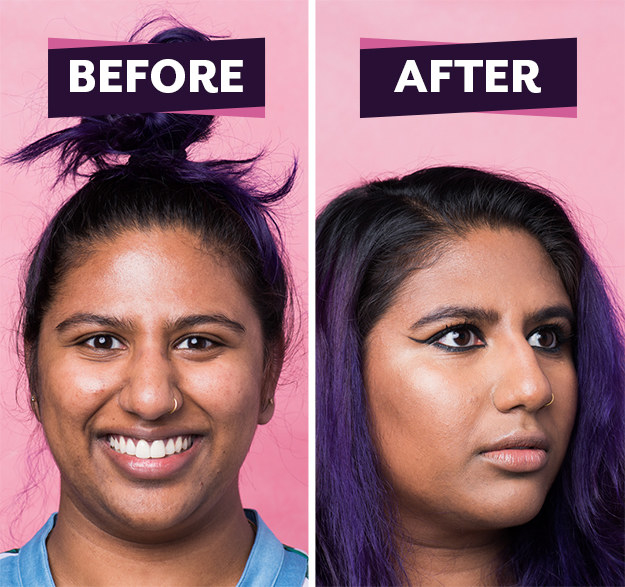 He says that curling your lashes opens your eyes. It seems like such a small step, but you can see a real difference.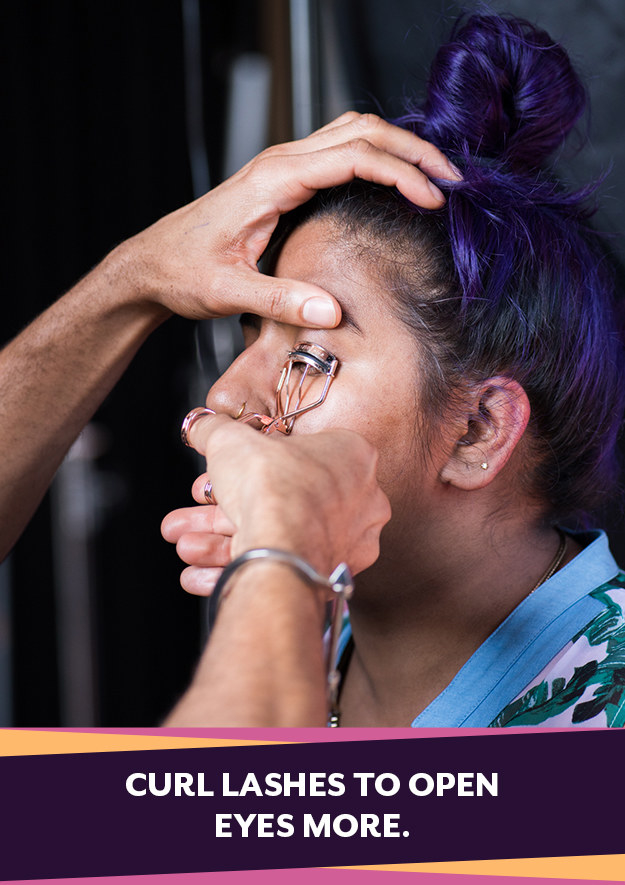 For minimal definition, apply a cream contour one shade darker than your foundation to your temples, the hollows of your cheekbones, and the outline of the bridge of your nose...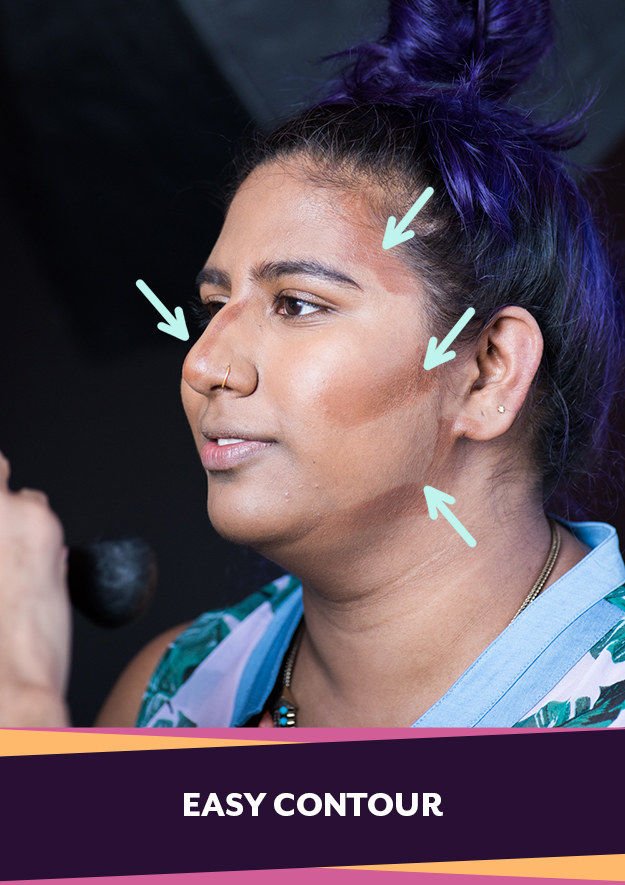 ...and blend!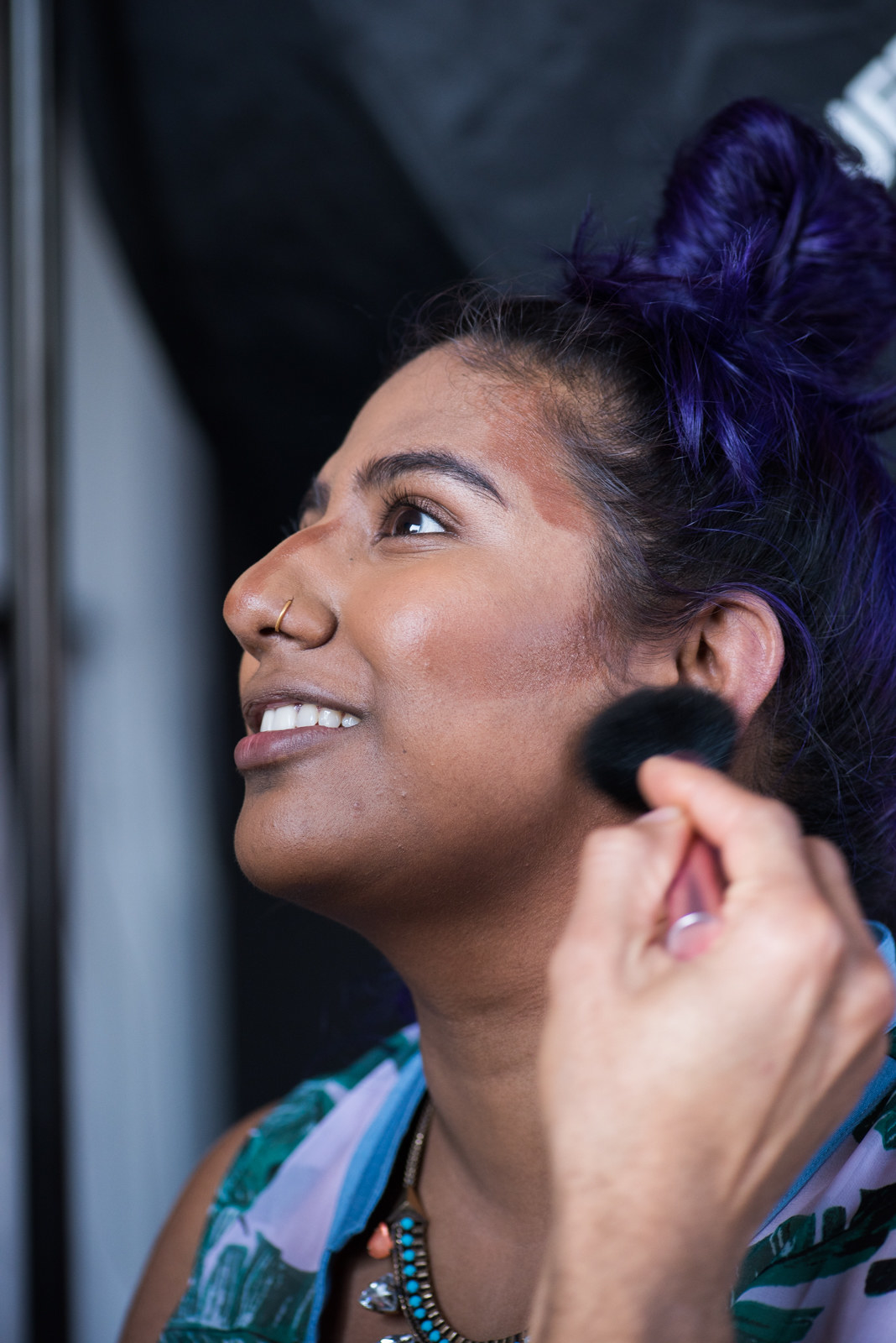 For the perfect winged liner, make a dot where you want the wing to end and draw a connecting line from your inner corner to the dot. Clean the line with a damp pointy Q-tip.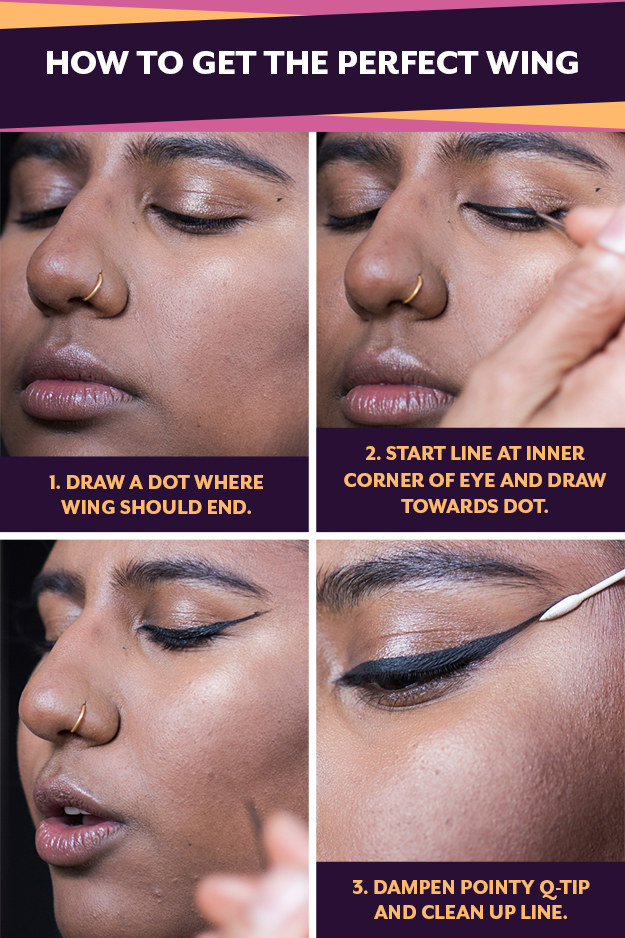 You can line your bottom lash line with pencil if you haven't quite nailed liquid yet.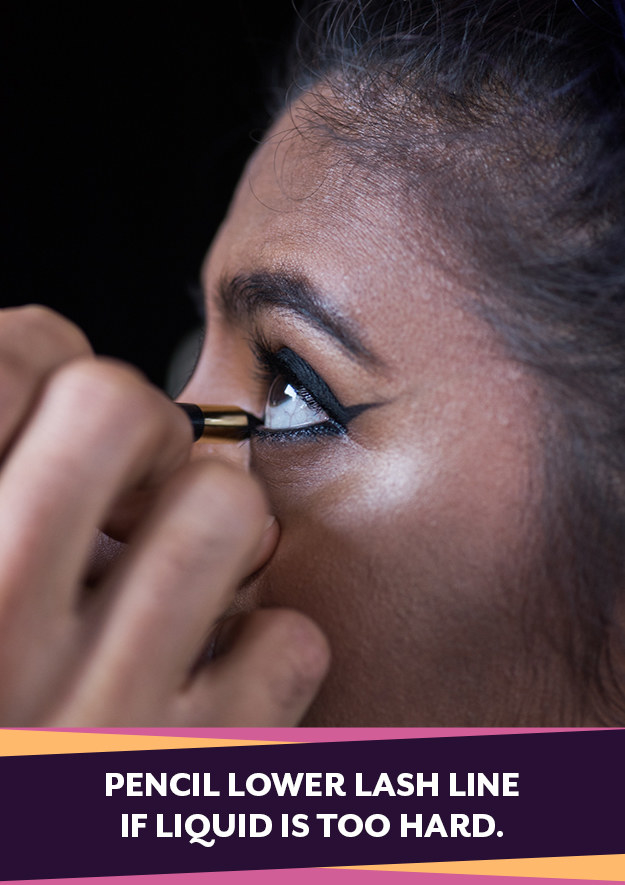 For Sylvia, Sir John did a basic foundation routine and let this POPPIN' purple lip be the focal point.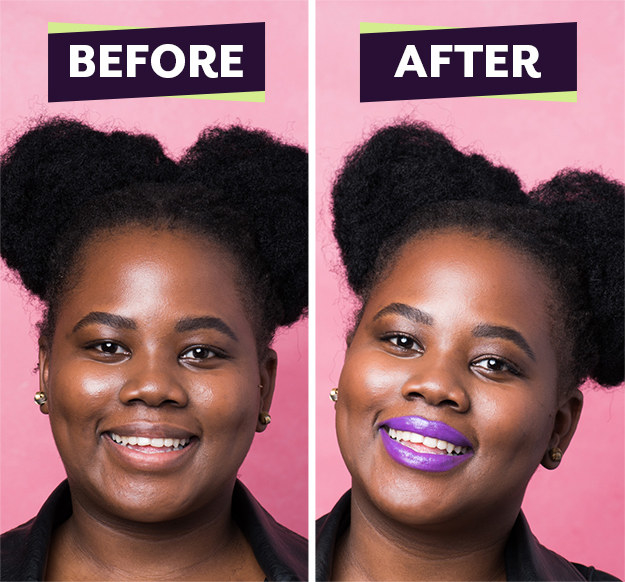 To start, layer foundation instead of saturating your face with a lot of product.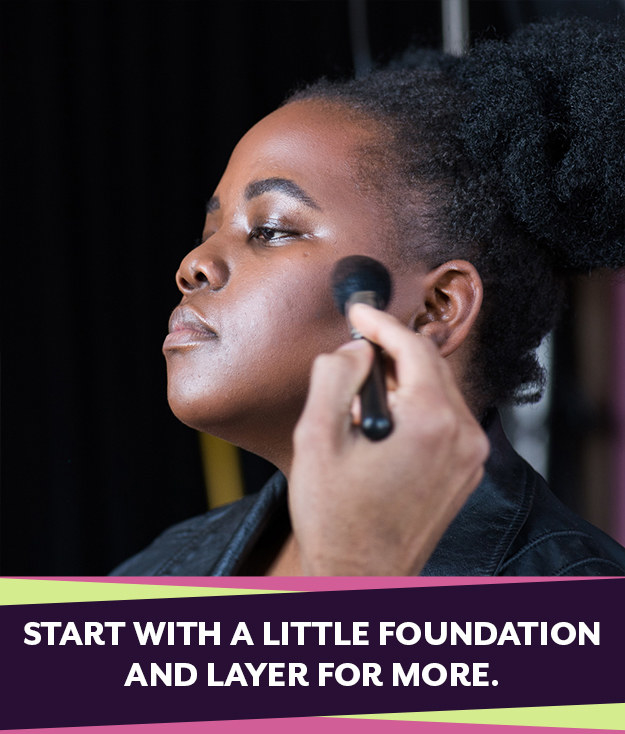 For massive volume, wiggle the mascara brush back and forth from the root like you're brushing your teeth. And use waterproof, because it holds your lash curl longer!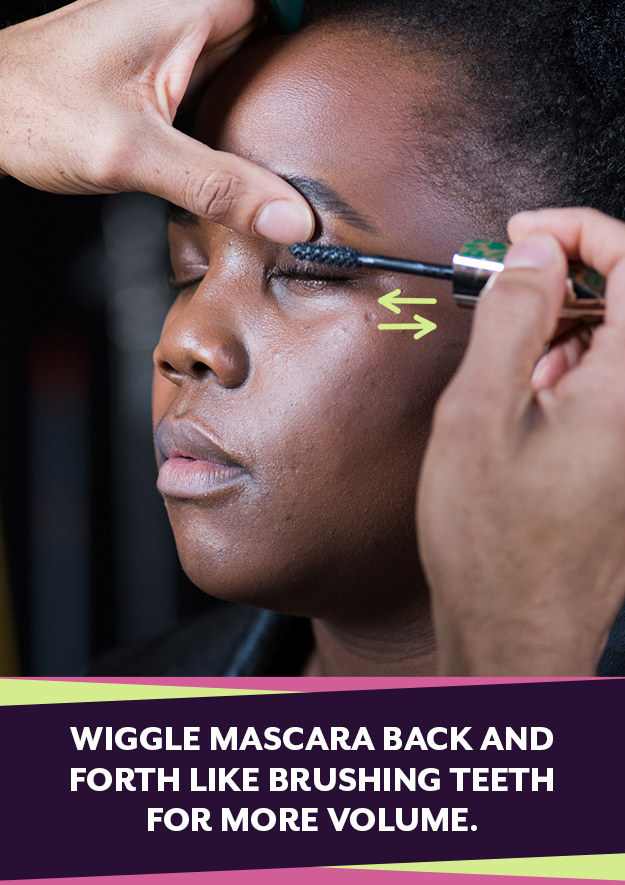 For a full and bold lip, overdraw the center of your top and bottom lip, and color in the full lip.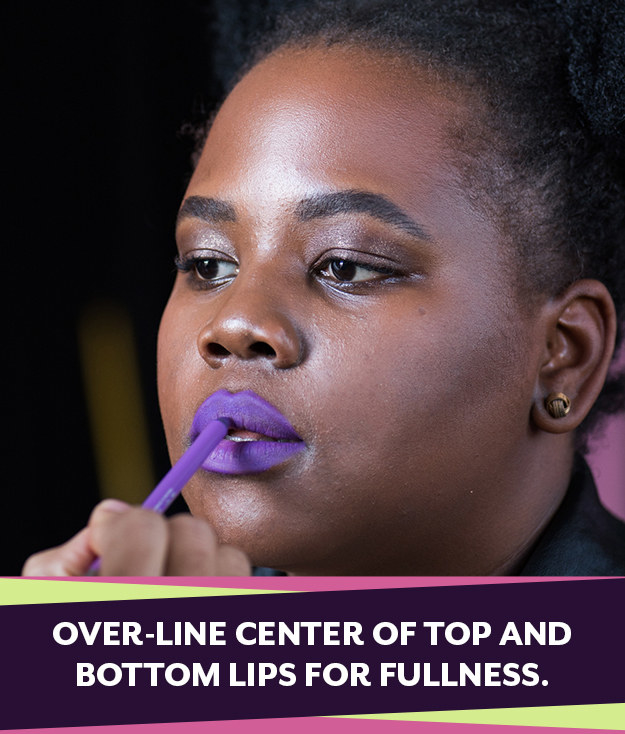 To make your lips look even more plump, go over them with a gloss in a similar shade.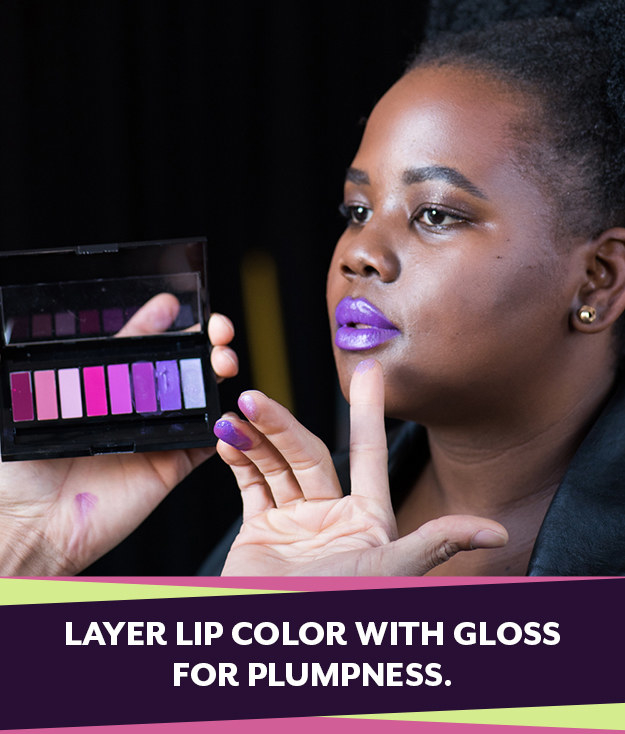 NOW GO PRACTICE AND SLAY!