Kerry Washington is on the cover of Allure's November issue in no-makeup makeup and weaveless cornrows, and she looks STUNNING AF!!! The award-winning actress, who's in her final season of Scandal, gets real about politics and beauty pressures.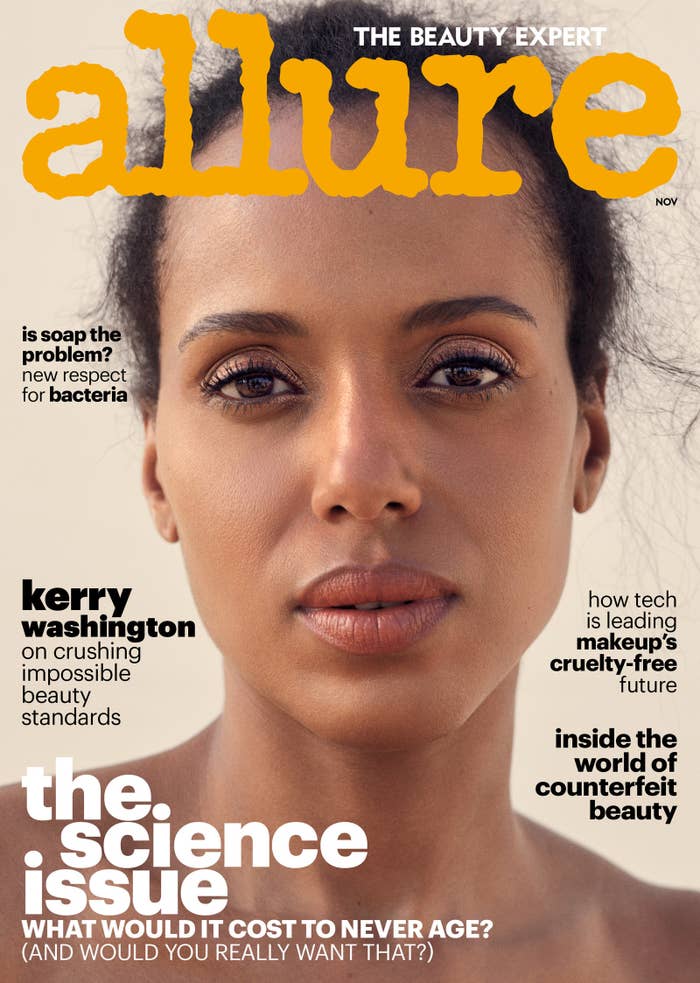 Charlottesville happened the day before Washington's cover story with the magazine, and she's basically all of us when it comes to what's going on in the world. "I have to dip in and dip out, because it suffocates me. Like, I become unable to function," she told the mag. "So it's a tricky balance between staying aware and also staying connected to a sense of hope and productivity and showing up for life."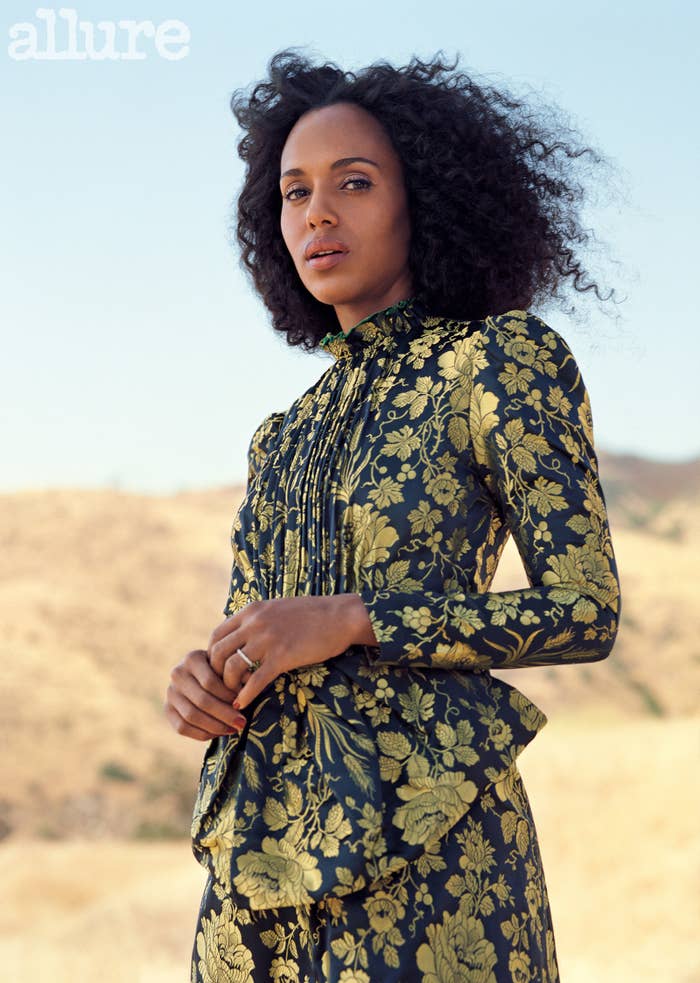 In several photos, Washington opted for unlaid edges and loose cornrows that look like a black girl's attempt to get her hair just flat enough for a new wig — and she looks absolutely perfect. On beauty pressures, specifically as they relate to black women and our hair, she said she likes to wear her natural texture because "I want [my children] to know that their hair is perfect as it is. They don't have to change it or straighten it."
BuzzFeed talked to Takisha Sturdivant-Drew, Washington's hairstylist, about the look, and she said the thick, long braids are all Kerry's hair. Drew wanted to show the star's "raw beauty" because she's ordinarily glammed up.
"[Black women] have been wearing braids, but everybody's wearing them now, and they're so perfect. But it doesn't always have to be so neat and with extensions," she told us.
YAAASS! TO ALL THE BLACK GIRLS 'ROUND THE WORLD WHO WILL SEE KERRY AND FEEL SEEN AF!!!