Hey y'all! Essence here, and I tried the clear jelly lipsticks by Asian beauty brand Kailijumei. Unless you're completely unplugged from the internet, you've probably seen them everywhere on your social media feeds. They're crazy popular, and they were even sold out for much of last year.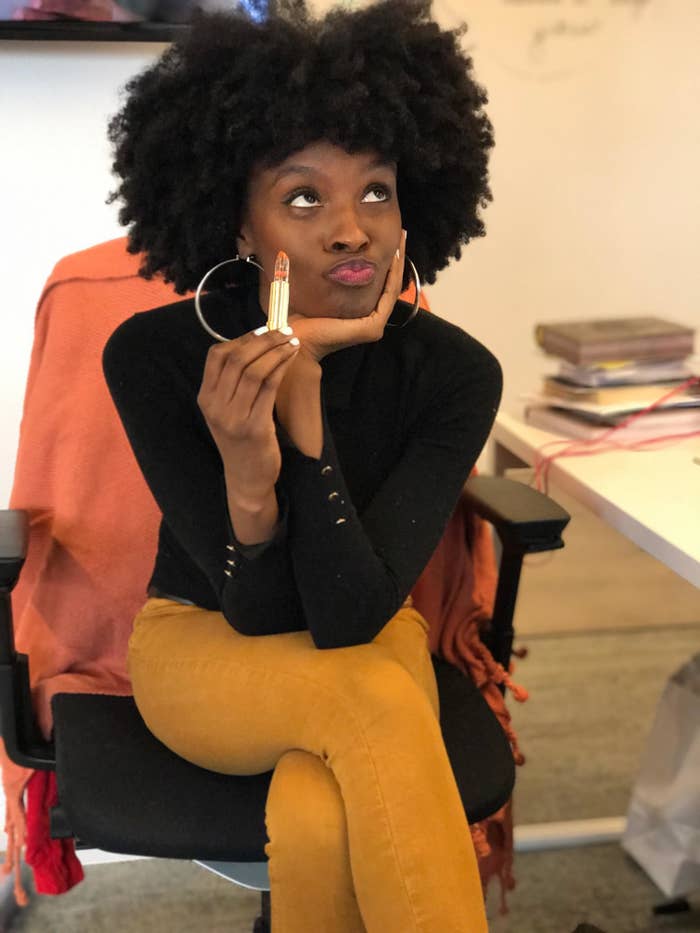 A lot of brands like Winky Lux and Weixinbuy have a variation of the product, but Kailijumei claims to be the originator, with gold flakes and real flowers inside their lipsticks. The magic formula "gives you light pink tint that changes colors depending on your temperature and body pH," according to Amazon.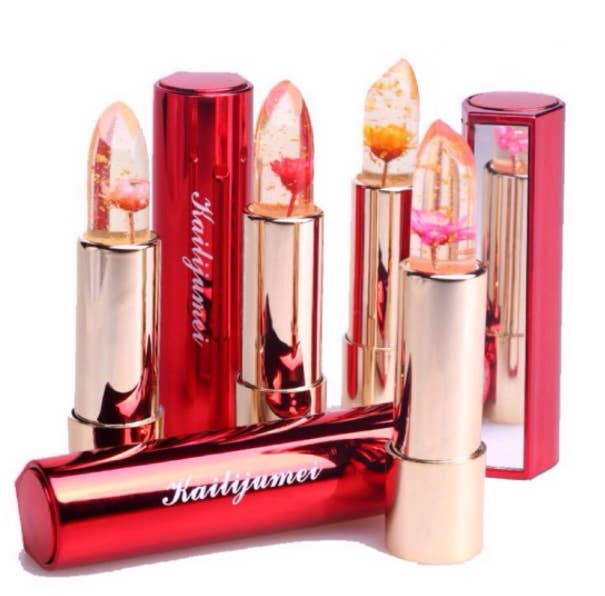 I tried the shades Minute Maid, Flame Red, and Barbie Doll Powder. They're packaged in these red and gold tubes with little mirrors on the back.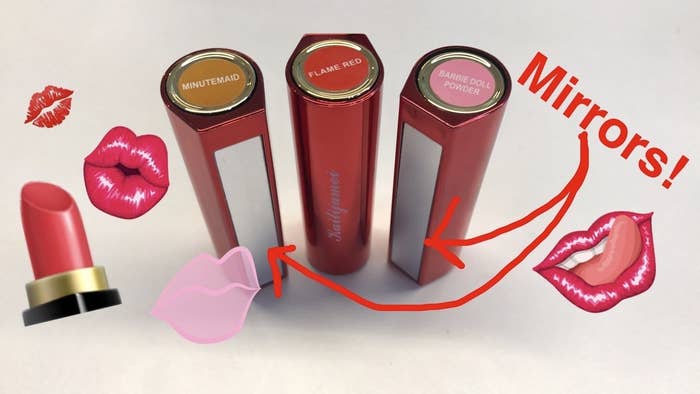 First up was Minute Maid. An orange flower sat at the bottom of the lipstick, and the jelly had a faint orange tint to it. It was cute, in a kiddie way, and looked like something I'd give my 10-year-old niece who's not allowed to wear "real" makeup yet.
When I swiped it on, it made a bright pink stain. As for feel, it glided sooo nice and smooth, basically like a lip balm. The smell was super yum, too. It had a very citrusy, fruity scent.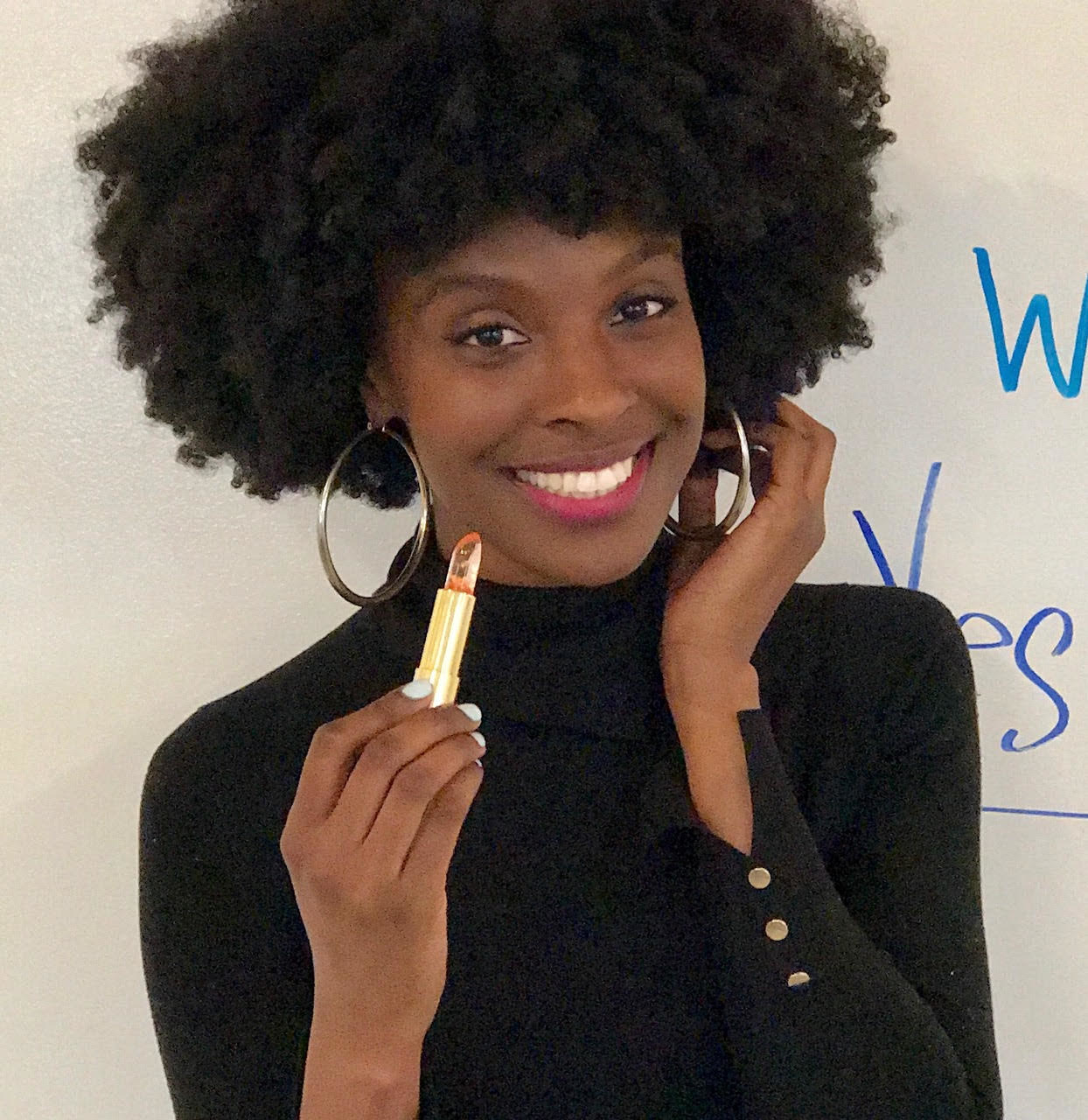 Then I tried Barbie Doll Powder. The flower looked a little mauve-ish, and the jelly was a faint champagne. It gave me major granny vibes. But like, a glamorous granny. A "glammy," if you will.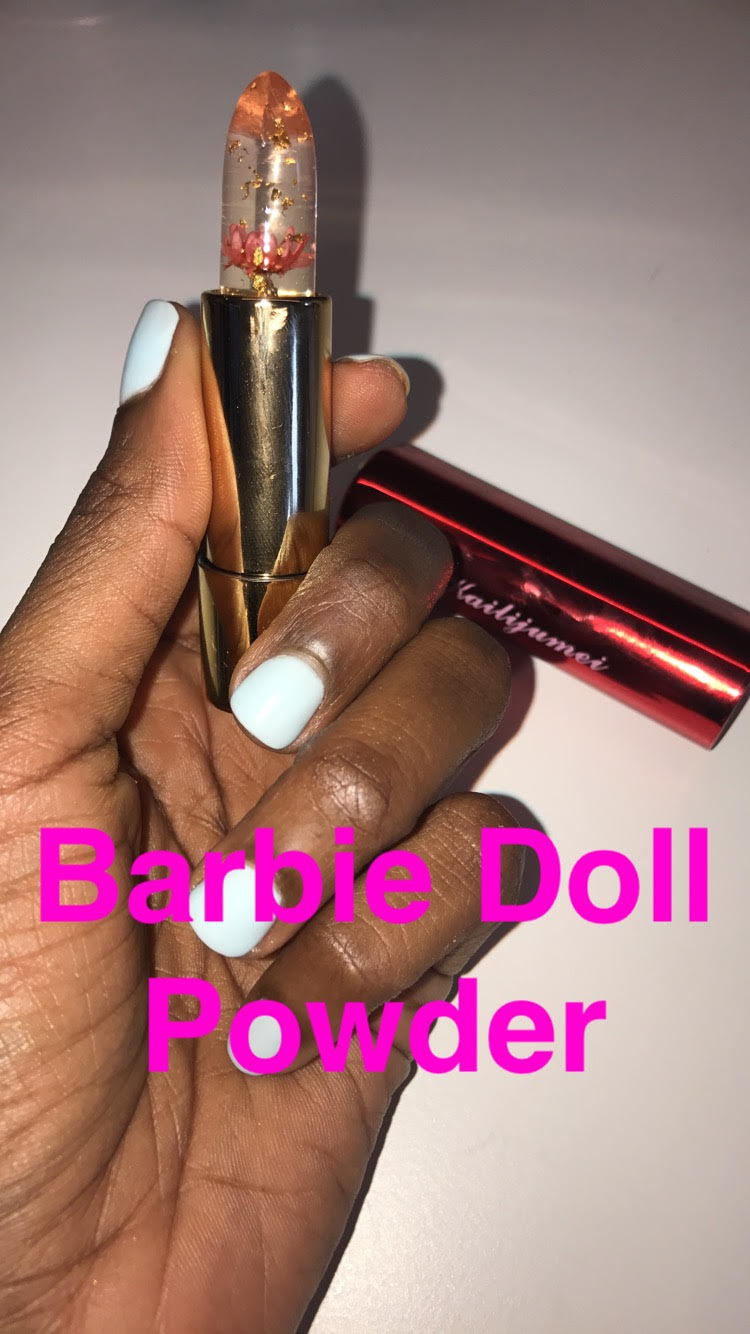 It also went on very smooth and made my lips feel nice and buttery, and it smelled exactly like the shade Minute Maid. It looked exactly like it on my lips too, just a little less bright. Definitely not enough of a difference that I'd ever feel a need to purchase both shades, though. They're one and the same as far as I'm concerned.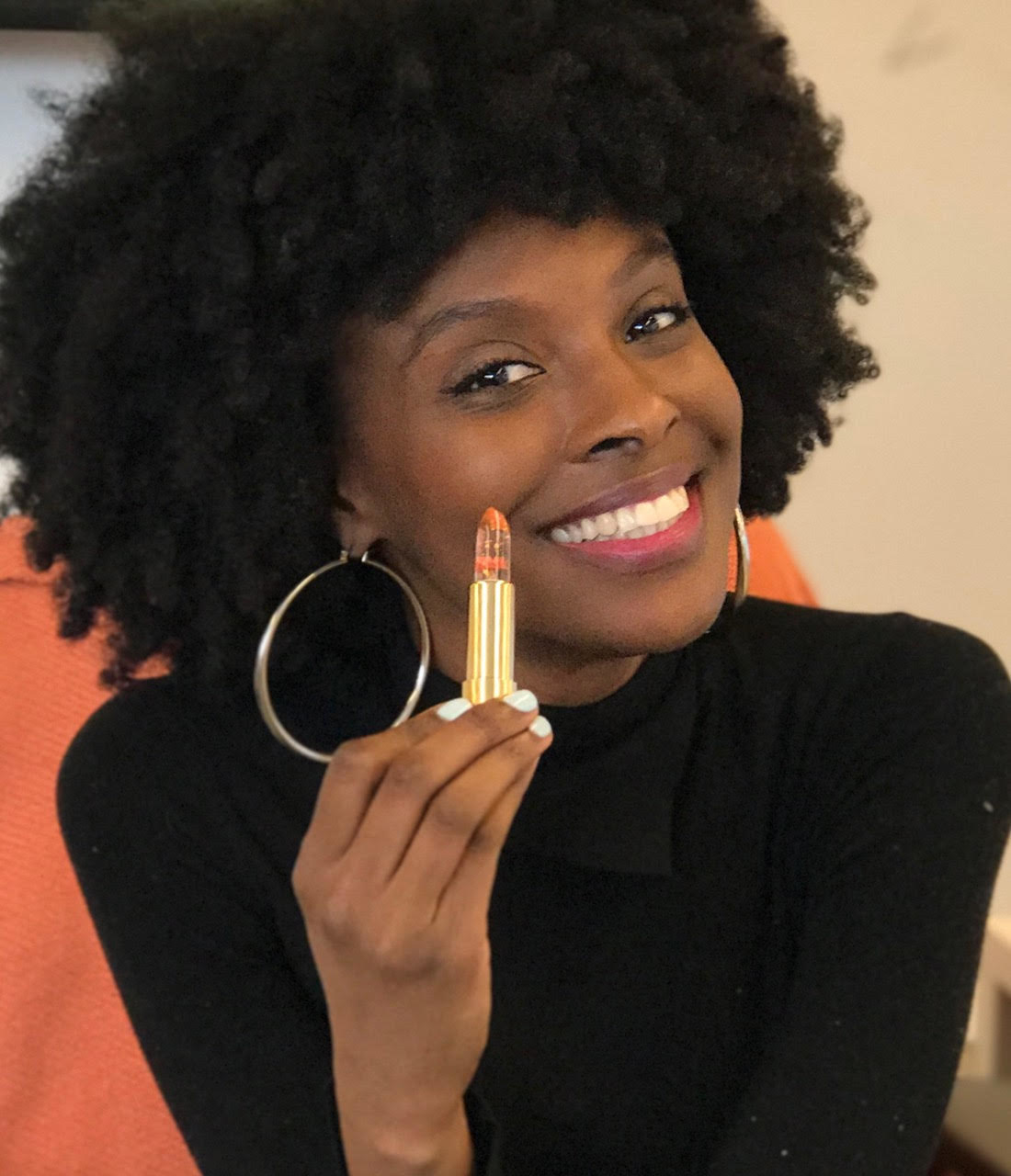 Right out of the packaging, Flame Red was the prettiest to me. The flower was a bright fuchsia, and the tint was this gorgeous rose gold color. Everything just looked really fancy with the gold flakes.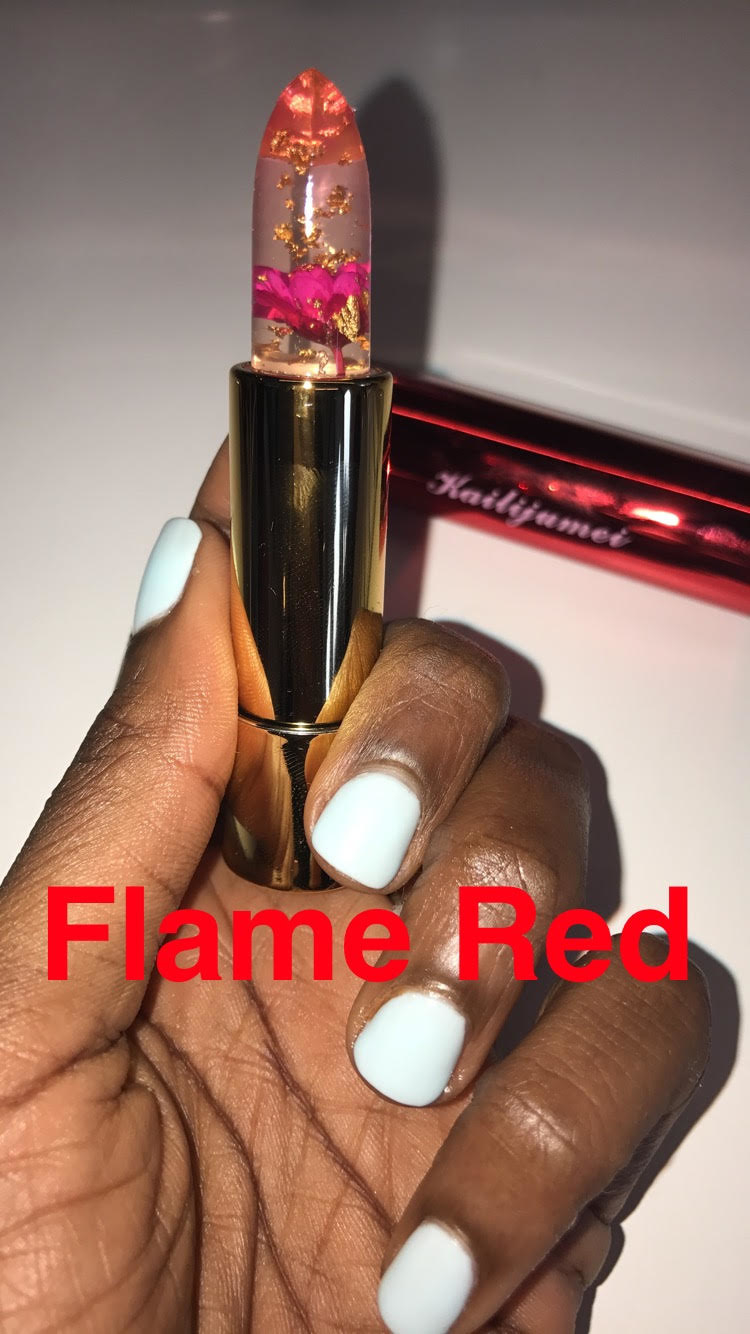 Surprise, surprise, it basically smelled and looked the same as the other two shades. The pigment was a bit more vibrant than Minute Maid and Barbie Doll Powder, but the difference wasn't too drastic.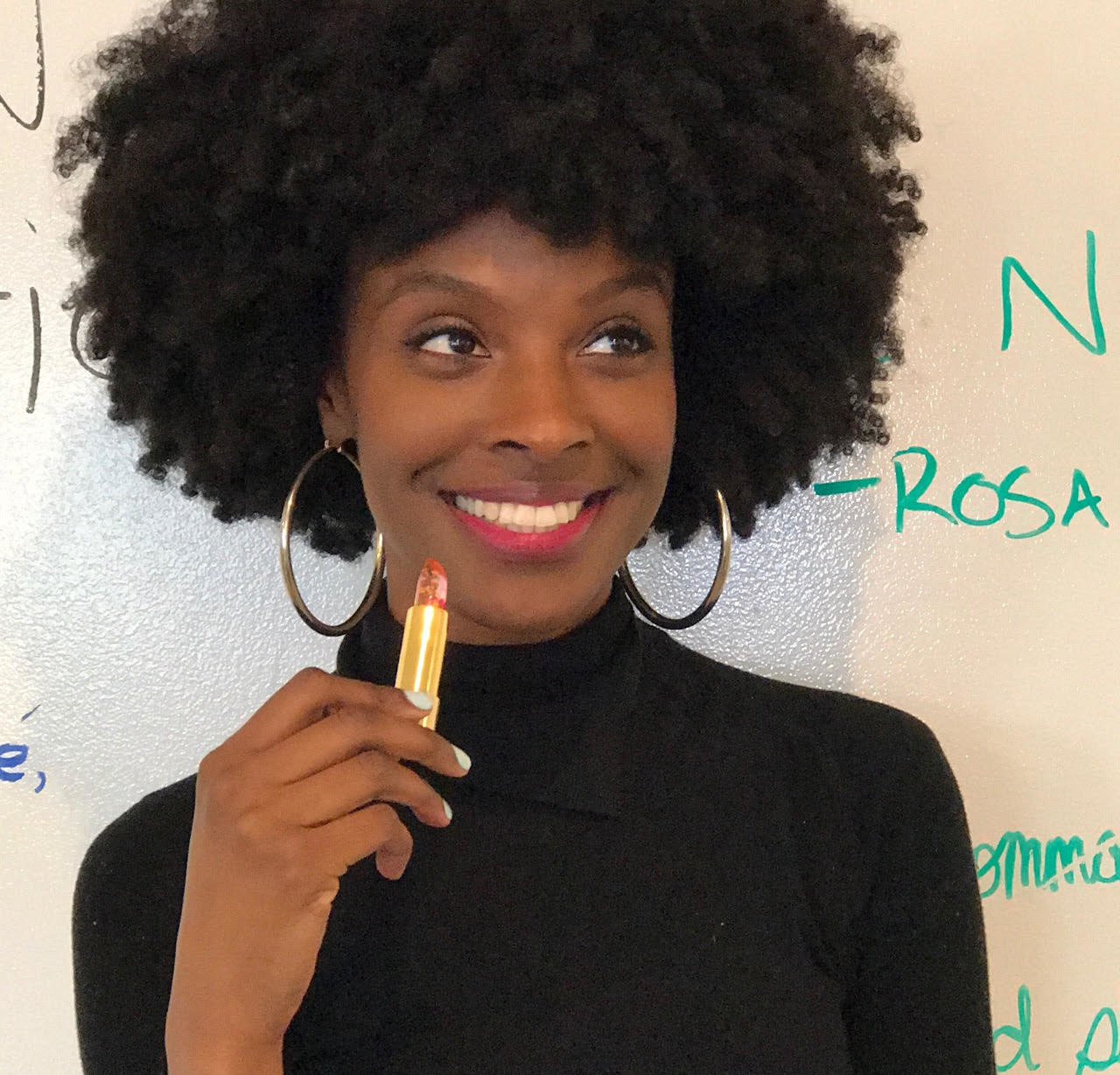 If I had to pick a fave, it'd be Flame Red, only because the actual lipstick was the prettiest. I'd prob only use it in front of my friends just so they could be like, "Ooh, what's that?" To which I would reply, "Just a lil' Chanel," while hiding the Kailijumei logo.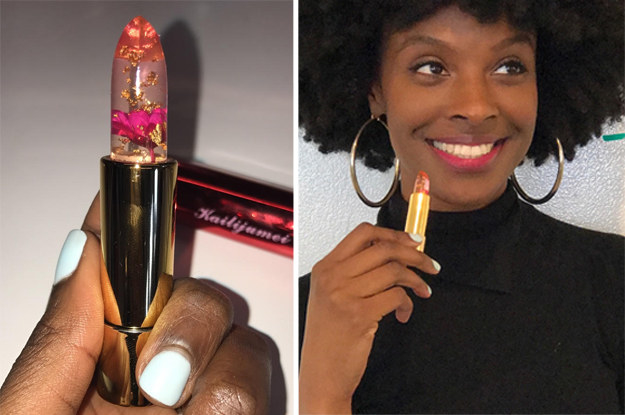 One thing to note is that if you have dark lips like mine, the tint may not show as much. Here you can see a pic of how naturally dark my bare lips are, especially the top one. My top lip pretty much looks the same in every pic because the tint barely shows. You can also see side-by-side comparisons of just how close the tints really are when you have them on.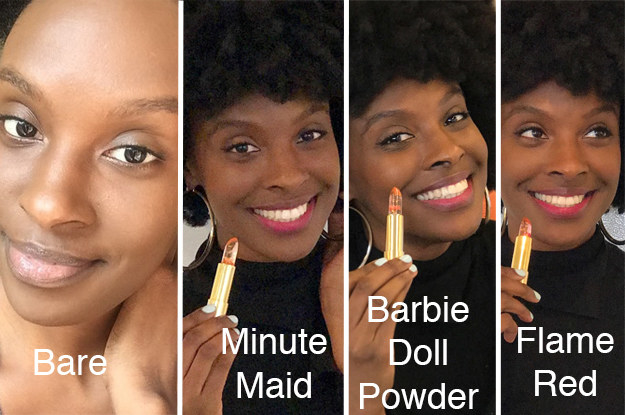 But it looks AMAZE and seems to be most ideal on people with fair to medium complexions, like this IG beauty!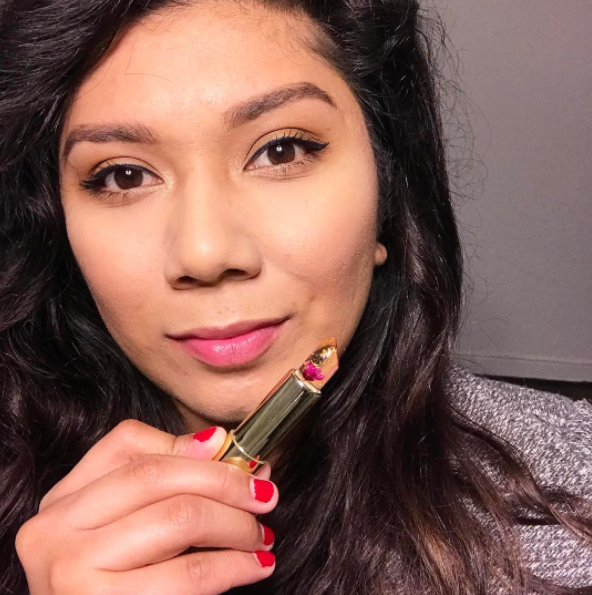 So are these worth it? I think the key here is to remember it's not a typical lipstick, it just looks like one.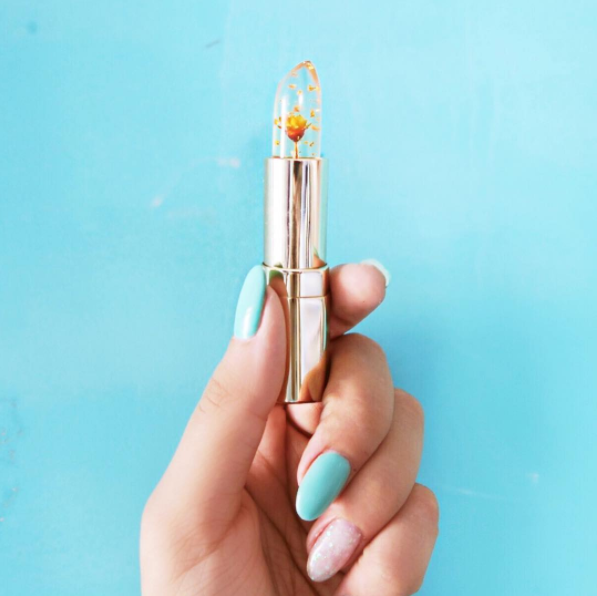 It's worth it if...
• You're fair-skinned.
• And you're interested in adding a little novelty into your makeup collection.
• Or you're really into stains and natural-looking color.
These are cheap on sites like Amazon, so even if you buy it just to try it and aren't in love, it's not like you lost a lot of money. I suggest getting one to start, since they basically all look the same. Then if you like it, order the other shades just to have them on hand. There are also package deals, like this set of three for $16.94, so that you can get more "colors" for way cheaper than buying them separately.
It's not worth it if...
• You have darker skin tones like me, because the pigments just won't show up.
• You want a lipstick that offers full coverage. It's actually a tint and moisturizing balm, and if you go into it expecting rich color just based on the shape, you'll be disappointed.
Let me know in the comments below if there's a beauty trend or product out there you wan't me to try before you spend your coins on it.