Shonda Rhimes Is Saying Yes To Saying No
BuzzFeed's women's lifestyle platform As/Is caught up with TV titan Shonda Rhimes at the Girl Collective launch event, hosted by the Dove Self-Esteem Project.
"I own an entire night of the most powerful advertising dollars on TV," Shonda Rhimes said to a room of seven to 15-year-old girls at the Girl Collective launch event, hosted by the Dove Self-Esteem Project. The reason for such a bold introduction, she revealed, is because "A) some people have ideas about writers, and B) some people have ideas about women. And as I've said before, their ideas can suck it." She gave her young listeners permission to do something that was discouraged when I was their age: to own their work and to proudly roll off their receipts. My 30-plus year old girlfriends and I still struggle with this in interviews and meetings because anything other than downplaying your accomplishments is braggadocious and arrogant, qualities not flattering for a woman. And if you're a woman of color? Just be grateful you even got the opportunity, sis.
The more Shonda spoke, the more I had to restrain my inner southern church mother voice from yelling, "YOU BETTA SAY THAT!" (I had an interview with her following the keynote and I didn't want to risk Mother Maybelle, my inner church mom, and me being escorted off the grounds.) It wasn't just what she said about her work, her image and her self-esteem, but also how she said it so unapologetically. She said things as if she belonged, even though a photo of the very white, very male lineup of her prominent show runner peers on primetime television would suggest otherwise. Was I a tad salty that such young girls, some with barrette-adorned mini Afro puffs, were getting put onto game from Shonda Rhimes? Why yes, because where were these events when I was rocking barrettes? But I was mainly grateful that this younger generation of girls was being given the tools my friends and I didn't get until we were well into our 20s and 30s.

Following Rhimes' keynote, we chatted about her Netflix deal, "reportedly worth more than $150 million," and what the Year of Yes author is saying yes to these days.
You filled so many representation voids in your writing, like putting women of color who were sexy, smart and multidimensional at the forefront of TV. What can we look forward to in your new venture with Netflix? Which, congratulations, by the way.
I think it's going to be the same. I feel like I don't know how to do
anything else other than write characters who reflect the real world. I think
that there's a multitude of that. What's great is we have a global reach,
Netflix is instantly global, and we're really going to be putting that out
there. I feel like that reflection matters.

Right. It's also been just a really tough news cycle — I don't want to even say lately, I feel like for a while.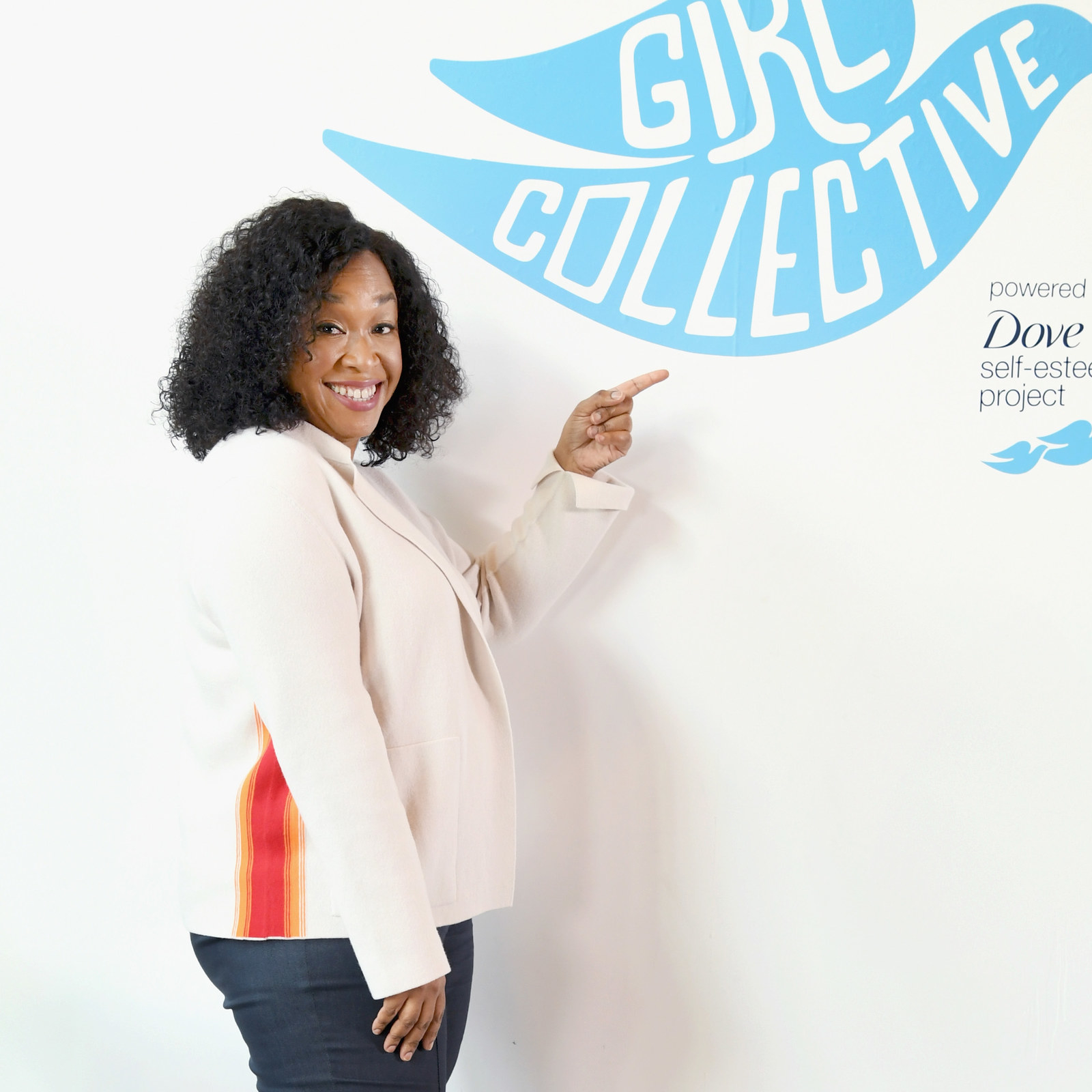 Yes, two years! How do you feel like men can be better allies to women right now?
I think really recognizing that there is a need for men to be just as strong of feminists as women. Also just recognizing that misogyny affects everybody. The same way racism affects everybody, misogyny affects everybody. It affects men as harshly as it affects women. When women are being treated badly, that just means that men are being boxed into a corner as well.
What are you saying yes to these days?
I'm spending a lot of time trying to write and nest with my daughters. I said yes so much that I suddenly was like, wait a minute, I need to start saying no again. I'm also saying yes to domesticity, which is crazy for me because I feel like I've forgotten to do all of the things that I used to love to do, like cook a lot of good southern cooking, and all that stuff. I'm saying yes to southern cooking.
I'm from Georgia! I can't cook, but I love southern cooking.
Really? I used to know how to cook all the time and the other day I turned on the stove, and my daughter said, "Do you know how to use that?" I thought, Okay, I gotta get it together.

What do you want your daughters to know about beauty and self-love?
I want them to know that they are beautiful just the way they are and that beauty is not about the way they look, as much as it is about how they feel about themselves. I think there's so much pressure in this world to be beautiful, which I think is just about somebody else's idea of you. I think that doesn't really have anything to do with who you are and what matters.