Cardi B's Clapback At Haters Coming For Her Pregnancy Is Gold, Like Her Album
*plays "Money Bag" on repeat*
It is officially Bardi season, as rapper Cardi B is all the buzz with her record-breaking album Invasion of Privacy. The album went Gold in one day, making the Bronx native the first female artist in history to achieve the feat.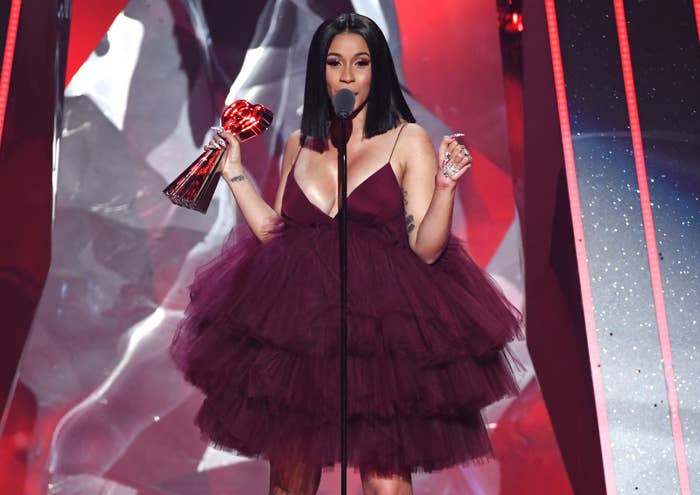 Over the weekend, "The Trap Selena" was the musical guest on Saturday Night Live where she officially revealed her pregnancy, performing hit single "Be Carfeul" in a custom Christian Siriano gown.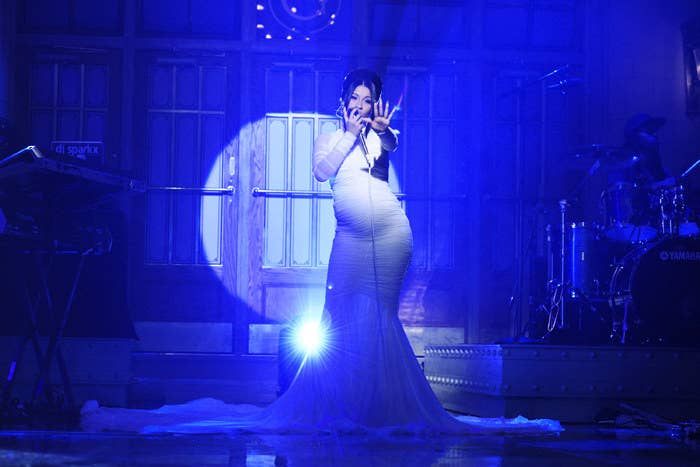 Most of the world rejoiced because what's better than one Bartier? Two!!! But per usual, haters won't let us have happy moments and some people suggested her career was over because apparently women can't have careers and families.
In her first interview discussing her pregnancy, Cardi B addressed the sexist notion on Hot 97's Ebro In the Morning, asking, "Why can't I have both? Like, why do I have to choose a baby or a career?"
And then the rapper shut down all the naysayers in the best way possible. "I'm 25 years old. And I'mma say this in the most humblest way: I'm a millionaire," reminding people that she is A) a grown-ass woman, and B) independent and financially stable enough to take care of herself and her baby.
The Grammy nominee went on to say how so many women don't have a choice to stop working when they're pregnant, and how she's even more driven now. "You think Imma give up when I gotta feed me and my child? Negative."
She also addressed the public scrutiny of her relationship to fiancé Offset. The Migos rapper has children with three other women, but Cardi B said he's a "great father to his kids" so she "will never lose," even if the couple doesn't get married. "I'm not having a baby with a deadbeat."