Hello, my name is Essence. I'm a beauty director, and I don't know how to apply bronzer. Before we go throwing stones of judgement here, in my defense A) I'm lazy, and B) Bronzer isn't a product that's marketed as readily to dark-skinned people of color as much as it is light-skinned and white people. For the longest I just thought bronzer was a product that wouldn't really add anything to my look because my melanin was rich on its own. But boy was I wrong?! Not about the rich melanin part because #blessed, but about thinking it'd serve no purpose in my beauty routine.
When Fenty Beauty launched their line of bronzers I was like, Wait! A black woman-owned makeup company is selling bronzers? Rihanna would never lie to us so if she's saying we could all benefit from a little bronzing then it MUST be true! That's when I hit up my good boo Hector Espinal, Global Makeup Artist for Fenty Beauty, and asked if he could come give me a 101 session on how to use the product. All I'mma say is I've been living a lie for 32 years of my life and bronzer is the product I never knew I needed. It's easy to use, and it made my skin look better than I even thought it could look. Never will I ever go through another spring, summer, fall or winter of my life without it.
So let's get started! An easy rule of thumb is to apply bronzer wherever the sun bounces off your the face. Hector applied the Sun Stalk'r Instant Warmth Bronzer in Mocha Mami with a sculpting brush to the high points of my cheeks, lids, chin, shoulders, collar bone and above my brow bone.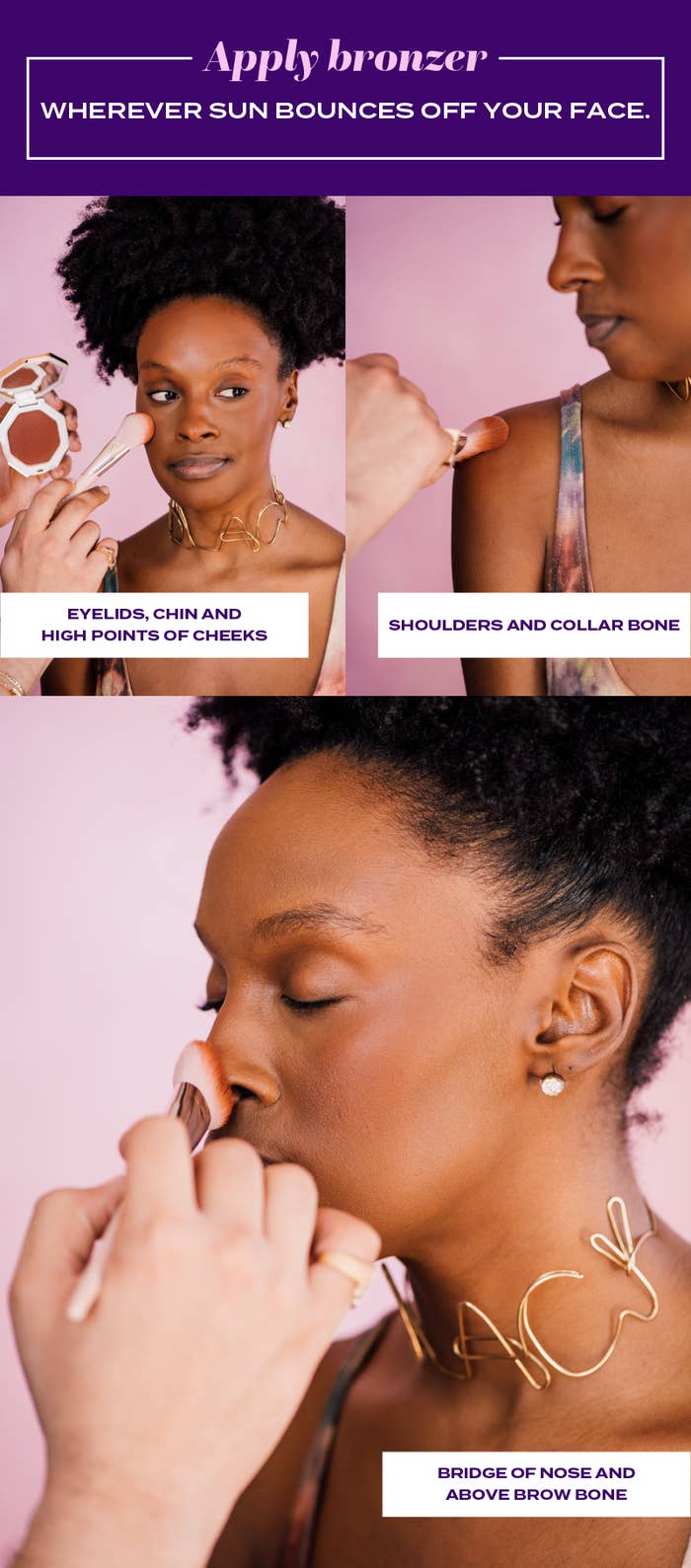 Tip: If you apply too much bronzer, go back over those areas with your makeup sponge and press the excess product into the skin.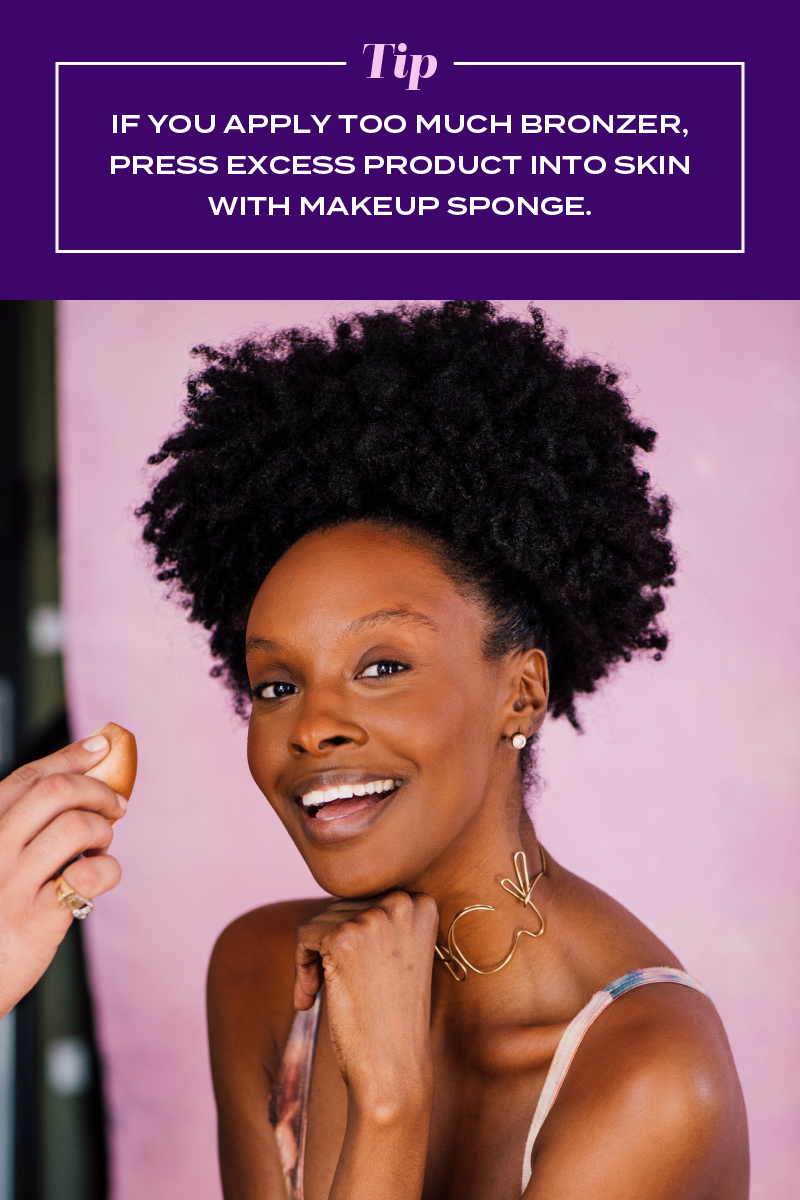 Believe it or not, those simple steps are the basics of bronzer! You can already see how much warmer and richer my skin looks compared to a look like this one with no bronzer. But to really maximize the effects of bronzer, you'll want to take a few extra steps to achieve that total body glow and richness.
With highlighter, go over the areas where bronzer was applied for some radiance. Hector chose Penny4Uthots and Afternoon Snack to emphasize the high points of my cheeks, ears, and bridge of my nose.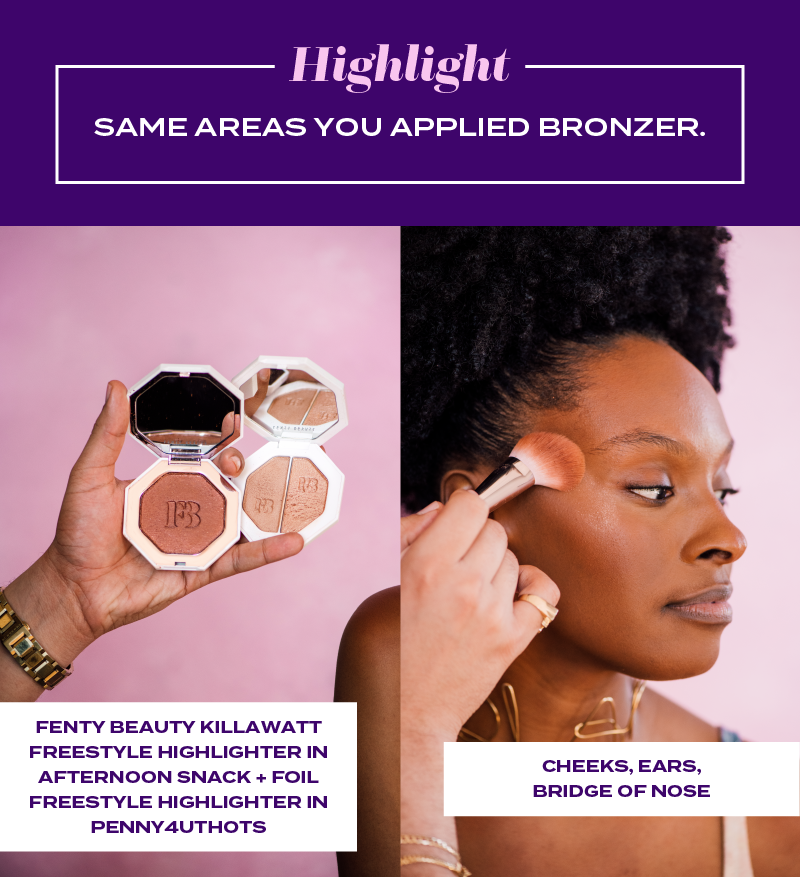 Apply and blend a little concealer on your eyelids and around the nose to brighten up the center of your face and create a natural contrast from the high points. Here I'm wearing Fenty ProFilt'r Instant Retouch Concealer in 410.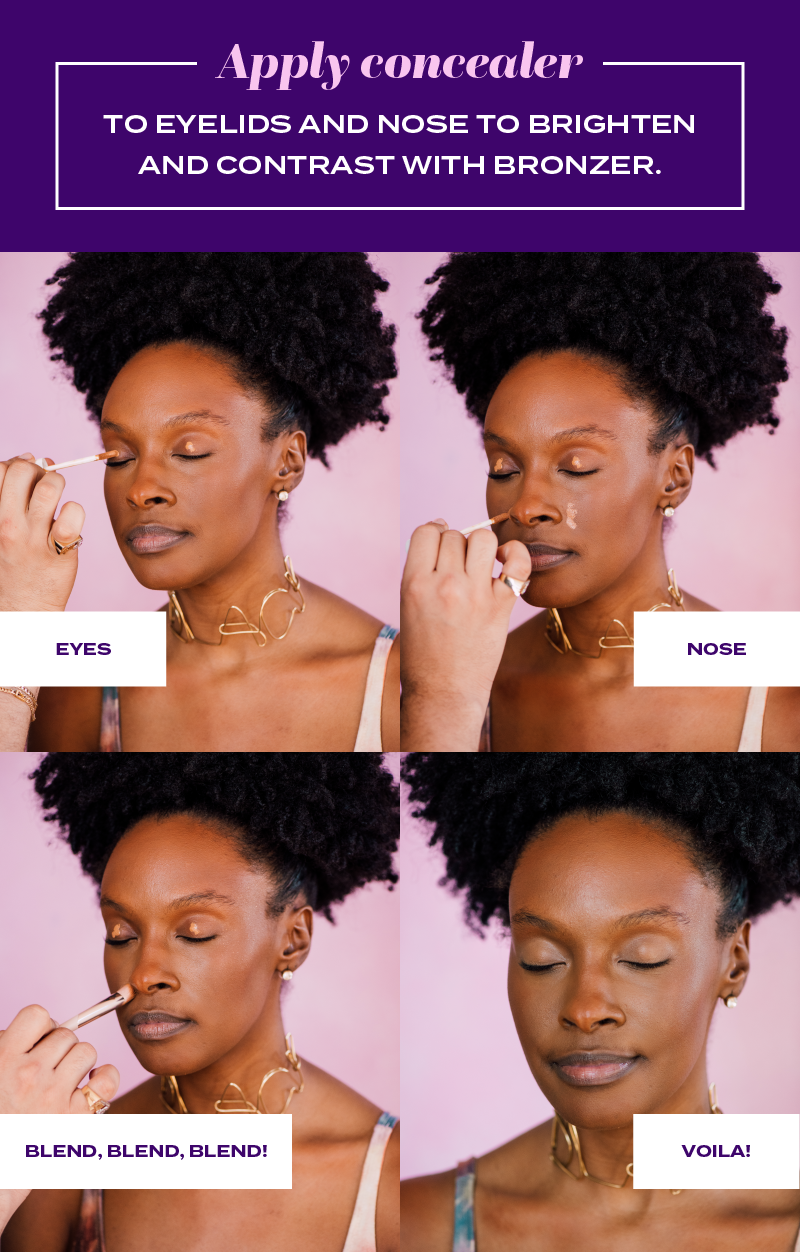 For a natural bronzed look that's all about the skin, apply neutral shades to your eyes. Hector did a light sweep of Mocha Mami bronzer on my lids and waterline, and blended my creases with Penny4UThots highlighter to up the definition.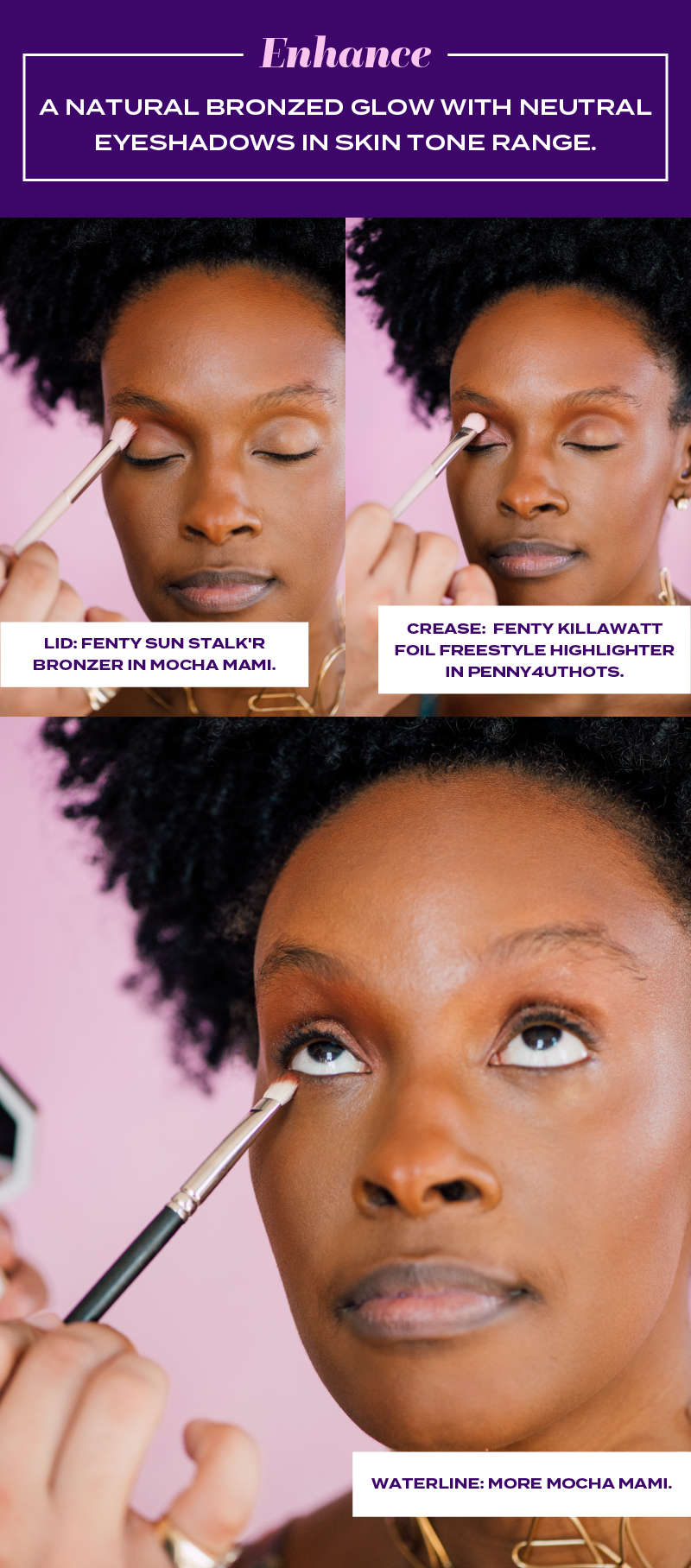 Top off the lips with a nude gloss or lipstick to keep the look all about the skin. Here my nude matte is Stunna Lip Paint in Unveil. (You can ~obvi~ always go for more color but we kept the eyes and lips neutral to focus on the skin!)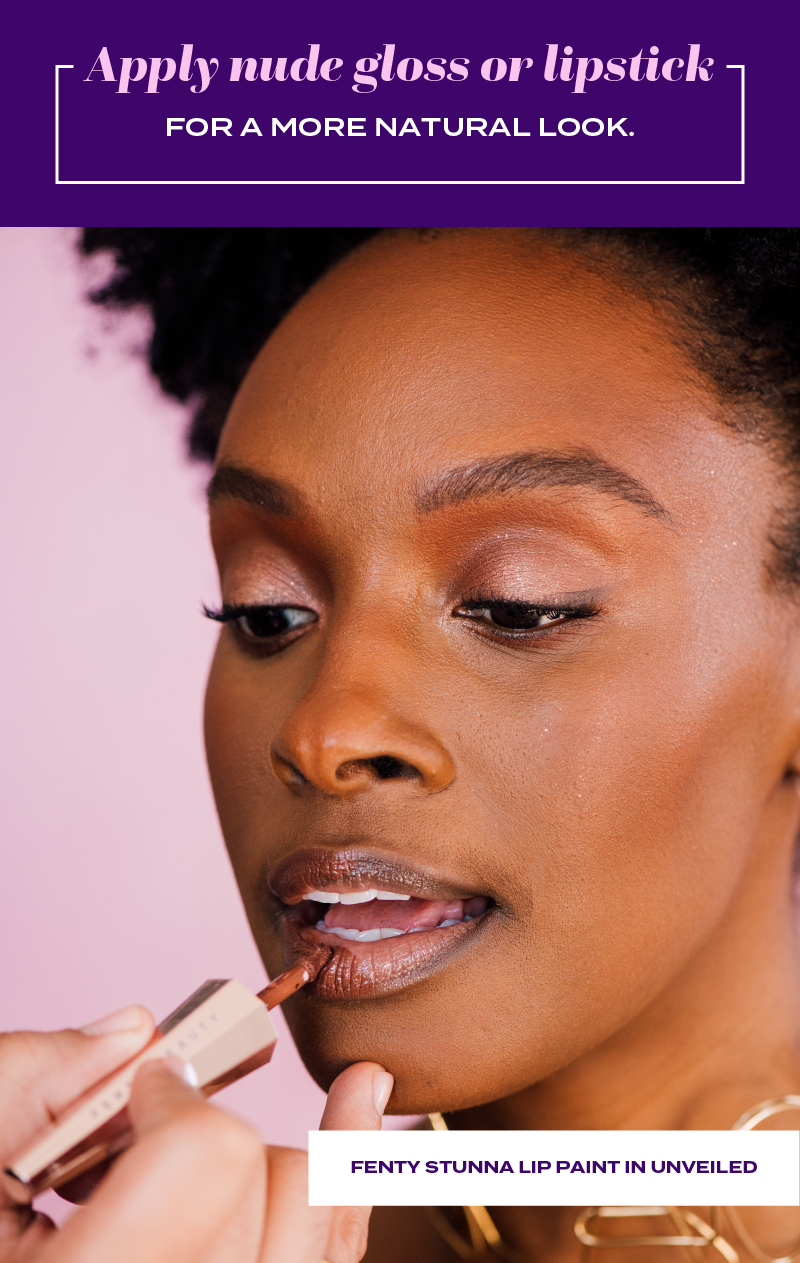 For the very last step, pack on the glow with a body luminizer — or highlight can work too — and apply it to your arms, clavicles, chest and basically anywhere skin is exposed. Hector mixed Fenty Beauty Body Lava Body Luminizer in Brown Sugar and Trophy Wife.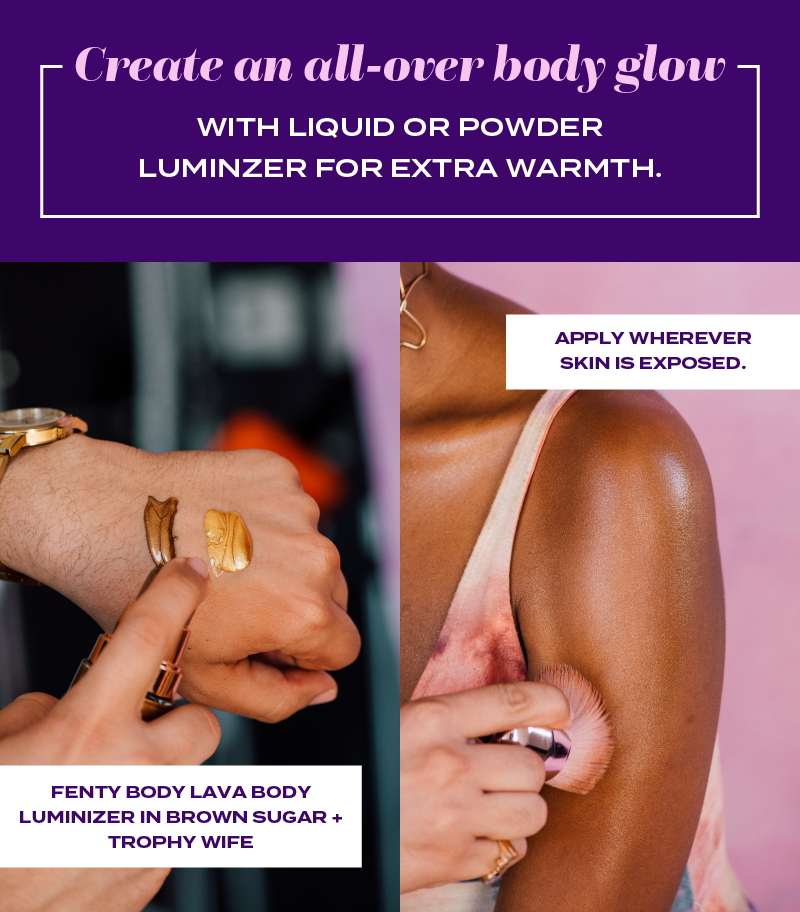 And the finished look is bronzed perfection!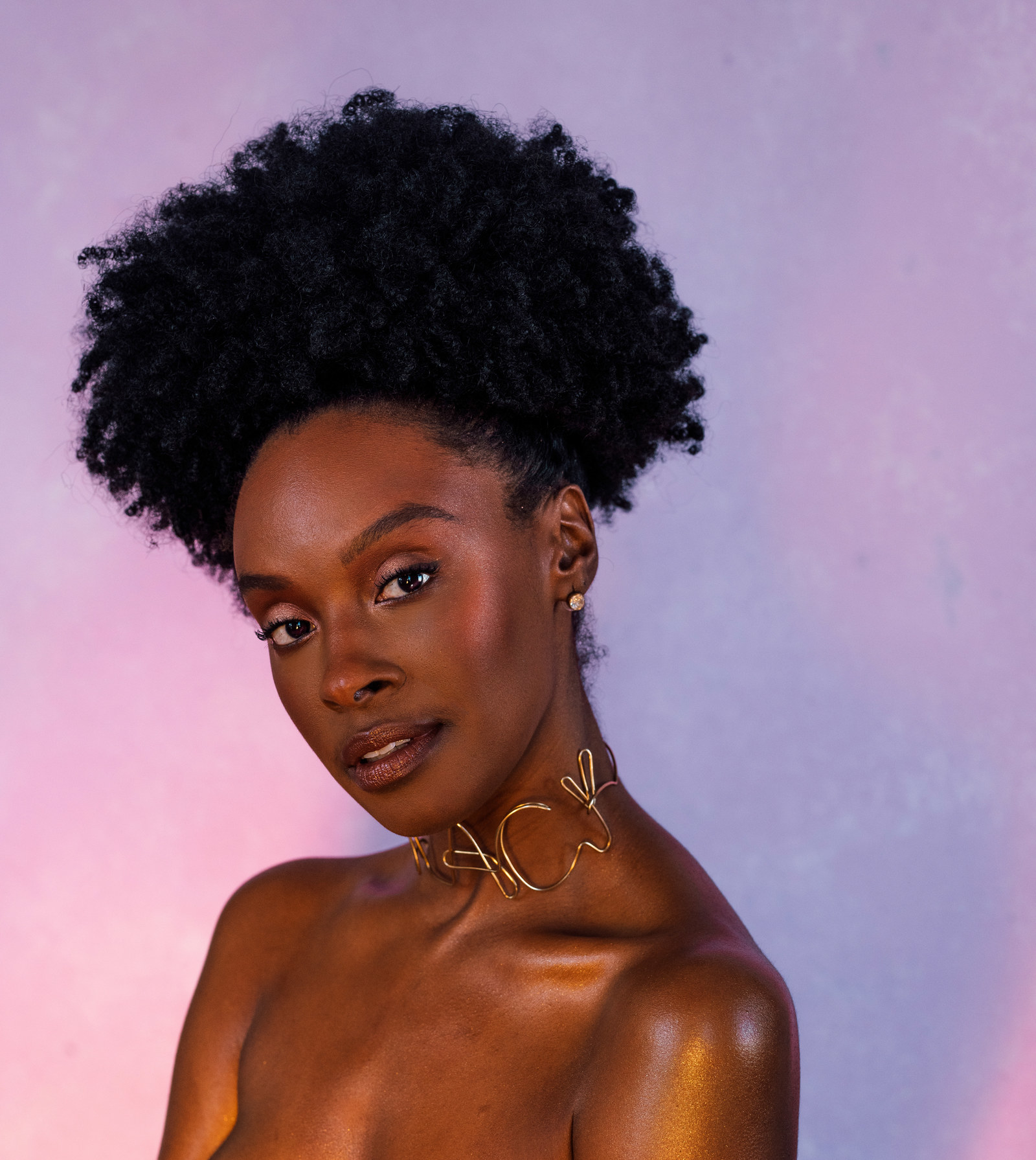 Is there a brand or product I should try next? Let me know in the comments below. Keep up with me on IG at @TheEssenceOf_!