So ever since the Queen Bey presented Colin Kaepernick with the Muhammad Ali Legacy Award at the Sports Illustrated Sportsperson of the Year awards last week, the internet has been debating if this is in fact her natural hair.
Why, you ask? Because Neal Farinah, Bey's legendary hairstylist, posted this video from the night with the caption "LOVE MY JOB. THIS IS HOW U SLAY YOUR NATURAL CURLY HAIR."
People immediately formed their own opinions, with some claiming that it was her natural hair blended with a few "additives."
This fan, who first professed her love for both Neal and Bey, wrote, "I know [pieces] when I see [them], and I know her hair is not that big so please don't do that."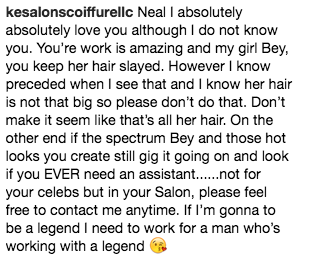 The Beyhive, however, was NOT here for the doubt, pulling throwback receipts to support Farinah's claims. "She's always [had] long thick hair," one Instagram user wrote.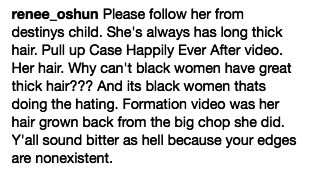 This one came for the haters, saying that they were just mad that Bey actually has hair.

After all the debate, Farinah took to his Instagram again this week to talk about black women and their hair choices. Some people took it as a clapback to naysayers claiming his celeb client's recent 'do wasn't her natural hair.
Ms. Tina, as the 'gram affectionately calls her, just posted the ULTIMATE receipt, tho: a pic of her iconic daughter's all-natural and HELLA long ponytail. "INCHES!!!!" she wrote in the caption. "So happy my baby's hair grew back !! She is going to get me 😩."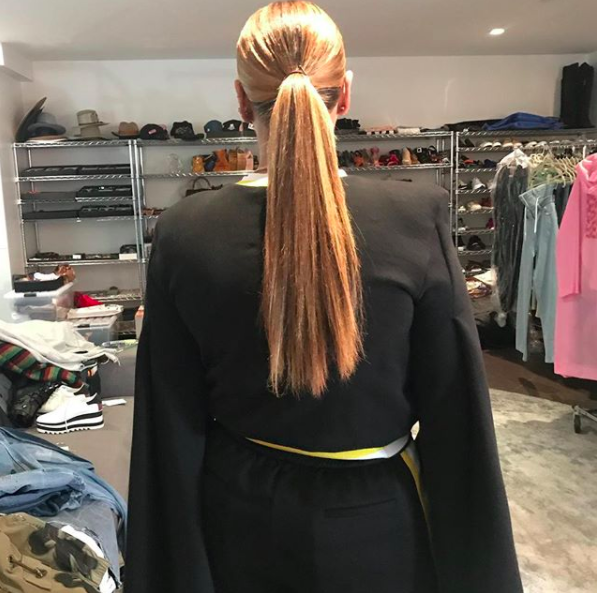 And here's a close-up where you can see the texture and ends, proving that every last inch is from the blessed scalp of Queen Beyoncé.