A long, long, long time ago, before Destiny's Child was three, the all-girl group was four — Kelly, LaTavia, Beyoncé, and LeToya — and they gave us two timeless R&B albums.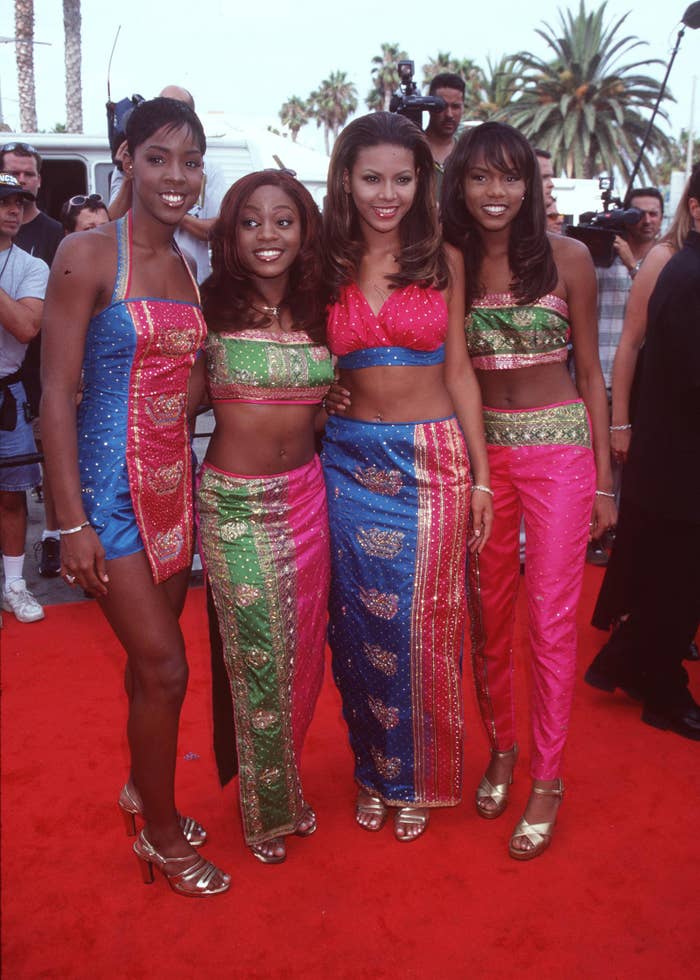 LaTavia and LeToya have both spoken candidly about their ups and downs in the group and life after, and how they've remained friends.
DC stans have been praying for a reunion since the original four split 18 years ago, and last night it finally happened!
A newly married and expecting LeToya Luckett went to see her childhood friend and former bandmate Beyoncé perform at the On The Run II tour in Arlington, Texas ... And they took this pic with Bey holding her tummy and we can't DEAL 😩😢❤️!
Knowles' long-time publicist Yvette Noel Schure reposted the photo, after she finished crying in the corner of course.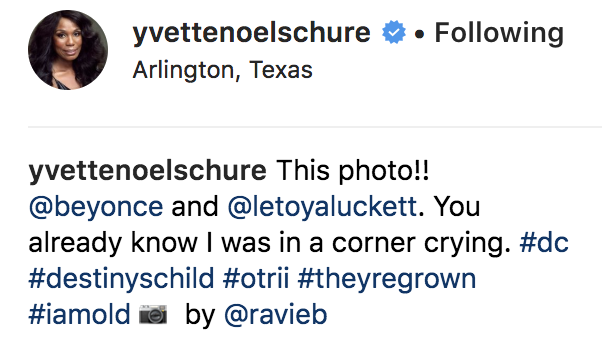 And you KNOW Mama Tina, who doesn't miss a beat on the gram, reposted it with a heartwarming message: "Congratulations Letoya you are gonna be the best mommy ❤️❤️."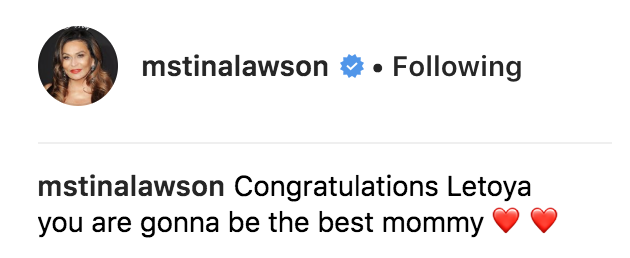 Day-one fans of the group completely lost it and took to social media to express their feels:
Pop culture writer and clever tweeter @blackmon literally wept ...
...And @AZealousVoice was completely finished by it all.
@5Habstract quickly got to business and started arranging the vocals for all five DC members.
@_writeordiechck took the joyous occasion to manifest what we ALL need to happen in 2019. Thx sis 🙏🏿!
And @LowKei_ basically summed up all of our feelings with this billiant Jill Scott reaction.
Though happy and fuzzy, we weren't too shocked by the two queens' mini reunion. Back in 2011, Beyoncé thanked Luckett and Roberson in her Billboard Millennium Award acceptance speech...
...And just last year, Mama Tina got her workout on to Luckett's single "Back 2 Life."
ALSO, did you know that current DC member Michelle Williams and the OG member are actual real life friends?!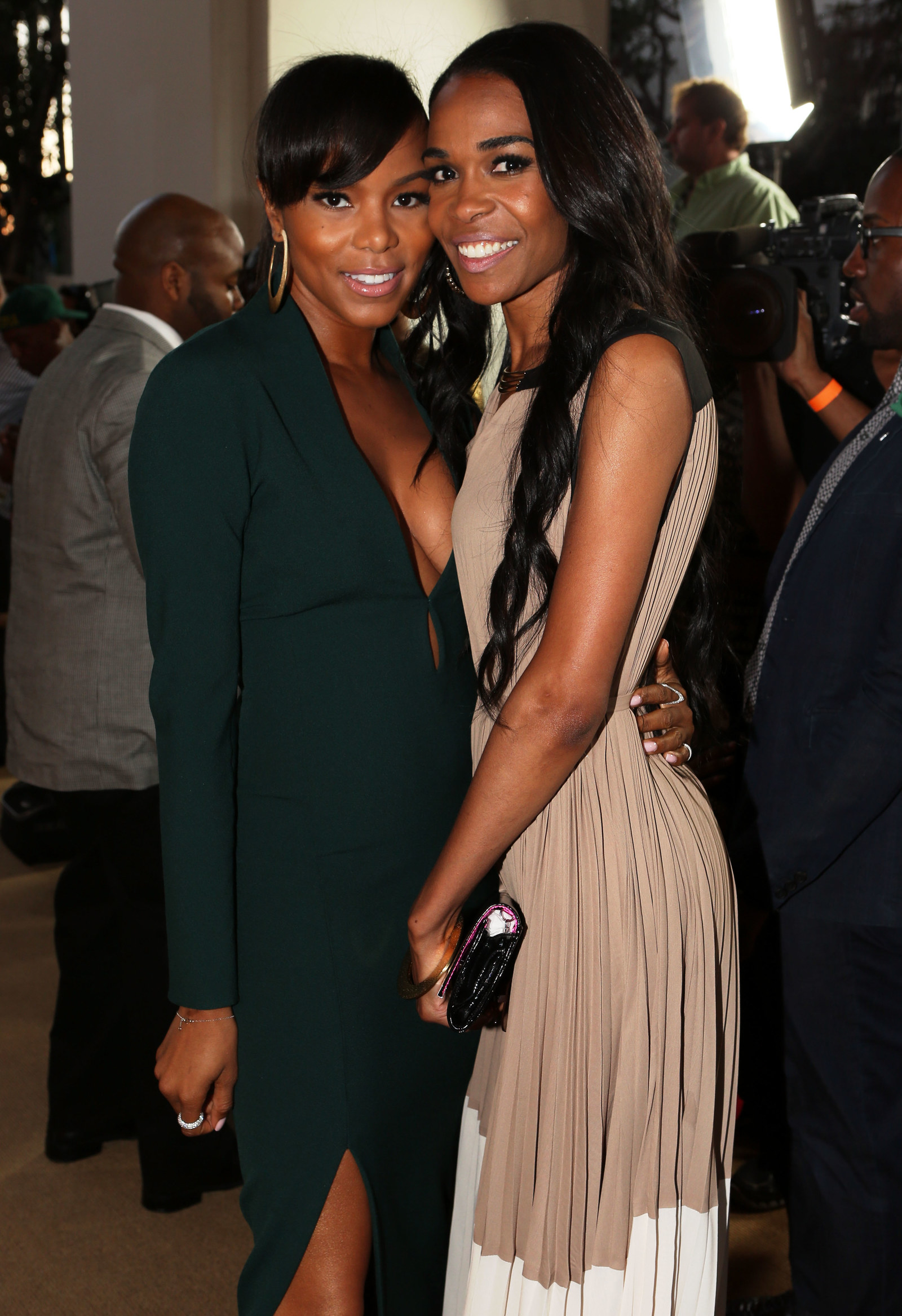 TBQH, this is all just too much and we want more!!! DC5 REUNION 2019. #NameIt ClaimIt #ItsDone #Amen.