In just three and a half years, Arshia Moorjani has amassed over 230,000 Instagram followers and more than 350,000 YouTube subscribers. Before she bossed up as an entrepreneur and full-time beauty and style influencer, Moorjani was working your standard 9-to-5. Shortly after, the social star began creating the content she wanted to see, never even considering that YouTube and Instagram would lead to a viable career and lucrative income.
We hit up Moorjani to get the scoop on tips for aspiring influencers, plus the most random things — like if she'd rather her phone die or if she'd rather use a porta potty. And you know we had to get a look at her beauty collection, too. There's not even a closet big enough to store her products, much less a makeup bag, so she transformed an entire bedroom into a beauty space! The beauty room is very much like if Pinterest and Sephora got married, had a baby, and lived happily ever after.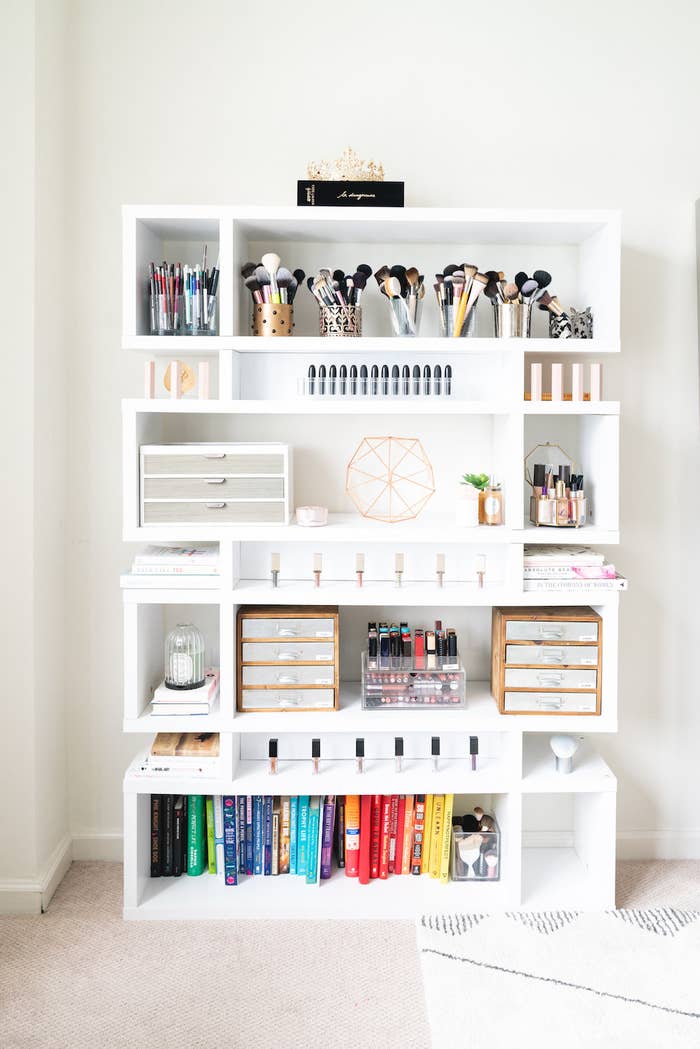 On average, how many beauty products do you get a month and where in the world do you store them all?
It's a bit crazy, but I would say I receive at least three to five packages a day. Some days I get less and other days I get a lot more. I go through packages once a week and keep what I like and what works for my skin tone, and I host giveaways or donate the rest. It is just too much makeup for me to keep on my own so I love sharing with others!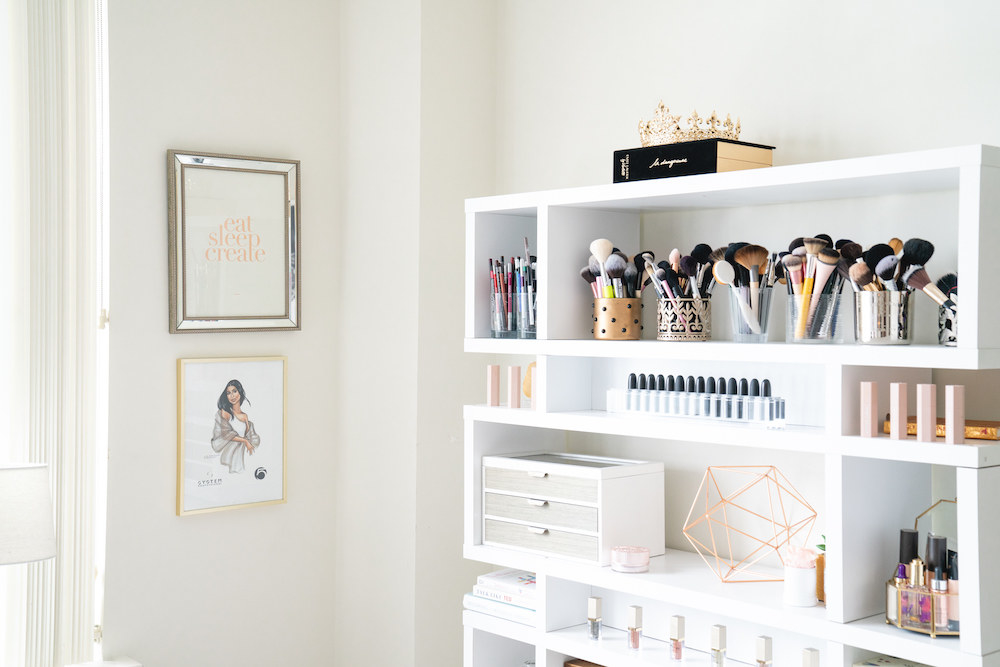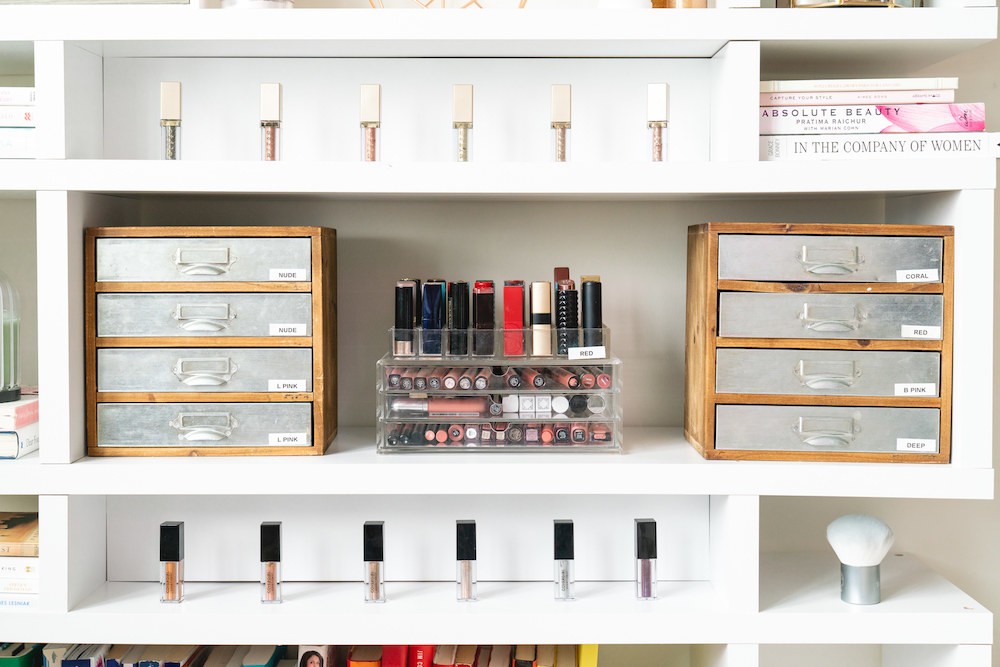 How long have you been influencing and why'd you chose the beauty and women's lifestyle space?
I loved beauty for long as I can remember. I worked at MAC years ago and gained so much knowledge about makeup application from my time there. I left MAC to work in fashion corporate and I became obsessed with YouTube videos. I loved watching makeup tutorials but never saw someone who looked like me talking about makeup, so I thought, why not me? I started to share my favorite beauty products that worked for my skin tone. I never went into YouTube or social media with the intention of making it my full-time job. I just wanted to share makeup that I loved with others, but here we are today, almost three and a half years later, and I absolutely love what I do and I'm so grateful for my job as a full-time beauty influencer.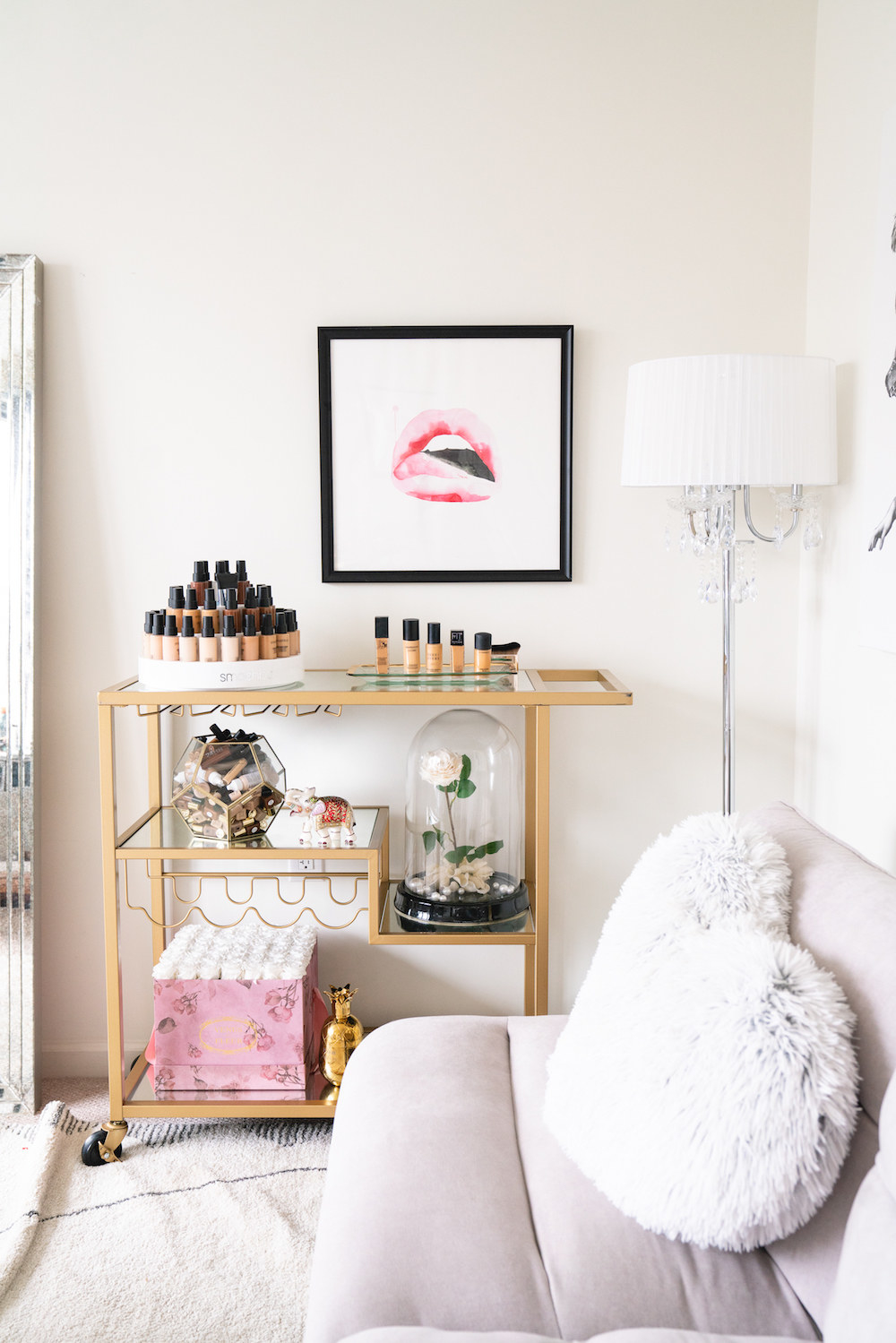 Your job seems like it's all glam, all the time. What's a downside that people don't get to see?
Anyone that works for themselves understands the struggle of managing your business life with personal life. I find myself working 10 to 12 hours almost daily because there is just so much to do. I am currently working on building out my team to have a better work/life balance because this is the one area I struggle with the most.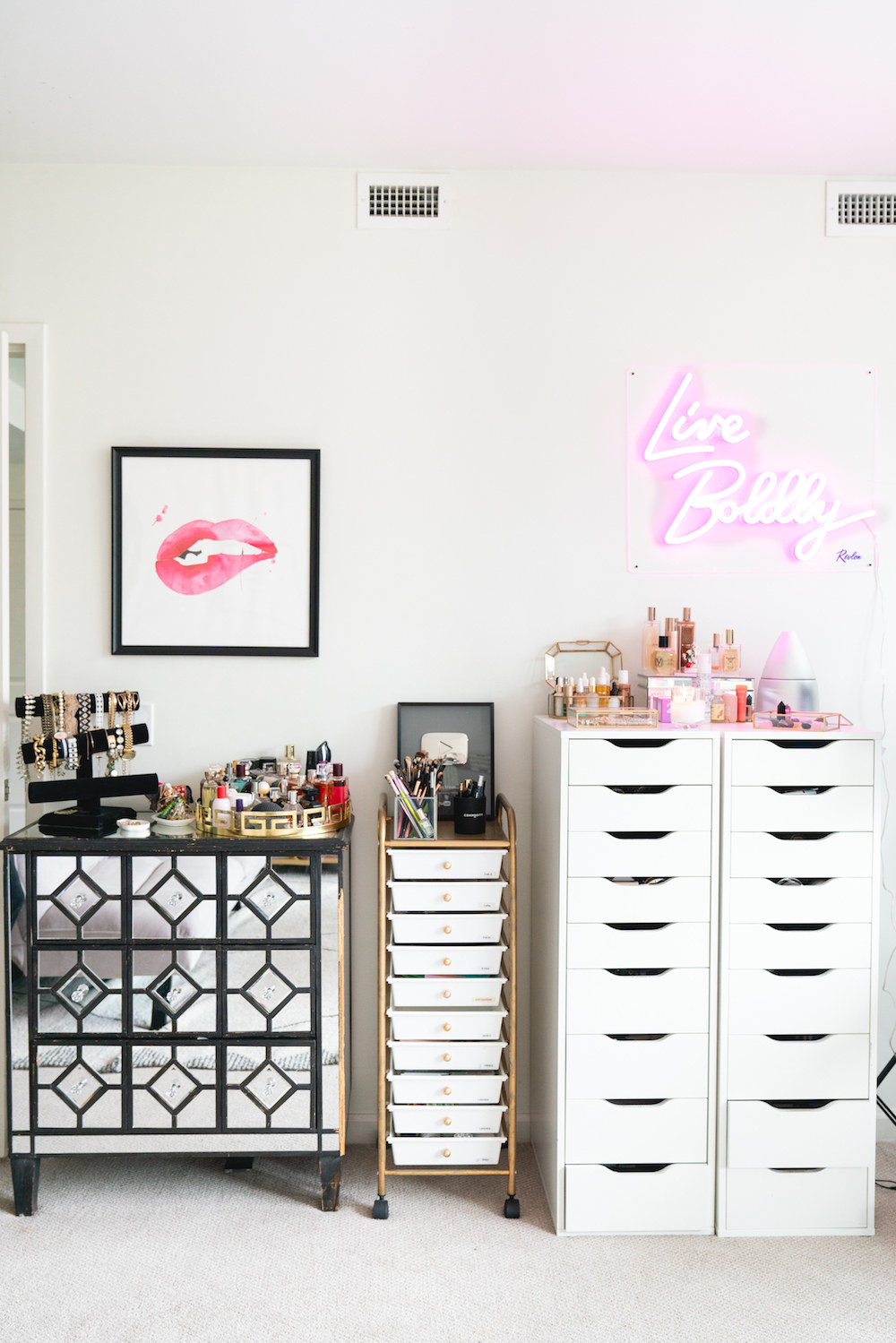 What's your number one favorite product you'd buy even if you couldn't get it for free?
SPF! I am obsessed and go through my sun care products so quickly! Even though I receive so many makeup and skincare products, this is the one category that I am always purchasing for myself.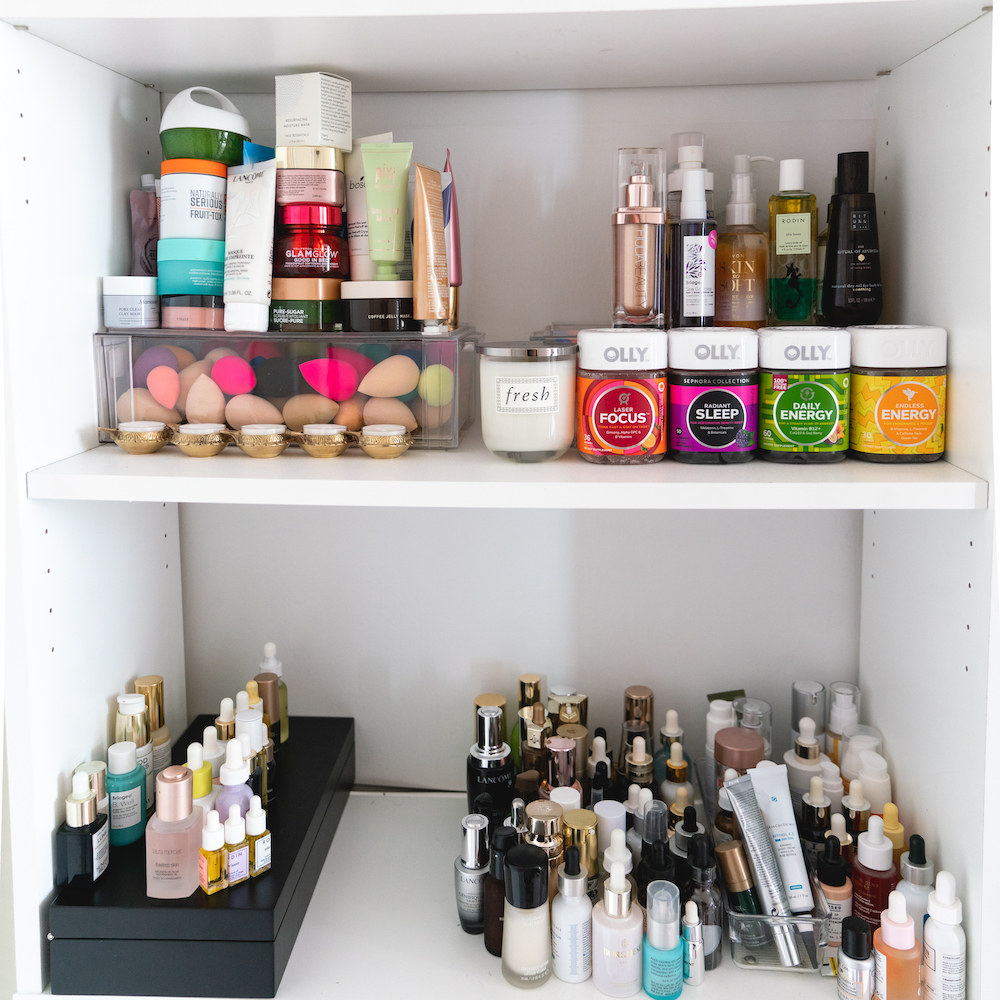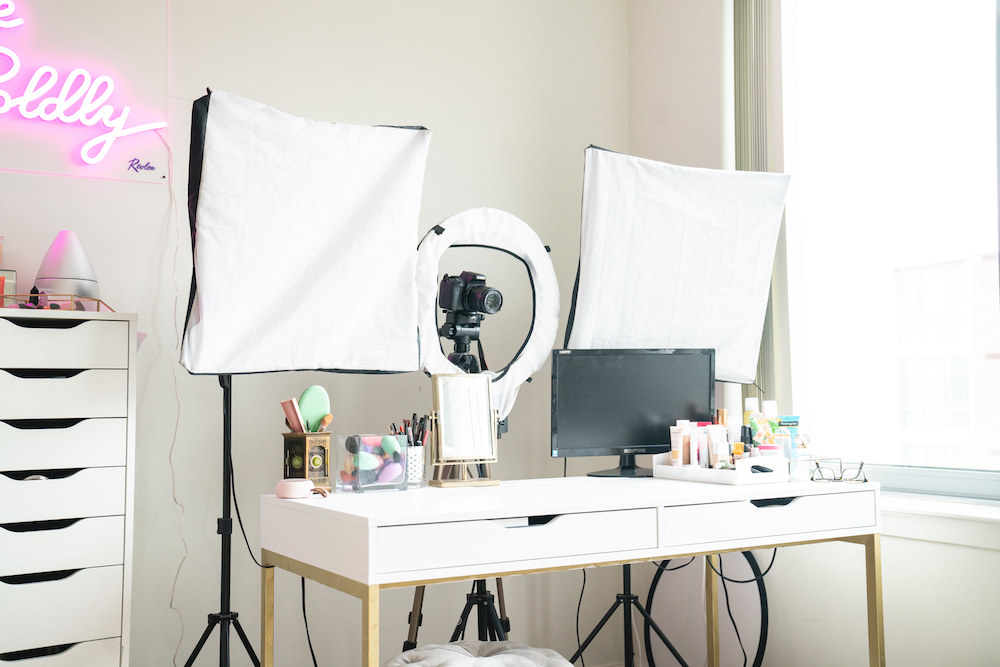 It seems like everyone is an influencer these days. What advice would you give aspiring digital stars on standing out?
This is going to sound so cliche, but you have to remember to be yourself. Once I truly understood this simple concept, my life changed forever. Another thing I would suggest to any new aspiring influencers is to come from a place of servicing your audience and providing them with valuable content. Everything else will follow.