In the 1910s, regal braided styles like these cornrows were very popular.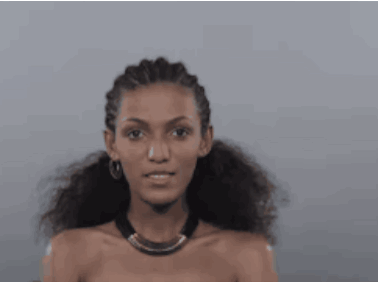 Watch Cut was inspired by Empress Taytu Betul, a political strategist who helped craft the Ethiopian military as it fought for the country's independence in the Battle of Adwa.
Variations of the Afro appeared in the '20s, and makeup was left simple and subtle.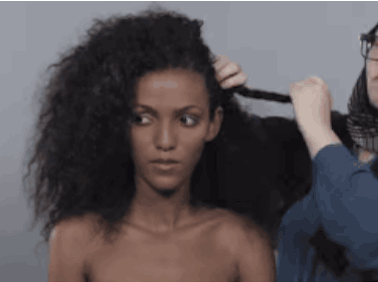 The look very much resembles that of Empress Menen Asfaw's who was a political influencer and advisor to her husband, Emperor Haile Selassie, during the era.
Big hair was a thing in the '30s, thanks to loose curls and waves!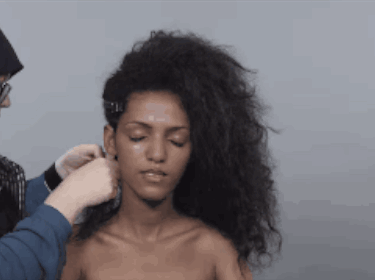 The look was inspired by a gorgeous photo of a topless woman, riding a motorcycle with her natural curls. Her photograph was taken by an unknown Italian soldier and used as a postcard.
Afros were very common in the '40s, but fuller and more free than they were in the '20s.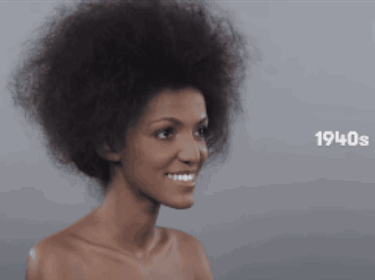 Makeup really made its way onto the Ethiopian beauty scene in the '50s, as women started to wear bold lipstick and stronger brows.
The pulled back hair and scarf accessory was inspired by Asnaketch Worku. She was a pioneer in music, and credited as Ethiopia's first actress.
The '60s saw more western influence in Ethiopian beauty trends, like this heavily teased style with a tight curl.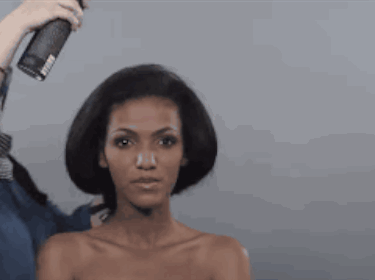 Assegedech Assefa, Ethiopia's first female pilot, often wore a similar 'do.
Bangs and more coif looks were gaining popularity in the '70s.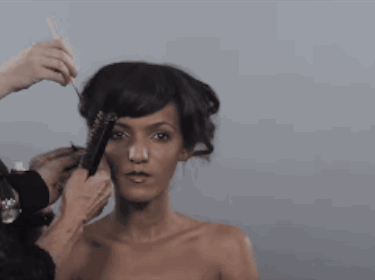 A lot of the women working with Ethiopian Airlines during this era wore their hair in classic updo styles with delicate pieces of hair left out around the face.
The 1980s were all about fun! Party hair and bright makeup were in.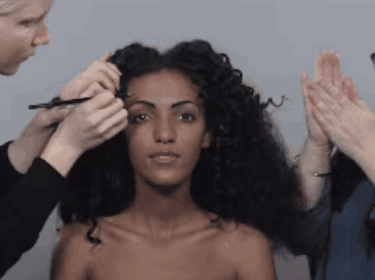 The researcher behind the looks, Karen Maniraho, says that media portrays a lot of poverty and famine to reflect this era, but the representation is very one-sided. People "were experiencing life in other ways!"
Western influence continued in the '90s, and the scrunchy was a big hit.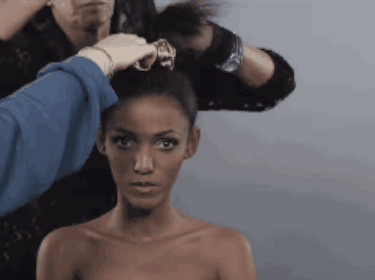 The high ponytail and scrunchies are a mirror of Anna Getaneh's Sports Illustrated feature. Getaneh was an international model from Ethiopia, and now serves as the founder of African Mosaique, a platform that sheds light on African fashions.
Straight hair made its strongest introduction in the 2000s, and women began ironing out their natural curls.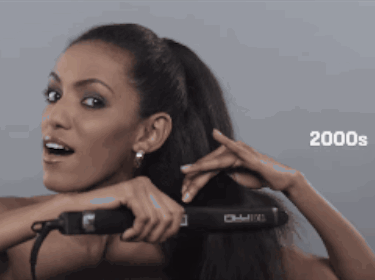 The fame of first Ethiopian supermodel Liya Kebede, and Miss Ethiopia 2006, Dina Fekadu, really helped to shape beauty trends for their country in the 2000s.
And right now, soft and glamorous curls are very reflective of the scene.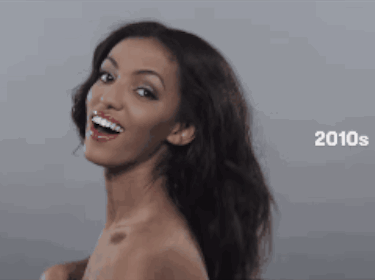 The rise of the Kardashians has had a major influence on the present day beauty looks.